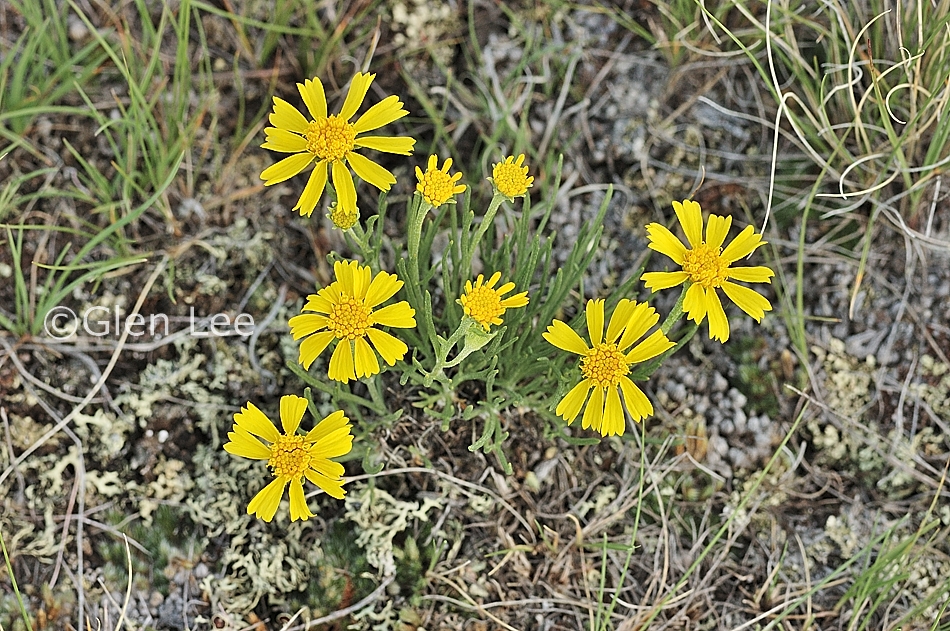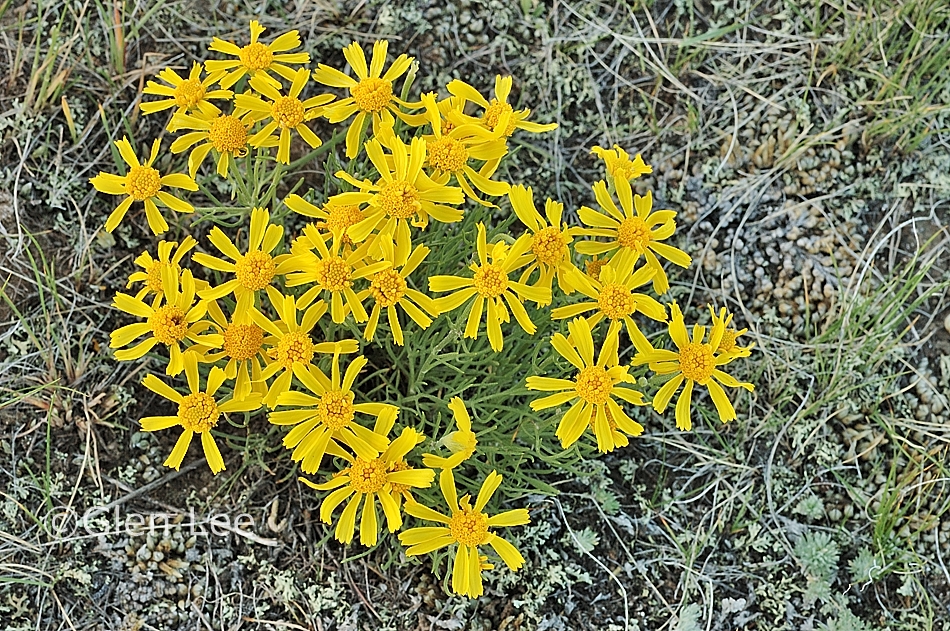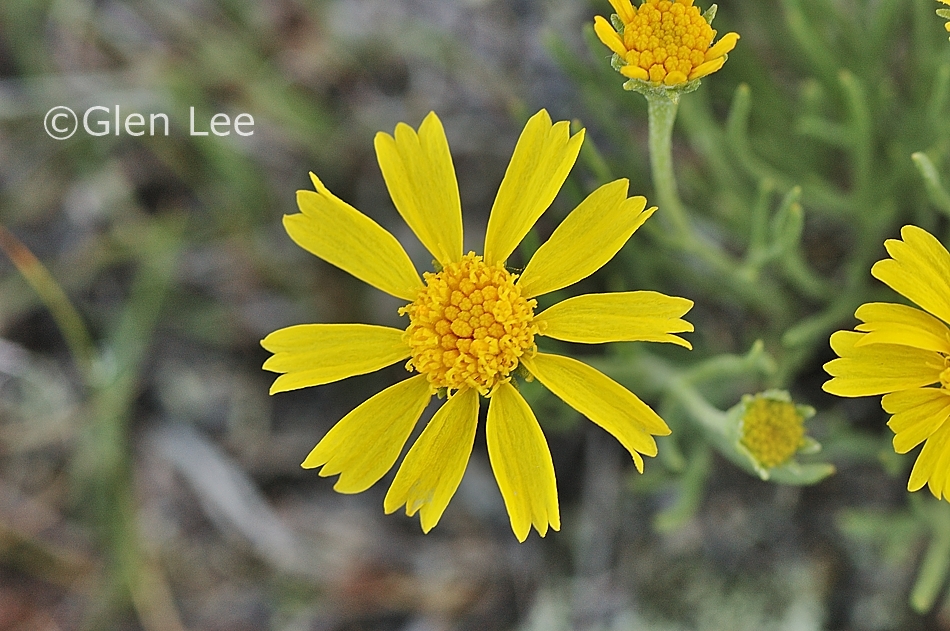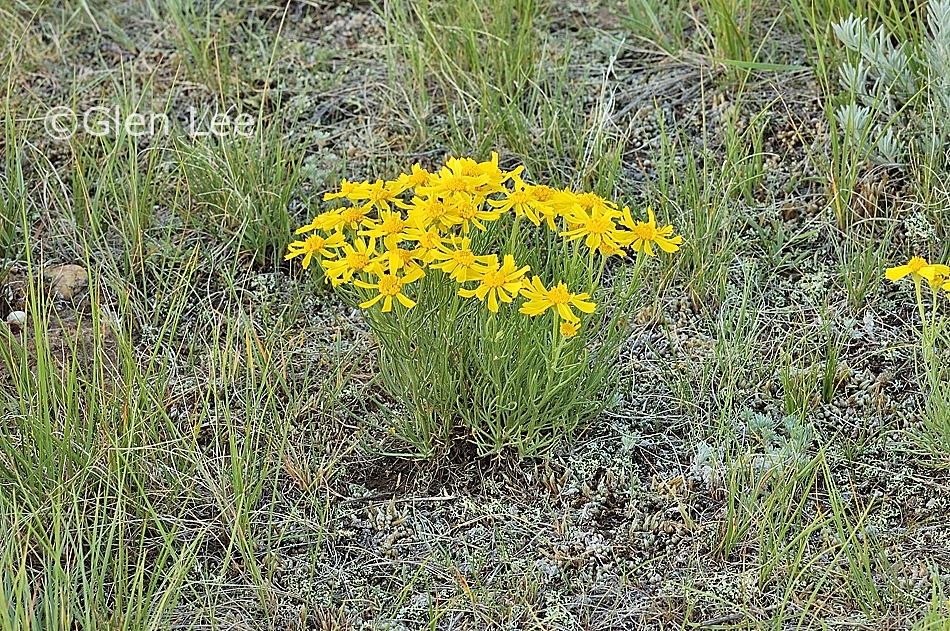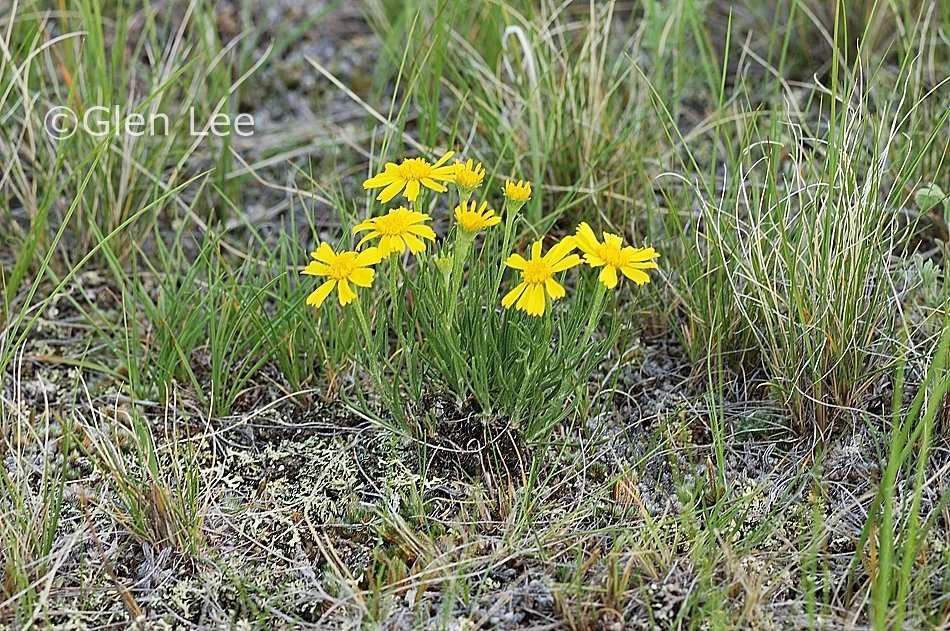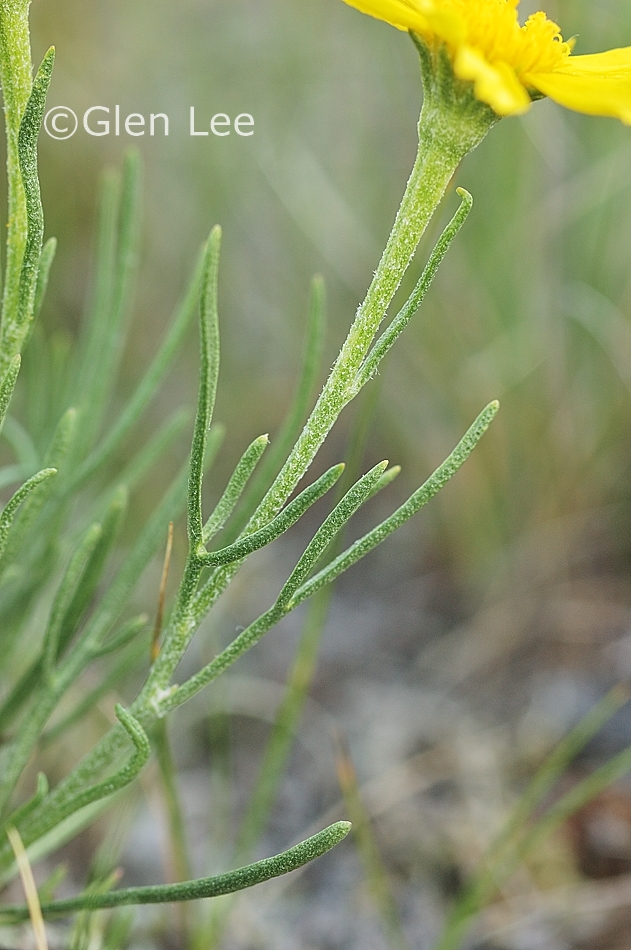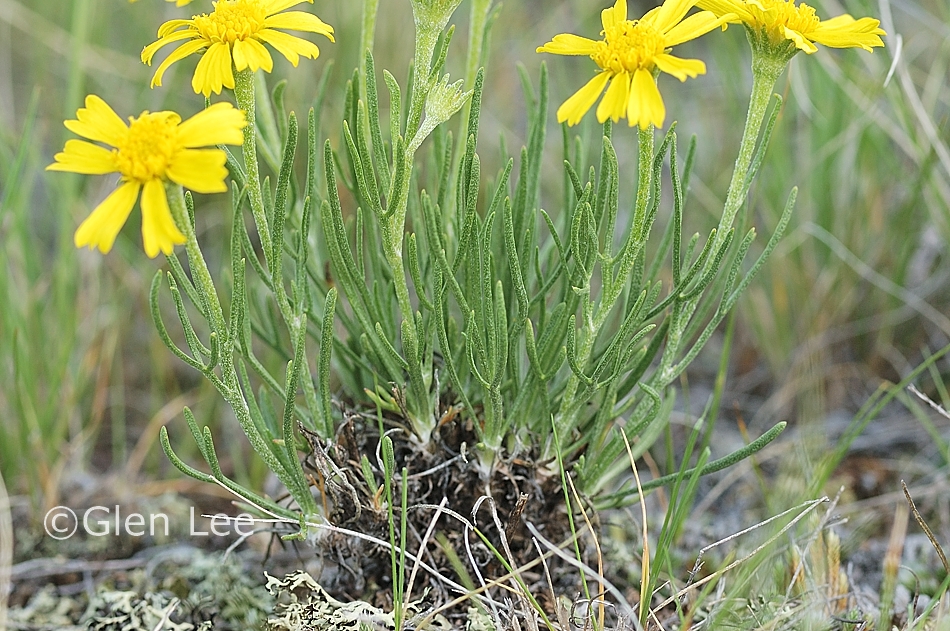 General: Plants with many stems from the crown, and having leafy stems. Plant pubescent.
Flowers: Inflorescence flat-topped, each flower on its own peduncle, flower showy, bright yellow, petals widely spaced, each petal with 3 teeth. We measured flower heads at 3 cm diameter.
Leaves: Leaves alternate, divided into narrow, linear lobes, we measured lobes to 3 cm long.
Height: Height listed in Budd's Flora to 20 cm. We measured plants to 15 cm tall.
Habitat: Dry prairie and hillsides.
Abundance: Common.
Origin: Native.
When and where photographed: Photos taken June 2nd, hilly prairie, Old Man on His Back Conservation Area, about 500 km southwest of Regina, and June 30th, the slopes of the Frenchman River Valley, about 400 km southwest of our home in Regina, SK.