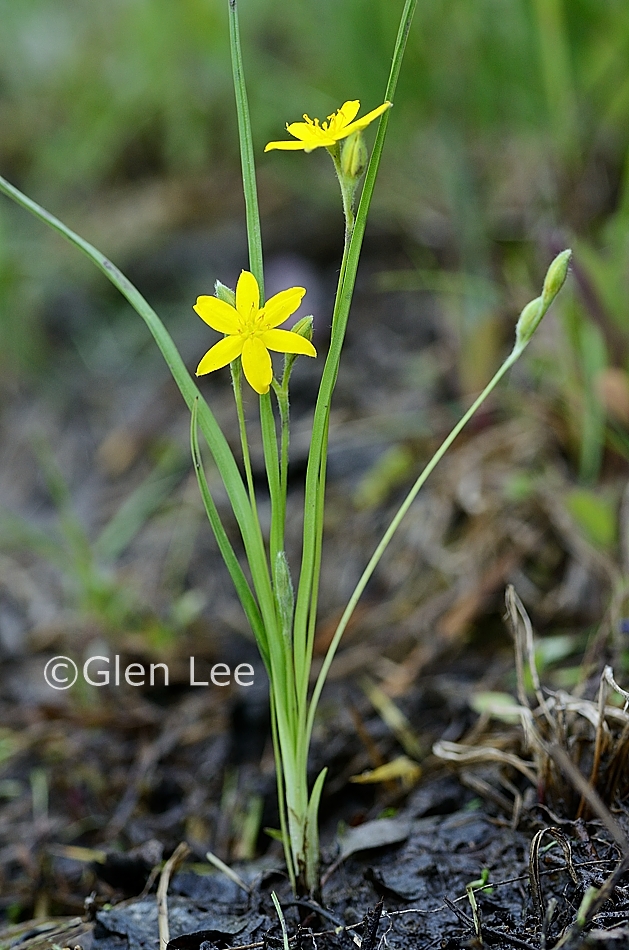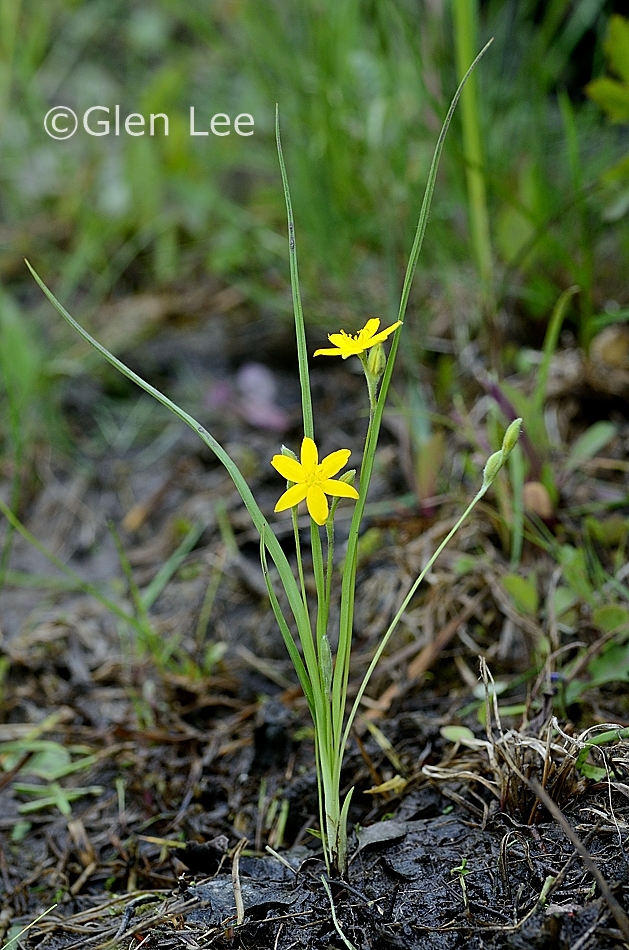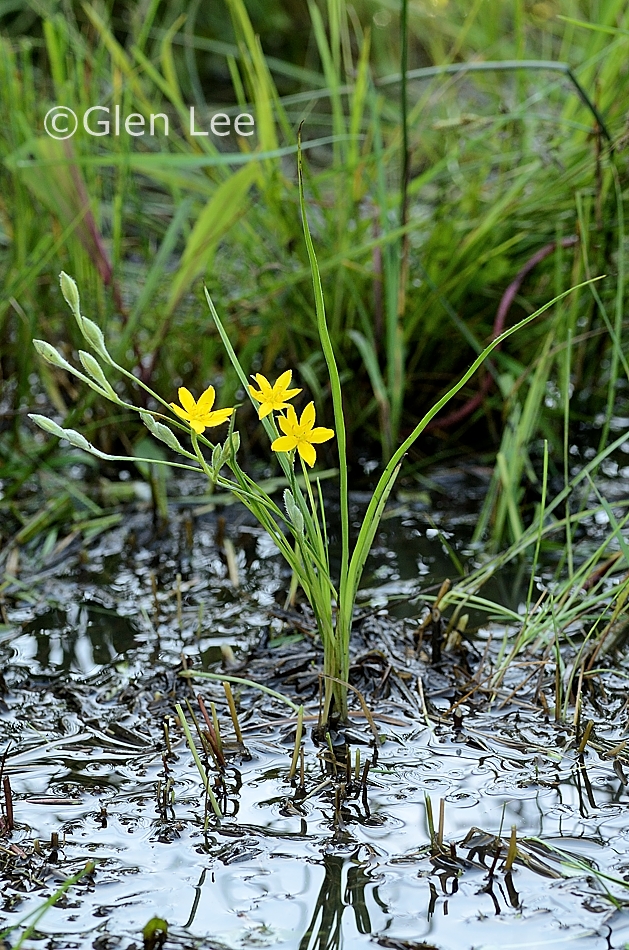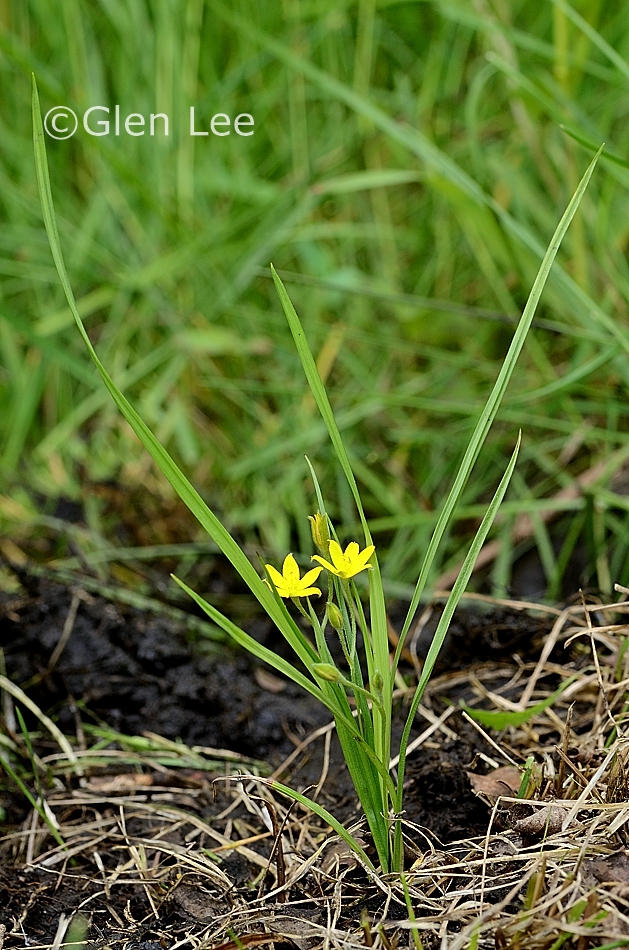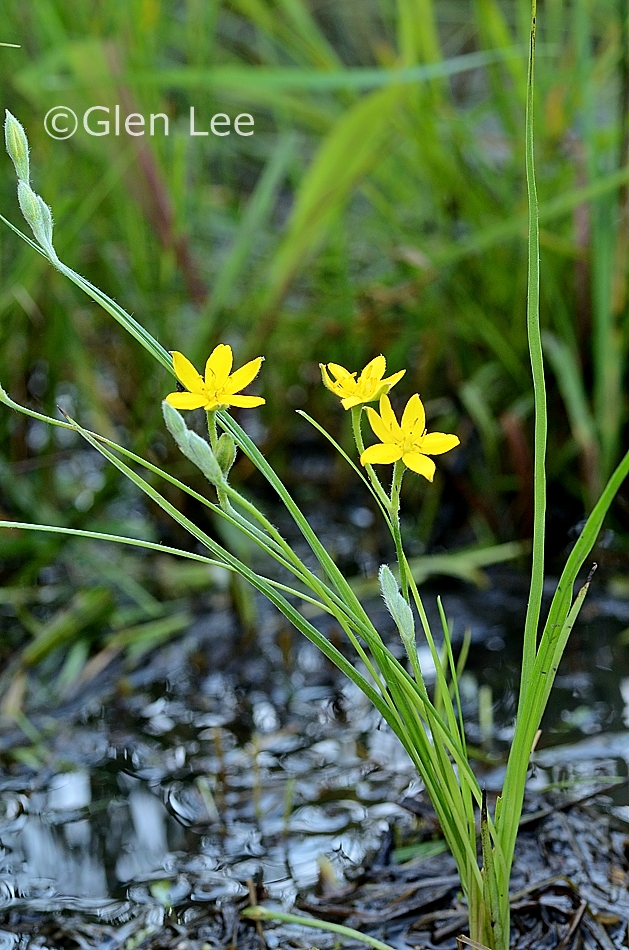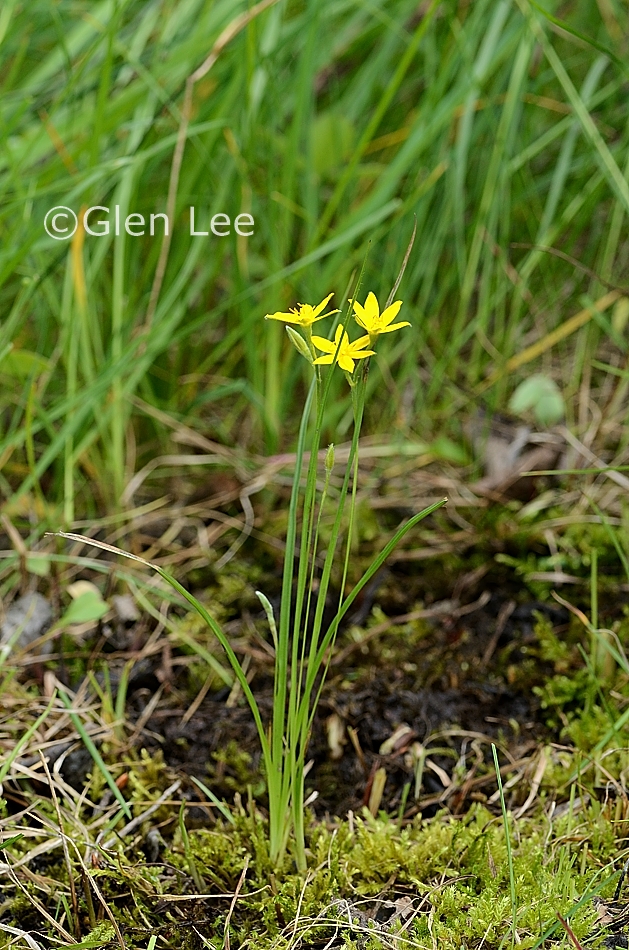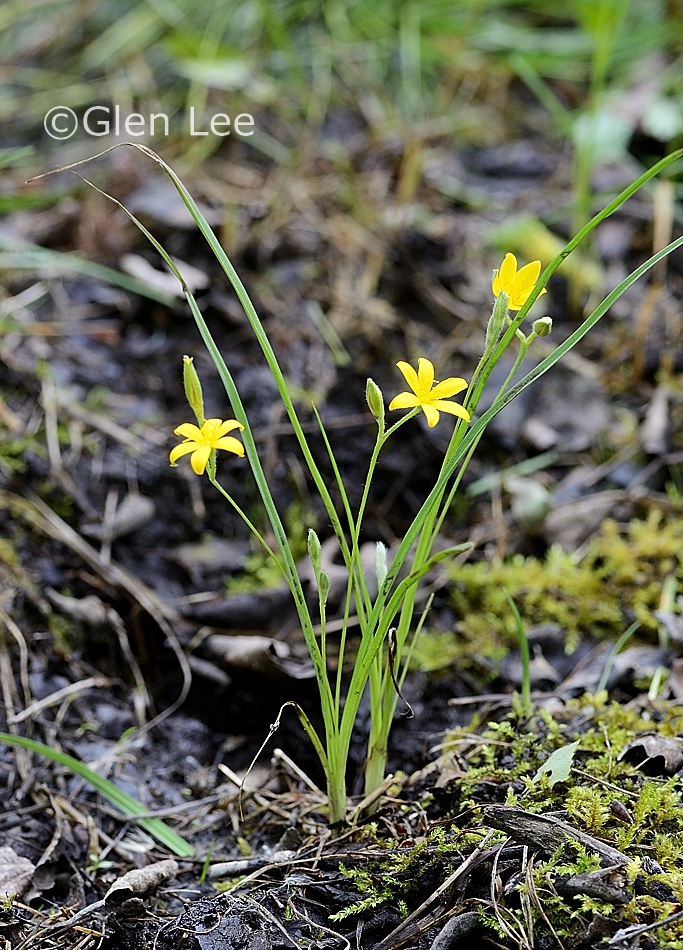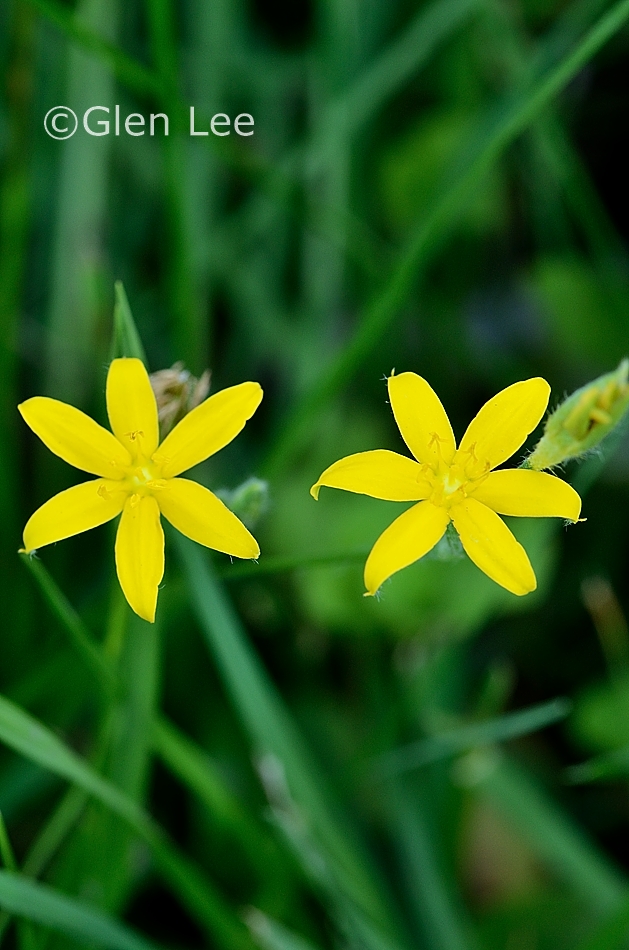 General: Plants with grass-like leaves and bright yellow flowers.
Flowers: Flowers 1 to 3 at end of stems, have 3 petals and 3 sepals, we measured flowers from 13 mm to 20 mm diameter.
Leaves: Leaves have edges folded inward; the longest leaf we found measured at 22 cm long and 4 mm wide. Tops of leaves are sparsely hairy with long hairs, bottom of leaves are glabrous.
Height: Height listed in Budd's Flora to 20 cm, we measured plants to 18 cm tall.
Habitat: Moist grasslands.
Abundance: Very rare, ranked as an S2 (as of 2019) by the Saskatchewan Conservation Data Centre.
Origin: Native.
When and where photographed: The above photos were taken June 6th in tall grass prairie in southern Manitoba about 1 hour south of Winnipeg, and June 19th moist grassland in open areas of aspen woods, about 200 km east of our home in Regina, SK.