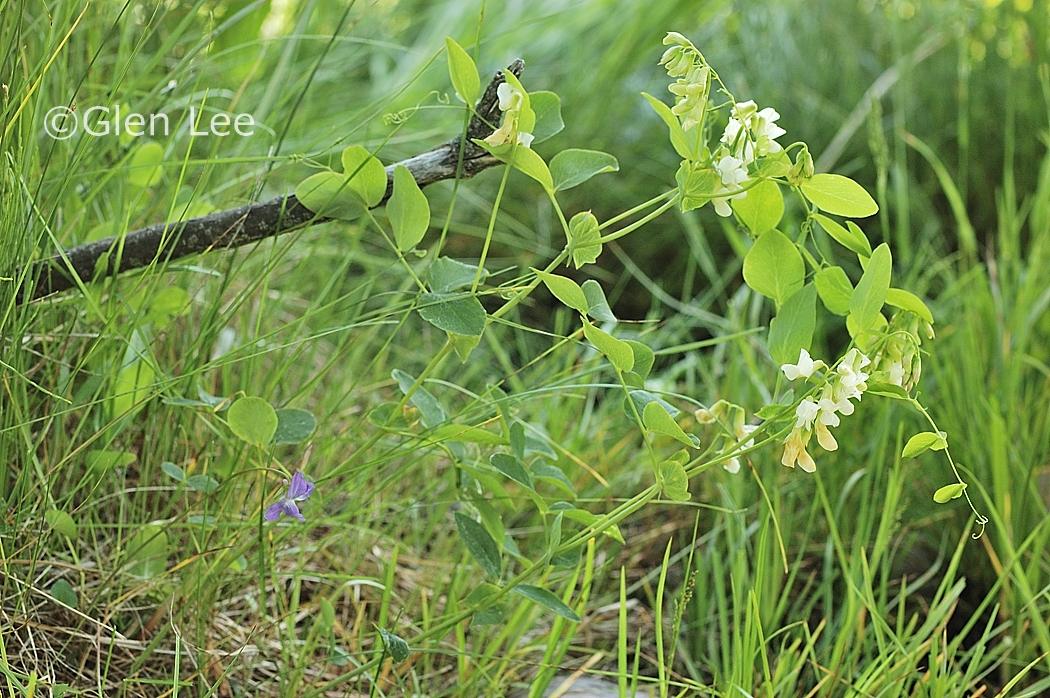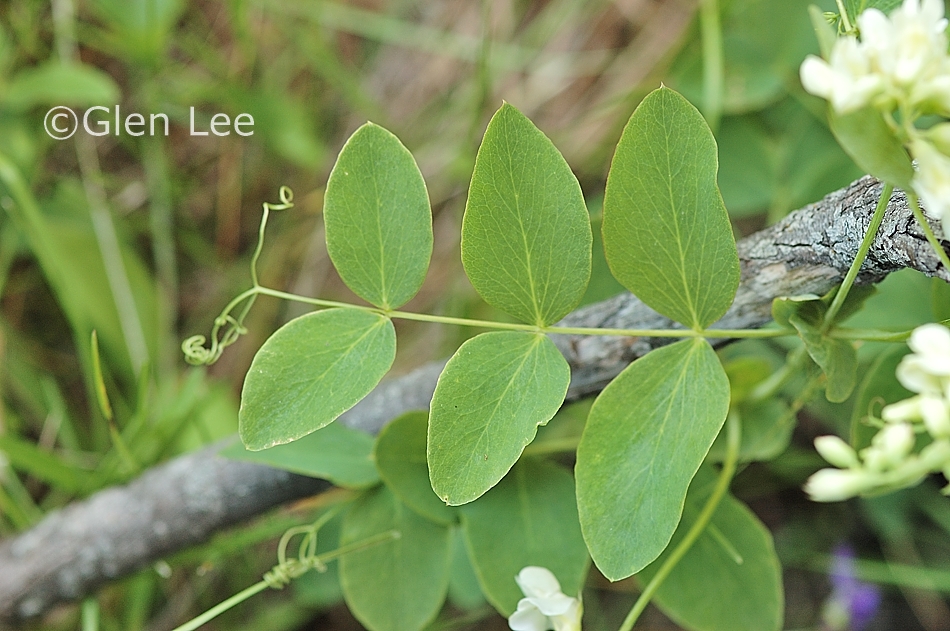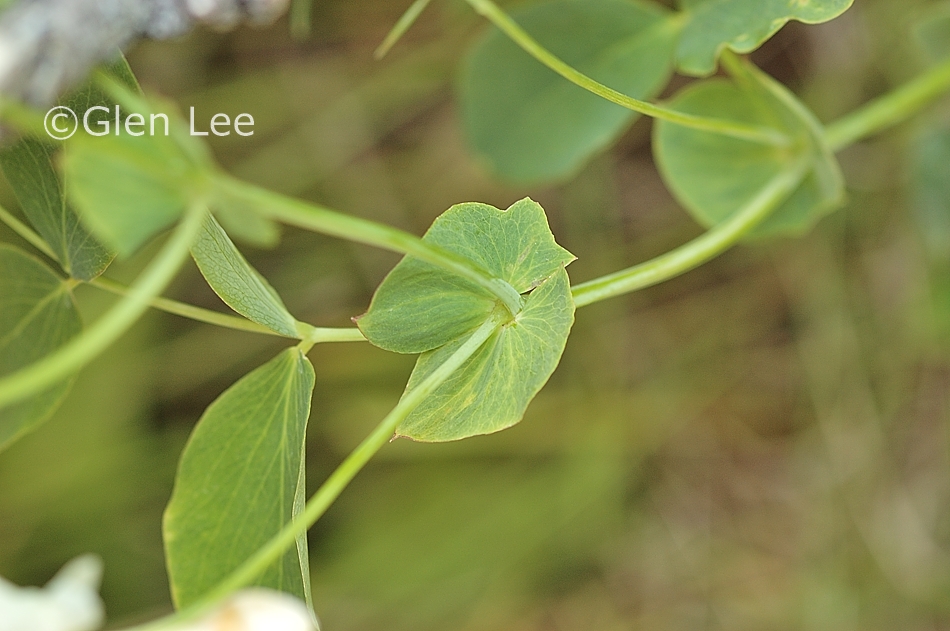 Stipules highlighted in above photo.
General: A slender, climbing perennial with tendrils. Plants are glabrous.
Flowers: The flowers are racemose, creamy-white, we measured flowers to 18 mm long.
Leaves: Leaves alternate, are pinnate with 6 leaflets, the leaflets are ovate, we measured a leaflet at 4.5 cm long and 2.5 cm wide. Stipules are large, the stipule highlighted above was 3 cm in diameter.
Height: Stem length listed in Budd's Flora lists to 1 m long, we measured the plants at 43 cm tall.
Habitat: Woodlands, ravines, thickets.
Abundance: Common.
Origin: Native.
When and where photographed: Photos taken June 21st, in willows growing alongside creek, Cypress Hills, 450 km south west of our home in Regina, SK.