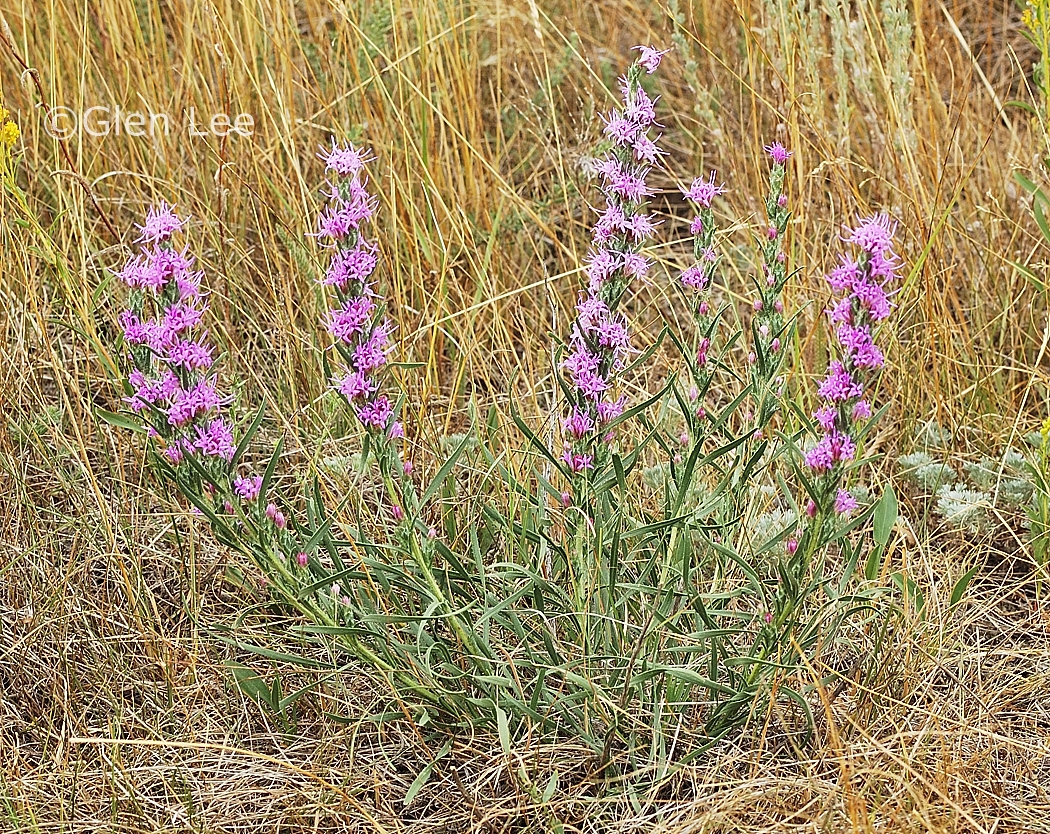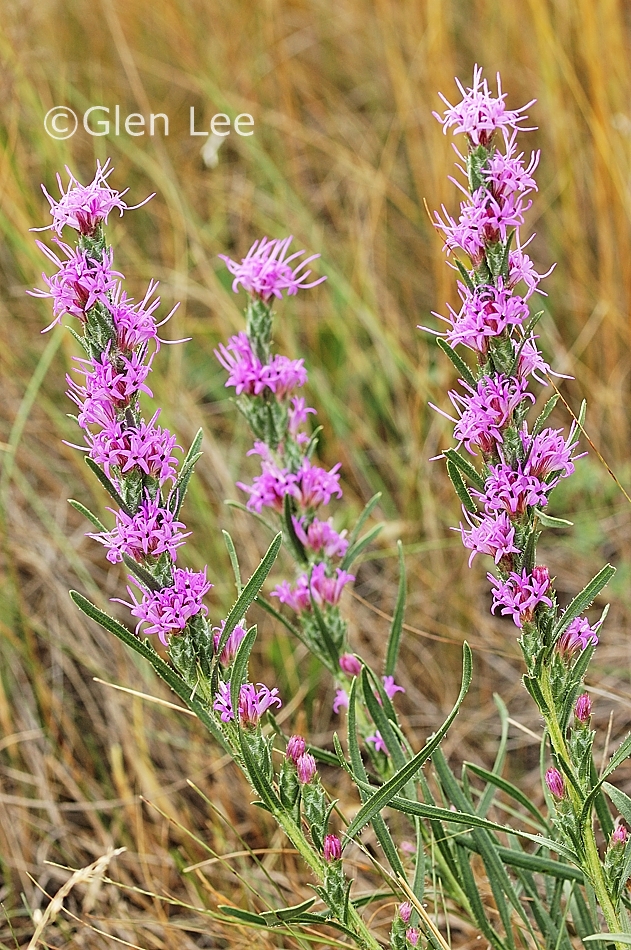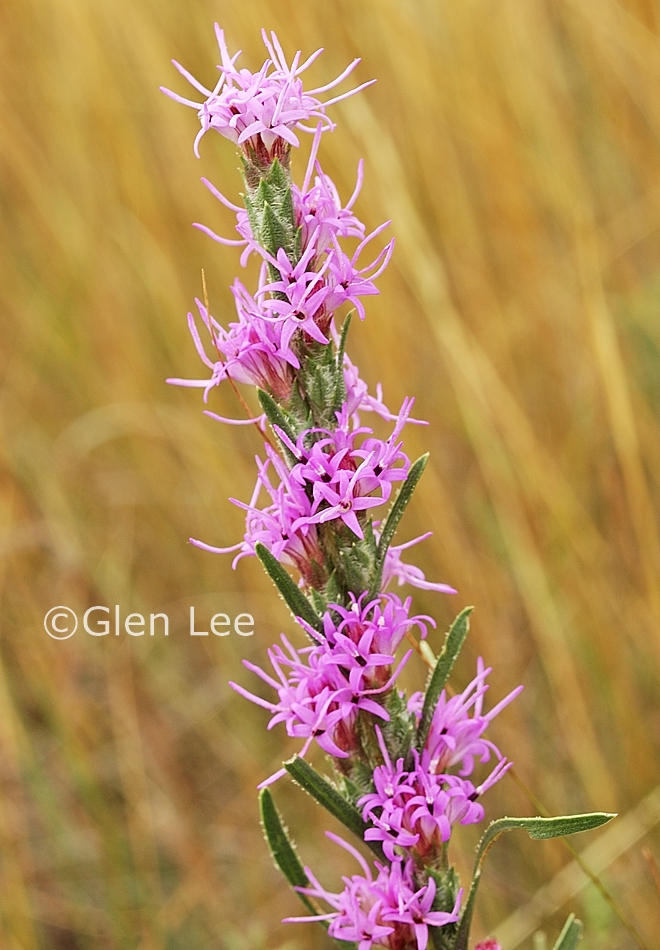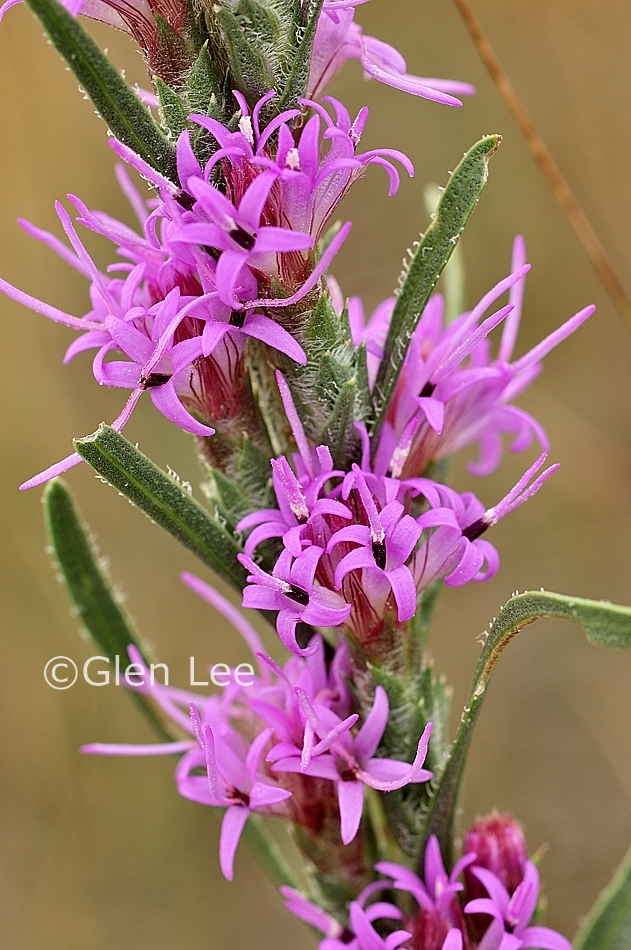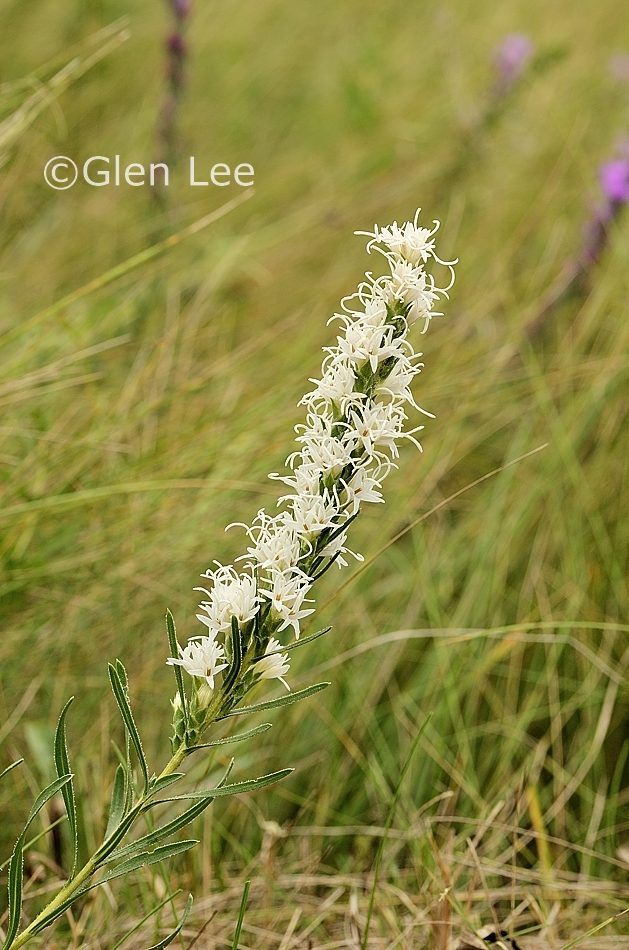 Rare white form of the plant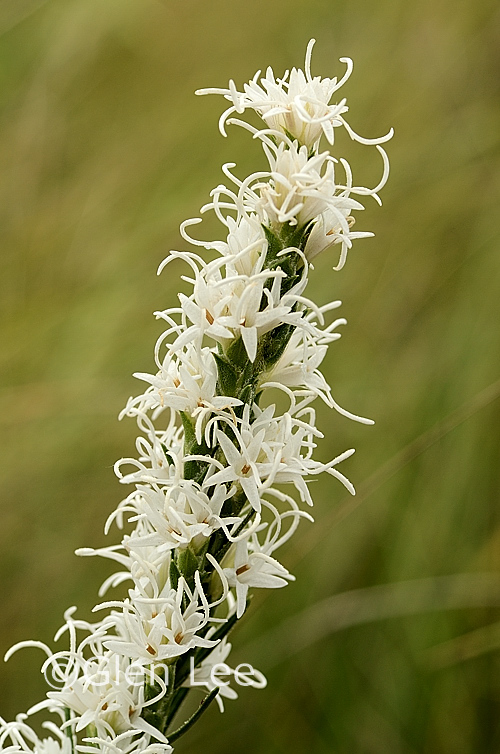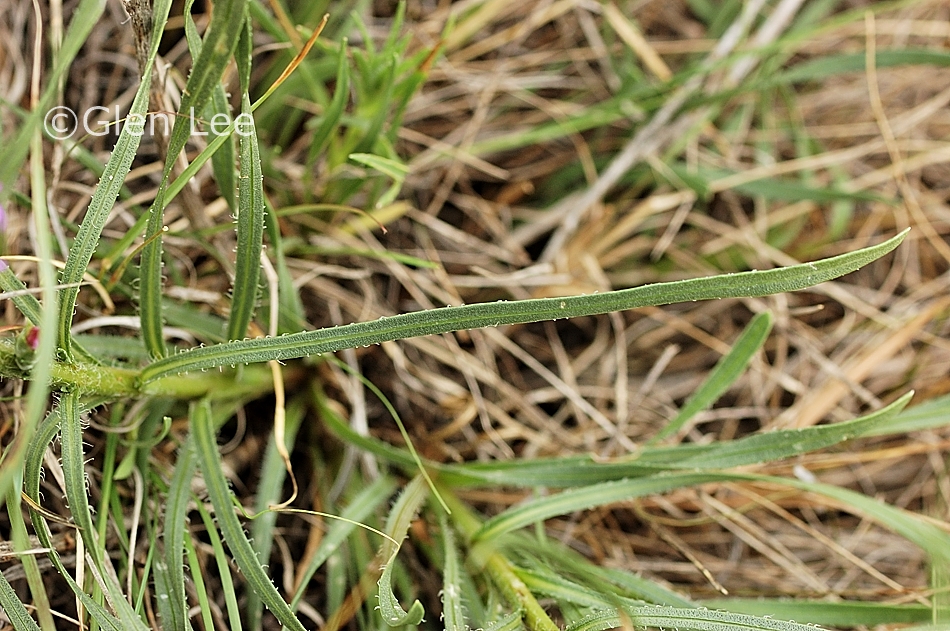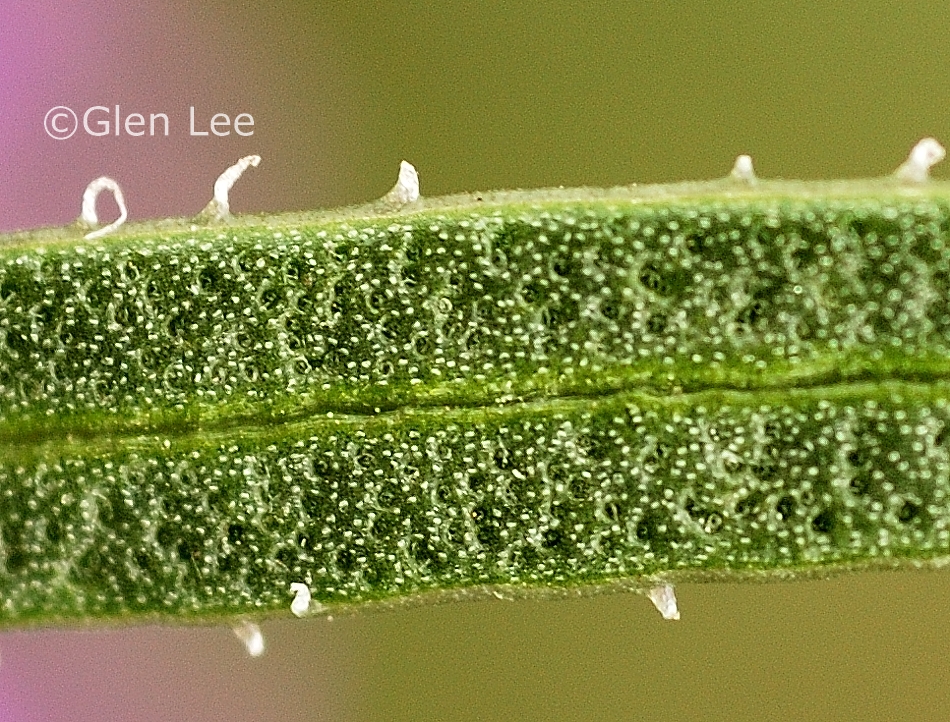 Leaves are punctate - dotted with pits
General: Plants have a tufted growth habit, and with decumbent to erect stems. Quite showy when in bloom, flowers appear in late July to early August.
Flowers: Flowers grow in dense spikes of reddish-pink flowers. Flowers are tubular in shape with 5 florets, flowers about 1 cm in diameter.
Leaves: Leaves alternate, are linear, we measured a leaf at 15 cm long and 4 mm wide. The leaf margins are sparsely hairy. Leaf surfaces, top and bottom full of tiny depressions (punctate).
Height: Height listed in Budd's Flora to 30 cm, we measured plants to 31 cm tall.
Habitat: Dry grassland and hillsides.
Abundance: Common.
Origin: Native.
Similar species: There are two species of Liatris native to Saskatchewan. To distinguish between them (top two points below from Budd's Flora, and Hudson's Taxonomic Reminder):

- L. ligulistylus - flower heads with 15+ flowers, heads globular
- L. punctata - flower heads with 4-6 flowers, heads cylindric

- you can usually tell from habitat. L. ligulisylis in moist meadows and edges of aspen woods. L. punctata in dry prairie.
- The flower heads on L. punctata are smaller, are more numerous, and it has a leafier inflorescence.
- If you have a loupe with you, examine the leaves. L. punctata's leaves are pittled (punctate).
When and where photographed: The above photos were taken August 1st, open prairie, Buffalo Grass Eco Reserve, 200 km south east of Regina, SK, and August 16th slopes of the Qu'Appelle Valley, about 40 km north west of our home in Regina, SK.