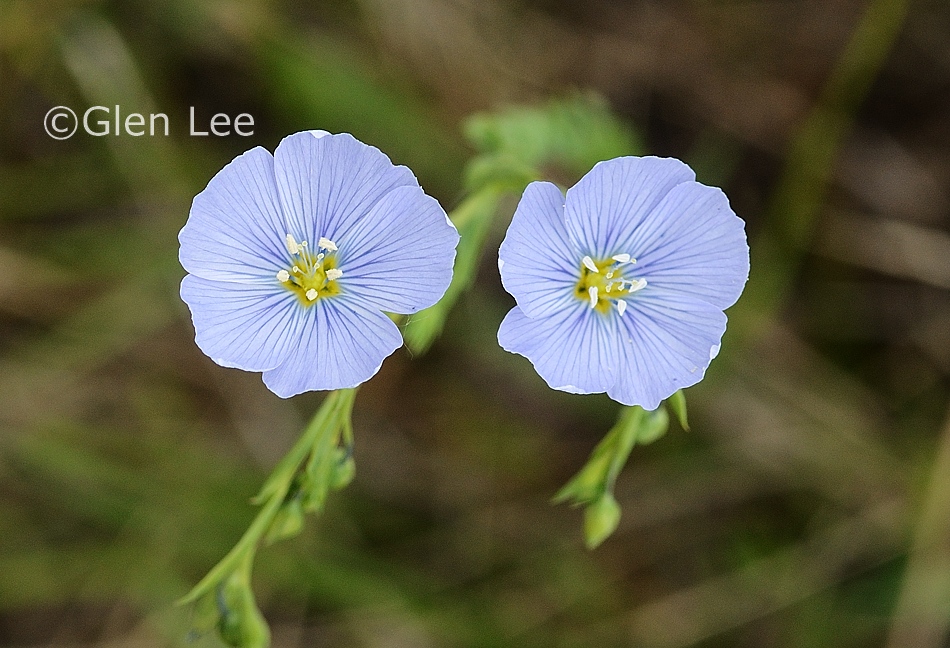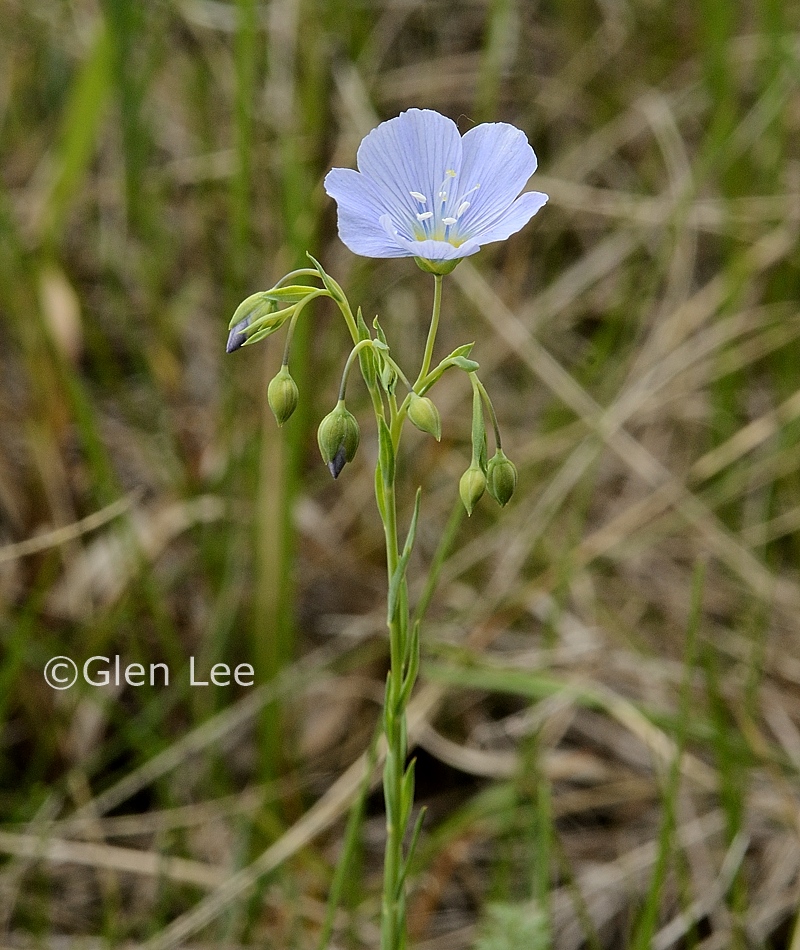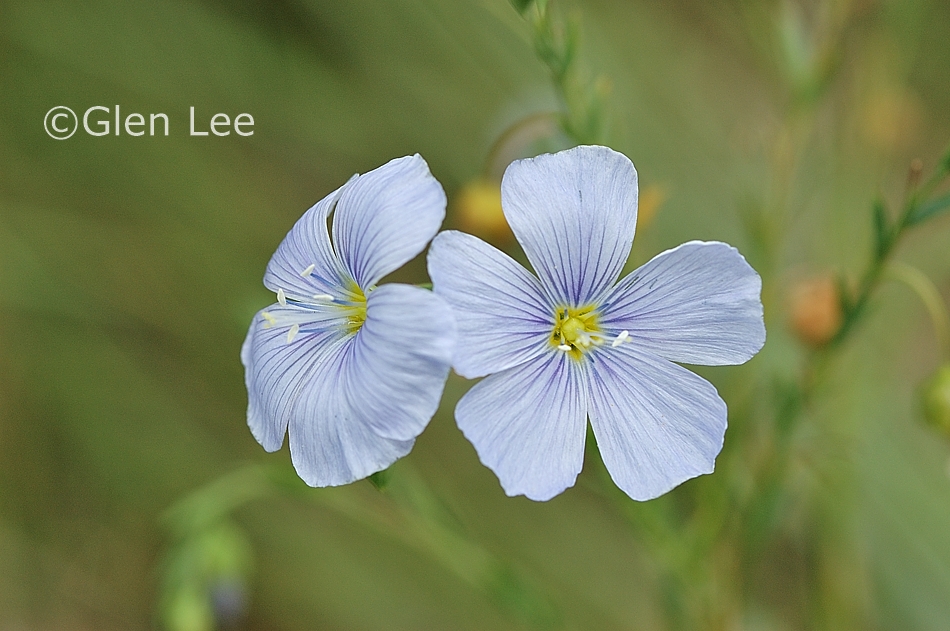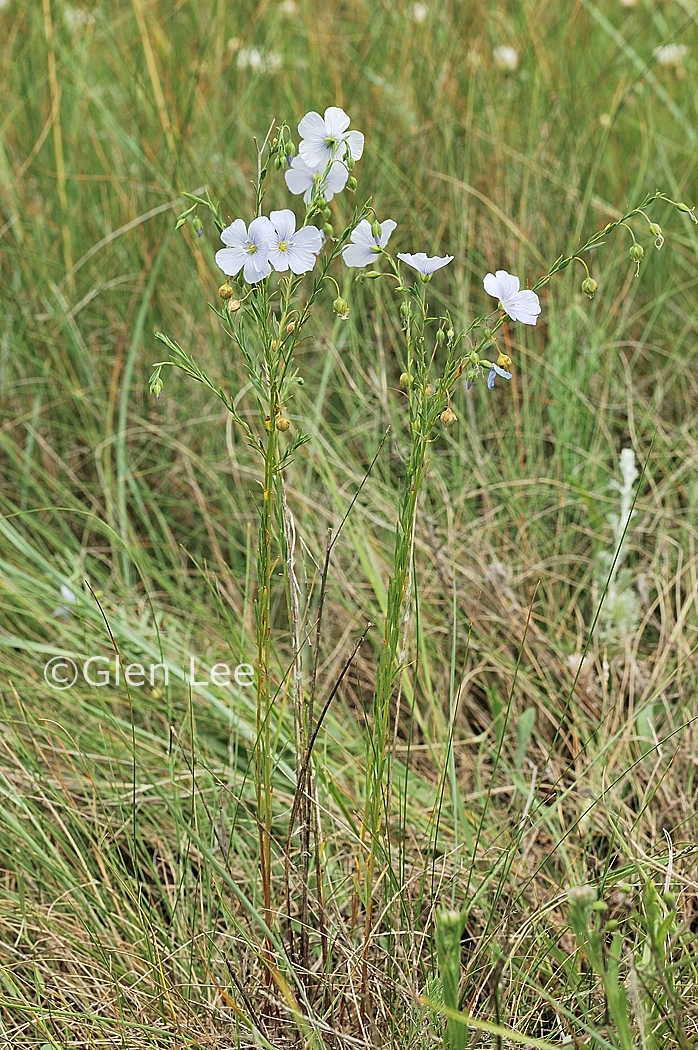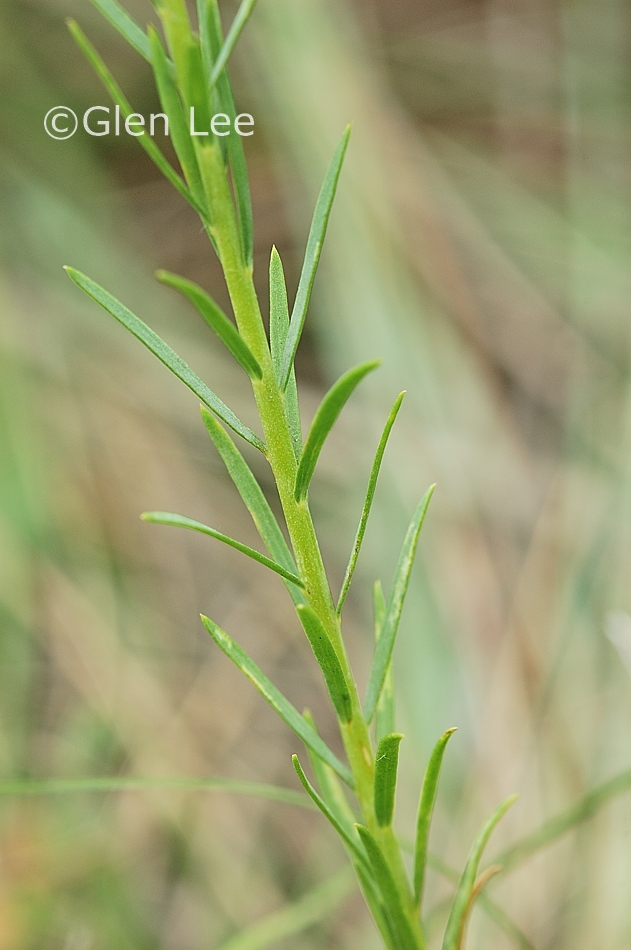 General: Erect, weak-stemmed perennial, single stemmed to several stems from the caudex. Stems leafy, plant glabrous.
Flowers: In spreading panicles, the flowers pale blue with dark stripes. Flowering begins in June, flowers measured to 25 mm wide. Flowers last only one day, but new flowers are produced for many days.
Leaves: Leaves linear, alternate, sometimes appressed along the stem. We measured a leaf at 25 mm long and 2 mm wide.
Height: Height listed in Budd's Flora to 60 cm, I measured plants to 60 cm tall.
Habitat: Dry prairie and open woods.
Abundance: Common.
Origin: Native.
When and where photographed: Photos taken May 28th, prairie hillside, Qu'Appelle Valley, Crooked Lake provincial park, about 150 km east of Regina, SK, and June 30th on grassland overlooking the Qu'Appelle Valley, about 30 km north of our home in Regina, SK.