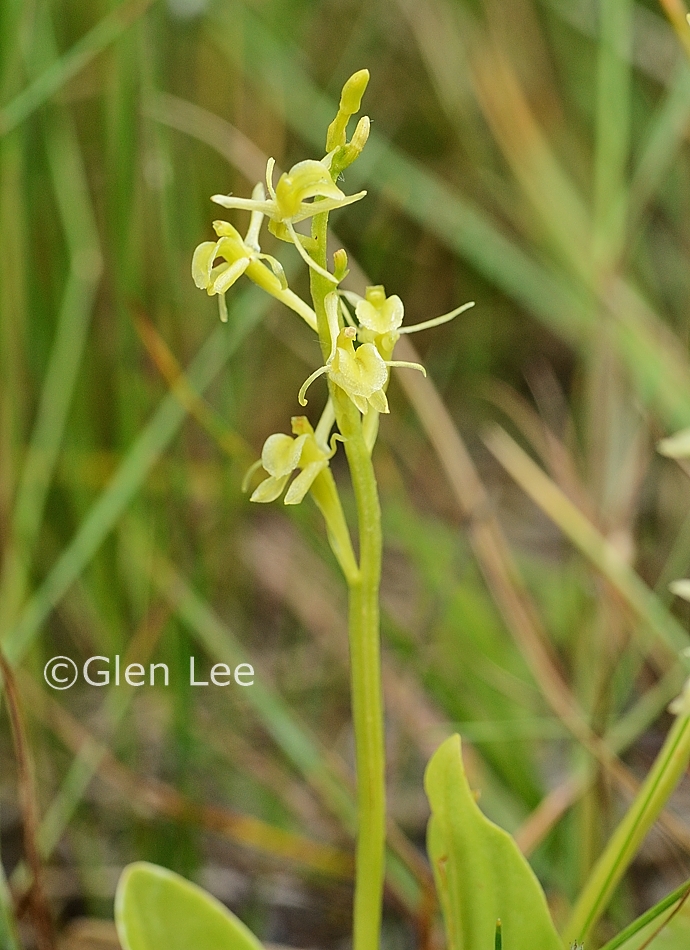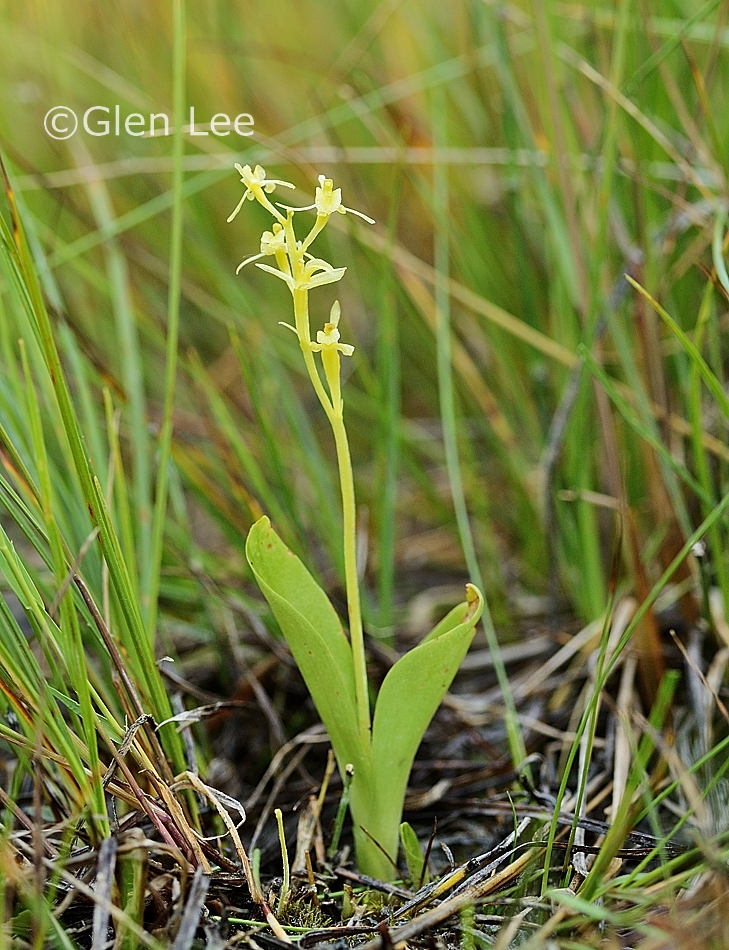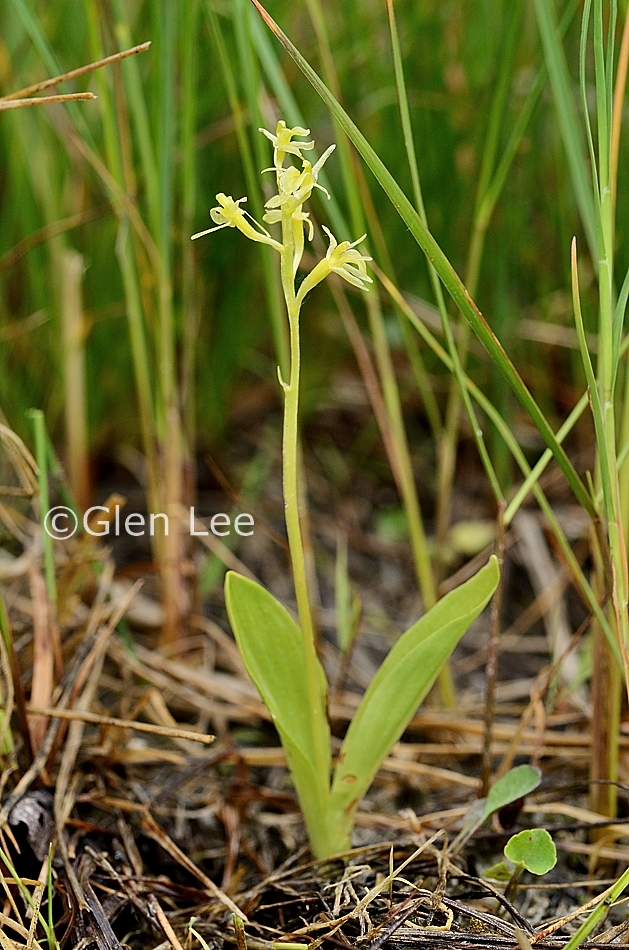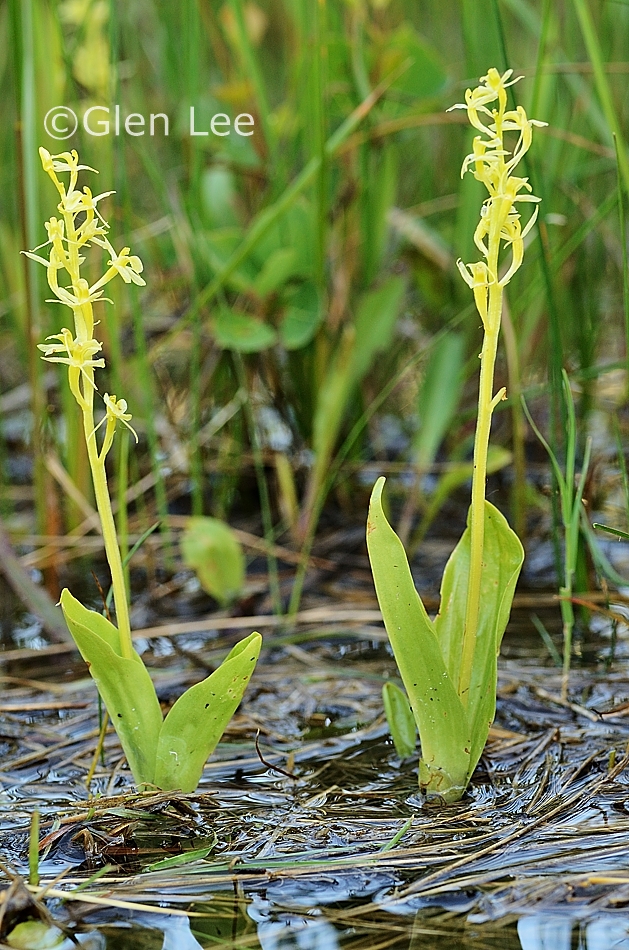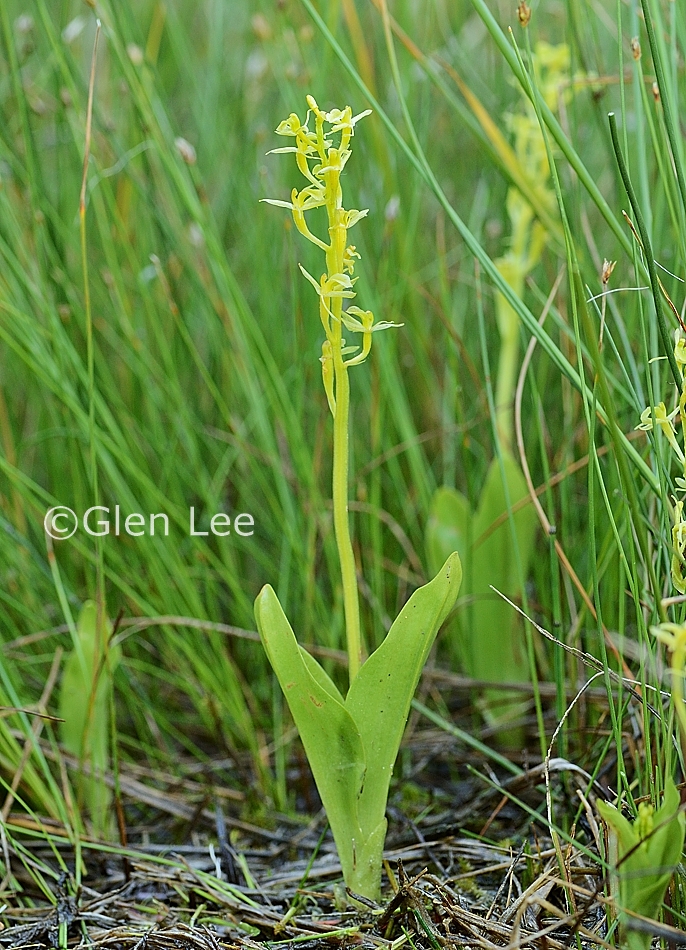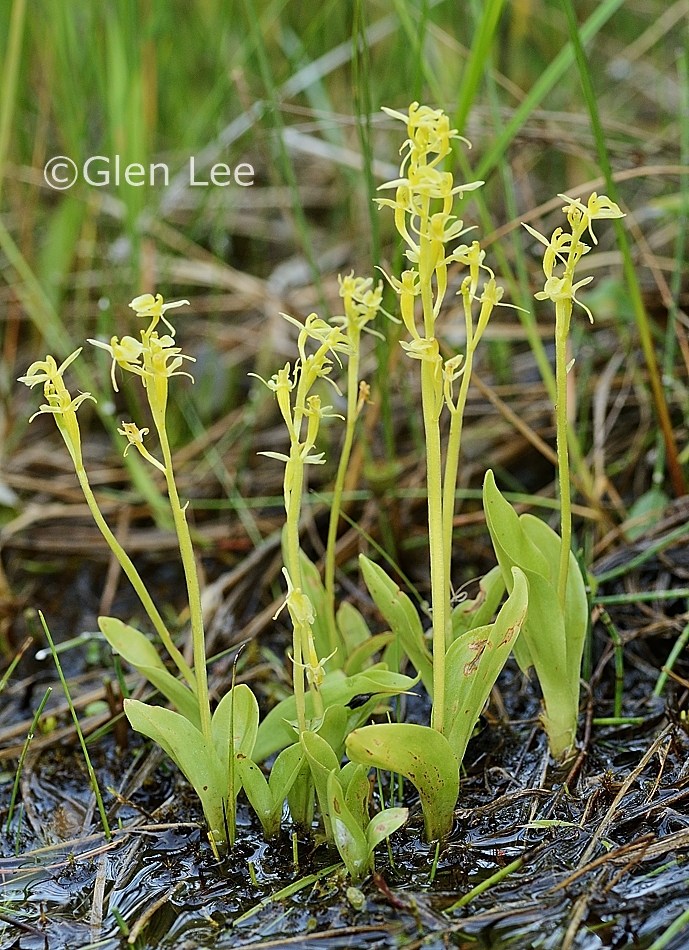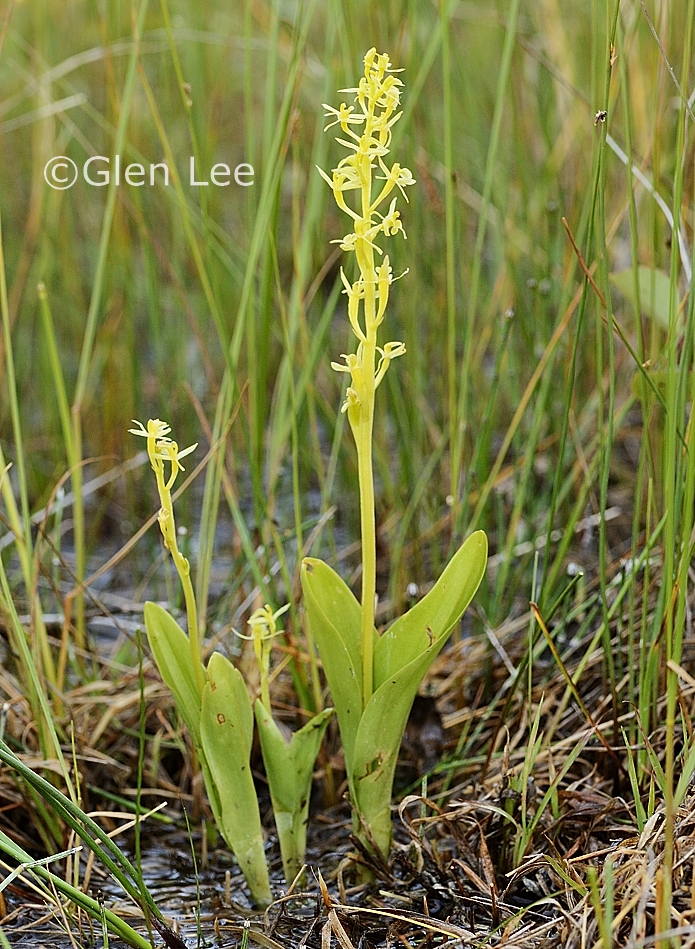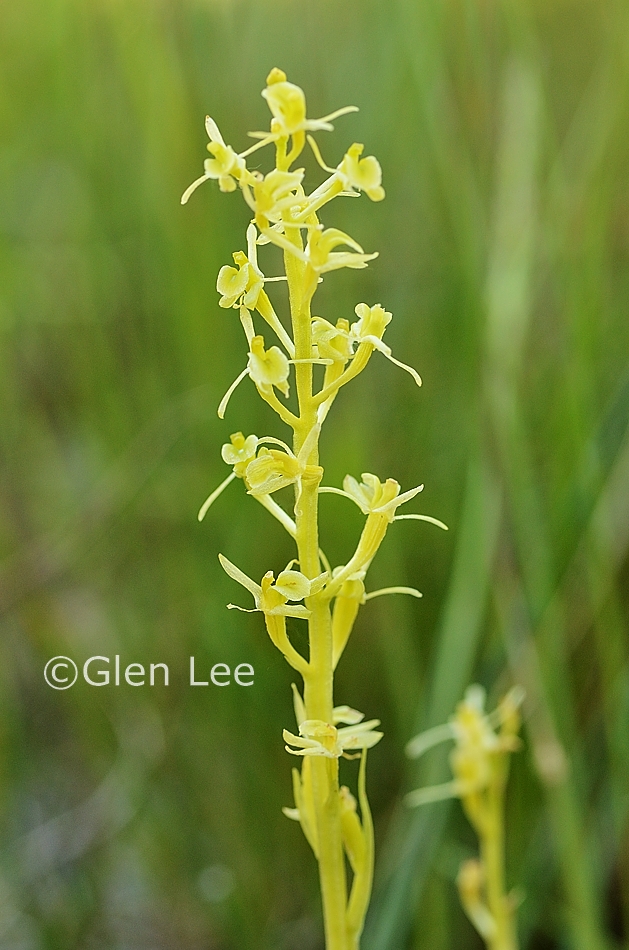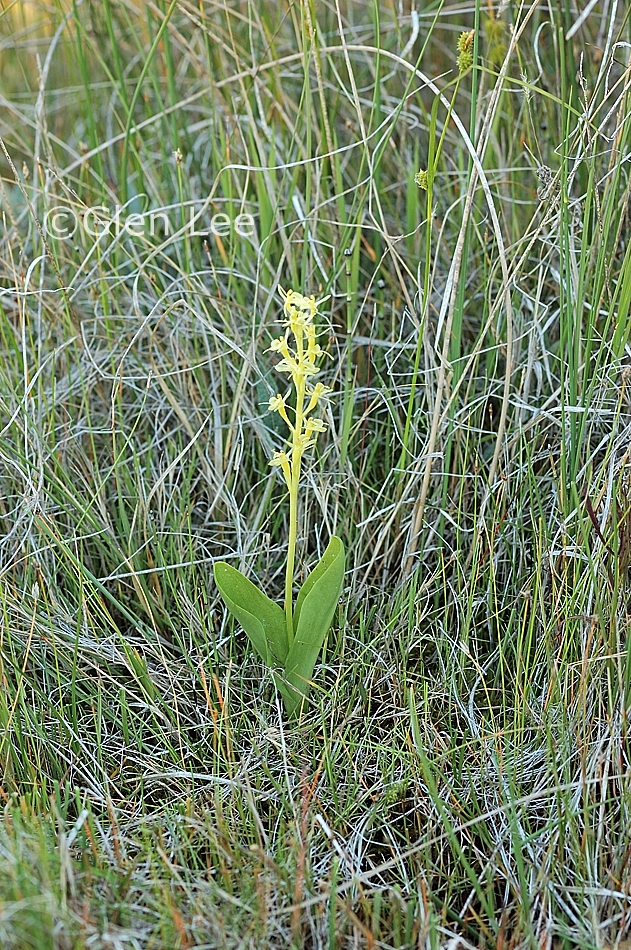 \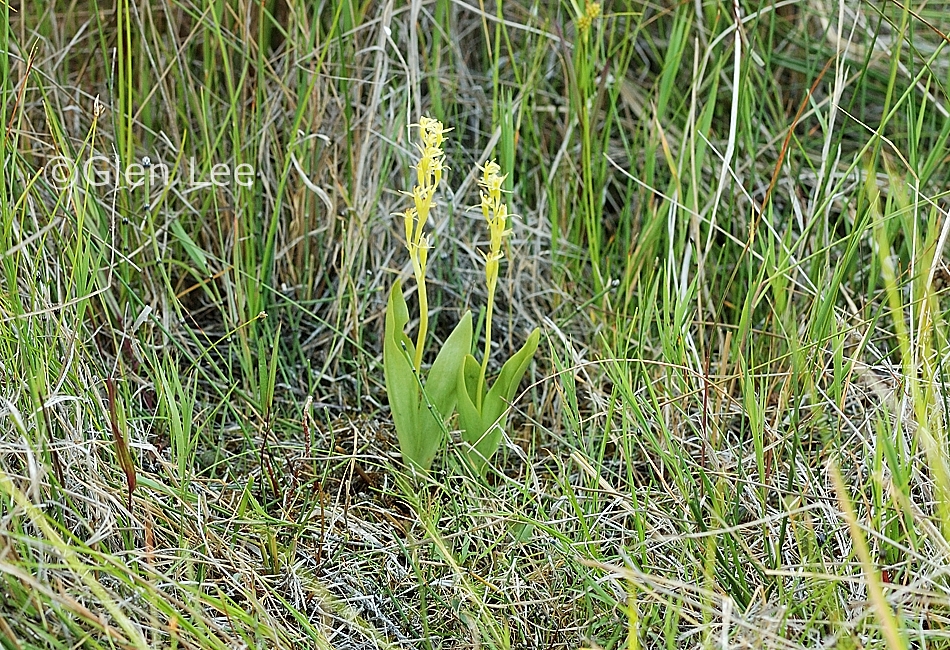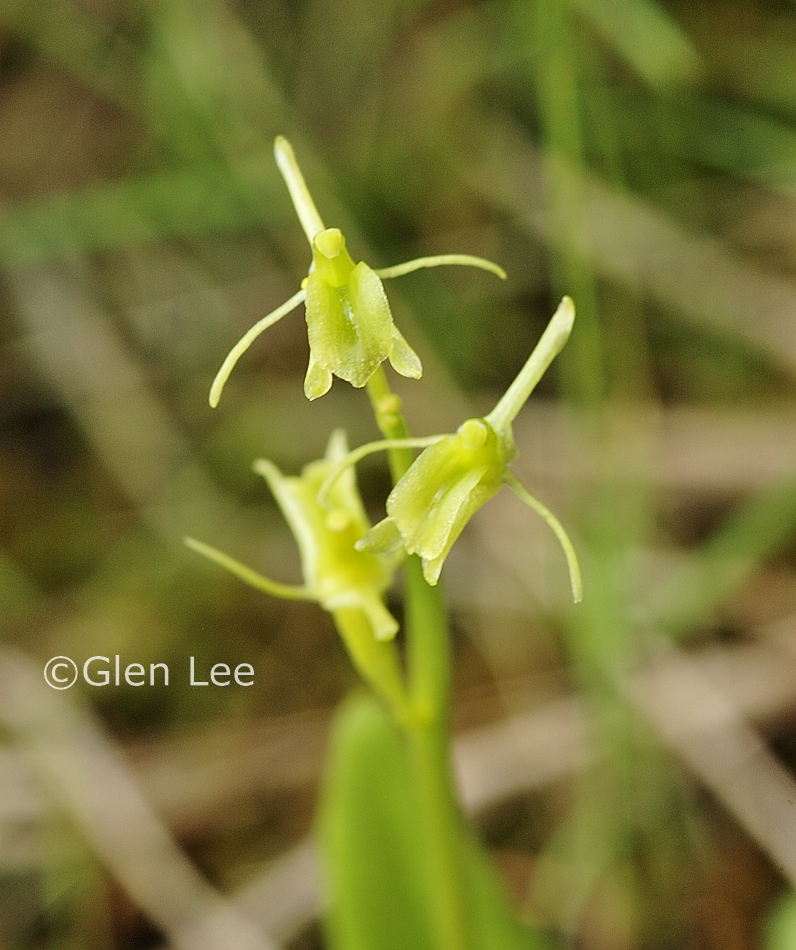 General: Small orchid with a single flowering stem growing between two opposite, basal leaves. Plant is glabrous.
Flowers: Yellow flowers in a loose raceme, racemes measured to 7 cm long, flowers measured to 10 mm wide, lip 5 mm long. The lateral petals filiform, curved.
Leaves: Plants have two opposite, basal leaves. Leaves are elliptical to ovate, we measured a leaf at 7 cm long and 2 cm wide (not flattened out).
Height: Height listed in Budd's Flora to 20 cm. We measured plants to 19 cm tall.
Habitat: Open fens and bogs in the parklands and boreal forest.
Abundance: Rare, ranked as an S3 (as of 2021) by the Saskatchewan Conservation Data Centre.
Origin: Native.
When and where photographed: Above photos were taken July 1st through 4th in a calcareous, lakeshore fen about 65 km south east of our home in Regina, SK, and in a forest fen, Duck Mountain Provincial Park, 300 km north east of our home in Regina, SK.