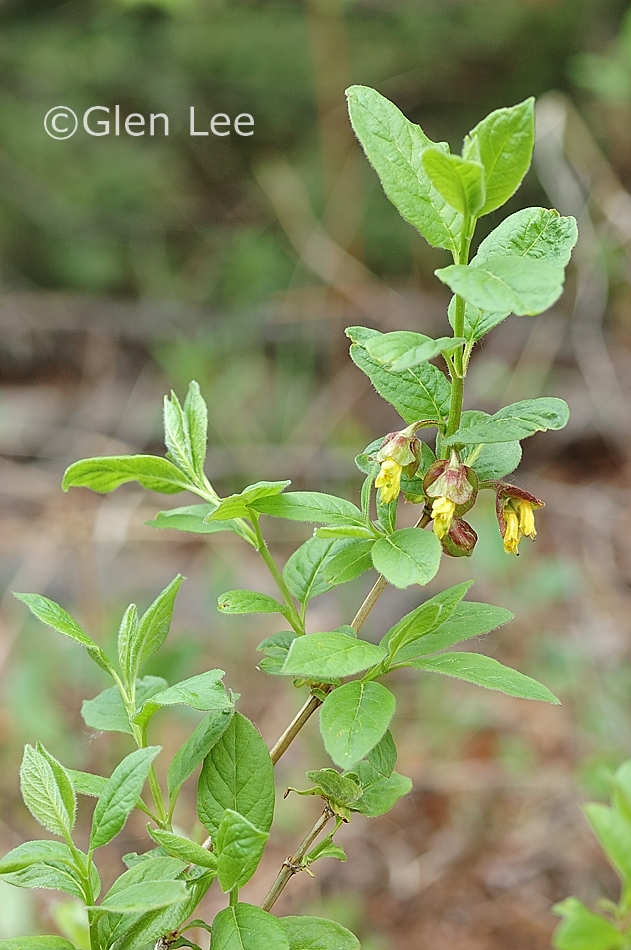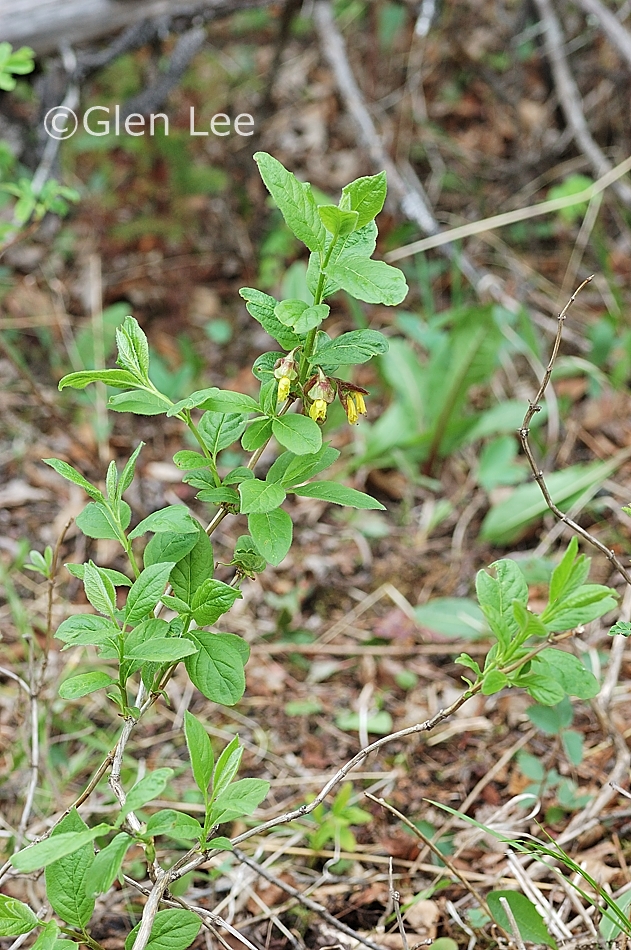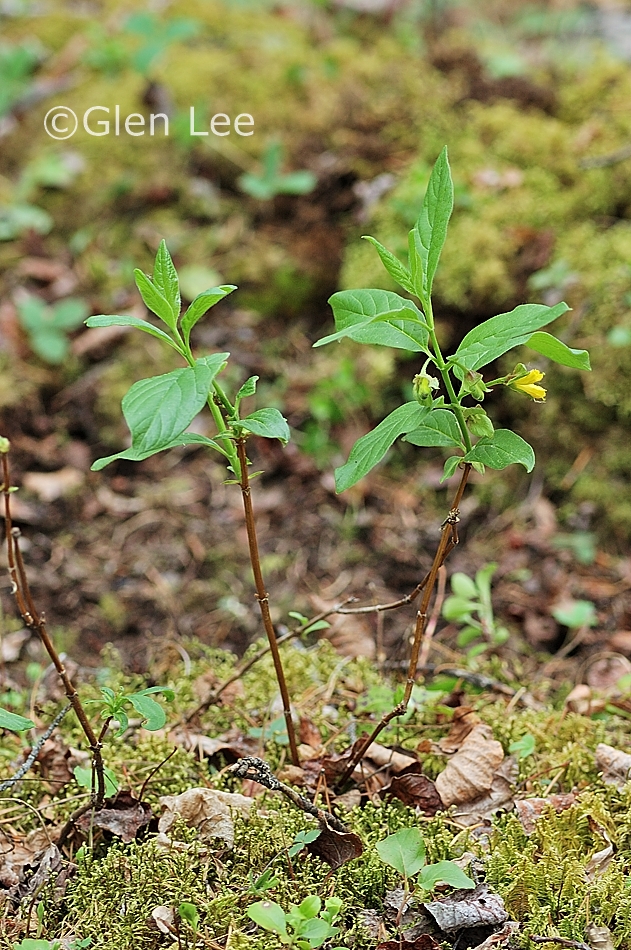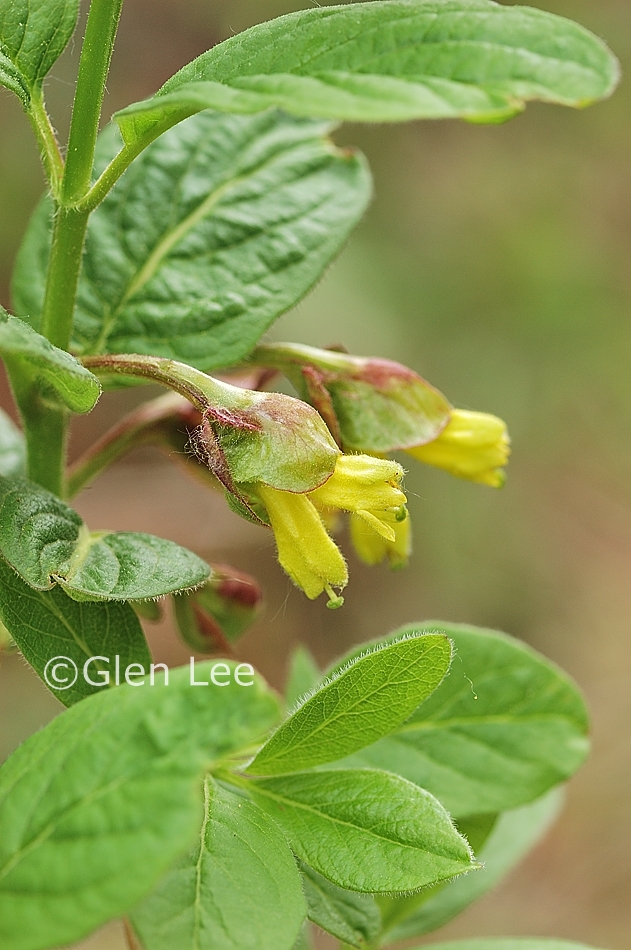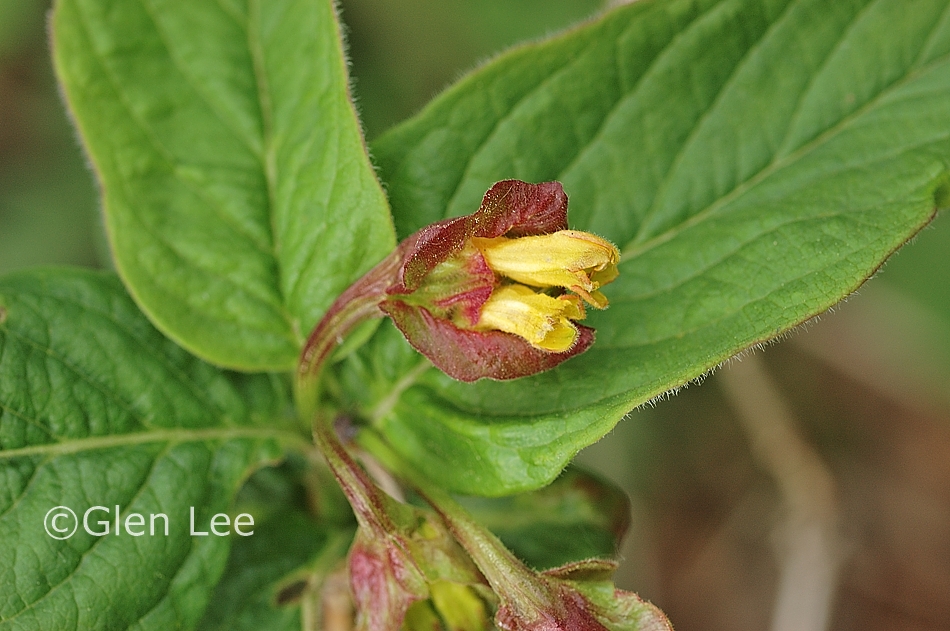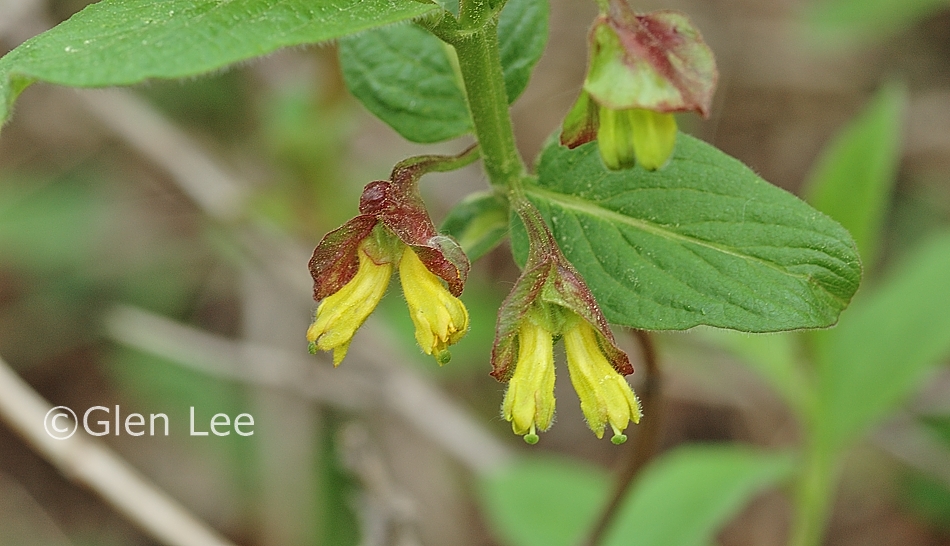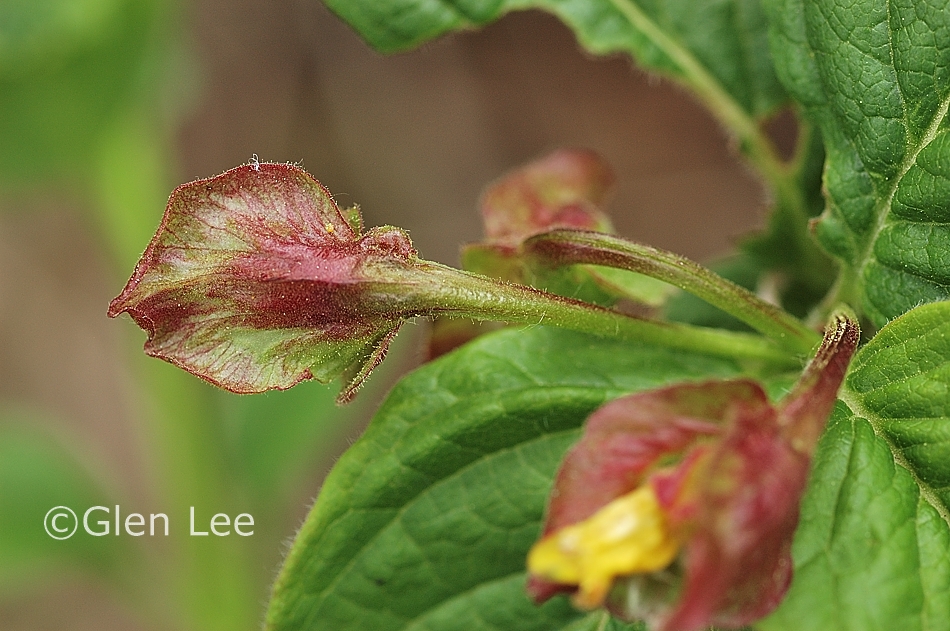 Looking straight down on bract of inflorescence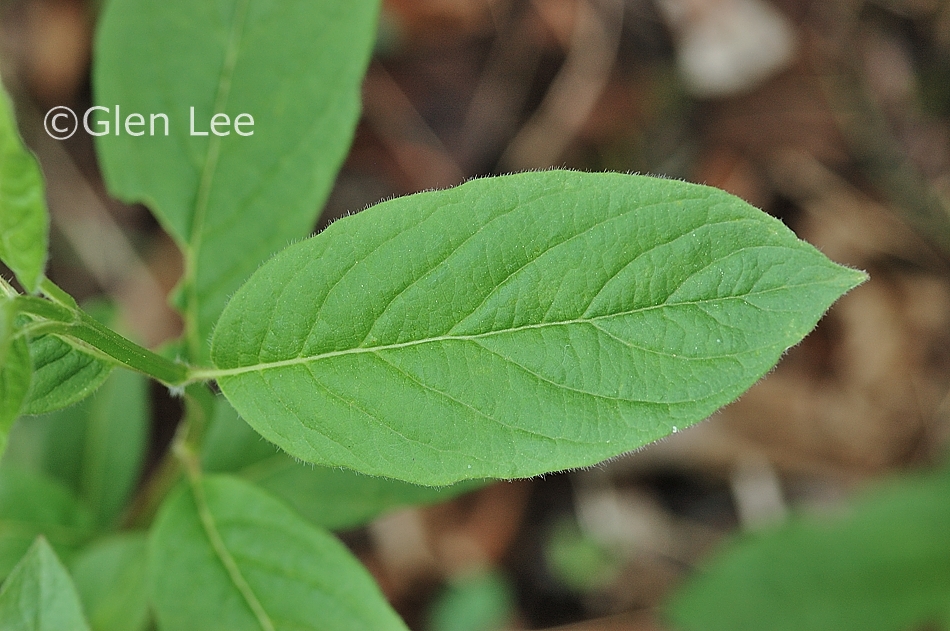 General: Ascending to erect shrub, new growth on stems is sparingly hairy.
Flowers: Flowers in pairs, yellow in colour, tubular, flower measured at 15 mm long. Large, reddish-brown bracts at the base of flowers, bracts deltoid to obovate, bract measured 1 cm long by 13 mm wide.
Leaves: Leaves oblong, opposite, we measured a leaf at 7 cm long and 32 mm wide. Leaves downy hairy below, ciliate, and a few hairs above.
Height: Height listed in Budd's Flora from 1 to 3 m, we measured plants to 83 cm tall.
Habitat: Moist woodlands.
Abundance: Common.
Origin: Native.
When and where photographed: Took the above photos June 15th on the edge of a forest meadow, boreal forest, about 400 km northeast of our home in Regina, SK.