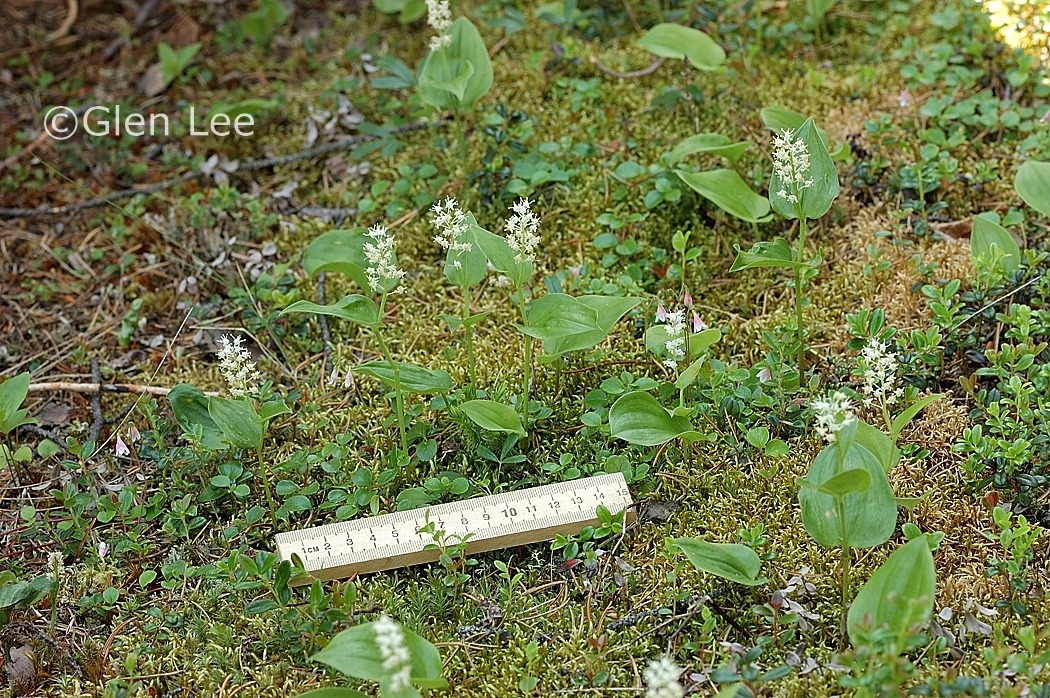 15 cm ruler for scale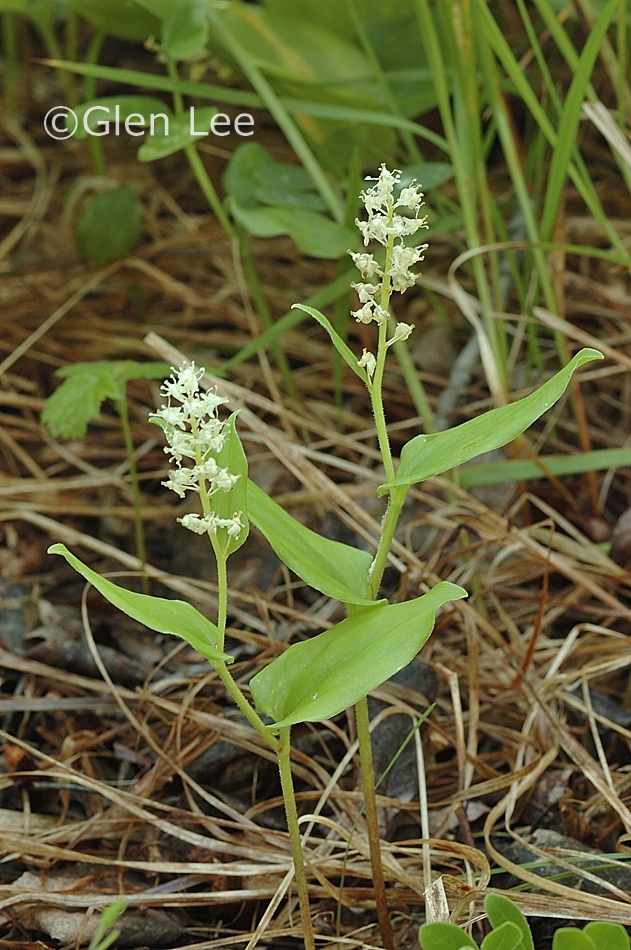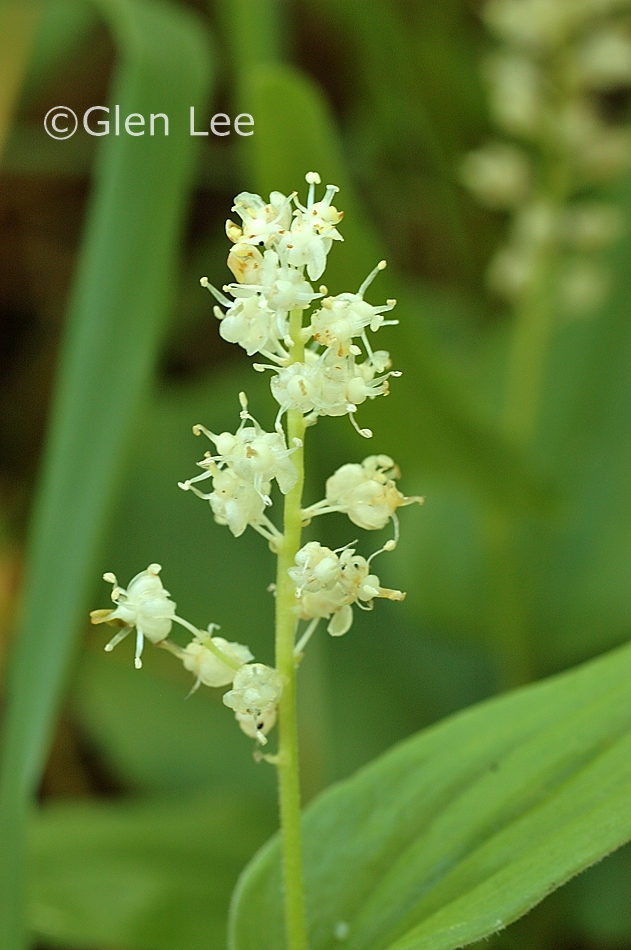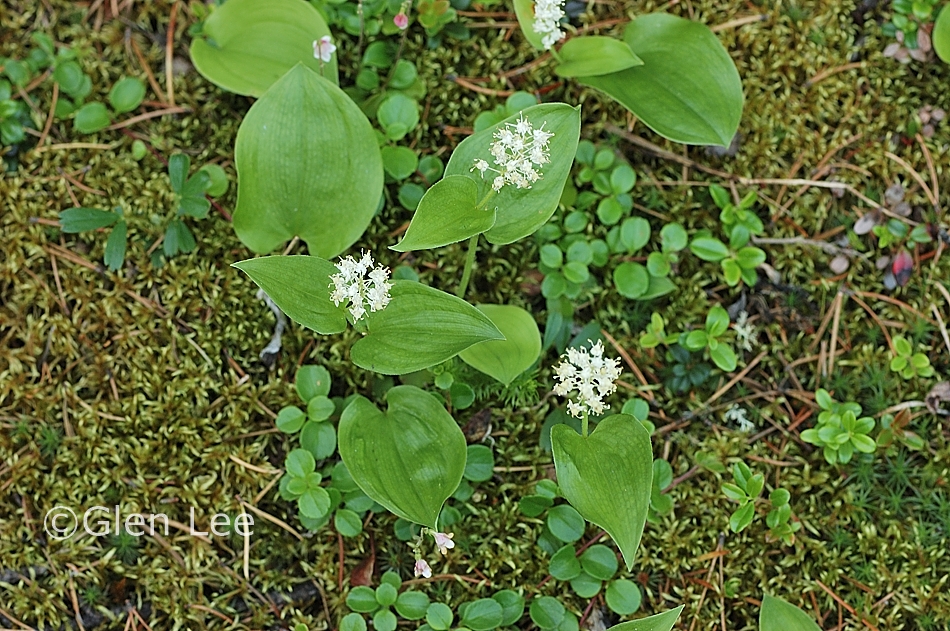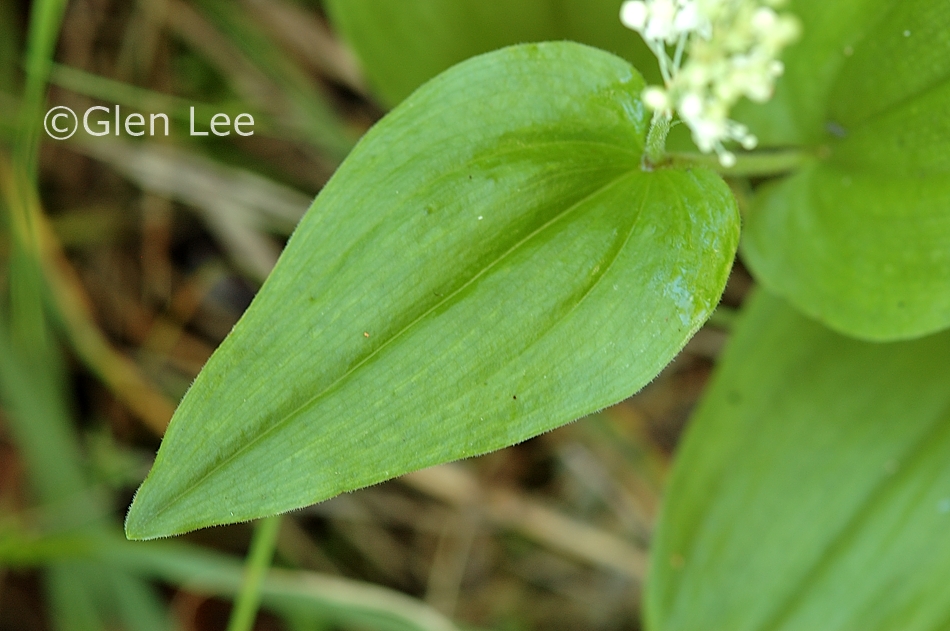 General: Small woodland perennials, rhizomatous. Stems sparsely hairy.
Flowers: Small white flowers grow in a terminal raceme. We measured flowers at 5 mm in diameter.
Leaves: Leaves are cauline, ovate with cordate bases, sessile, alternate, 2 to 3 per plant. Leaf undersides and margins pubescent.
Height: Height listed in Budd's Flora to 15 cm, I measured plants to 15 cm tall.
Habitat: Moist woods.
Abundance: Common.
Origin: Native.
When and where photographed: Photo taken June 22nd, mixed woods Nisbet provincial forest, 400 km north of Regina, and in mossy jack pine forest, near La Ronge 600 km north of our home in Regina, SK.