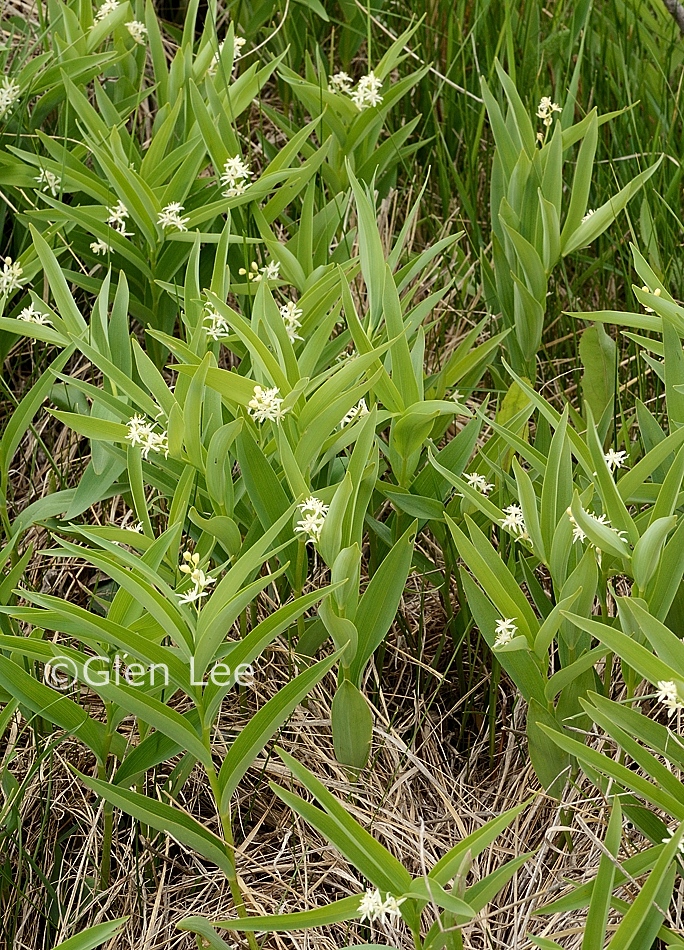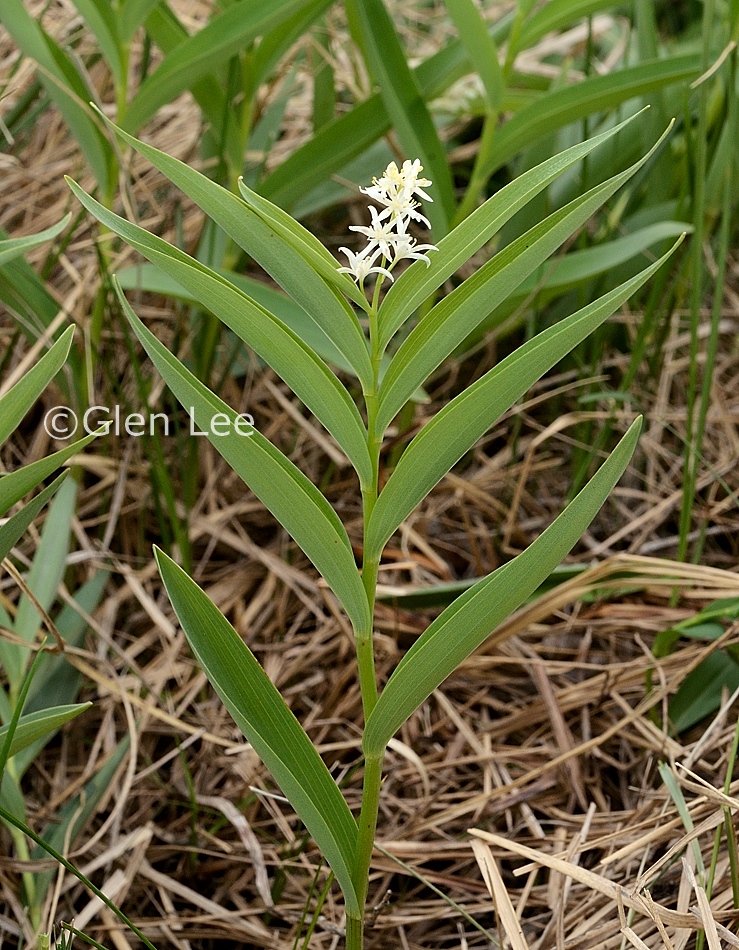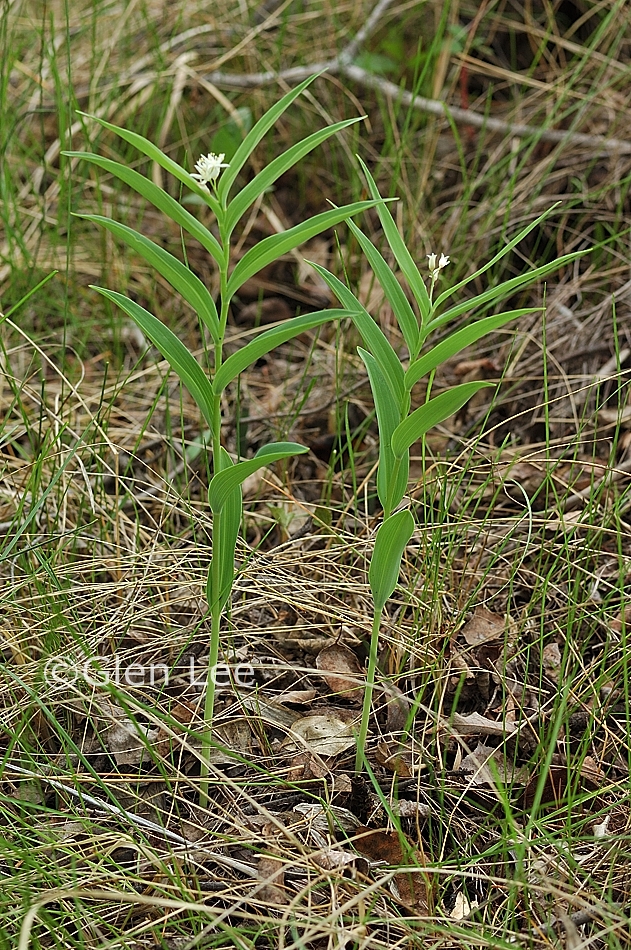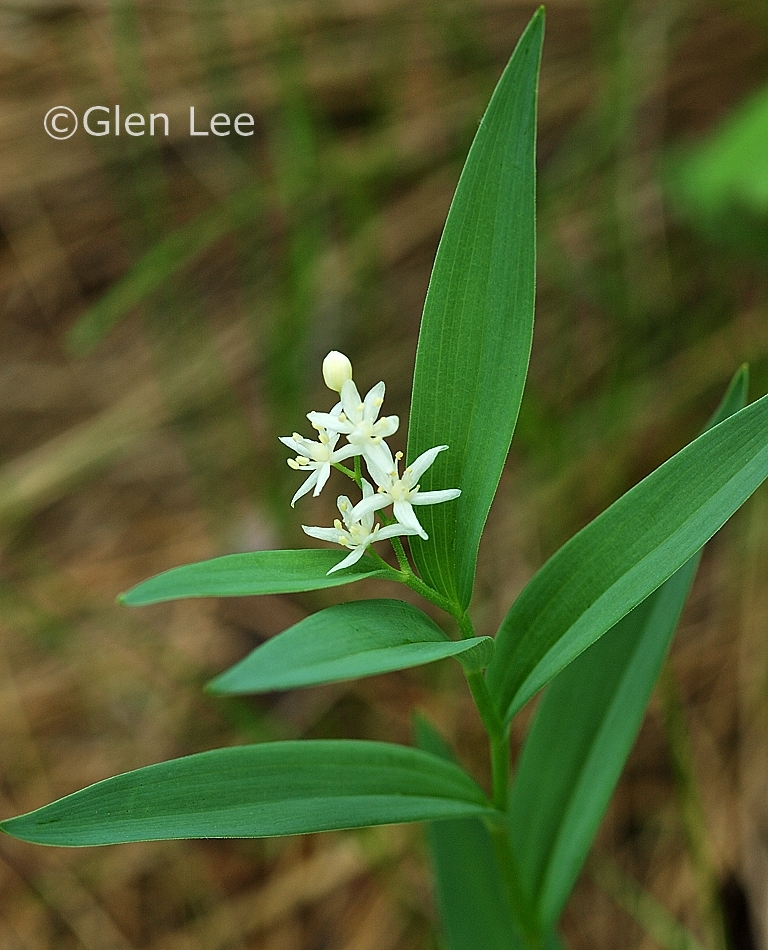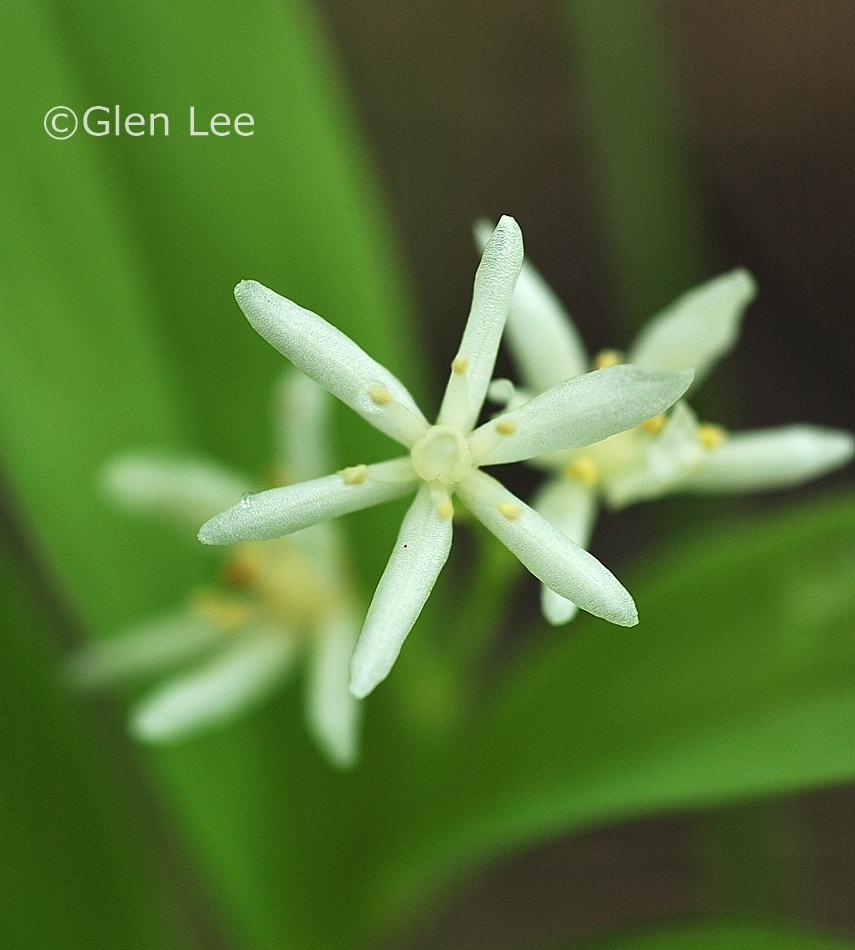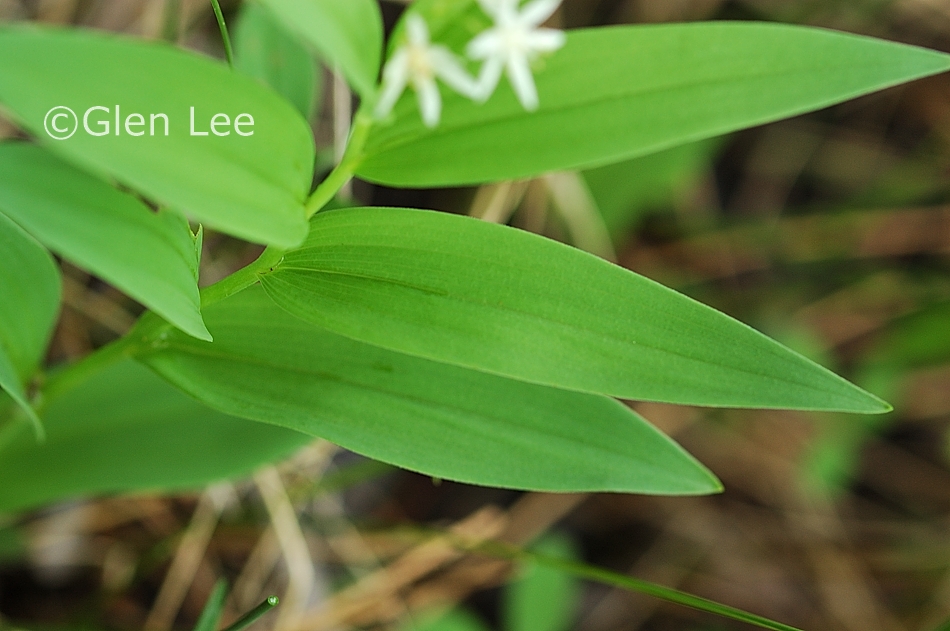 General: Rhizomatous woodland perennial with an erect growth habit. Stems lightly pubescent.
Flowers: Grow in a short, terminal raceme, are white in colour, with 3 petals and 3 petal-like sepals. We measured a flower at 1 cm in diameter.
Leaves: Cauline, alternate, lanceolate, folded inward, and clasp the stem. I measured leaves to 8 cm long and 2 cm wide. Lightly pubescent.
Height: Height listed in Budd's Flora to 50 cm, we measured plants to 34 cm tall.
Habitat: Moist meadows, prairie, and edges of aspen woods.
Abundance: Common.
Origin: Native.
Synonym: Listed in some of the field guides we use as Smilacina stellata.
When and where photographed: Photos taken May 27th, moist meadow in aspen woods, about 70 km east of Regina, SK, and, June 2nd, prairie roadside about 70 km east of our home in Regina, SK.