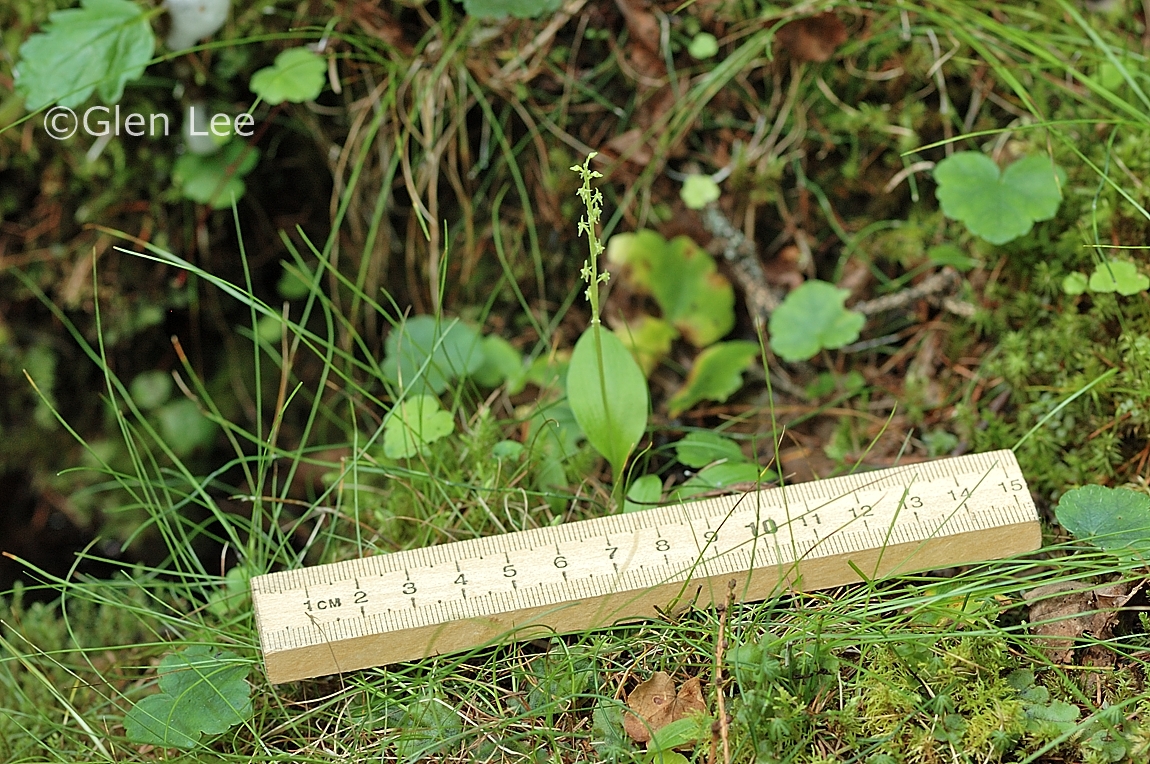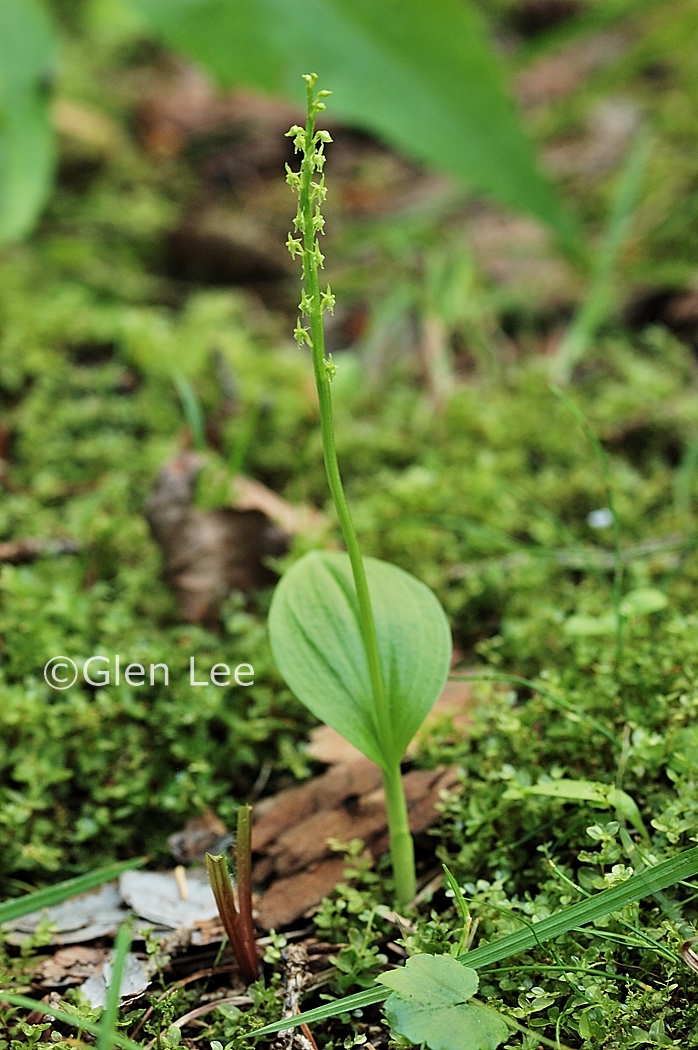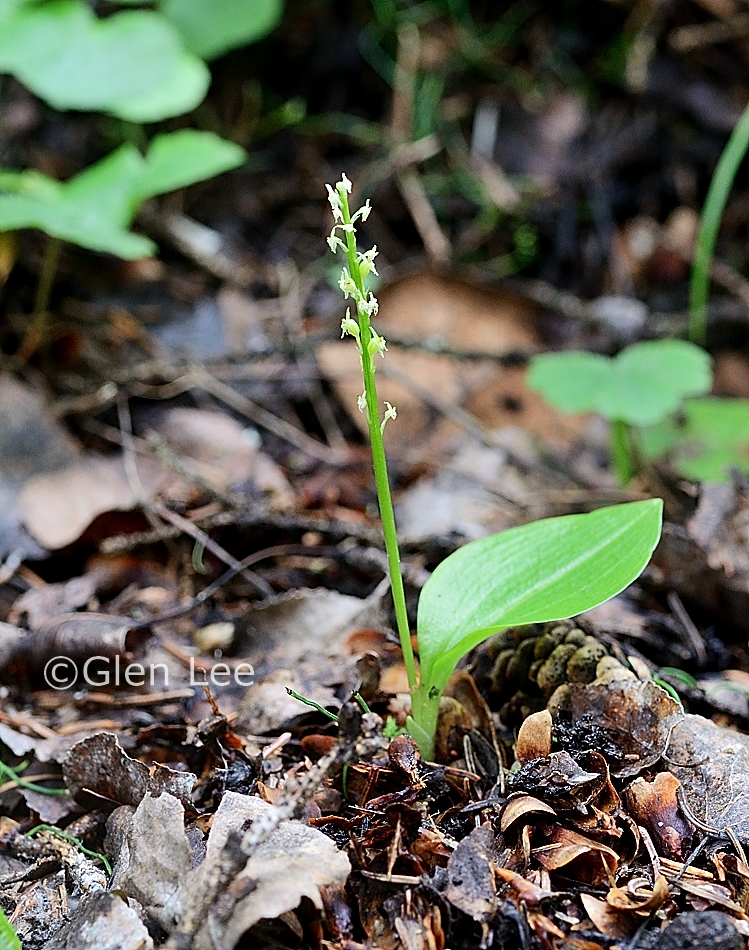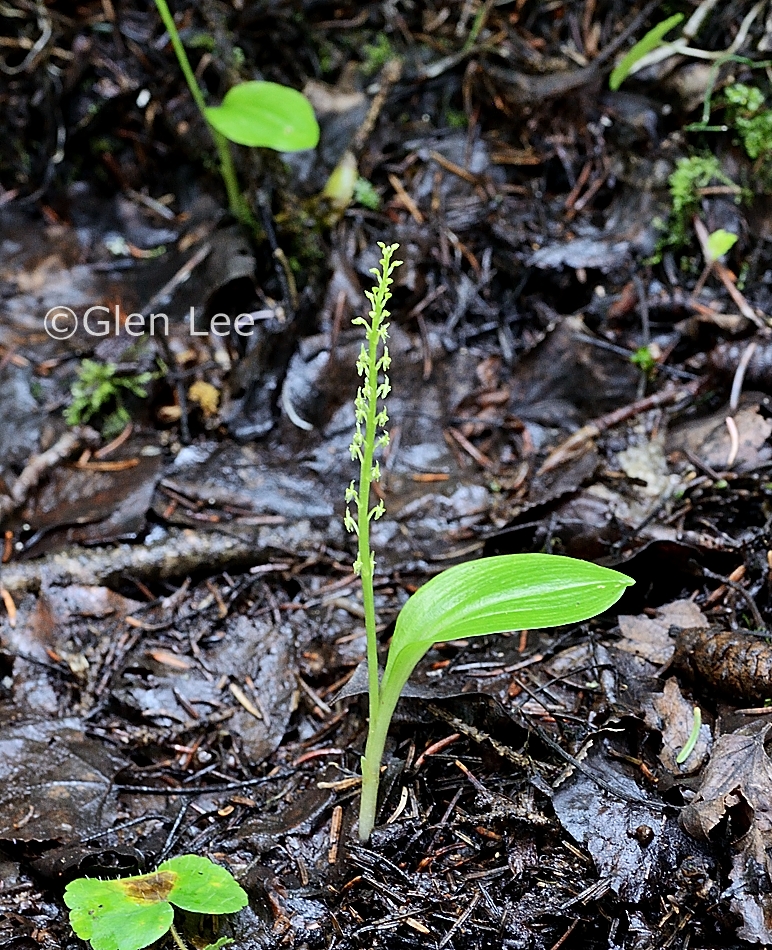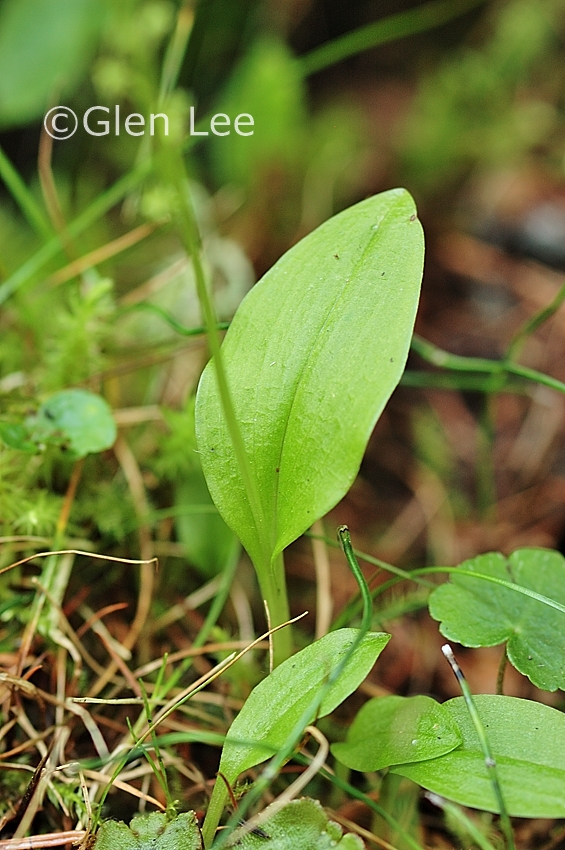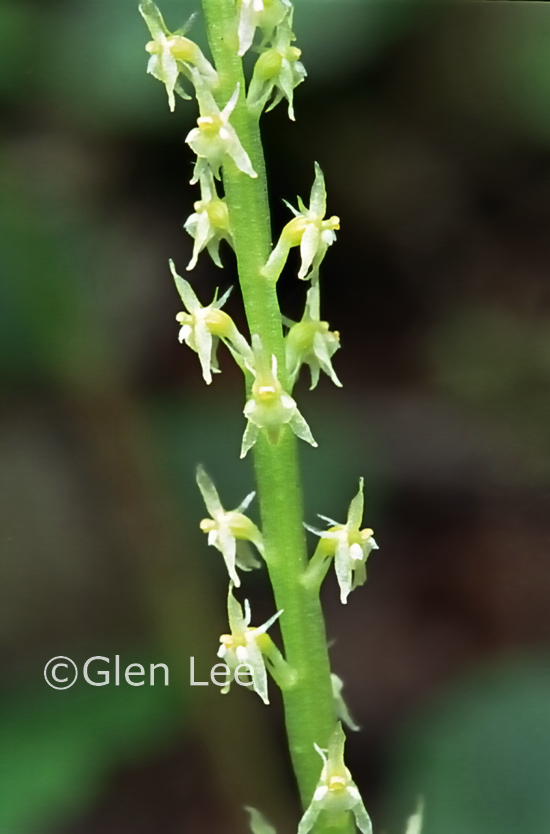 General: Tiny native orchid with a single, simple stem, and having a single, clasping, basal leaf. Plant is glabrous.
Flowers: Tiny flowers grow in a slender raceme. The flowers are white to yellow-green in colour. We measured a flower at 5 mm long and only 2 mm wide. Raceme was measured at 4.5 cm long.
Leaves: The single basal leaf is elliptical to oval in shape. We measured a leaf at 45 mm long and 28 mm wide.
Height: Height listed in Budd's Flora to 20 cm, we measured plants to 11 cm tall.
Habitat: Grows on sphagnum moss in moist, cool, shady sites in the boreal forest.
Abundance: Rare, ranked as an S3 (as of 2021) by the Saskatchewan Conservation Data Centre.
Origin: Native.
When and where photographed: These photos were taken in late June and early July in boreal forest in central Saskatchewan.