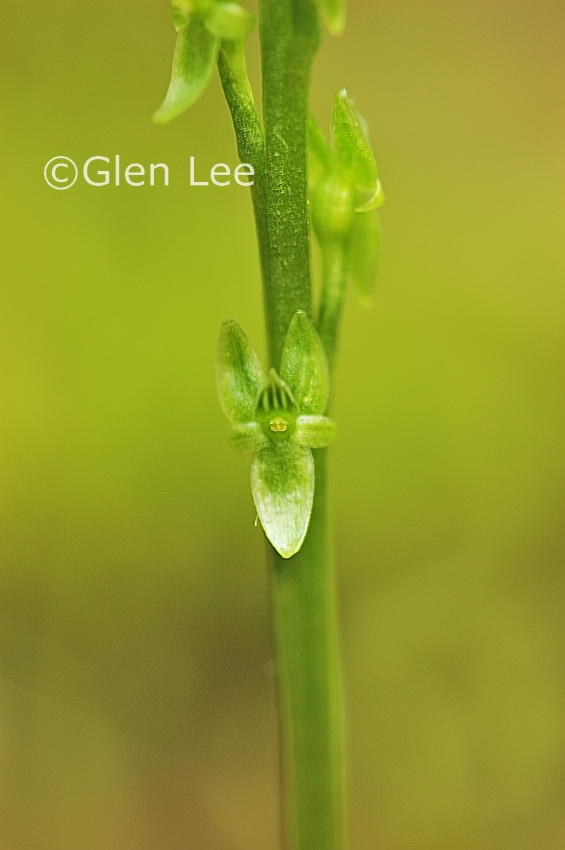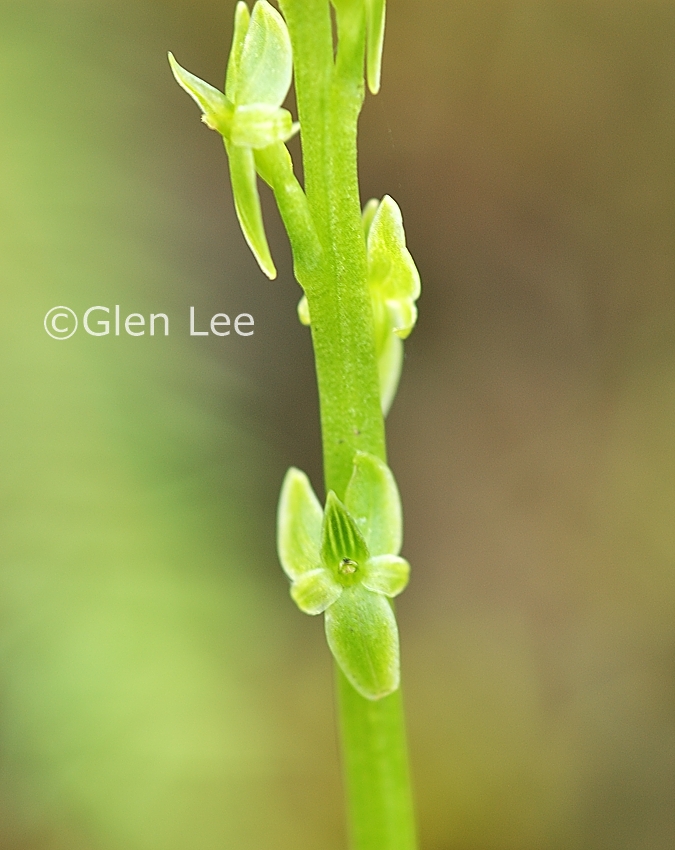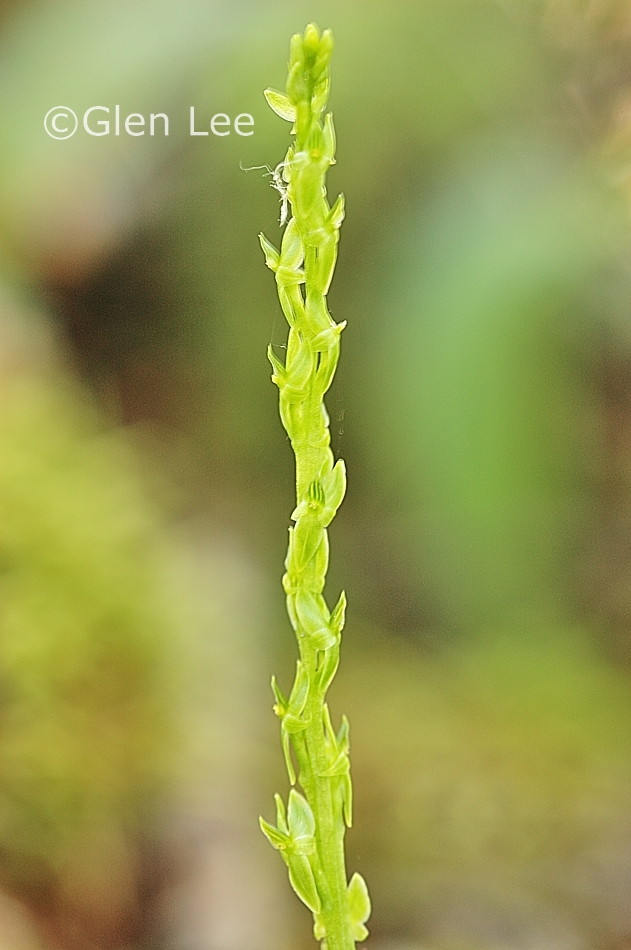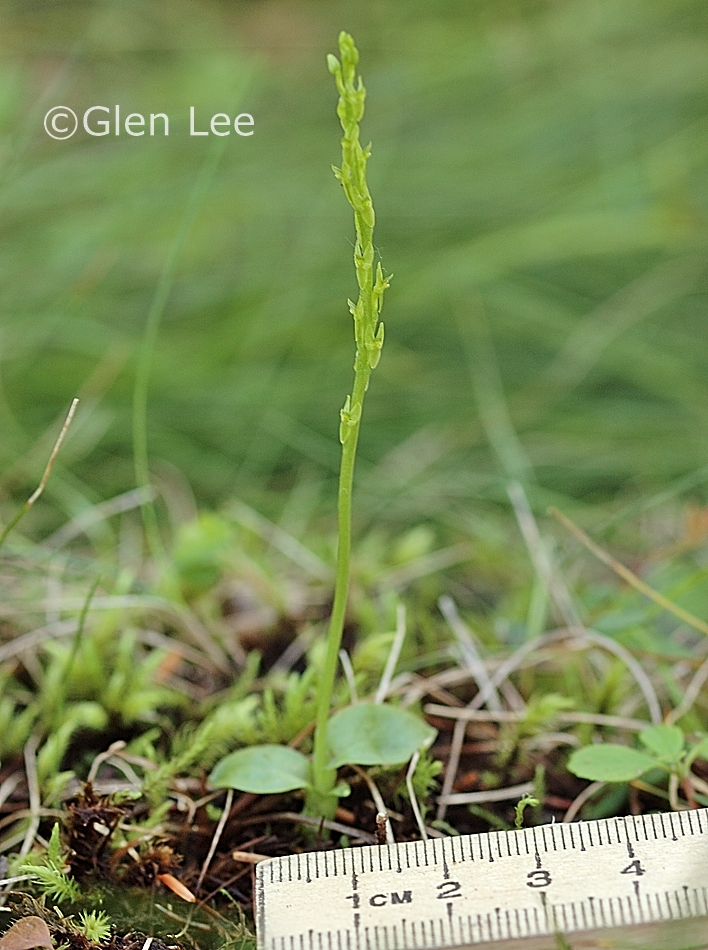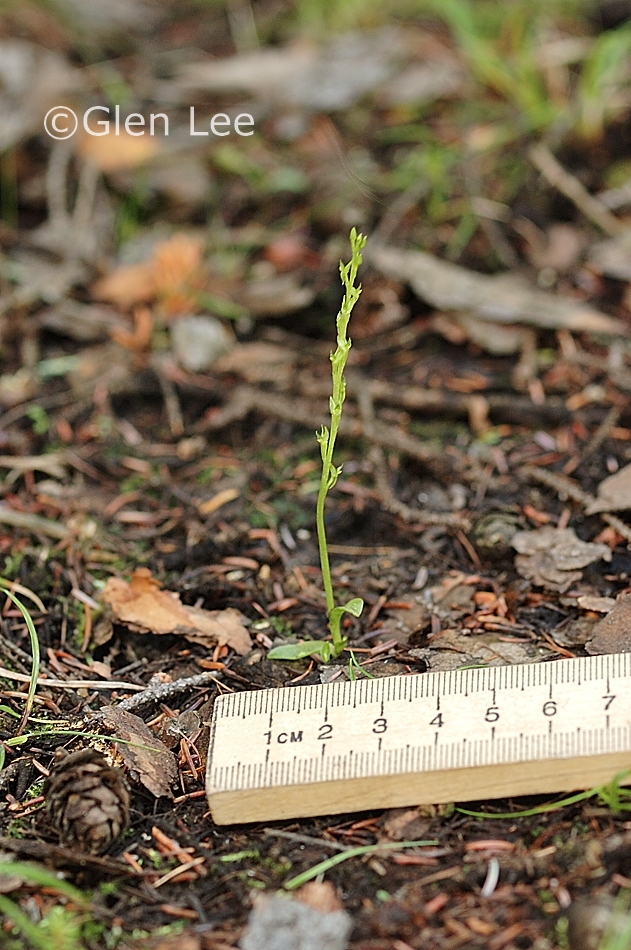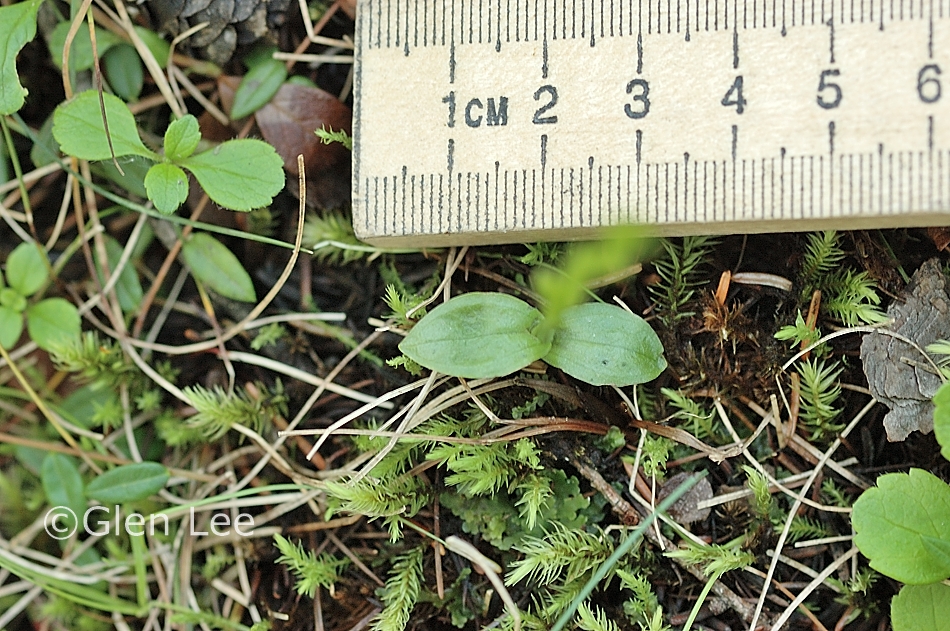 General: Tiny orchid with a very slender growth habit. Plant glabrous, stems square. These plants are very difficult to spot because of their tiny size, are about the size of a matchstick.
Flowers: Flowers grow in a narrow raceme. Flowers are yellowish-green in colour, the lip erect with green stripes. We measured a flower to 3 mm diameter.
Leaves: Leaves cauline, alternate, clasp the stem, usually two, obovate, we measured a leaf at 22 mm long and 10 mm wide.
Height: Height is listed in Budd's Flora to 15 cm, we measured plants to 13 cm tall.
Habitat: Growing on sphagnum moss in wet coniferous woods, boreal forest.
Abundance: This plant is extremely rare, ranked as an S1 (as of 2019) by the Saskatchewan Conservation Data Centre.
Origin: Native.
When and where photographed: Photos taken July 12th, wet black spruce woods, Nisbet Provincial Forest, about 350 km north of our home in Regina, SK.