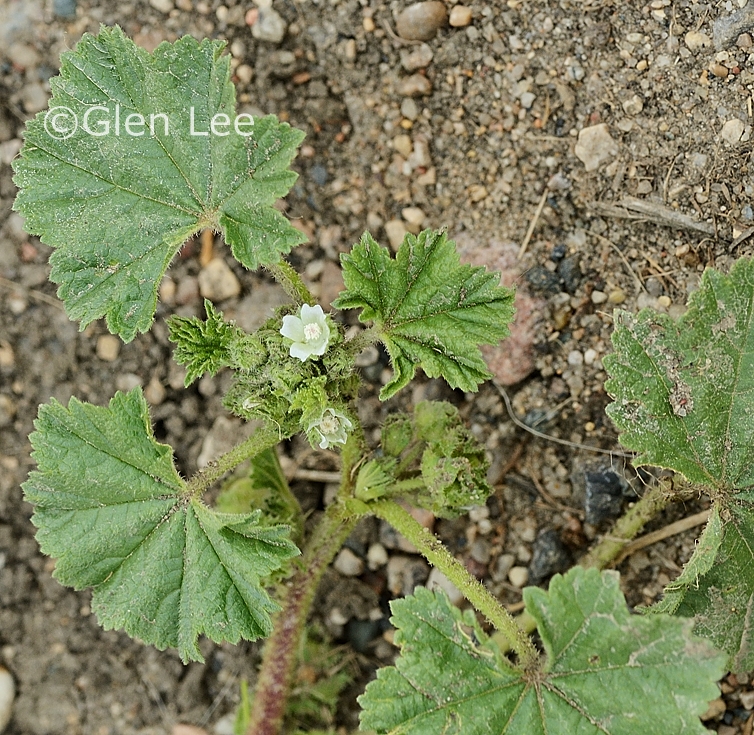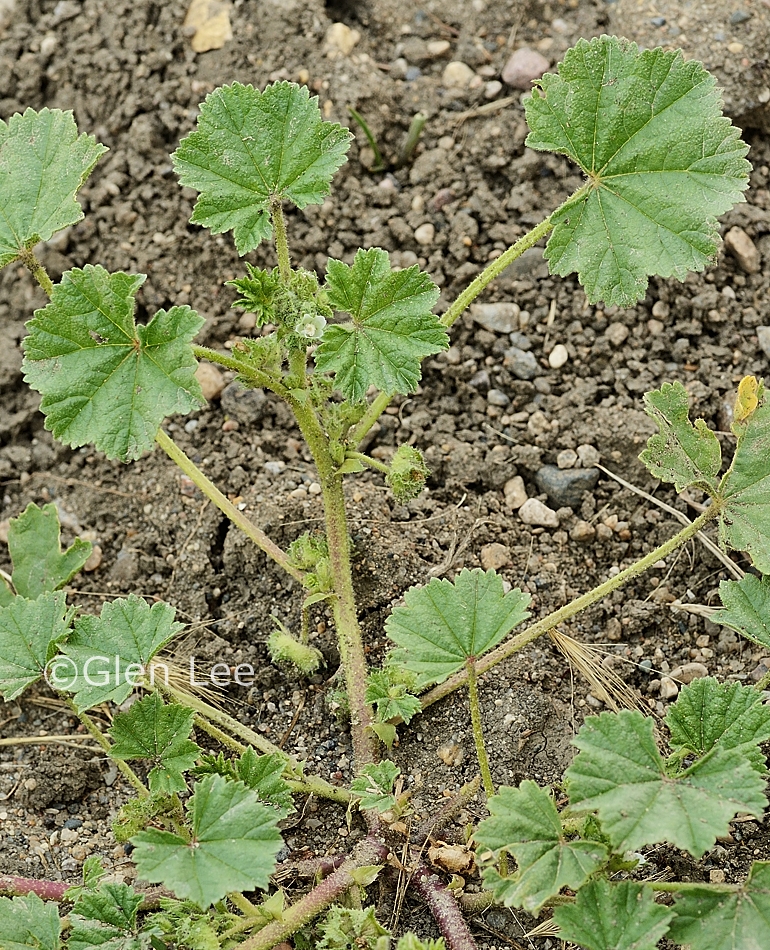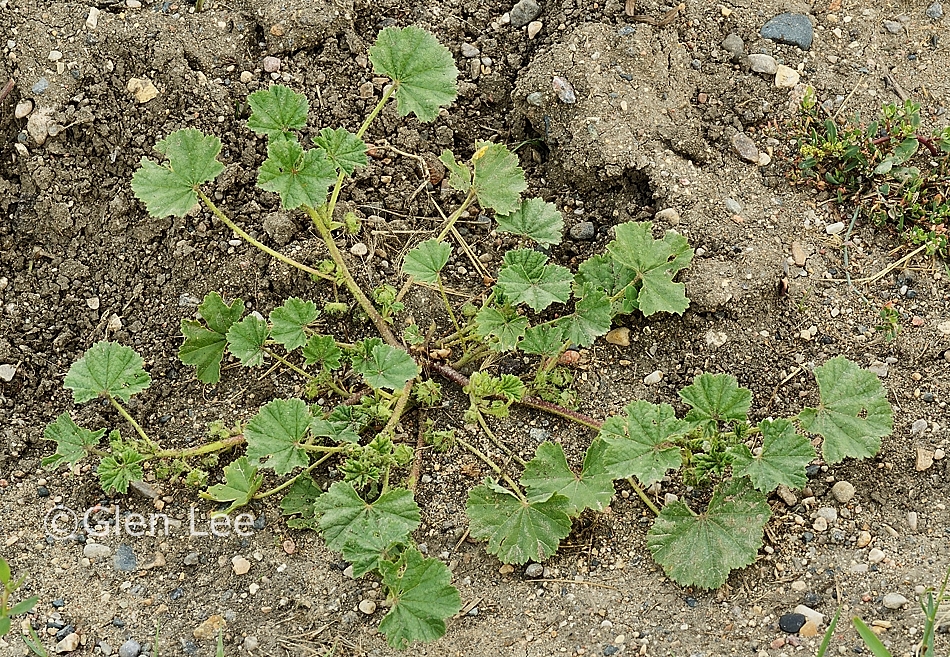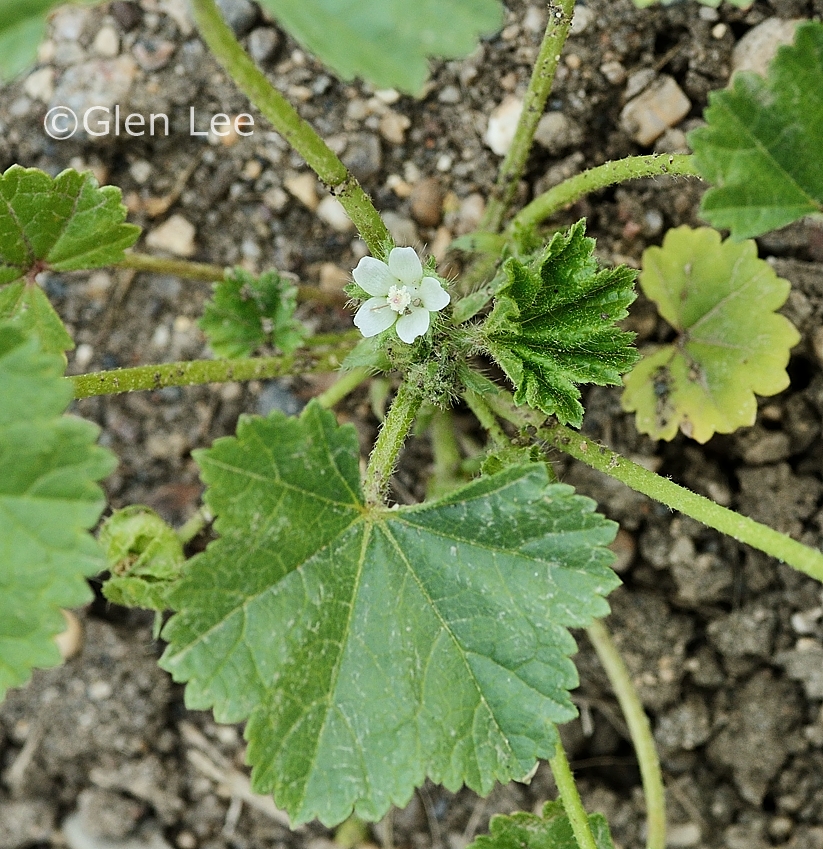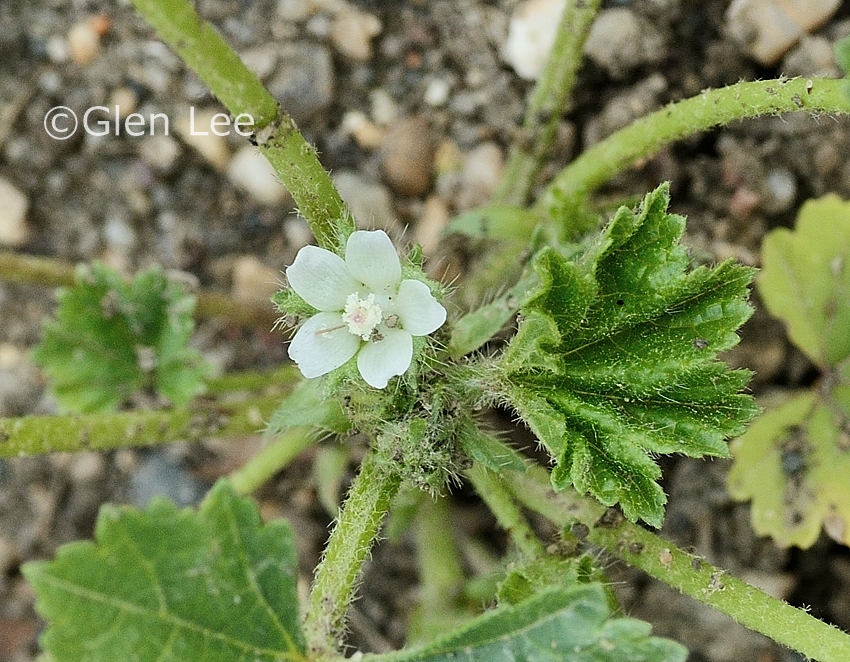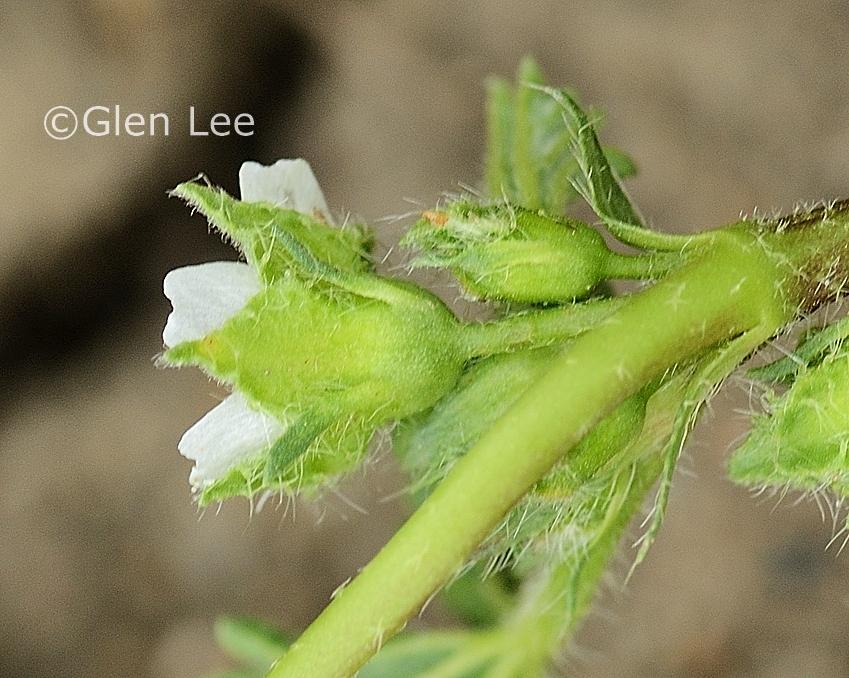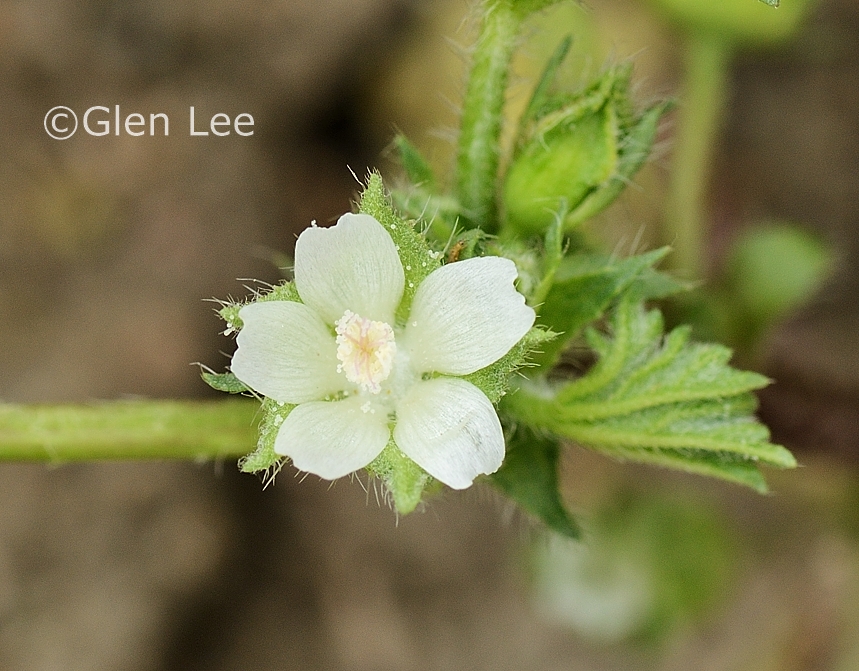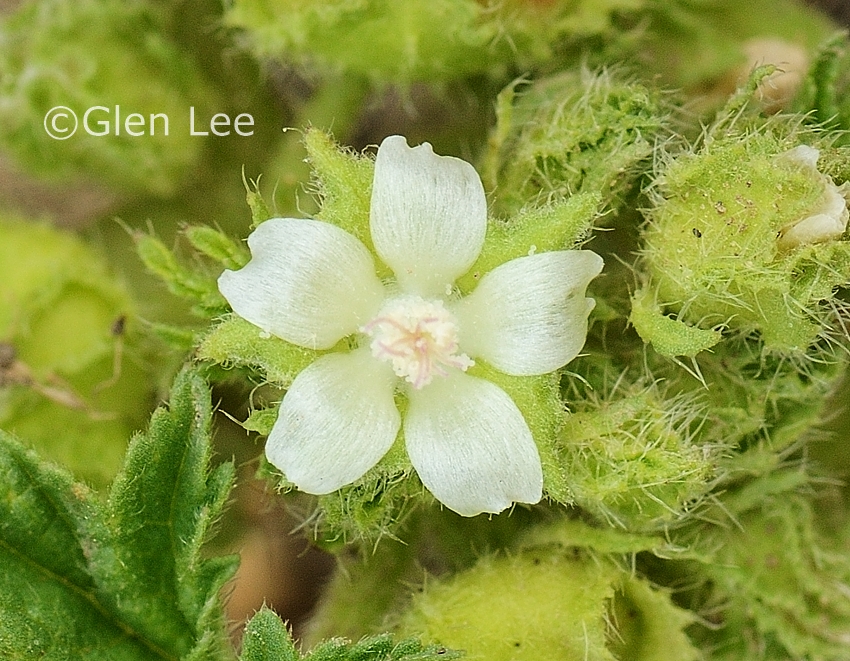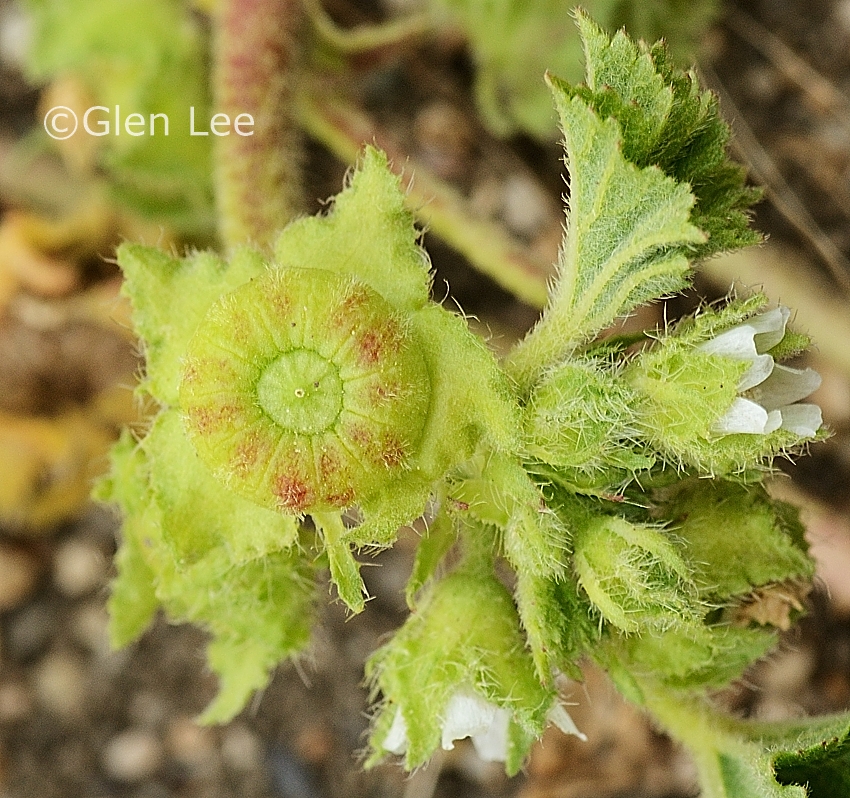 Calyx peeled back to show fruit; 11 carpels (segments) in the above fruit.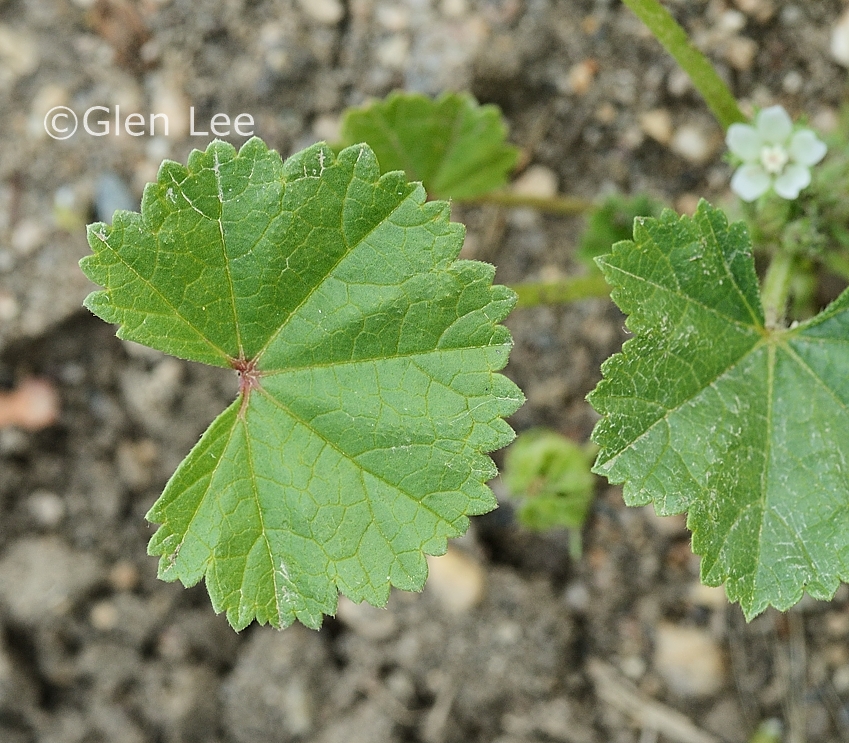 General: Weedy annuals with a prostrate to decumbent growth habit.
Flowers: Flowers white, measured to 7 mm diameter, petals 5 mm long, the calyx equal to or slightly exceeding the corolla. Petals with and without a few hairs on the lower part of their margins. Flowers in clusters in leaf axils.
Leaves: Steam leaves are alternate. Leaves reniform to round with long petioles, we measured a leaf at 31 mm wide by 16 mm long. Petioles and leaves rough to touch, leaves with starry hairs, or hairs attached in the middle especially on bottom of leaves.
Fruit: Fruit round in shape with many carpels (segments) around a central axis, we counted 10 -12 carpels in the fruit. Calyx incurved at maturity.
Height: Stem length listed in Flora of Alberta to 80 cm. We measured stems to 17 cm long.
Habitat: Cultivated ground, wasteland and roadsides.
Abundance: Common.
Origin: Introduced.
Synonym: Listed in some of the field guides we use as M. rotundifolia.
Similar species: The plants we photographed in a single weedy patch keyed out to some aspects of both M. pusilla and to M. parviflora in Budd's Flora and Flora of the Great Plains. I've listed the plant under M. pusilla because I believe it more closely resembles the descriptions of that species. The two species as described in Budd's Flora and in Flora of the Great Plains are very, very similar to each other.
When and where photographed: The above photos were taken July 6th and July 11th, waste ground, University of Regina, in our home city of Regina, Saskatchewan.