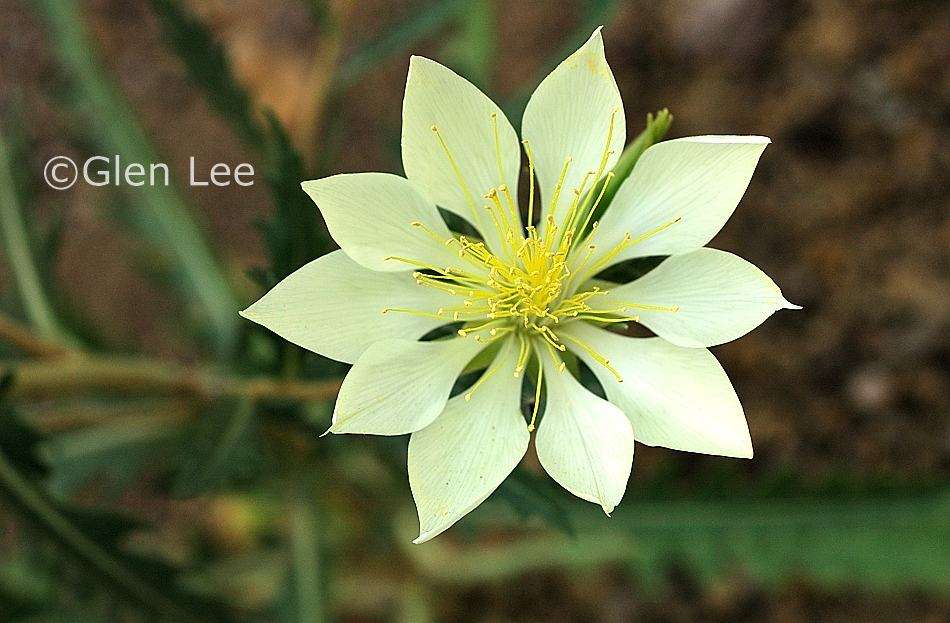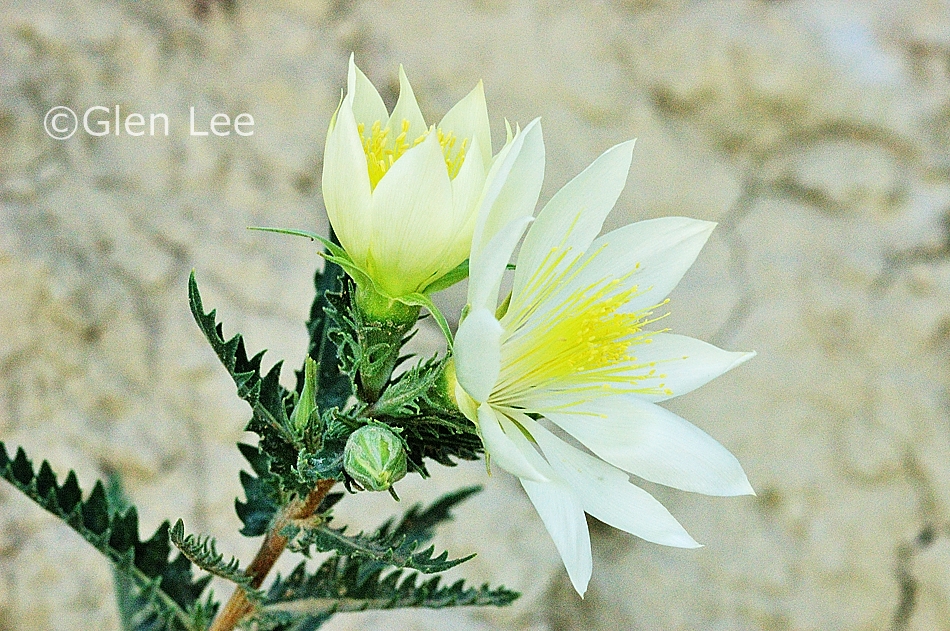 Above photo taken after 8:00 p.m.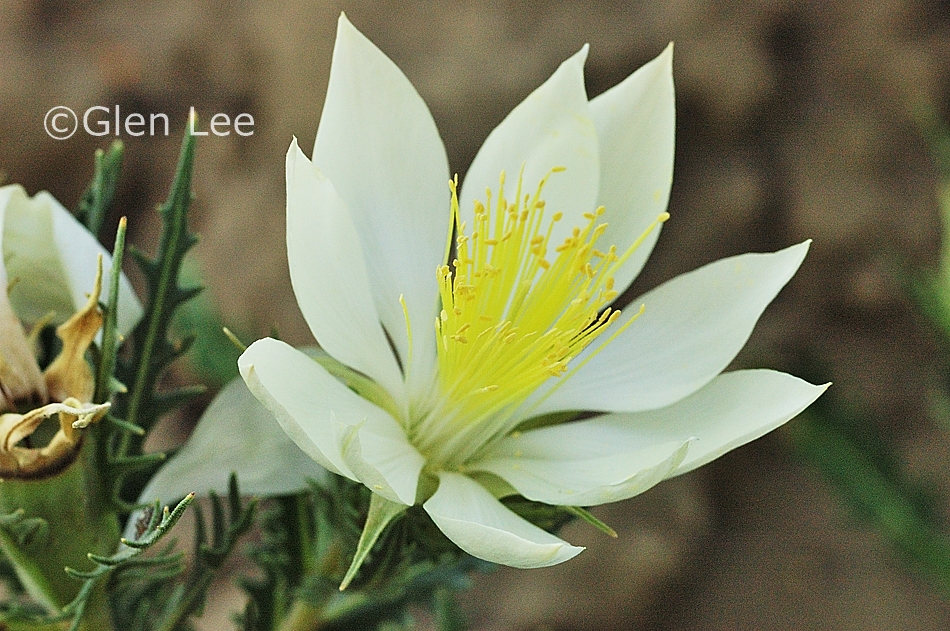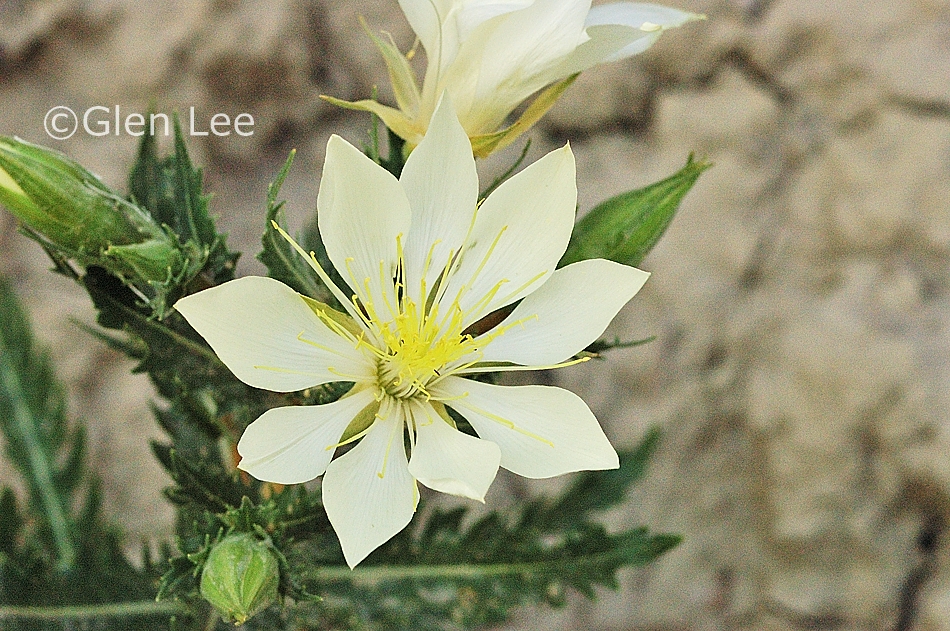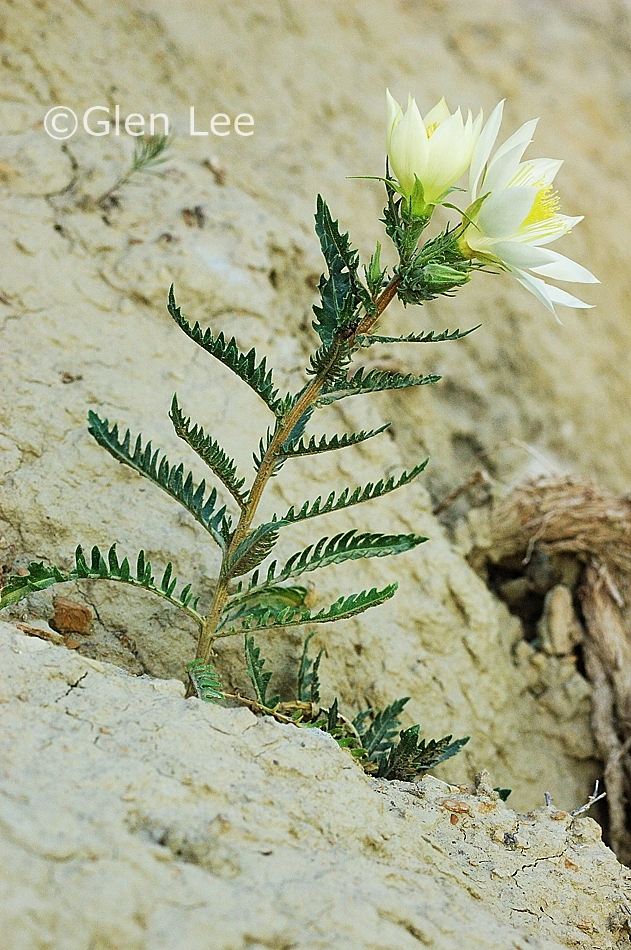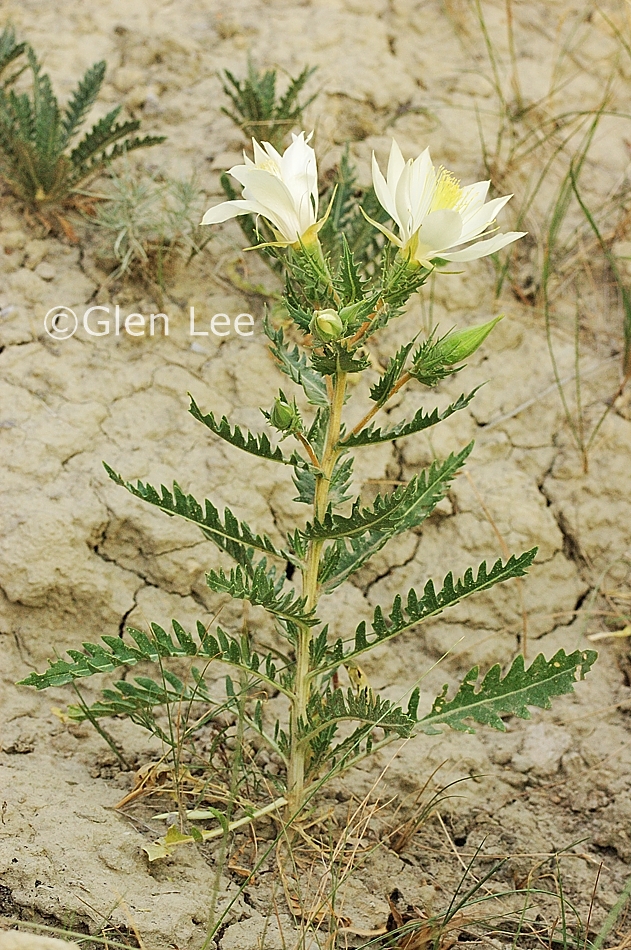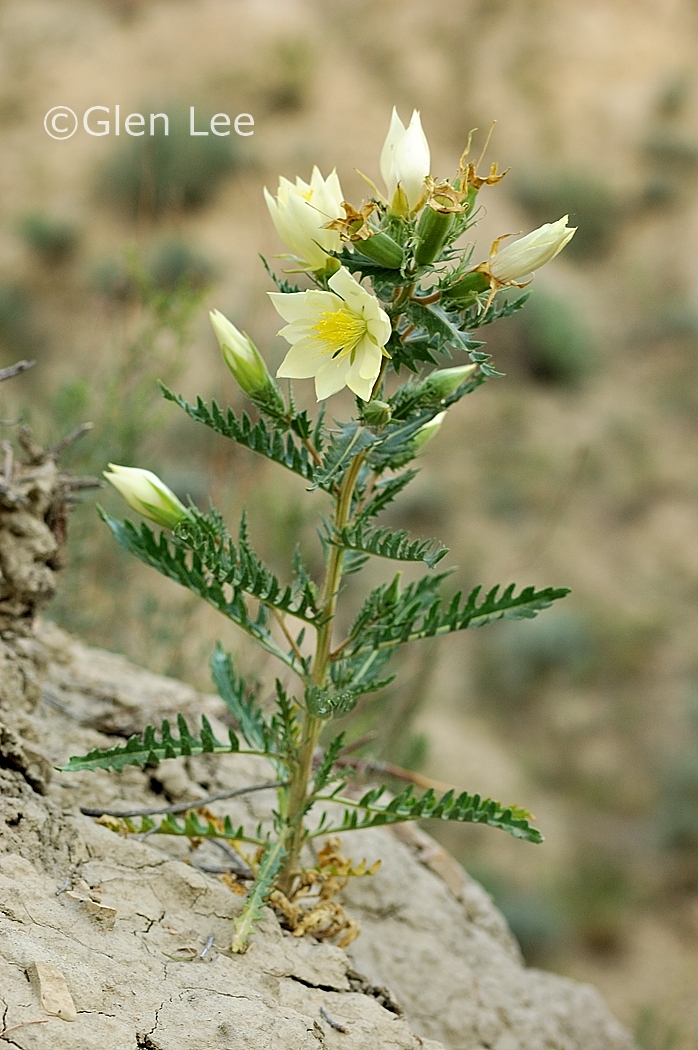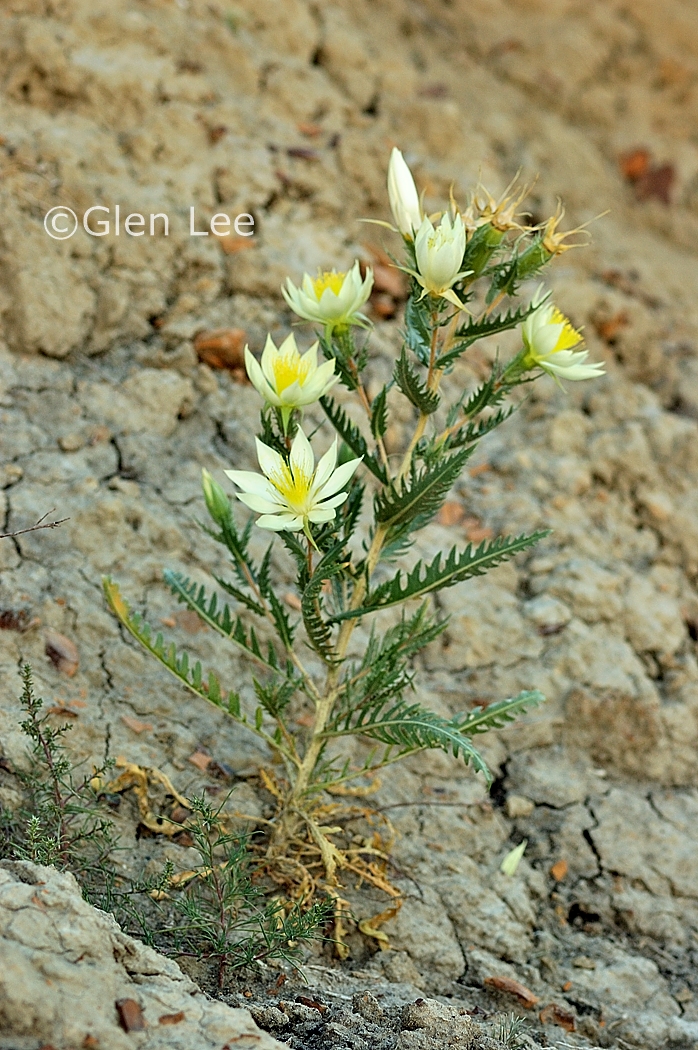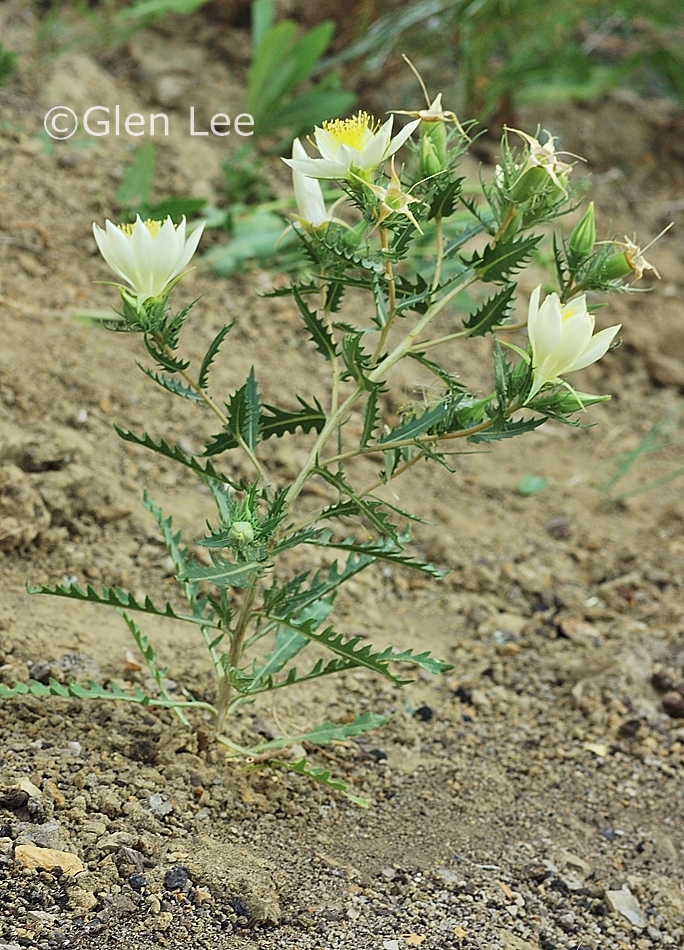 Growing on a steep cliff in above photo.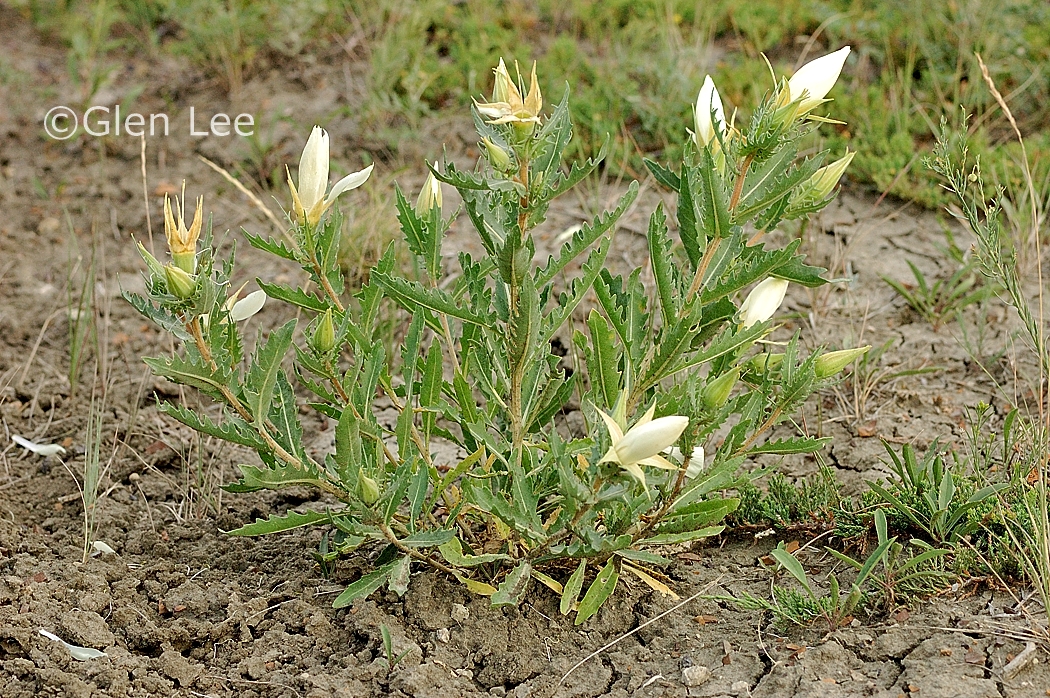 Above photo taken after 7 p.m. flowers not open.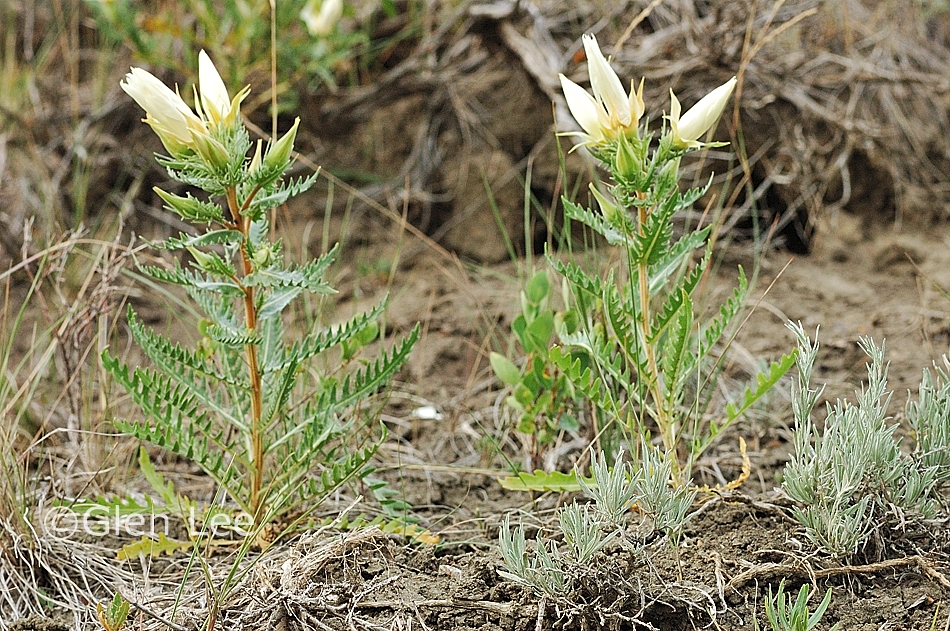 Photo taken after 7:00 p.m. flowers not open yet.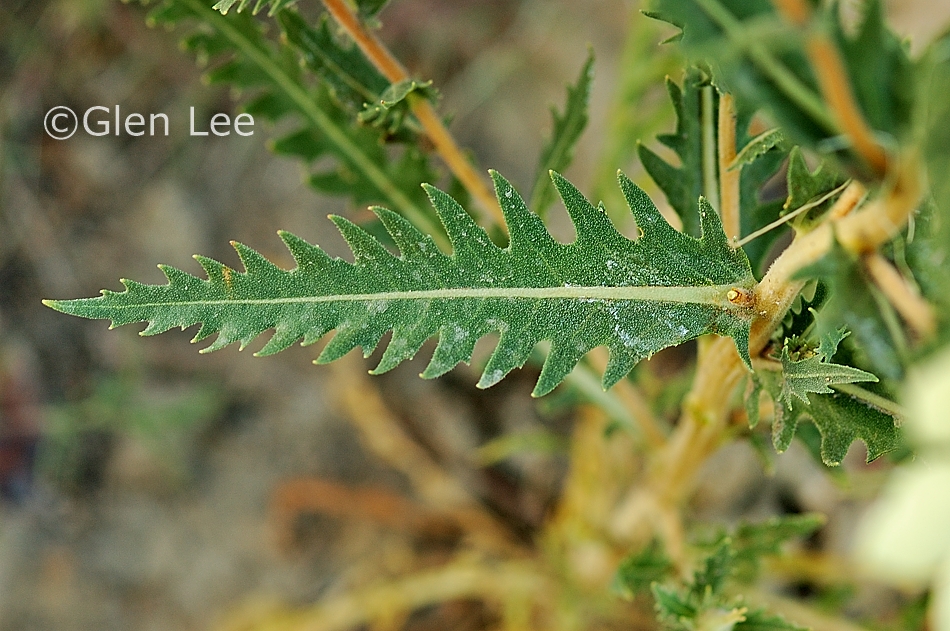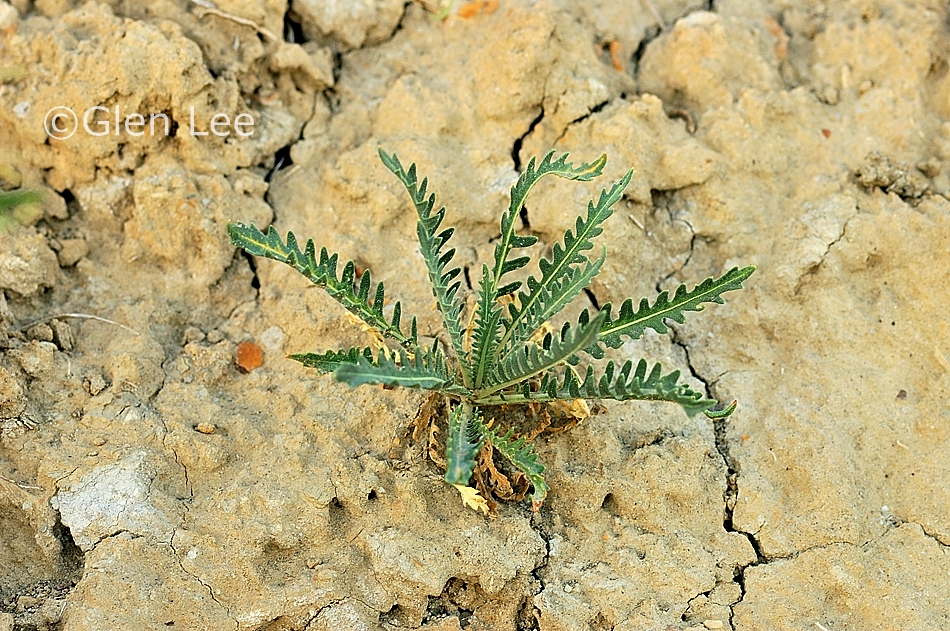 Plant in its first year shown above
General: Stout biennial plant, erect growth habit. Plants single stemmed to several stems from the crown of the plant. Stems whitish coloured.
Flowers: Very showy, large white flowers measured to 12 cm in diameter, fragrant. Flowers appear mid July, and open in the evenings, in our experience the flowers begin to open after 8:00 p.m. This makes for some frantic photo-taking from the time the flowers open until it's too dark.
Leaves: Leaves are alternate, lanceolate, deeply toothed, and rough-hairy, are rough to touch. Leaves measured to 12 cm long and 2 cm wide.
Height: Height is listed to 60 cm in Budd's Flora, the plants we observed were 30 - 40 cm tall.
Habitat: Clay hillsides along the southern edge of Saskatchewan.
Abundance: Rare, this plant is ranked as an S3 (as of 2019) by the Saskatchewan Conservation Data Centre.
Origin: Native.
When and where photographed: The above photos were taken July 24th and August 3rd, on the clay cliffs of the Frenchman River valley near Eastend, about 400 km SW of our home in Regina, SK.