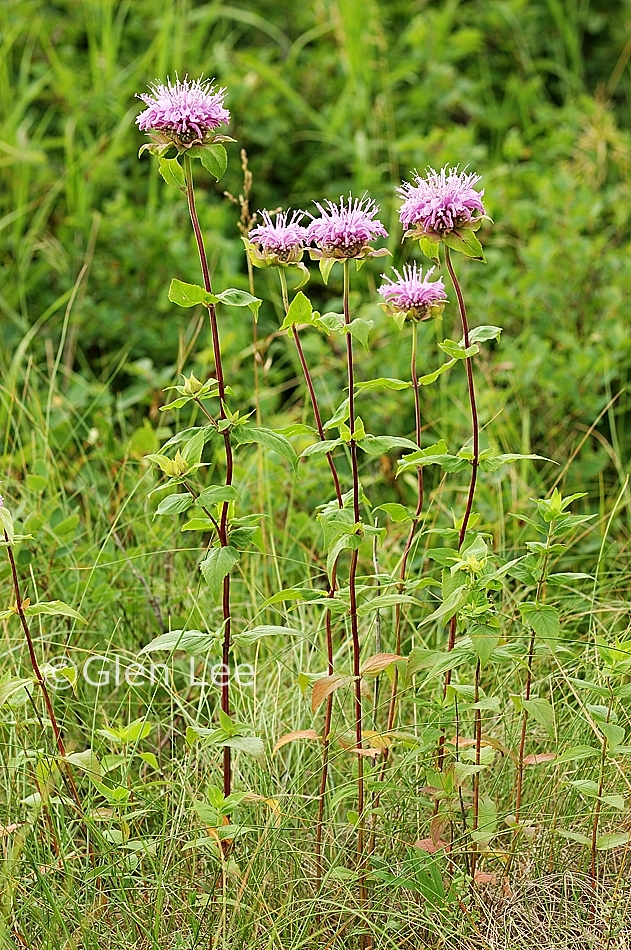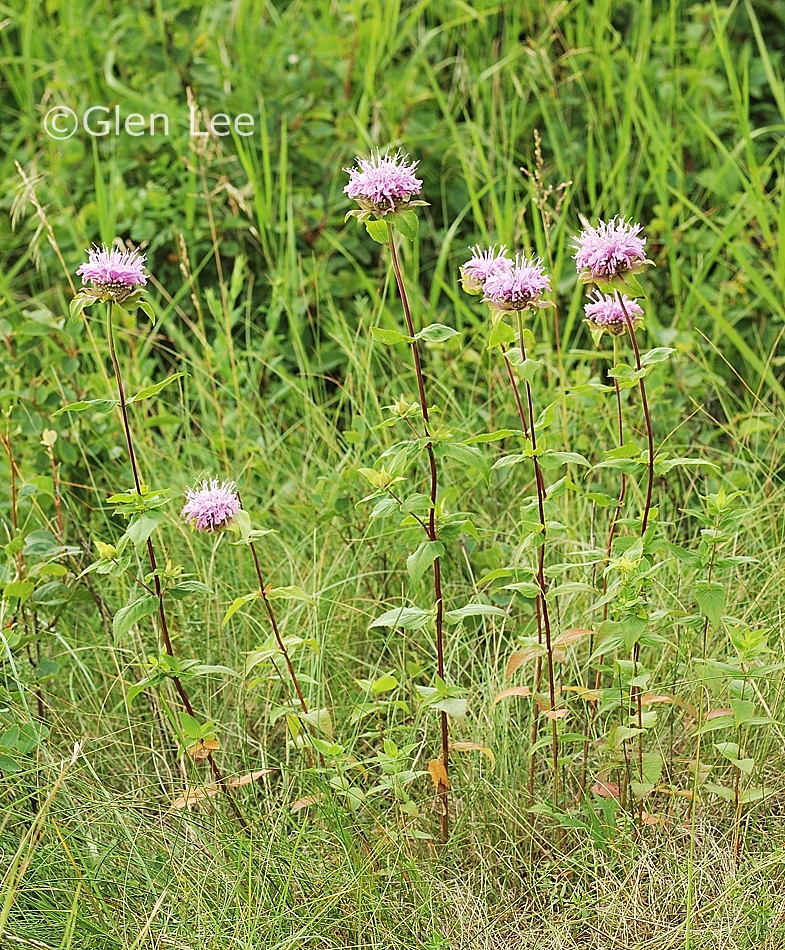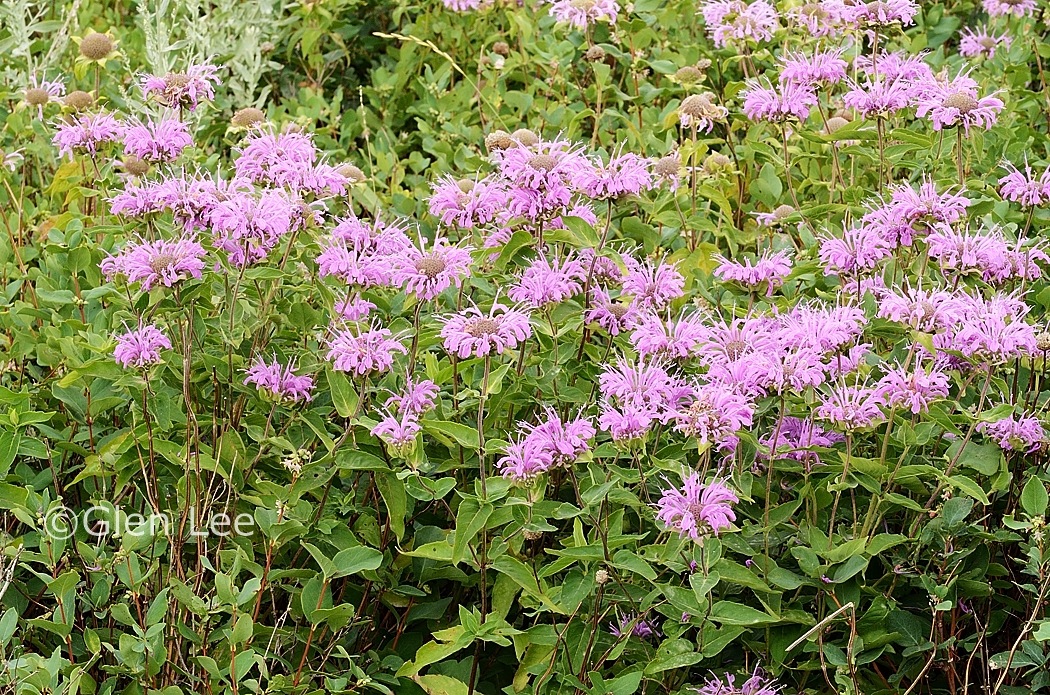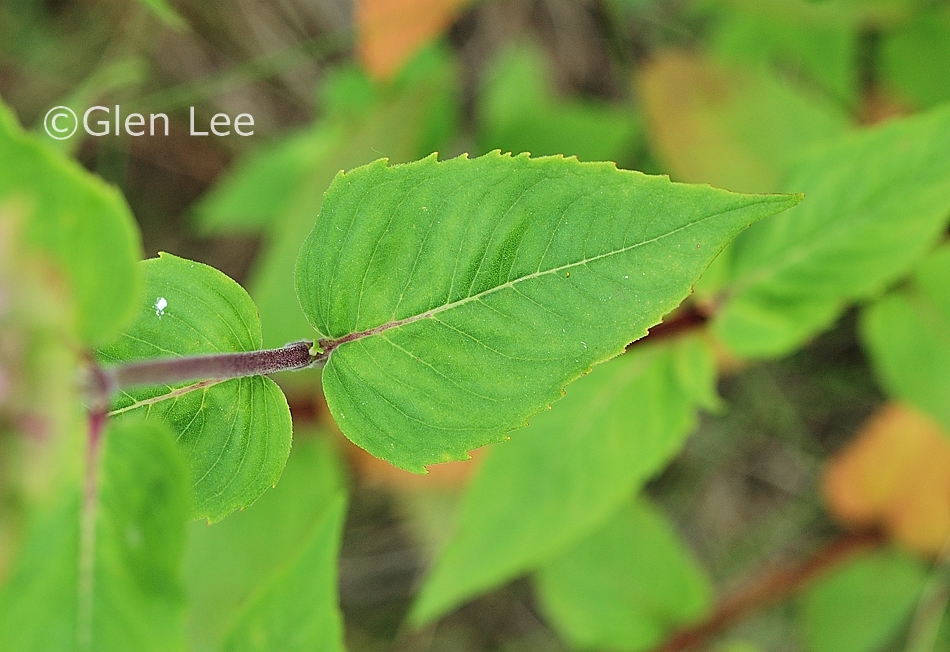 General: Erect, single-stemmed, rhizomatous plants whose foliage has a strong, pleasant aroma. Stems pubescent.
Flowers: Flowers grow in a large, globose, solitary, terminal flower head. Flowers are pink to rose in colour, we measured a flower head at 6 cm diameter.
Leaves: Leaves cauline, opposite, with short petioles, ovate-lanceolate, serrate. Top of leaves sparingly hairy, bottom of leaves pubescent.
Height: Height is listed in Budd's Flora to 100 cm tall. I measured plants to 69 cm tall.
Habitat: Open woods and hillsides.
Abundance: Common.
Origin: Native.
When and where photographed: Took these photos June 30th, hilltop overlooking the Qu'Appelle valley about 30 km north of Regina, SK, and July 26th in a moist meadow in the East Block of Grasslands National Park, about 300 km southwest of our home in Regina, SK.