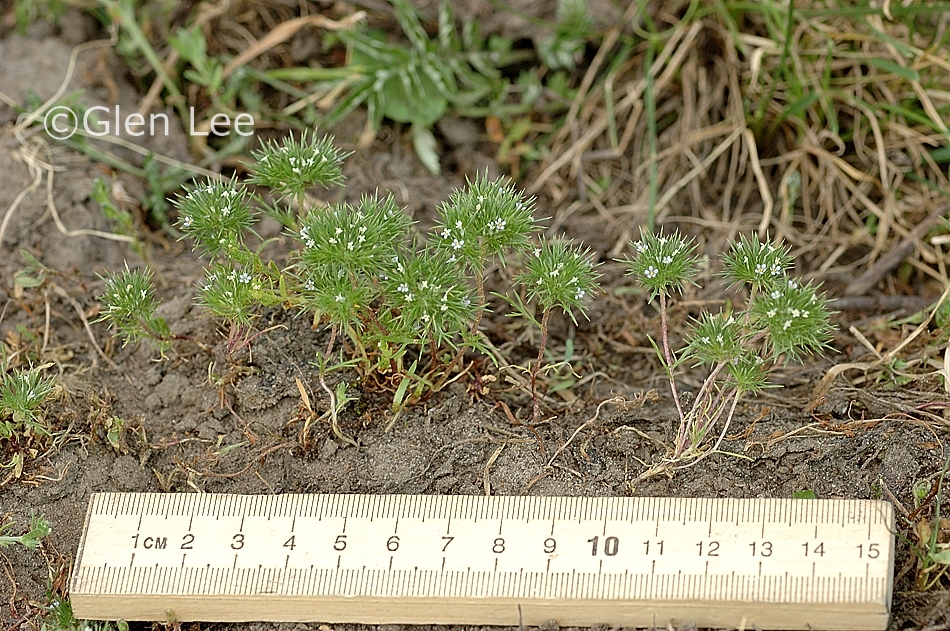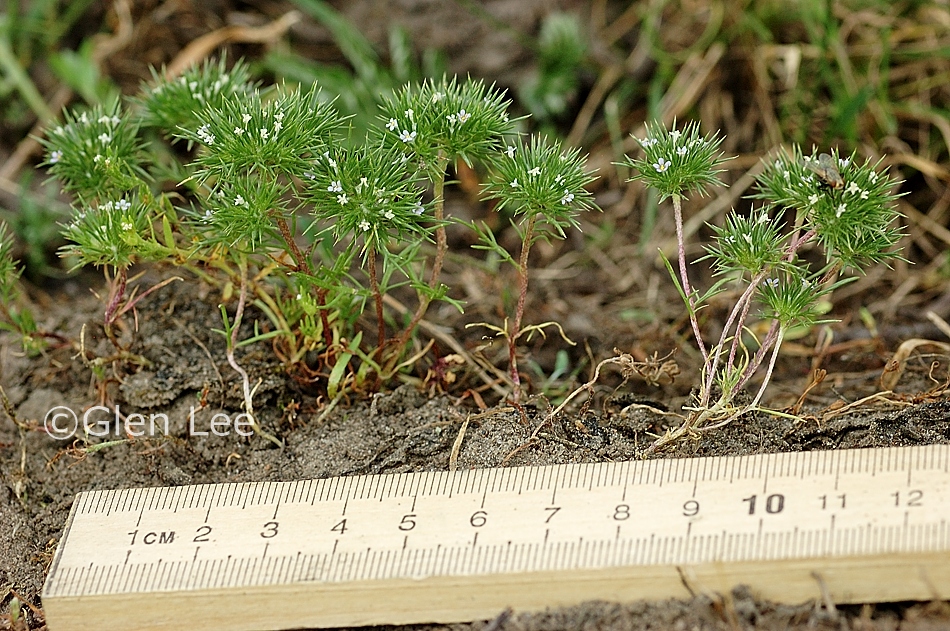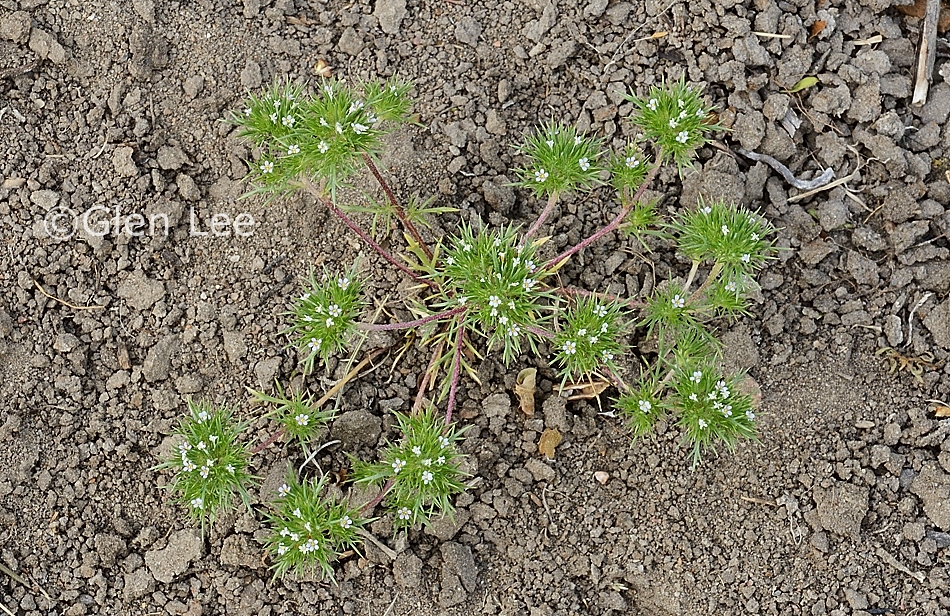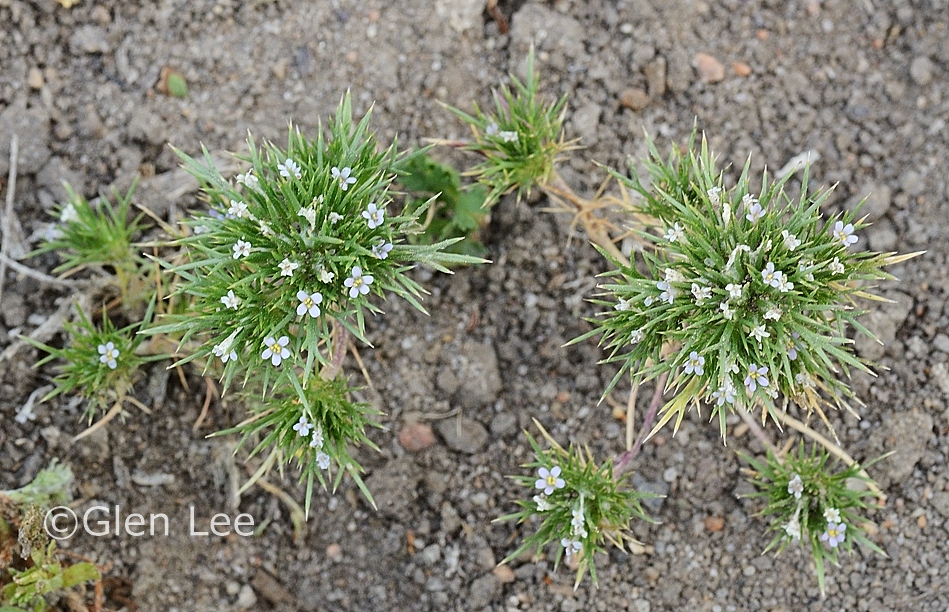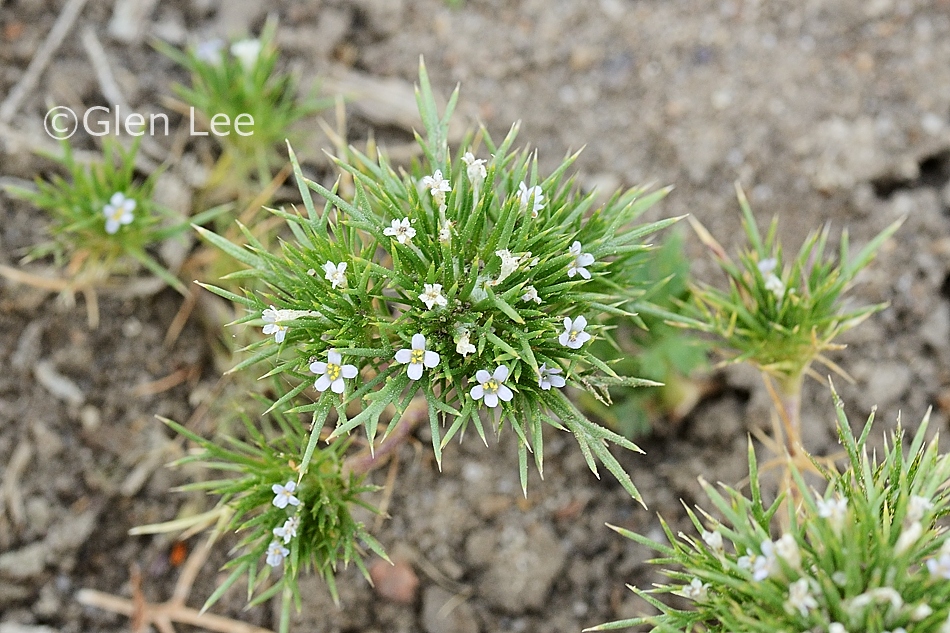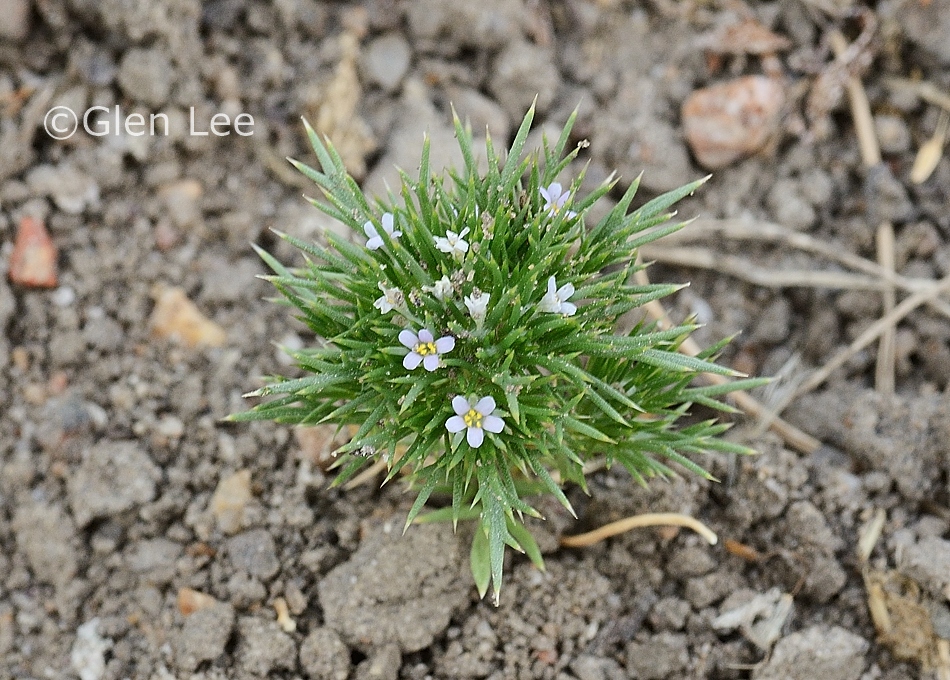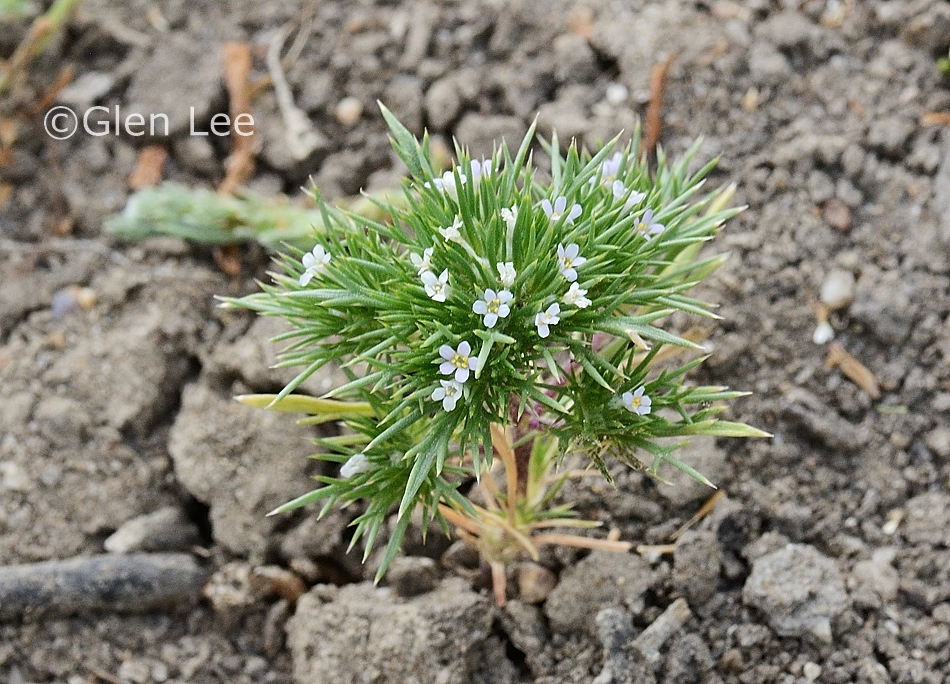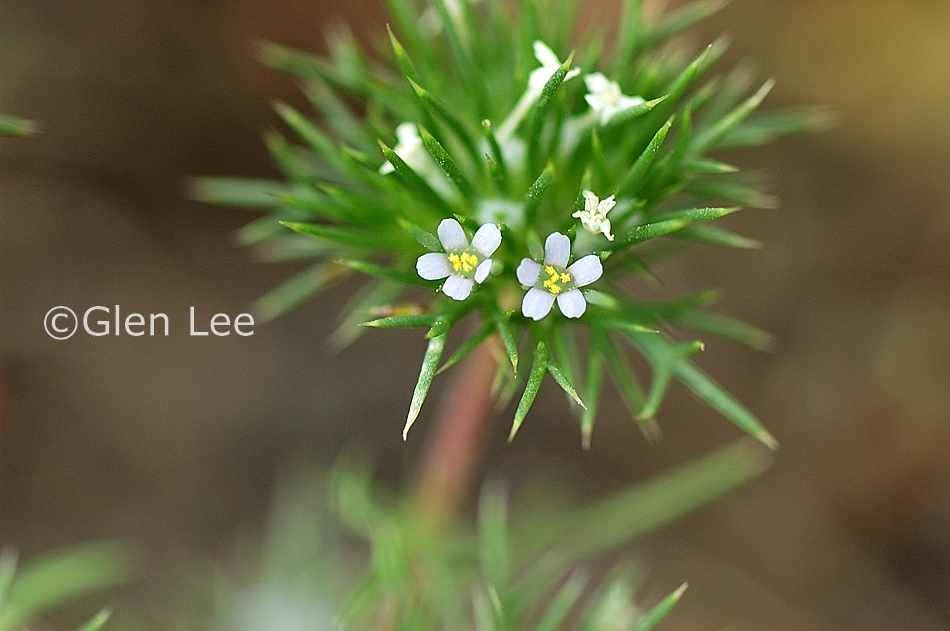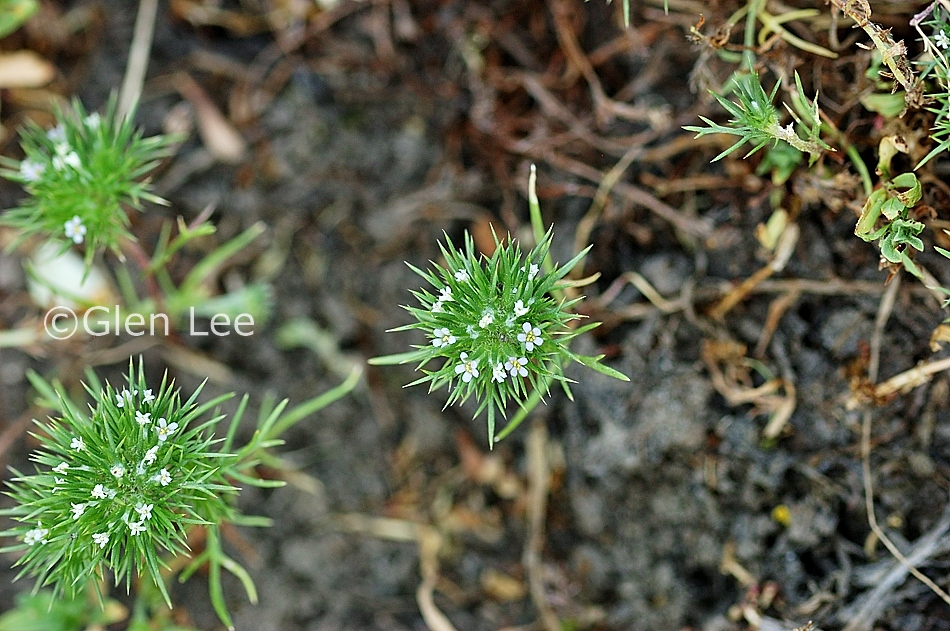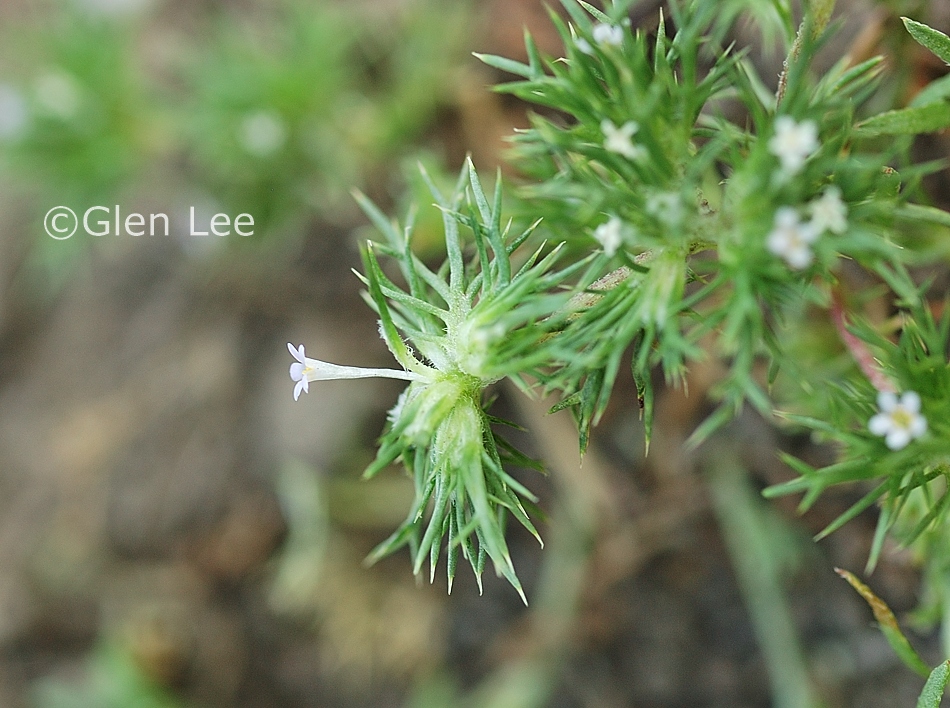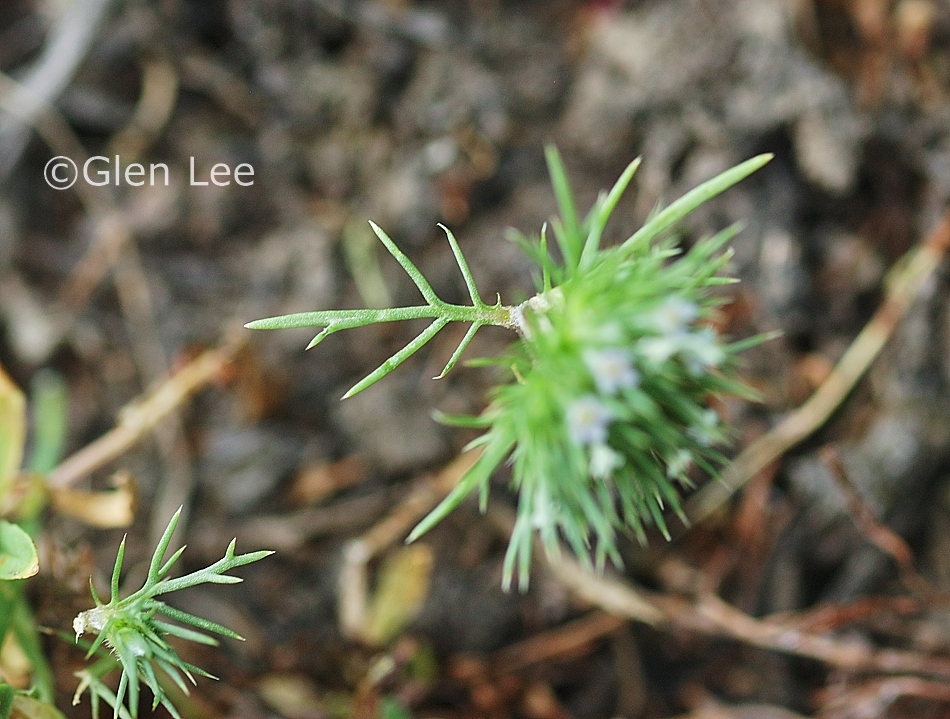 General: Low growing annual with decumbent to erect growth habit and prickly leaves. Upper stem pubescent. leaves pubescent.
Flowers: Flowers are white-mauve, funnelform, measured to 5 mm long and 3 mm diameter.
Leaves: Plants have alternate stem leaves, and a terminal, ball-shaped cluster of leaves. Leaves deeply divided into spiny segments. Lower stem leaf was measured at 13 mm long and 5 mm wide. Leaves pubescent.
Height: Height listed in Budd's Flora to 10 cm, we measured plants to 5 cm tall.
Habitat: Bottom lands and slough margins on the western prairie.
Abundance: Rare, ranked as an S3 (as of 2019) by the Saskatchewan Conservation Data Centre.
Origin: Native.
Synonym: Listed by some authorities as Navarretia saximontanta, and Navarretia minima.
When and where photographed: Photos taken July 5th and July 27th, edge of dried creek, Cypress Hills, about 425 km south west of our home in Regina, SK.