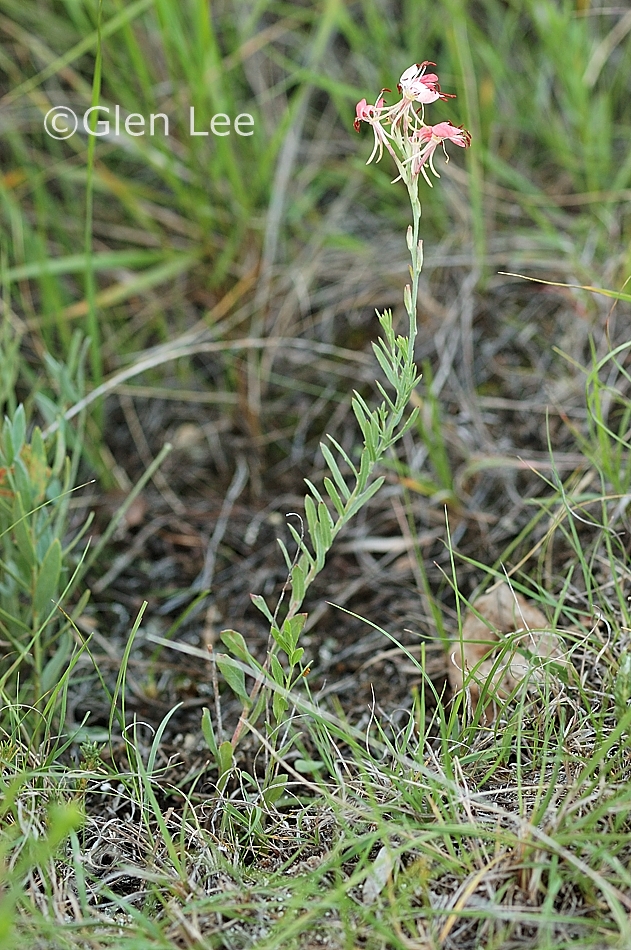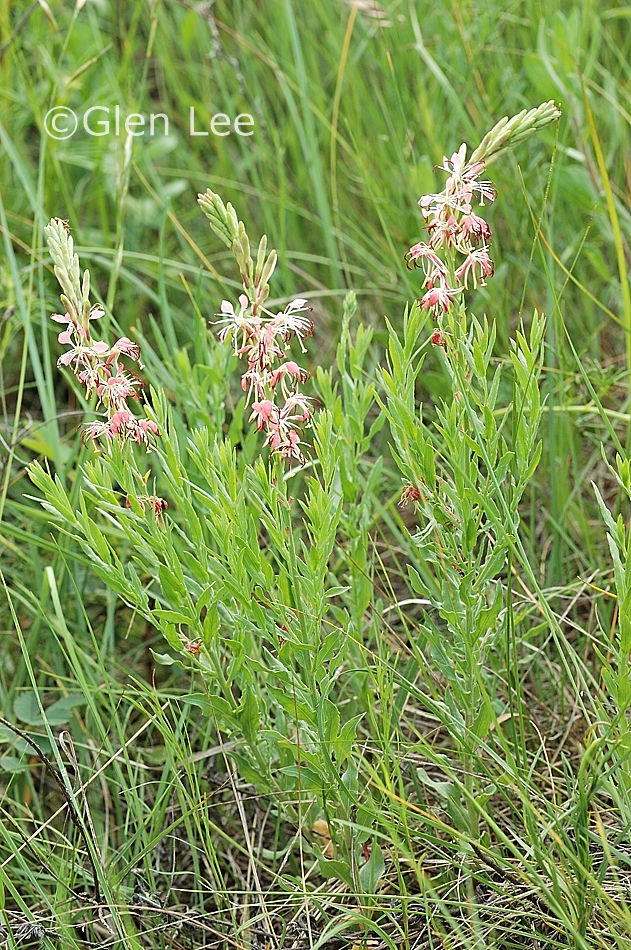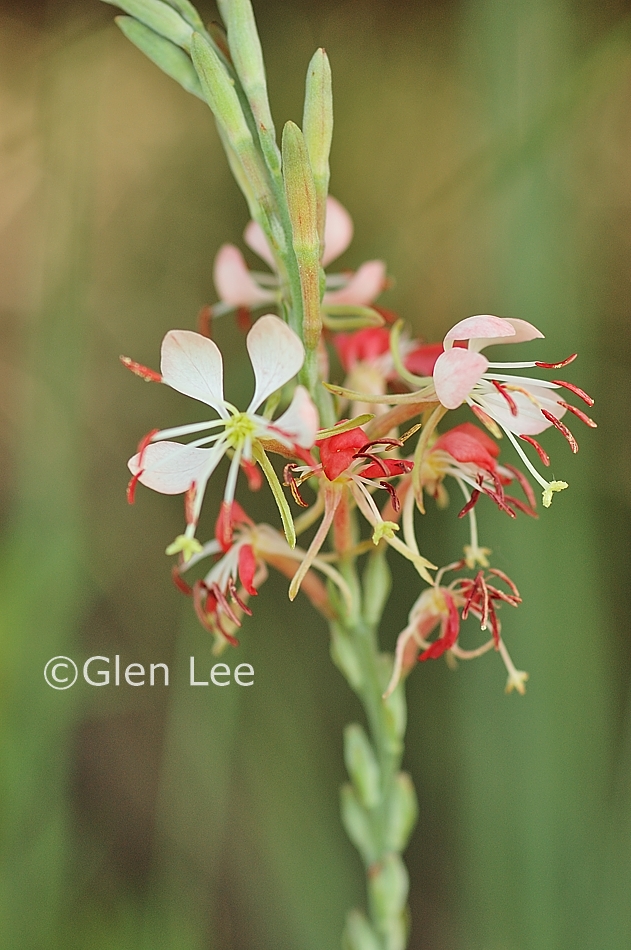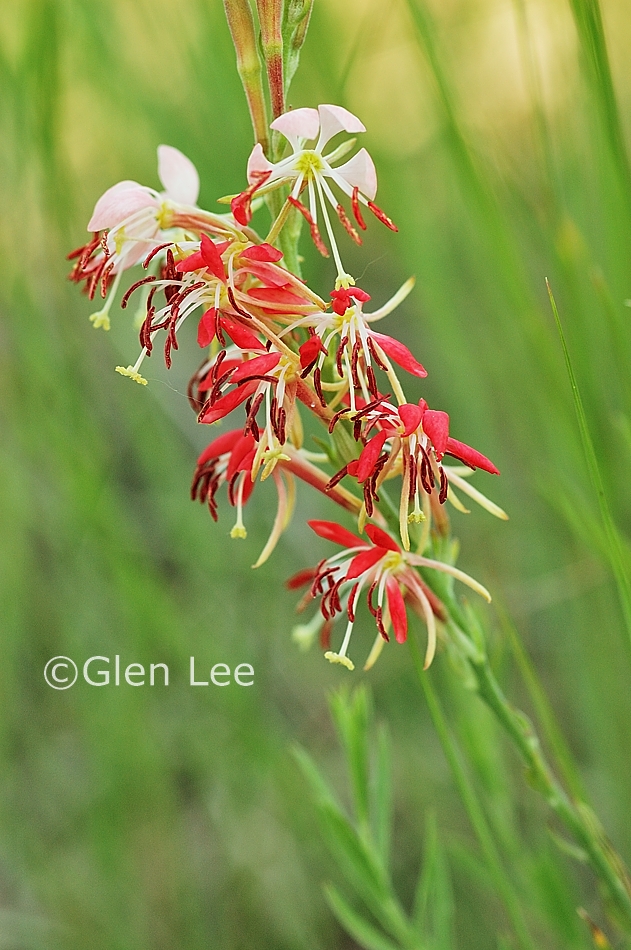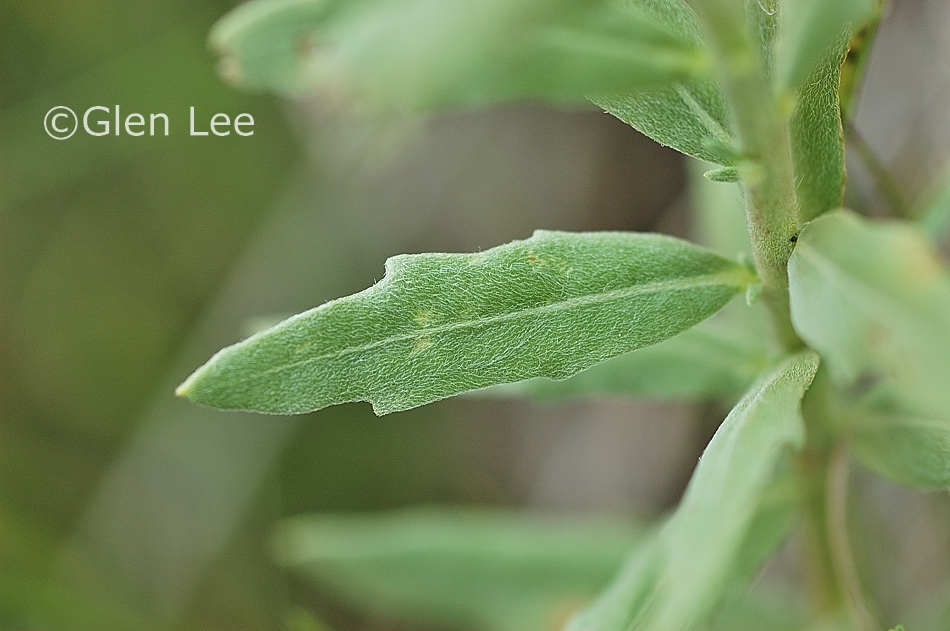 General: Leaves and stem pubescent, giving the plant's foliage a greyish green colour.
Flowers: Flowers in racemes, the flowers with 4 petals, the stamens and pistil long-protruding from the flower, and curved downwards. The flowers open whitish-pink in colour and turning orange-red with age. We measured flowers at 1 cm in diameter.
Leaves: Leaves alternate, sessile, upper stems leaves linear, lower ones oblong, some leaves with a few teeth. Leaves measured to 2 cm long and 5 mm wide.
Height: Height listed in Budd's Flora to 30 cm, I measured plants to 30 cm tall.
Habitat: Dry prairie and hillsides.
Abundance: Common.
Origin: Native.
Synonym: Listed in some of the field guides we use as Gaura coccinea.
When and where photographed: Photos taken June 24th on hillsides in the Qu'Appelle Valley, 30 km north of our home in Regina, SK.