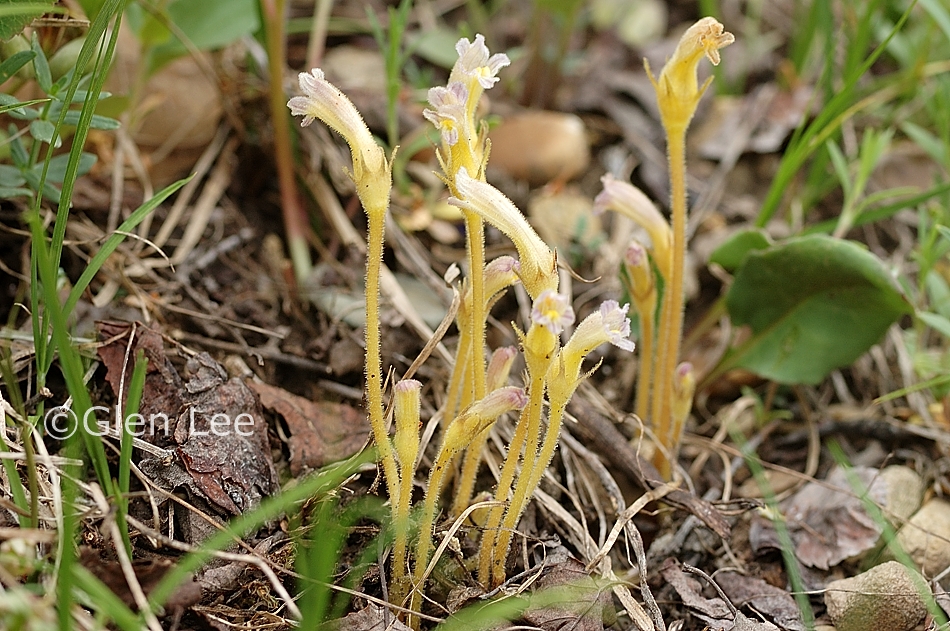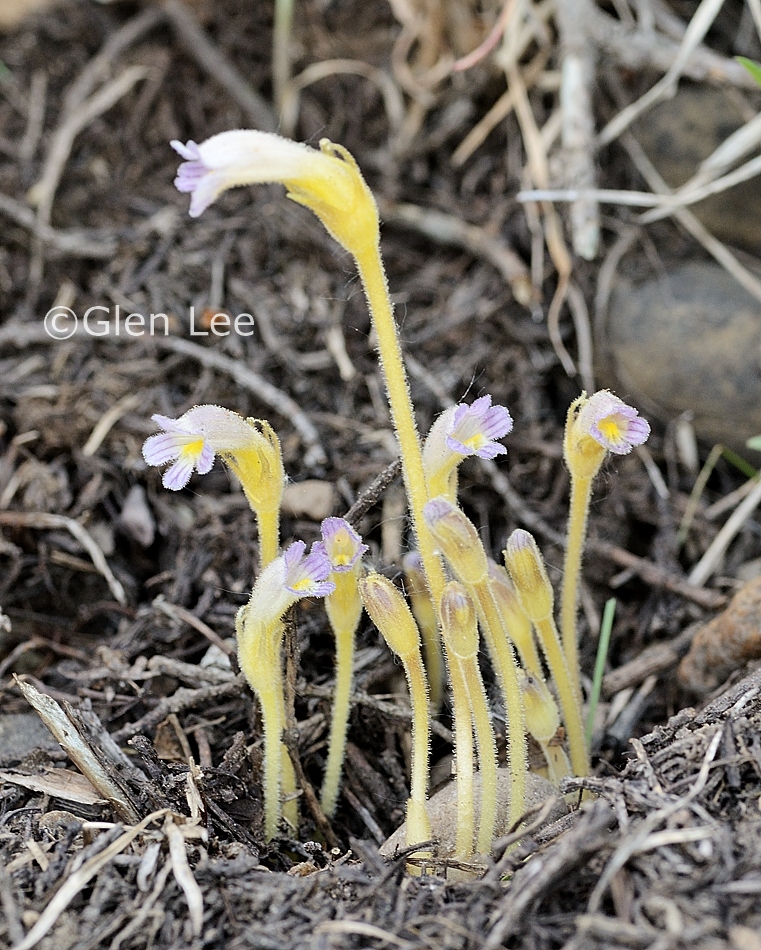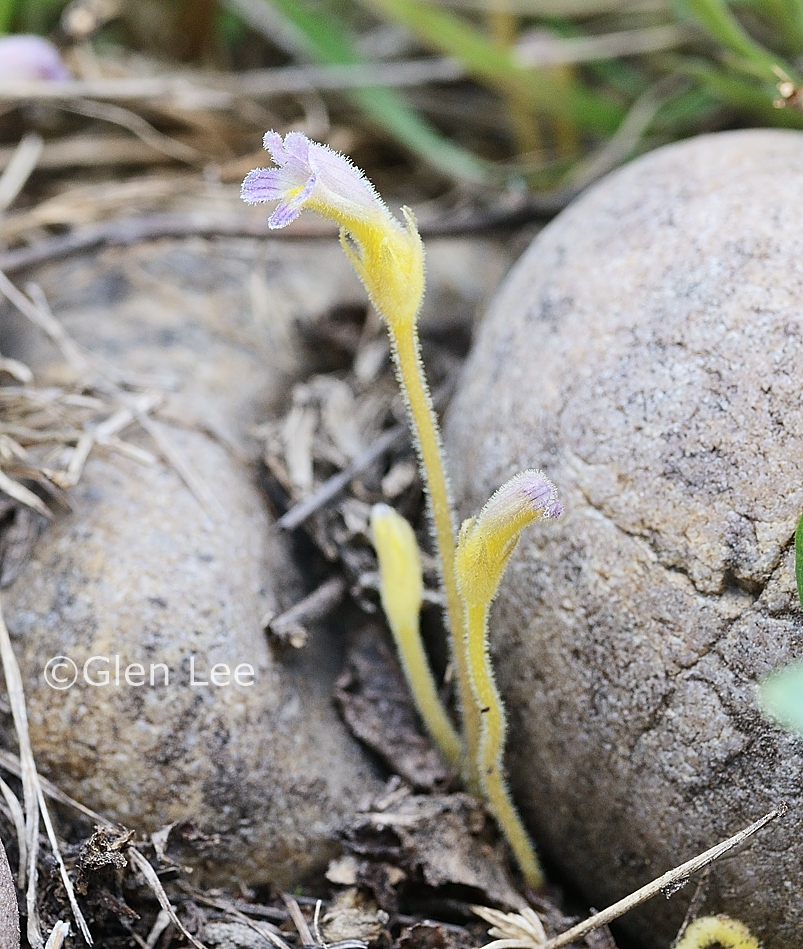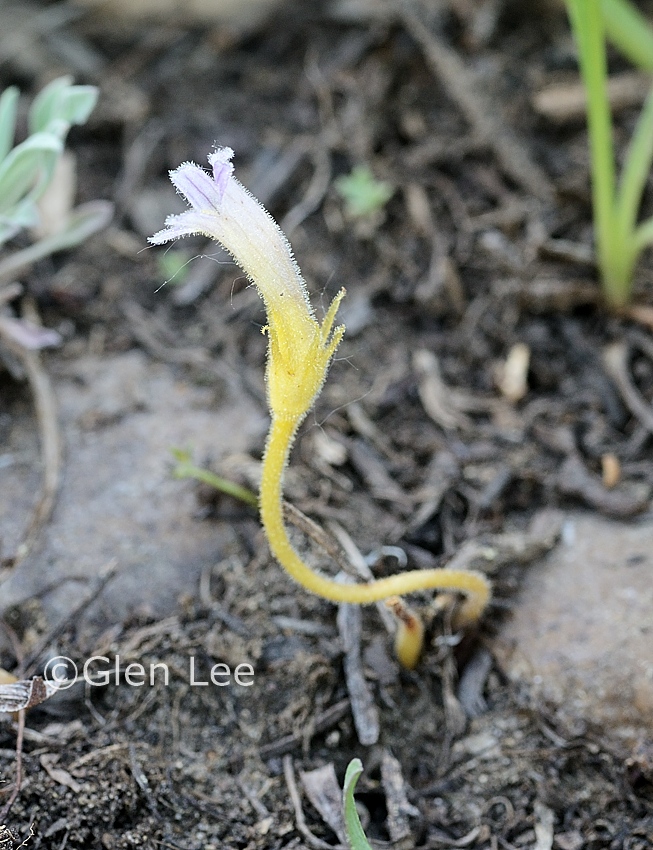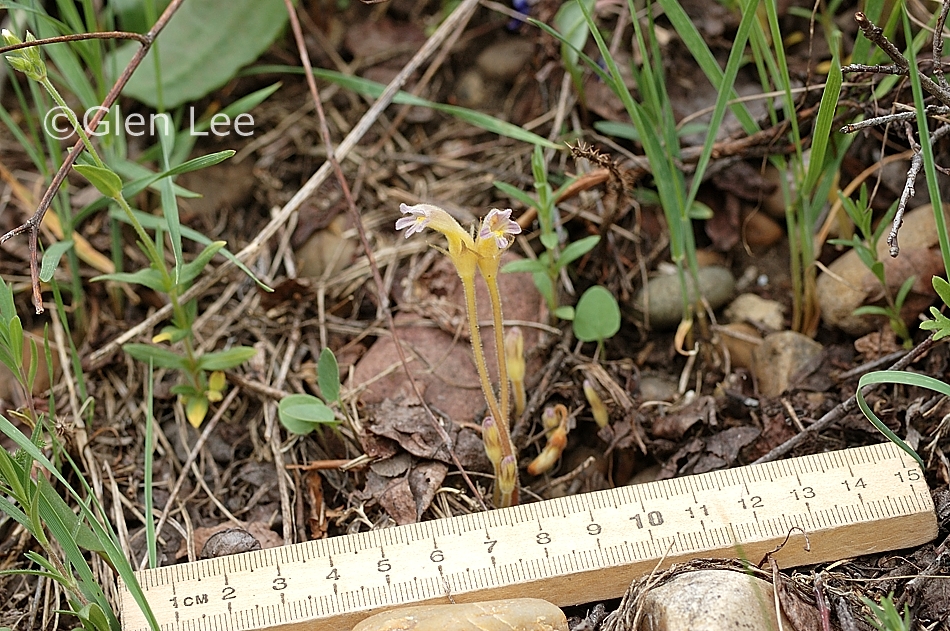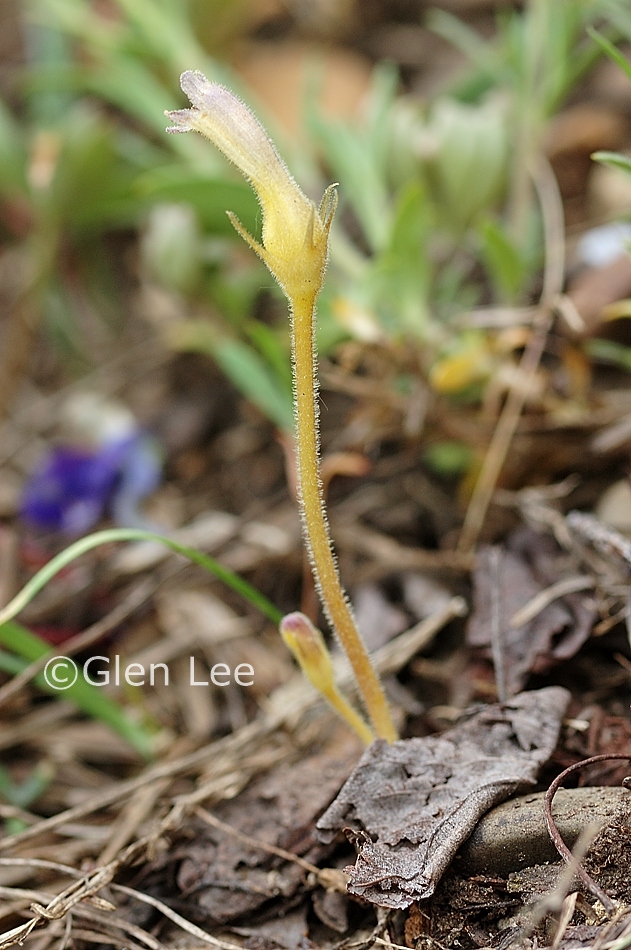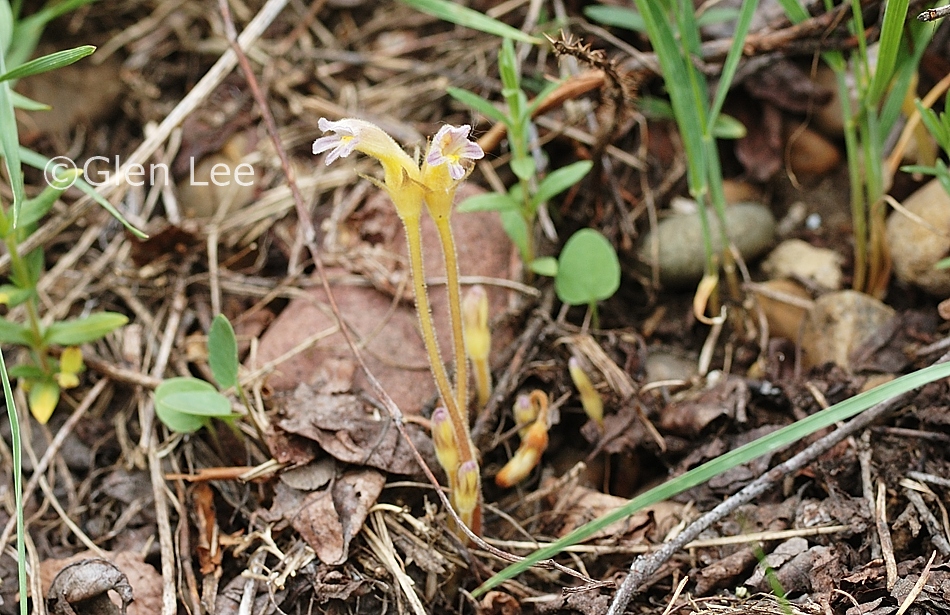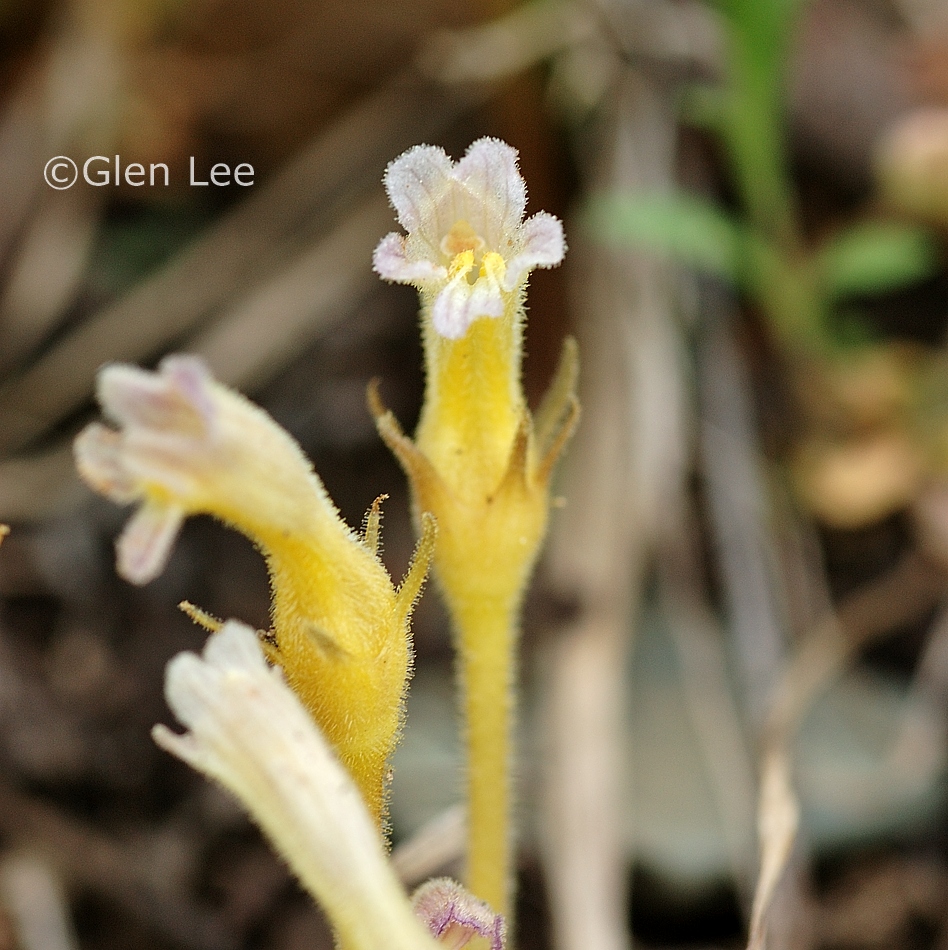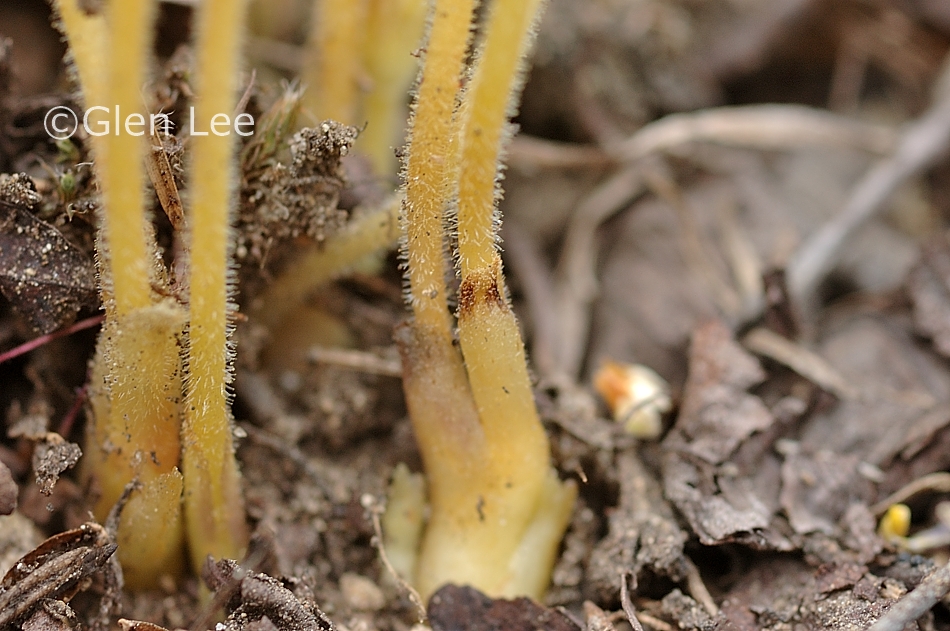 General: Slender parasitic plant with 1 or 2 branches from the caudex, each branch bearing a single flower on a long pedicel. Stems glandular pubescent.
Flowers: Flowers are light violet to white in colour, we measured flowers to 15 mm long and 7 mm diameter.
Leaves: Small scale-like leaves at bottom of the stem.
Height: Height is listed in Budd's Flora to 20 cm, we measured plants to 8 cm tall.
Habitat: Moist woods and wooded slopes.
Abundance: Extremely rare, ranked as an S1 (as of 2021) by the Saskatchewan Conservation Data Centre.
Origin: Native.
Similar species: There are 4 species of Orobanche native to Saskatchewan. This species is identified by each of its stems bearing a single flower.
When and where photographed: The above photos were taken May 17th, rocky slope, Cypress Hills, and twice on May 20th, wooded slope, Cypress Hills, 450 km southwest of our home in Regina, SK.