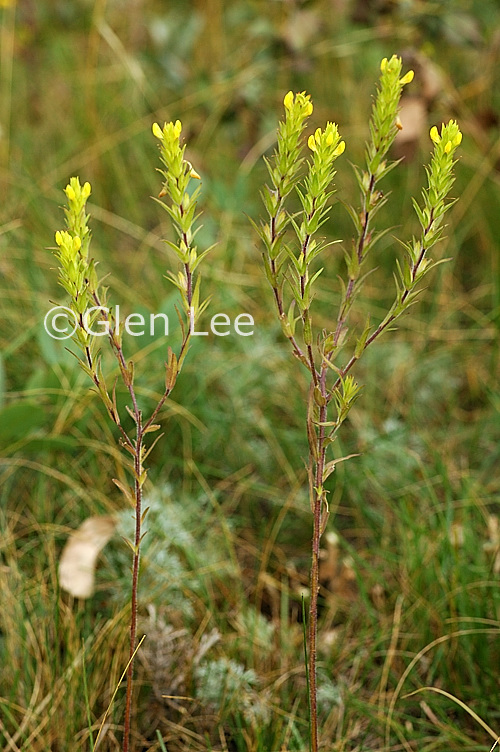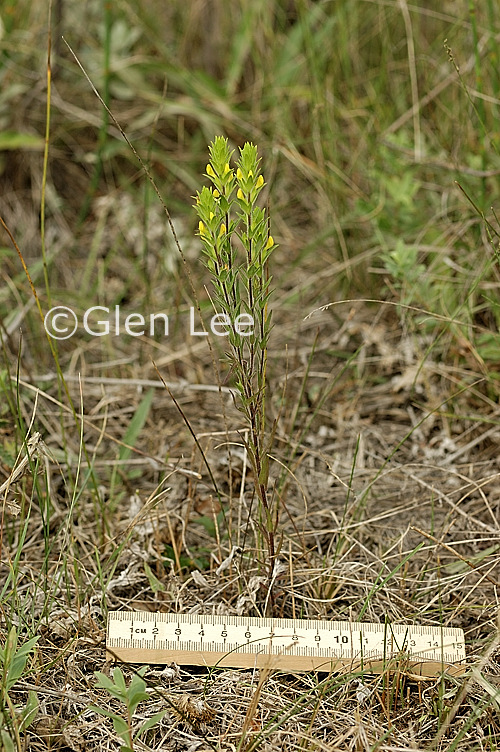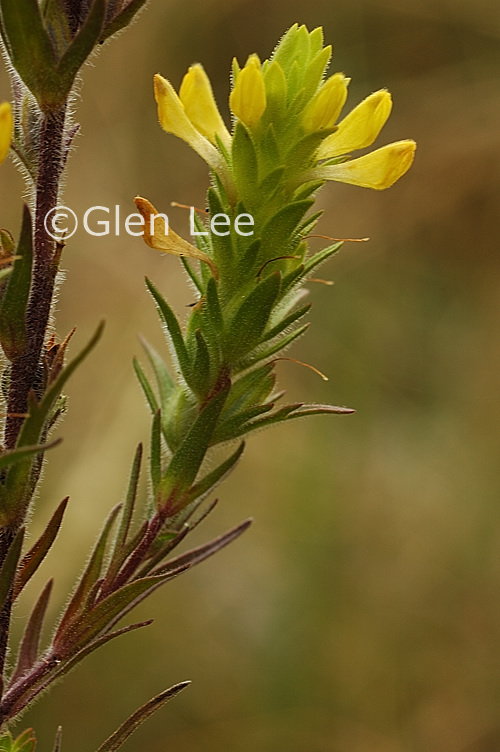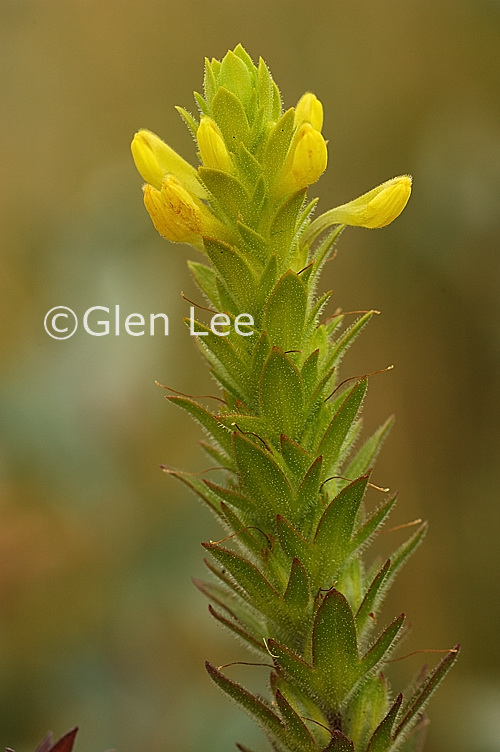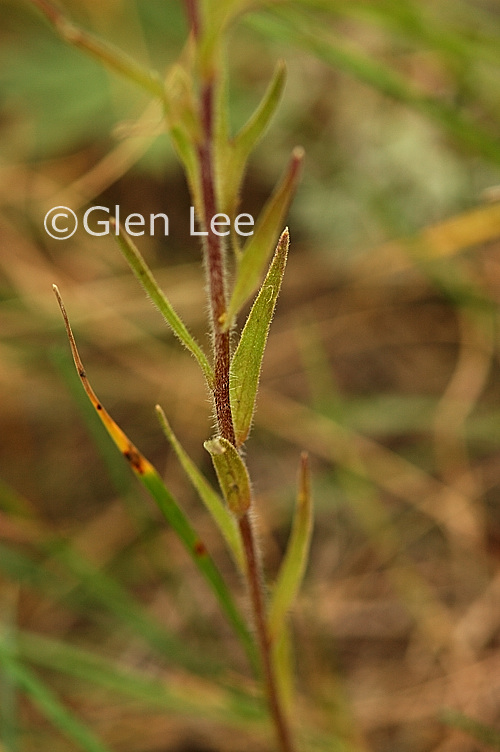 General: Annual plant with stems simple to branching above. Plants glandular hairy. Parasitic on the roots of neighbouring plants.
Flowers: Flowers grow in leafy, terminal spikes. The flowers are small, yellow, two-lipped. We measured flowers to 6 mm long. Blooms in mid to late summer.
Leaves: Leaves are small, lance-shaped, alternate, clasp the stem. Leaves to 15 mm long, and 2 mm wide.
Height: Height listed in Budd's Flora to 30 cm; we measured plants to a height of 34 cm tall.
Habitat: Dry prairie grassland.
Abundance: Common.
Origin: Native.
When and where photographed: Photos were taken August 9th and 13th, in grassland at White Butte, 25 km east of our home in Regina, SK.