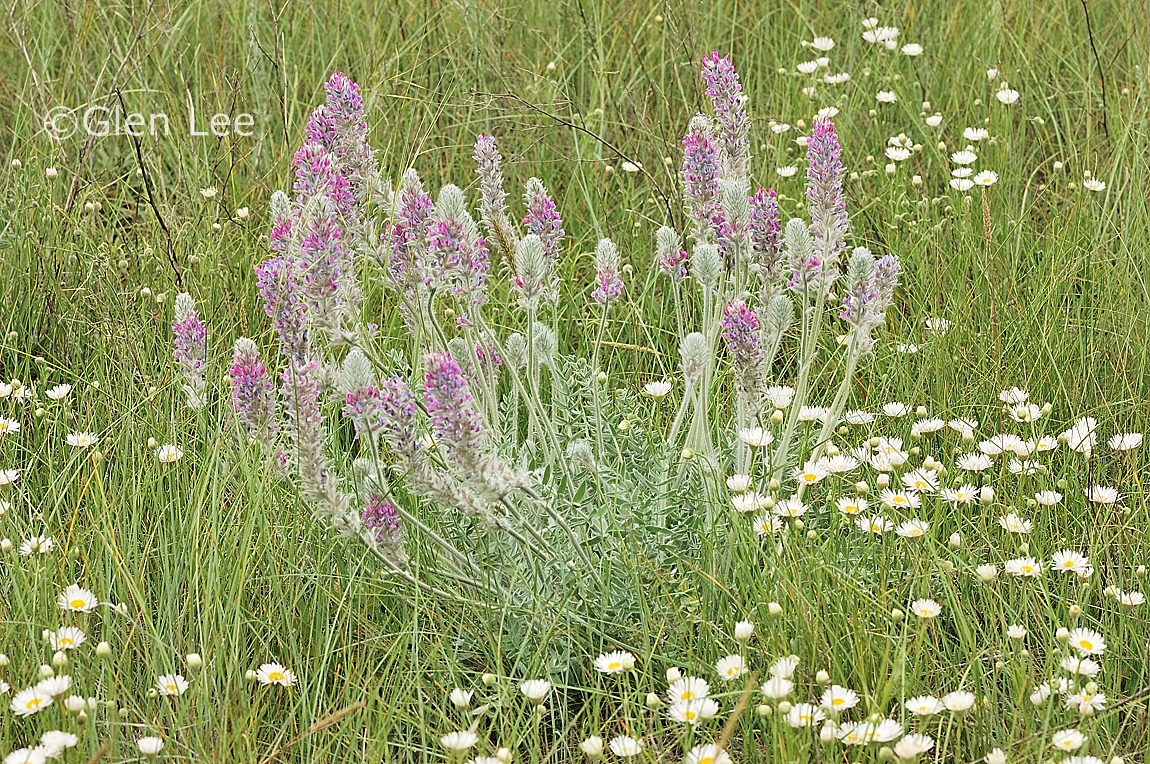 Growing on prairie with Erigeron caespitosus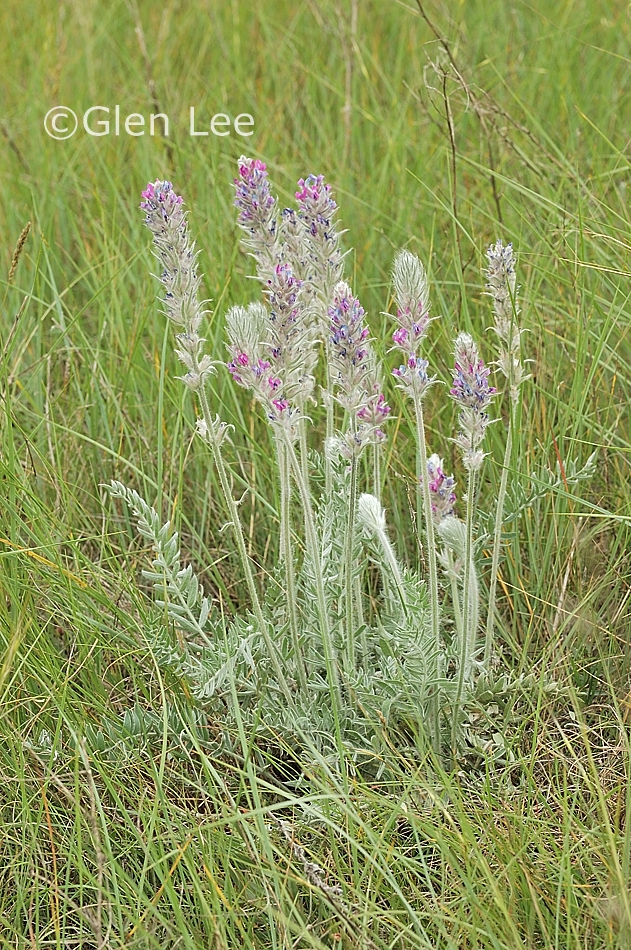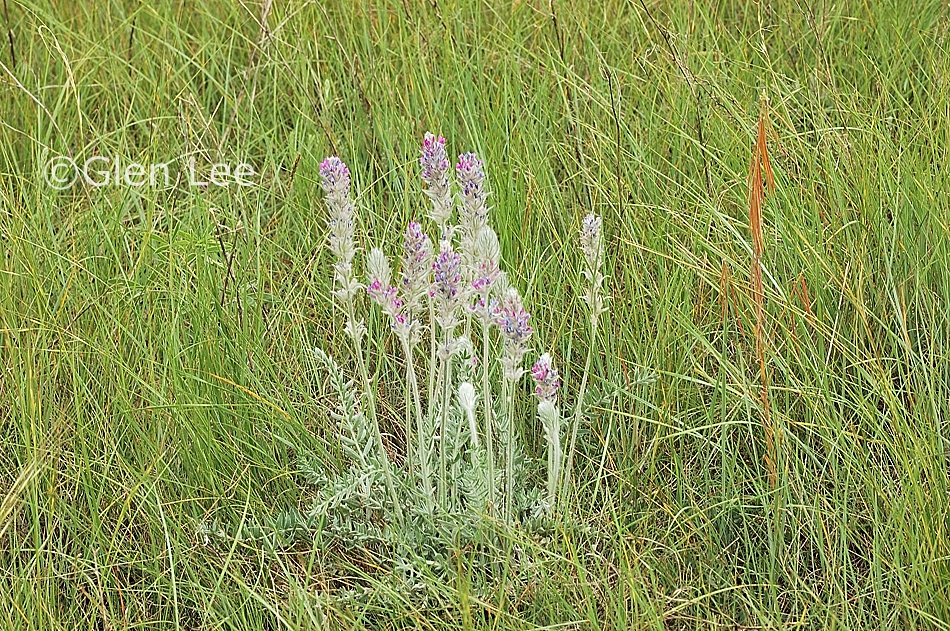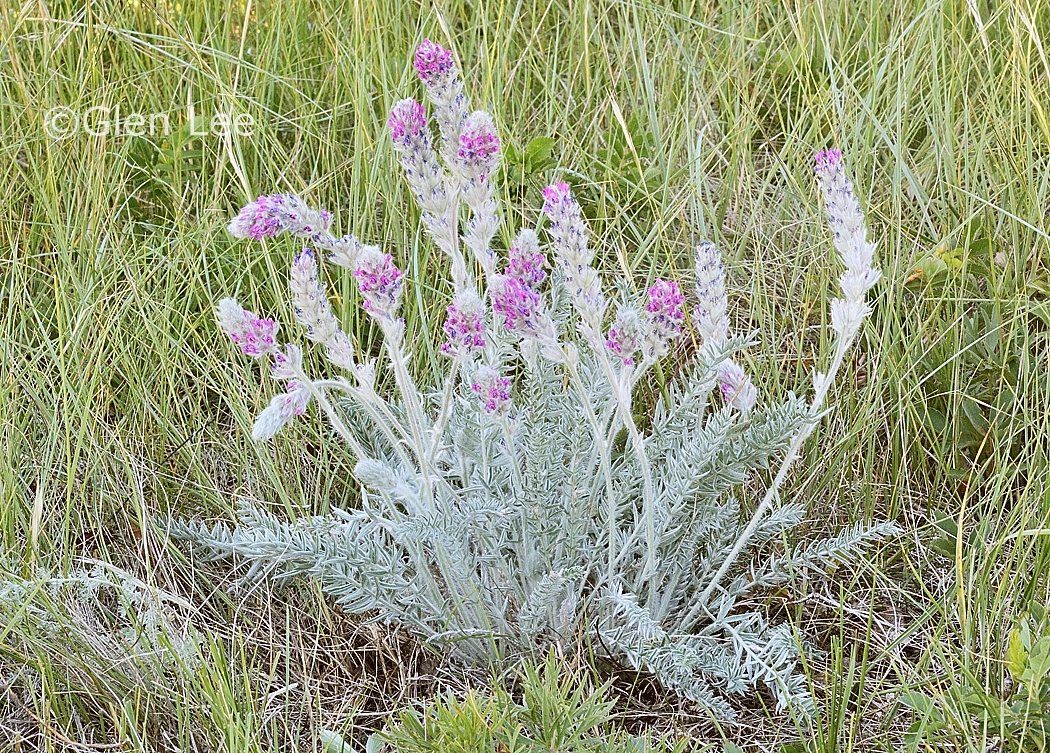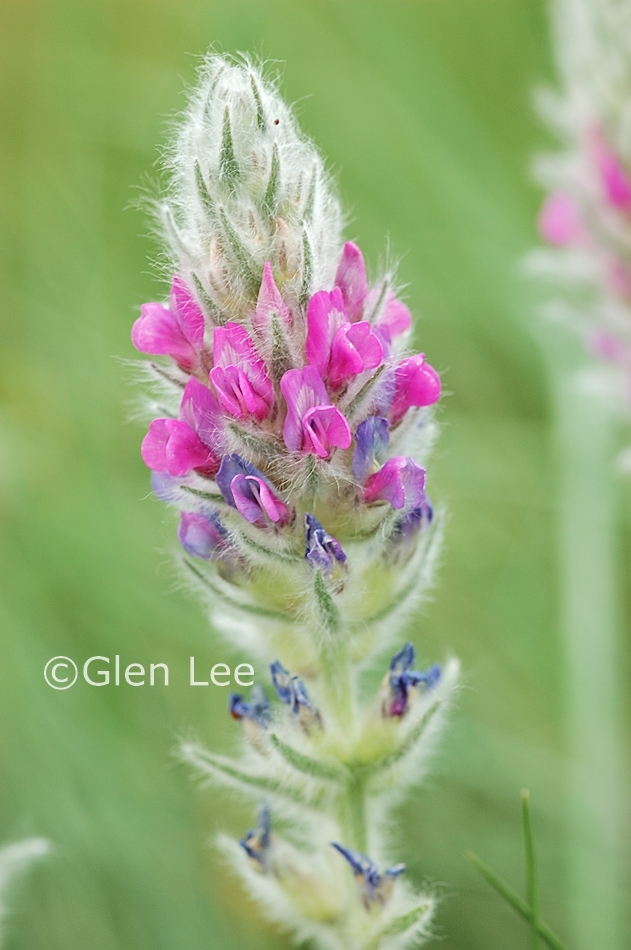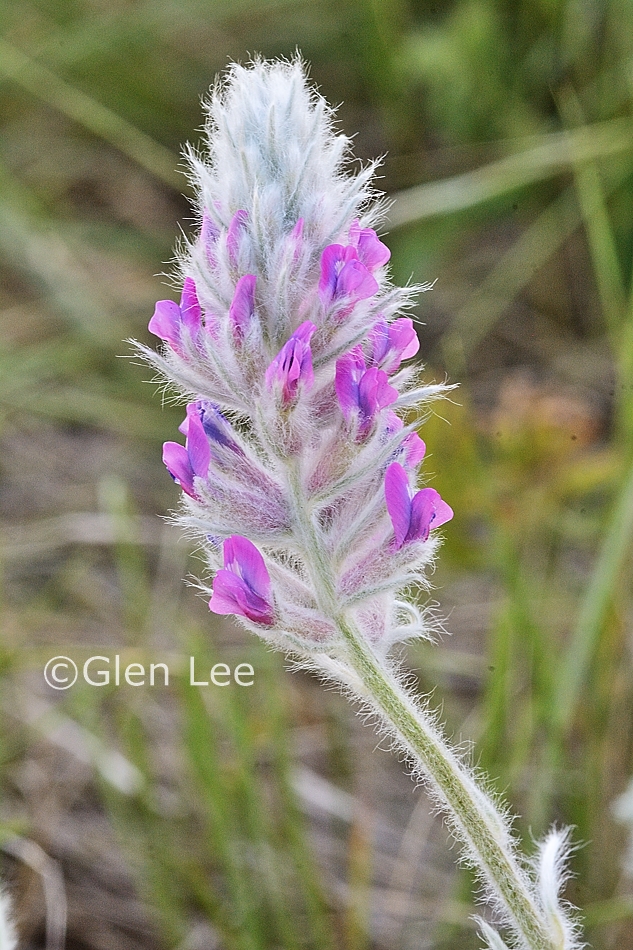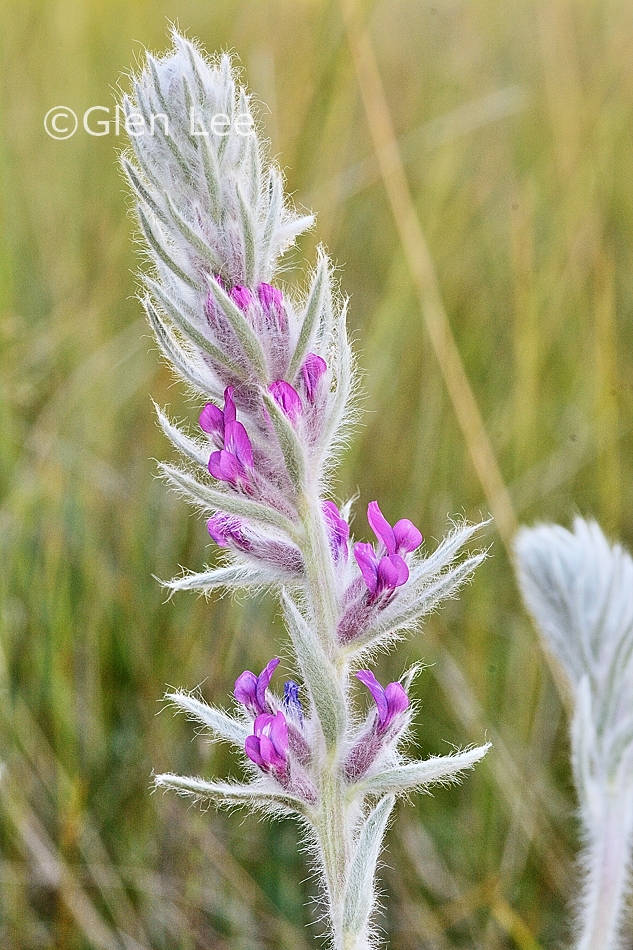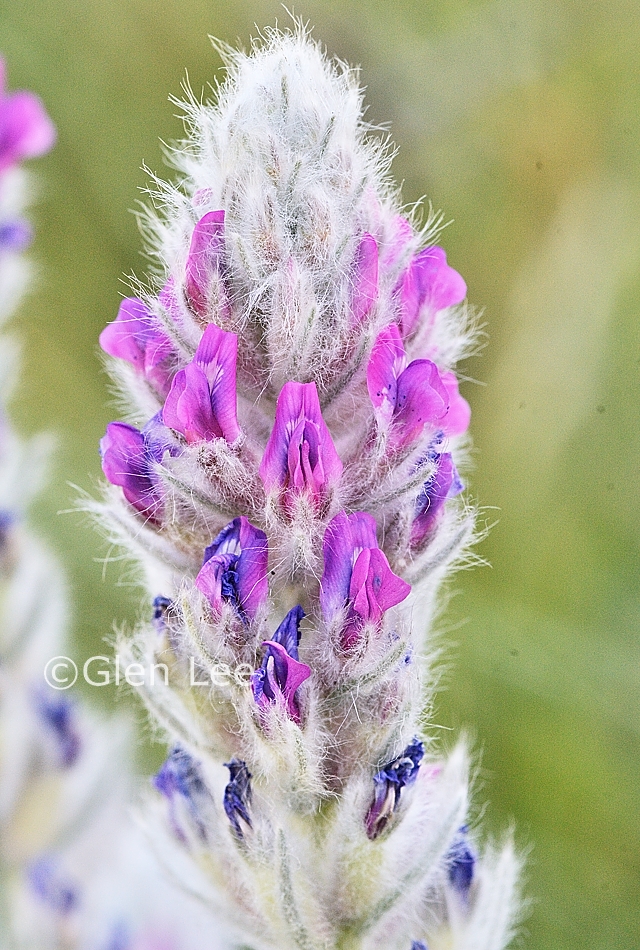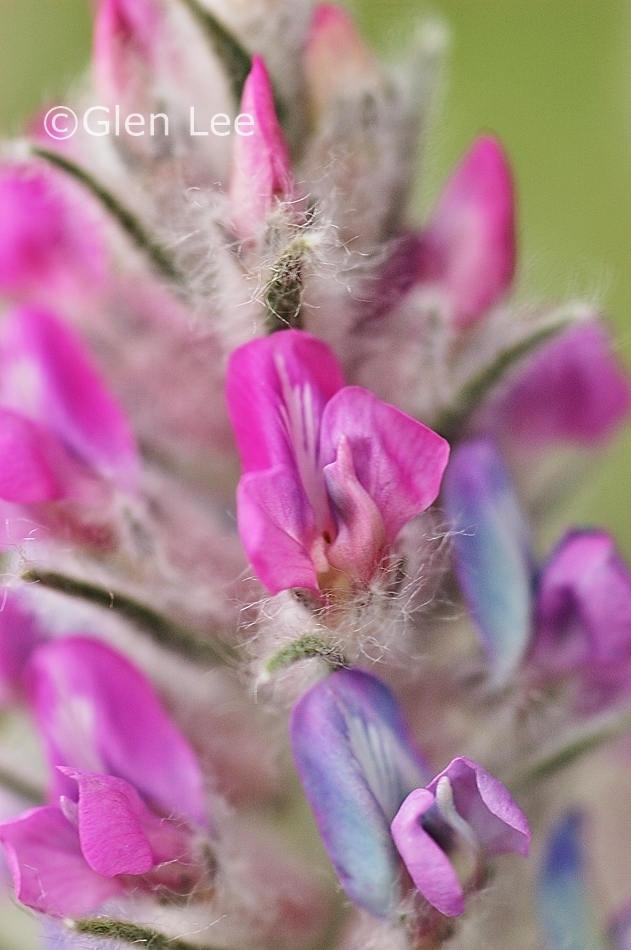 Flowers have a pointed keel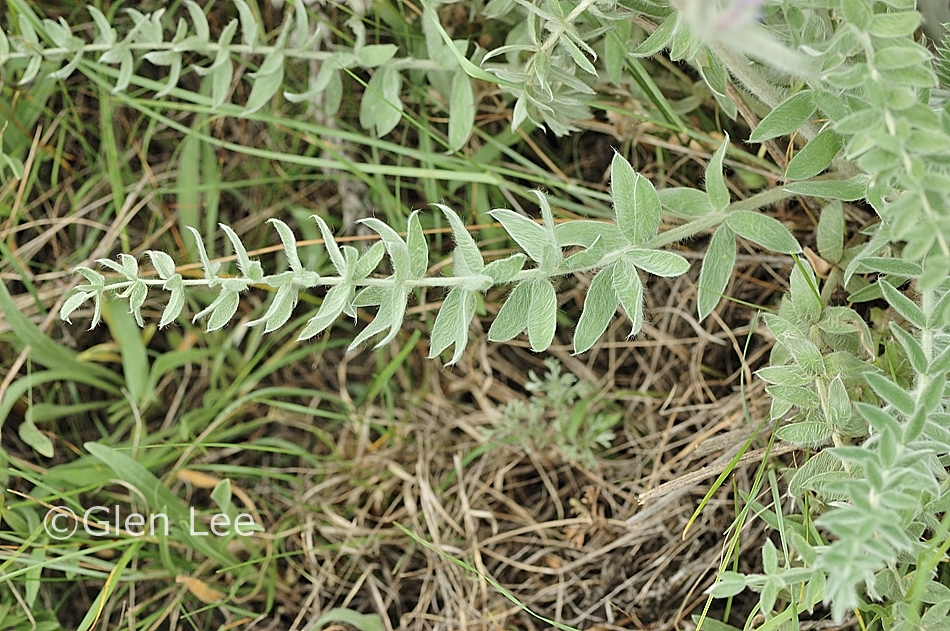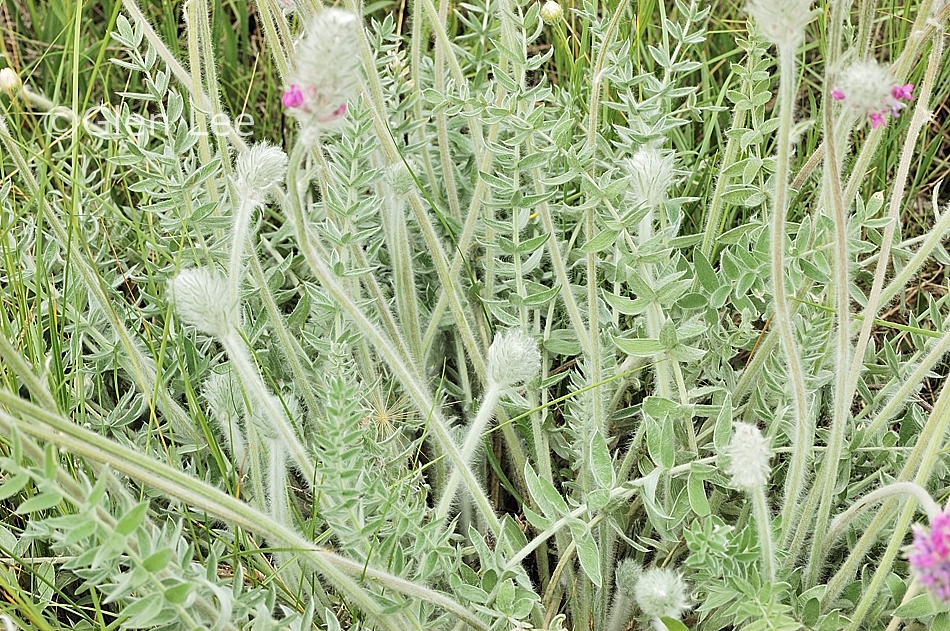 General: Tufted plant with densely silky hairy, greyish-white foliage, usually with several scapes growing from the caudex.
Flowers: The inflorescence is in a long spike, measured to 15 cm long. Flowers are bright pink, fading to bluish-purple, measured to 15 mm long. Flowers have a pointed keel.
Leaves: Leaves basal, pinnate with up to 60 leaflets, arranged in whorls of 3 to 6 leaflets. The leaflets are lanceolate, measured to 20 mm long and 8 mm wide.
Height: Height of scapes listed in Budd's Flora to 30 cm, we measured scapes to 48 cm tall.
Habitat: Grassland and open areas in woodlands.
Abundance: Fairly common.
Origin: Native.
When and where photographed: Photos taken June 30th and July 5th, grassland on the slopes of the Qu'Appelle River Valley, about 30 km north of our home in Regina, SK.