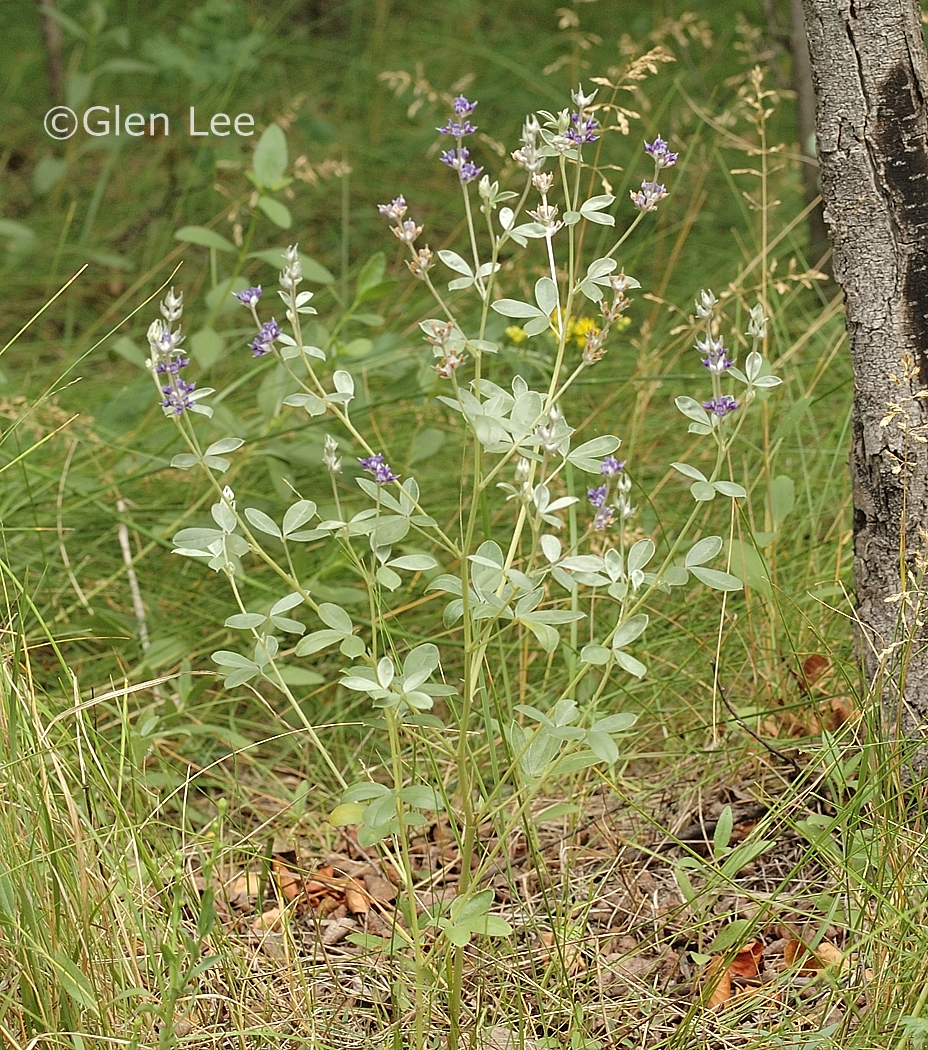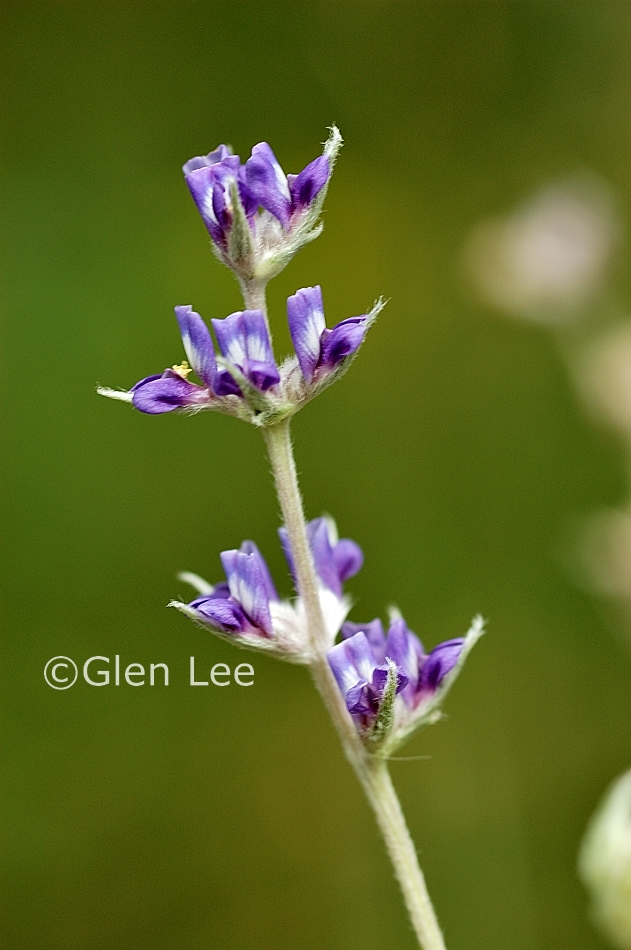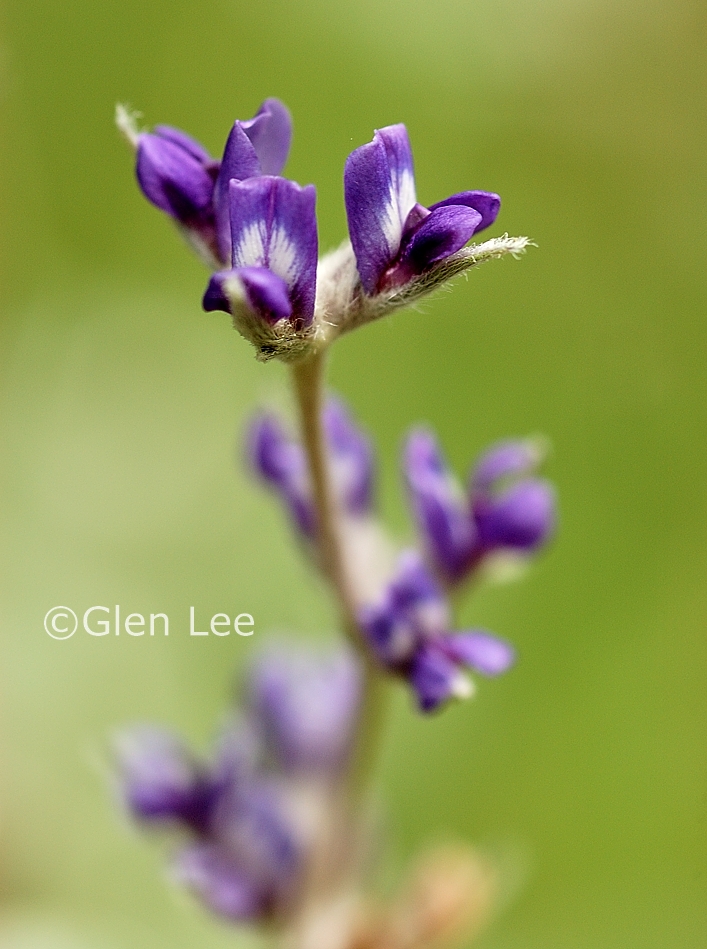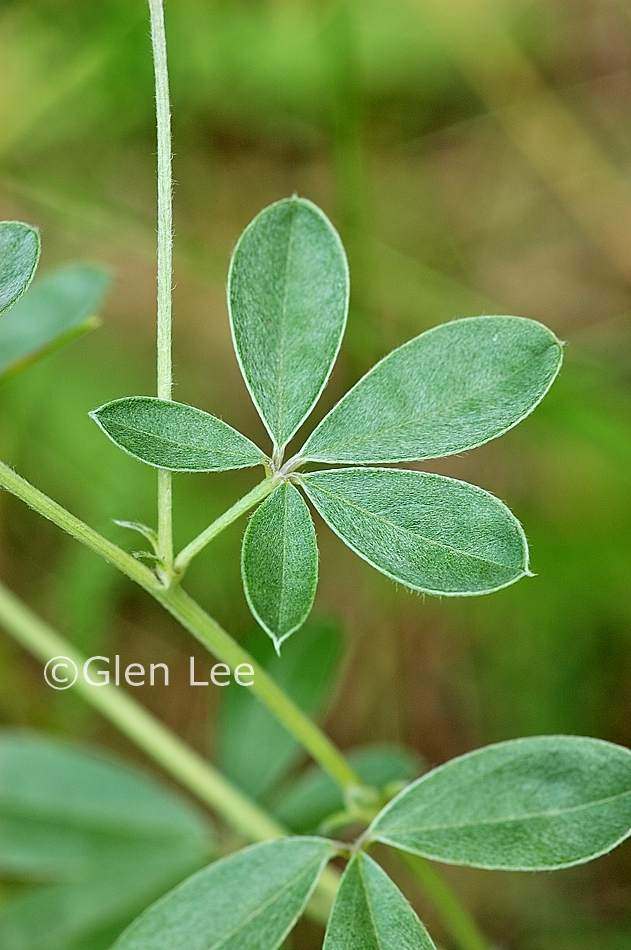 General: Upright plant with a branching growth habit. Leaves and stem tomentose with white hairs, giving the plant a distinctly silvery-grey appearance.

In fall, the plant's stem breaks off at ground level, and the plant blows around like a tumbleweed.
Flowers: Flowers in terminal and axillary spikes, are purple-blue and white. We measured individual flowers at 8 mm in length.
Leaves: Leaves alternate, palmate comprised of 3 to 5 obovate leaflets, a leaflet measured at 3 cm long and 1 cm wide.
Height: Height listed in Budd's Flora to 60 cm. Plant in above photo was 60 cm tall.
Habitat: Grassland in the prairies and parklands.
Abundance: Common.
Origin: Native.
Synonym: Listed in some of the guides we use as Psoralea argophylla.
When and where photographed: Took the above photos July 30th, stabilized sand dune habitat, White Butte, about 20 km east of our home in Regina, SK.