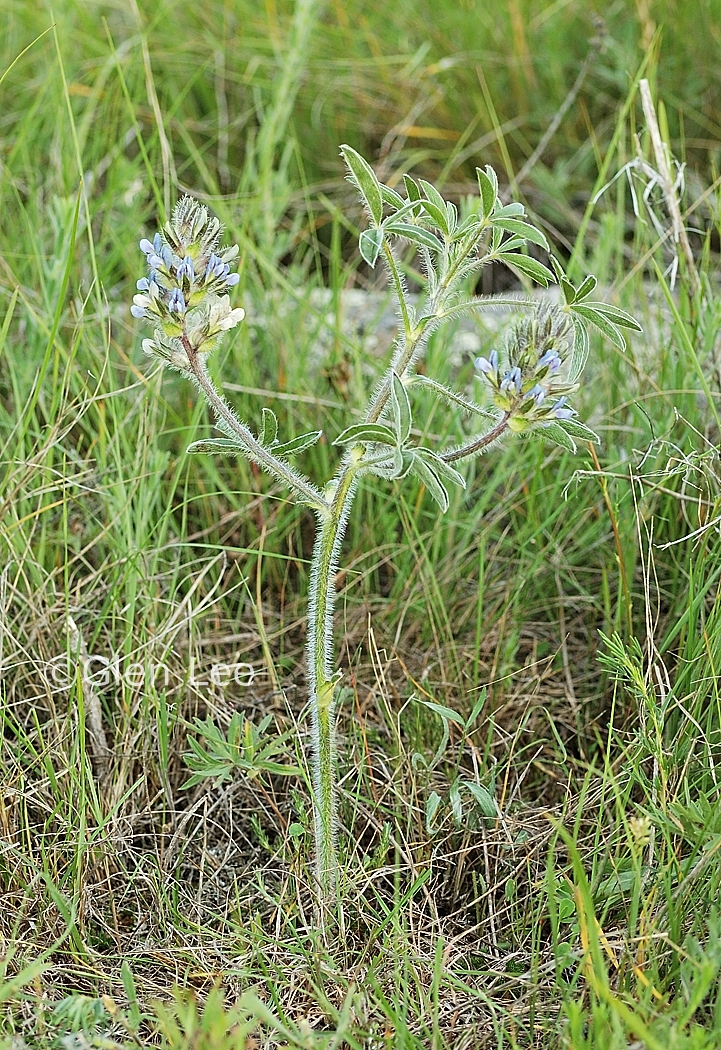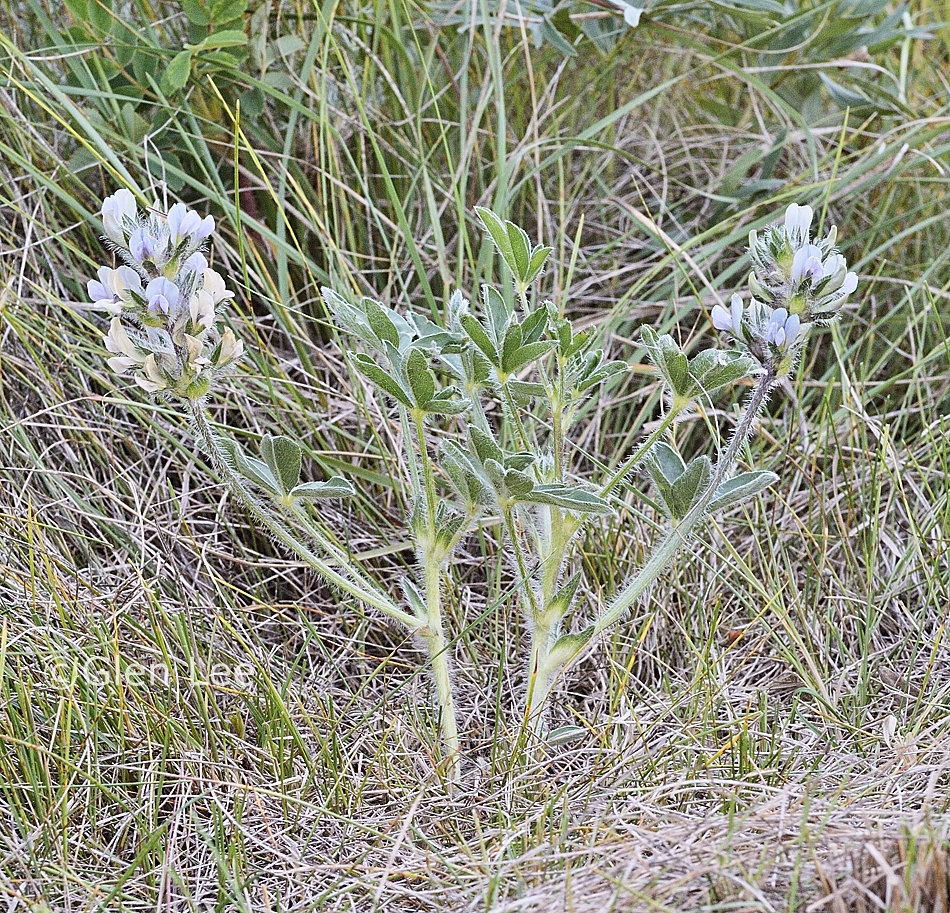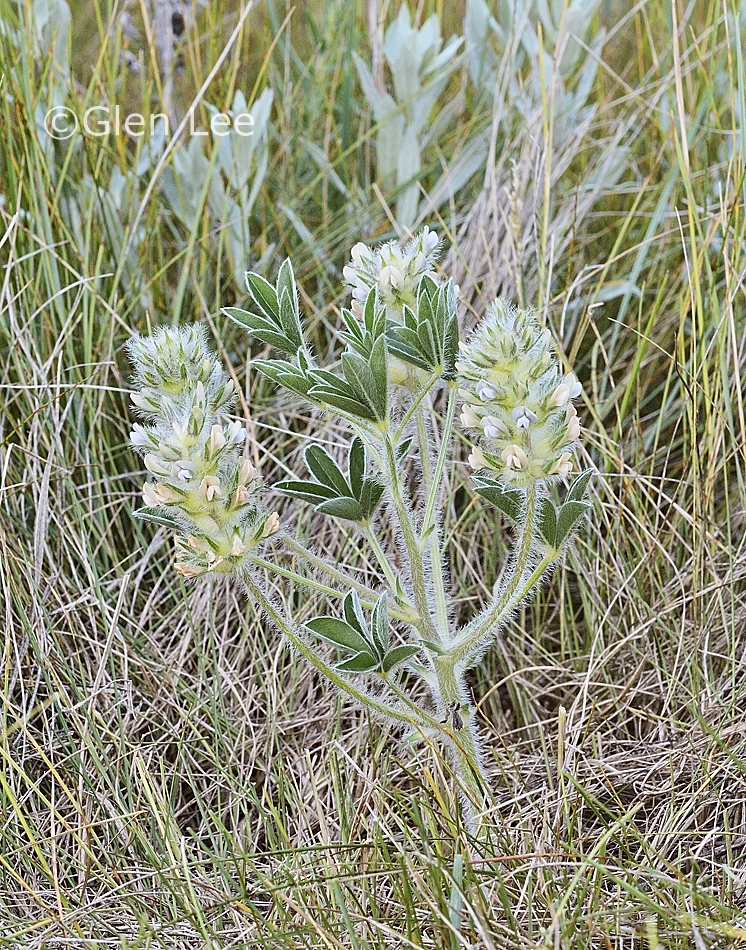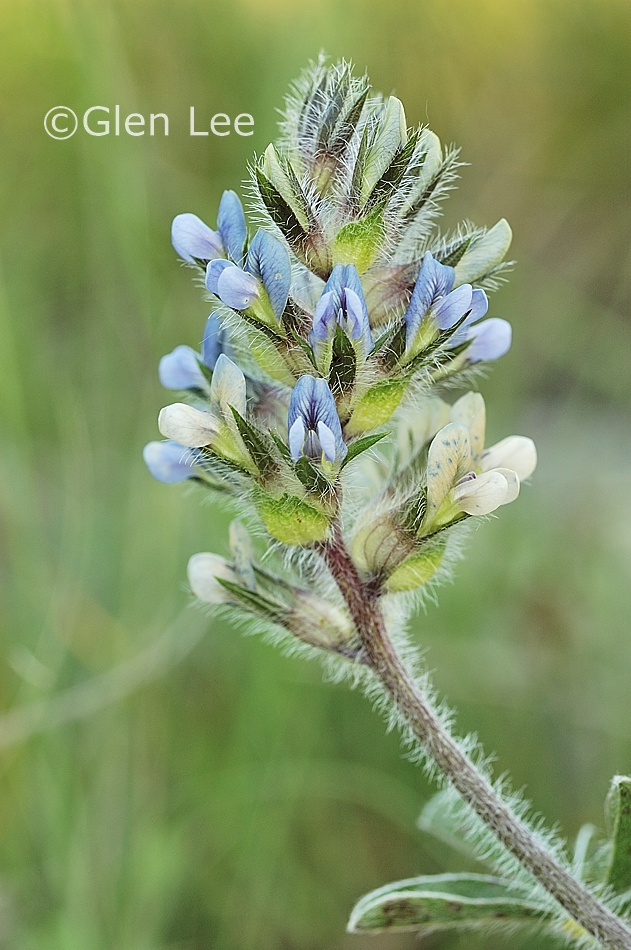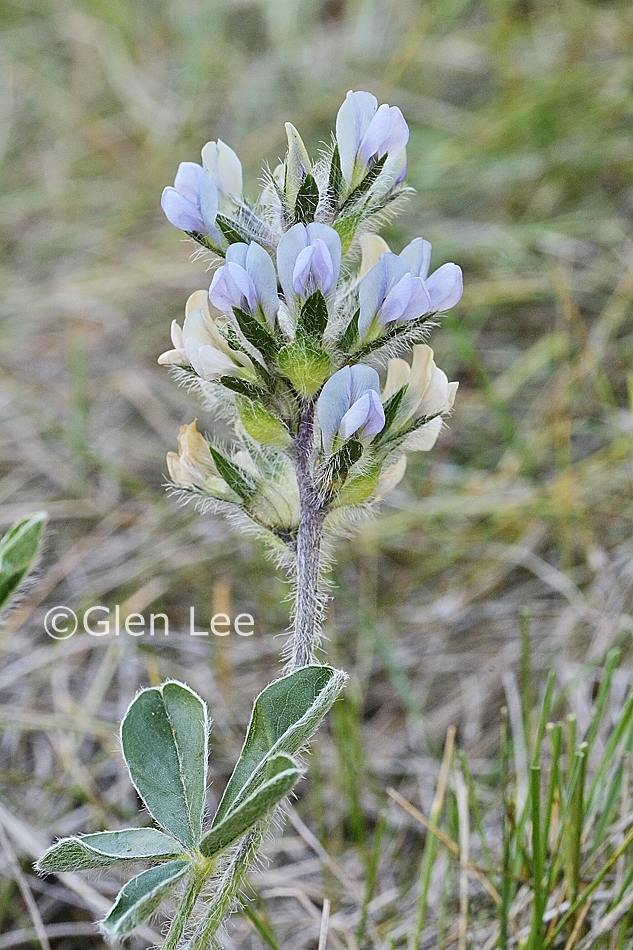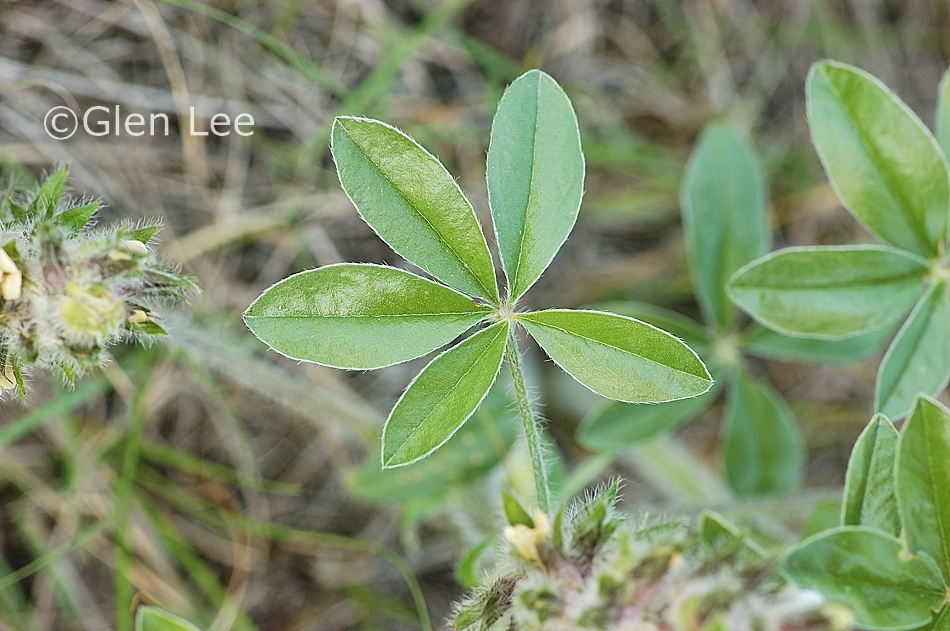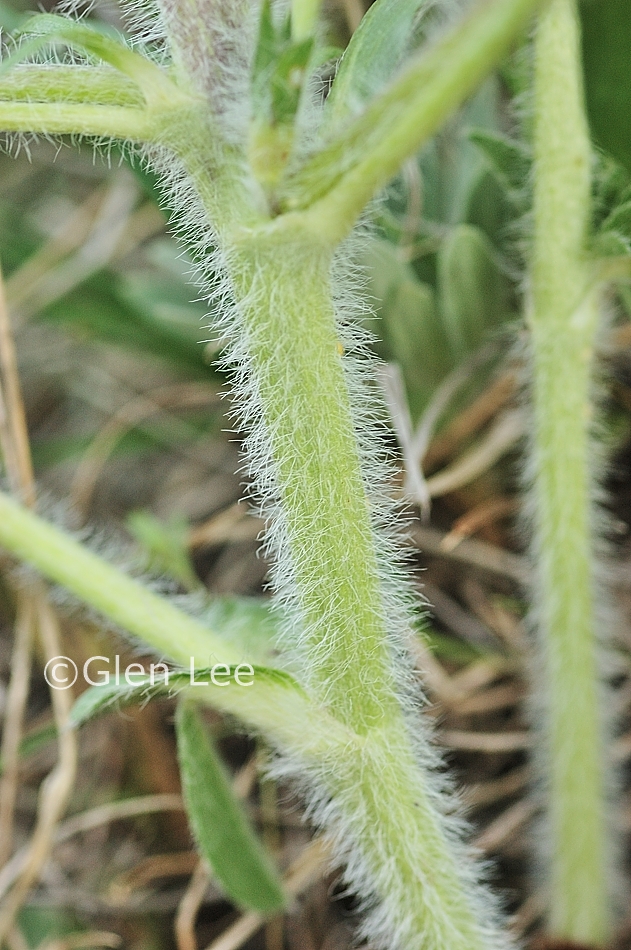 General: Stout-stemmed, erect plant, stems densely covered with long white hairs. In fall, the plant's stem breaks off at ground level and then blows across the prairie like a tumbleweed.
Flowers: Flowers purple-blue in dense terminal spikes. Flowers measured to 2 cm long, spike measured to 7 cm long.
Leaves: Leaves alternate, palmately divided into 5 or 6 leaflets. Leaflets measured at 3.5 cm long and 1.5 cm wide. Leaflets glabrous on top, pubescent with long hairs on margin and bottom.
Height: Height listed in Budd's Flora to 50 cm, we measured plants to 28 cm tall.
Habitat: Prairie plains and hillsides.
Abundance: Fairly common.
Origin: Native.
Synonym: Listed in some of the guides we use as Psoralea esculenta.
When and where photographed: Took the above photos June 16th, prairie hillside, Buffalo Grass Eco Reserve, 200 km southeast of Regina, SK, and July 5th, prairie along the Qu'Appelle Valley, about 35 km north of our home in Regina, SK.