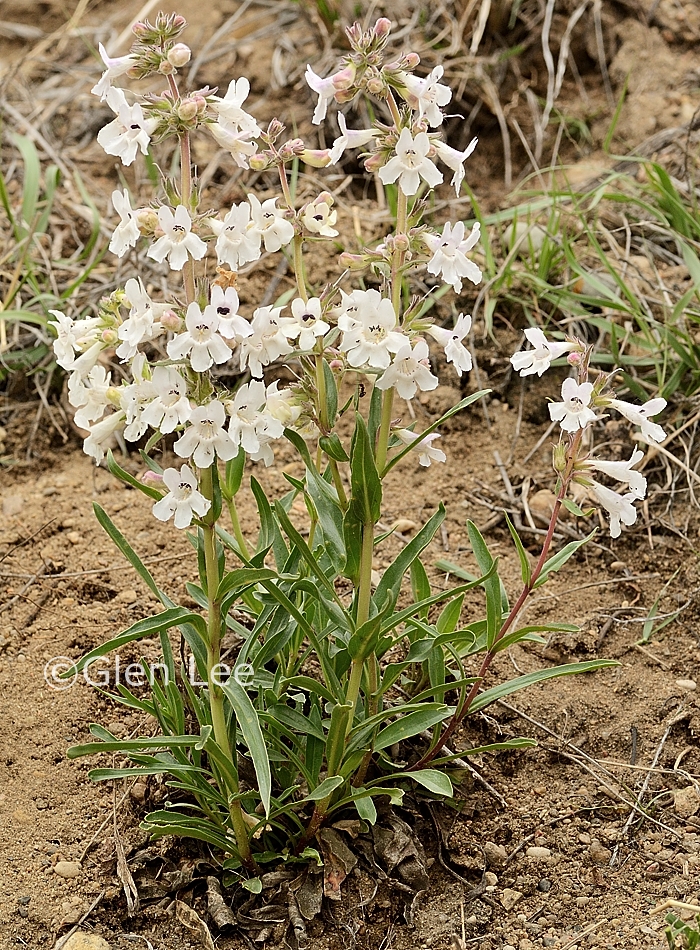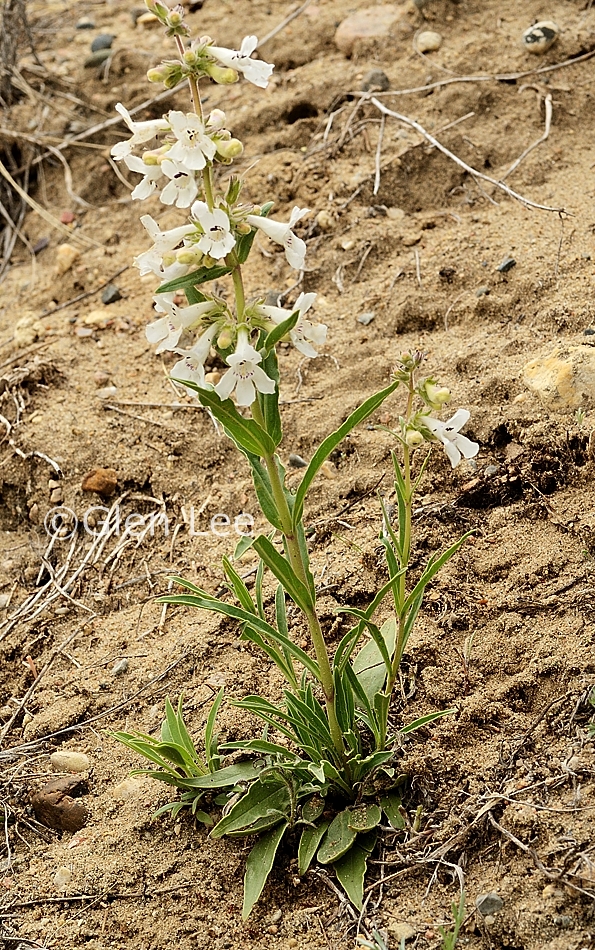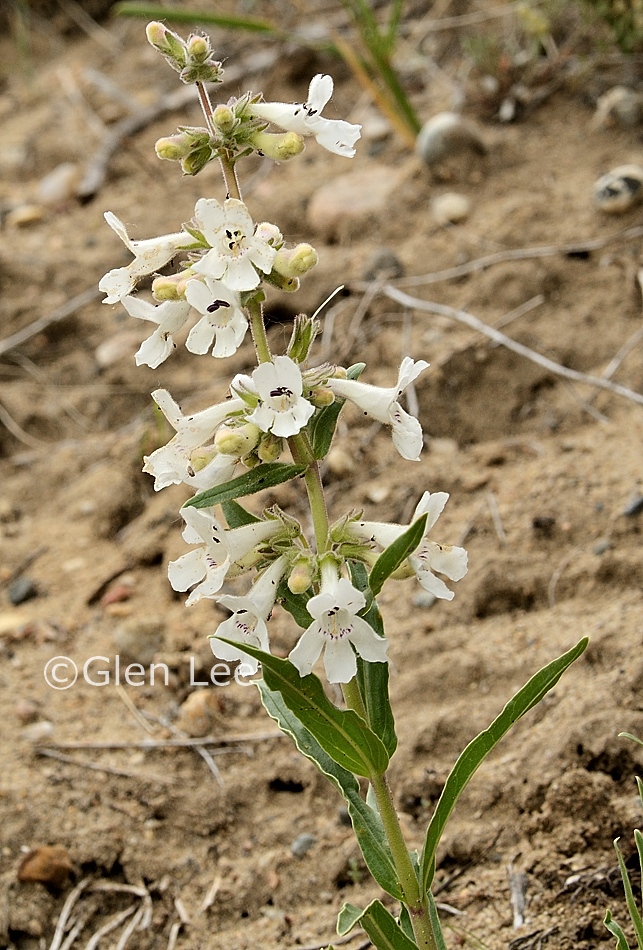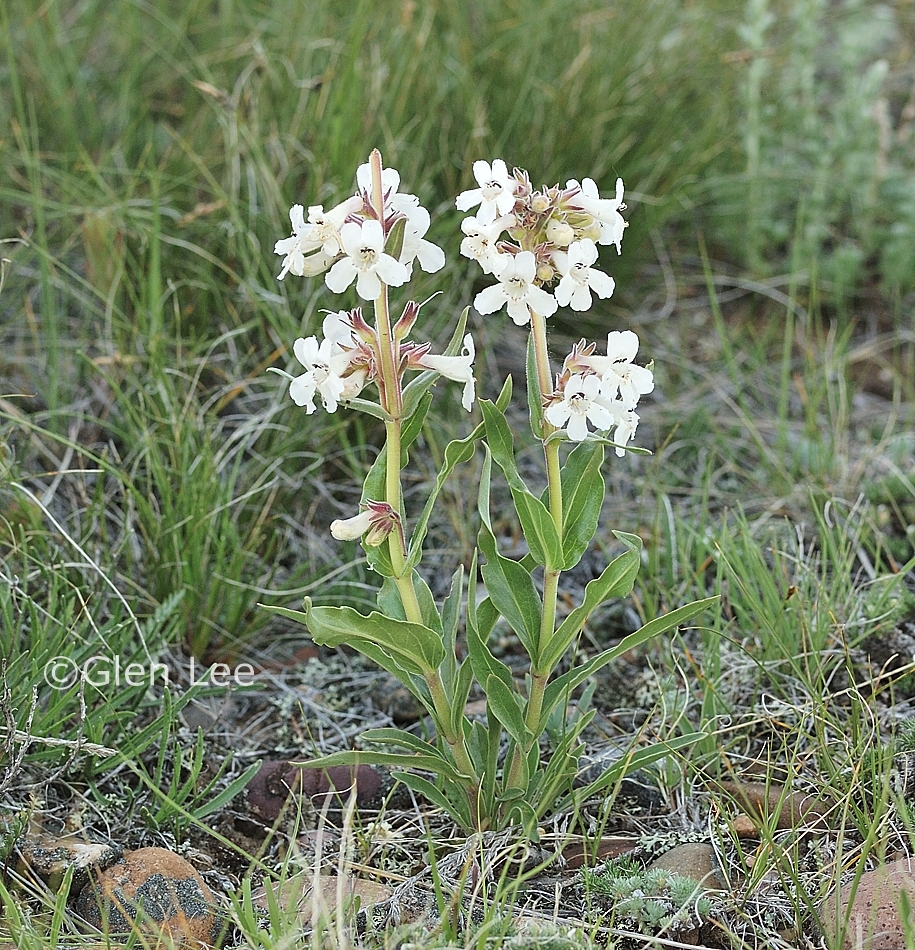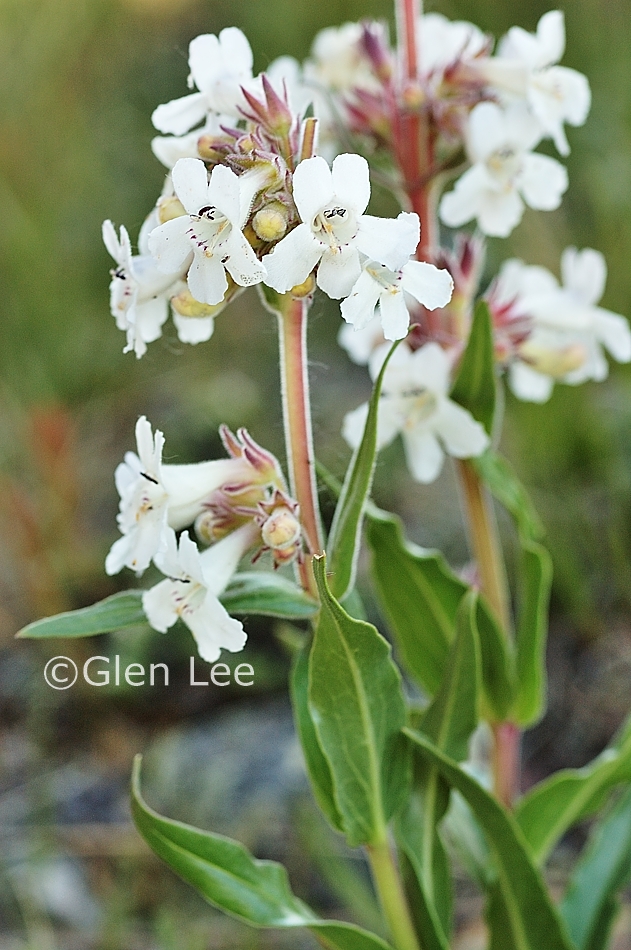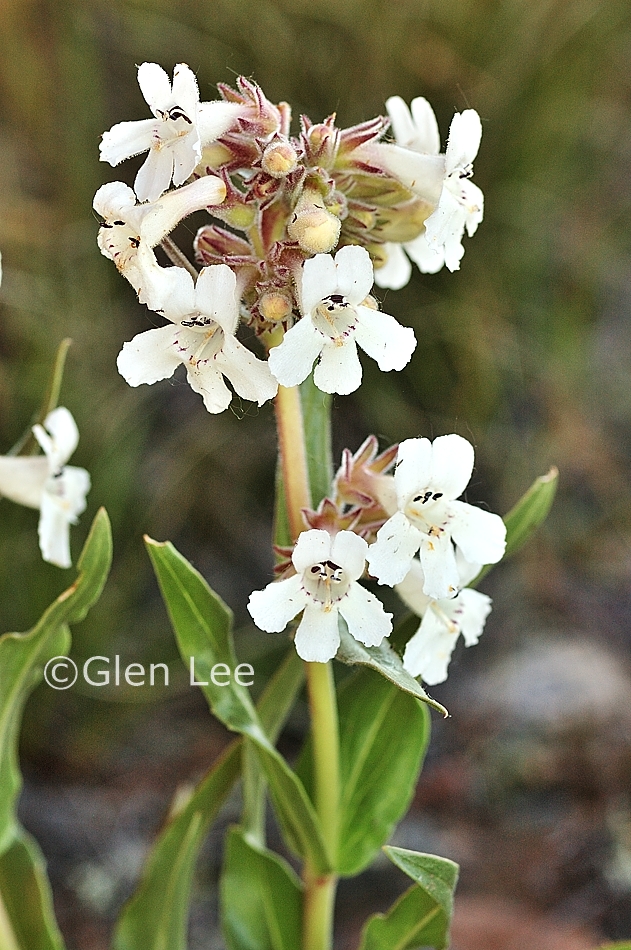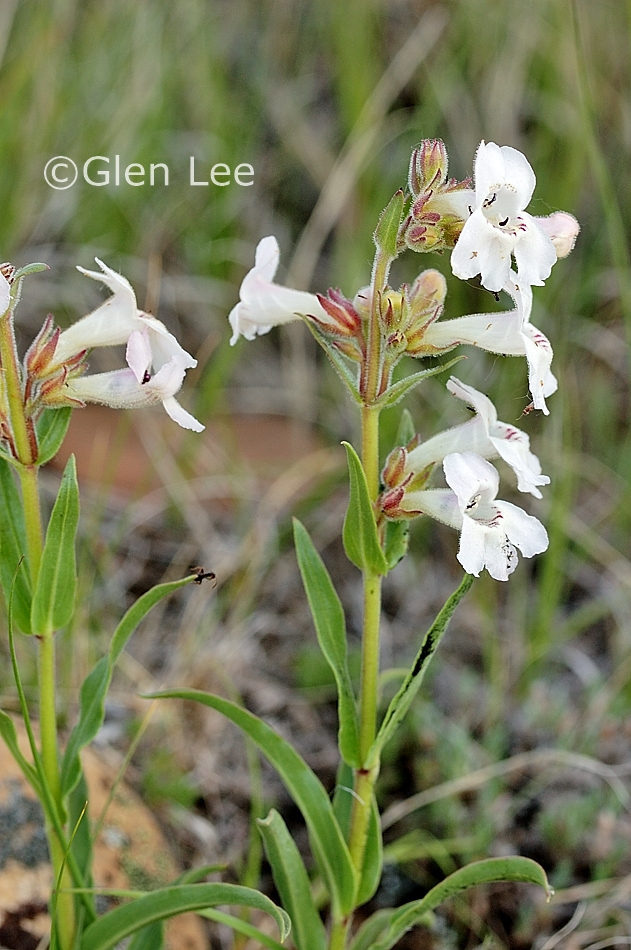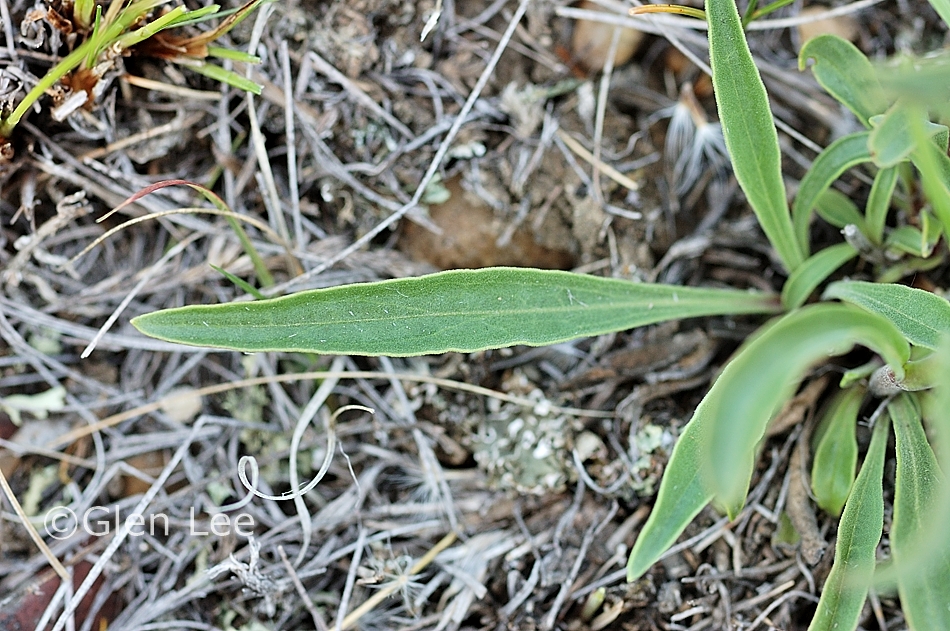 Basal leaf in above photo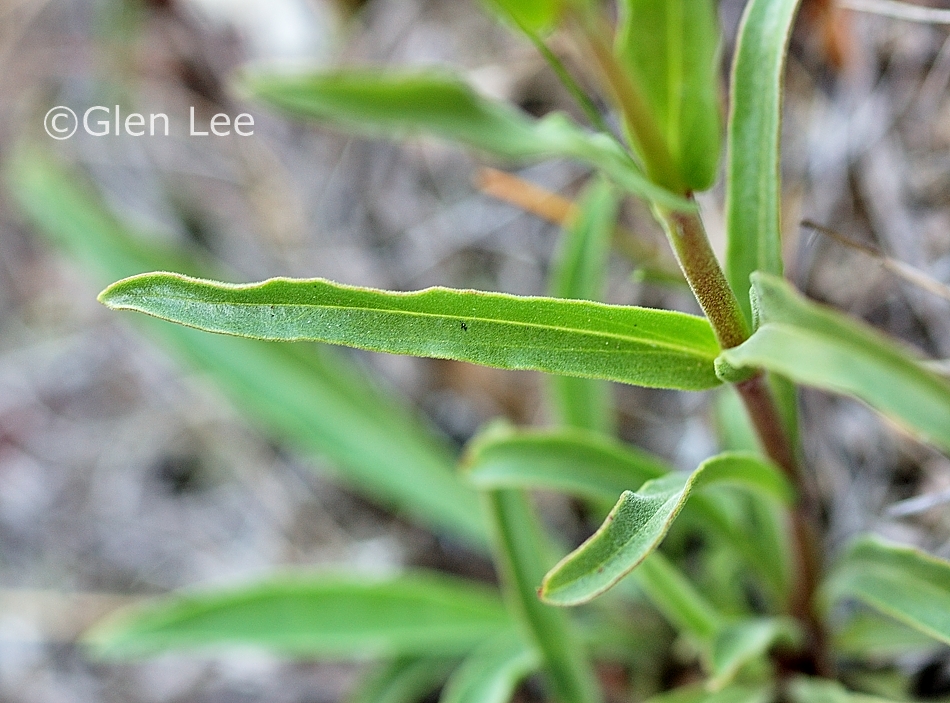 Stem leaf in above photo
General: Upright plants with stout, stiff, leafy stems. Plant branching at the caudex. Stems puberulent.
Flowers: Flowers in dense panicles, tube-shaped, two-lipped, the lower lip three-lobed, the upper lip two-lobed. Flowers measured at 2 cm long, 1.5 cm diameter.
Leaves: Basal leaves linear, the basal leaf featured in above photo was 60 mm long (including petiole) and 7 mm wide. Stem leaves linear to oblong, opposite, sessile, the stem leaf highlighted in above photo was 40 mm long and 7 mm wide. Leaves glabrous.
Height: Height listed in Budd's Flora to 30 cm. I measured plants to 19 cm tall.
Habitat: Dry hillsides and prairies.
Abundance: Common.
Origin: Native.
When and where photographed: Photos taken May 28th, sandy gravel pit in the Qu'Appelle Valley, about 150 km east of Regina, SK, June 2nd, dry prairie hillside, Old Man on His Back Conservation Area, about 450 km southwest Regina, SK, and June 17th dry prairie near Claybank, about 70 km south of our home in Regina, SK.