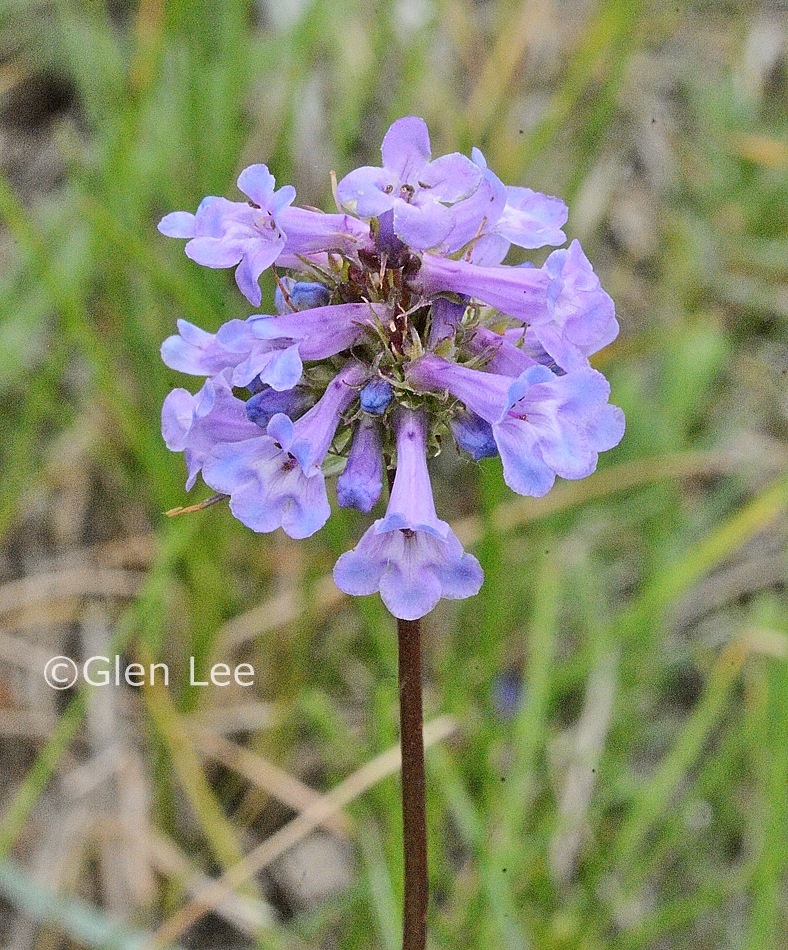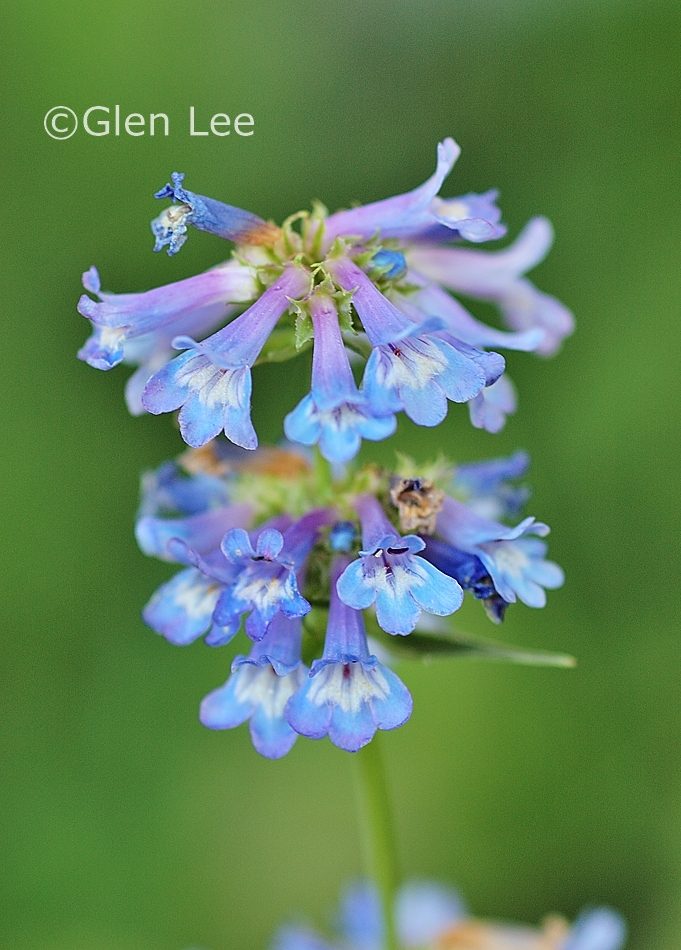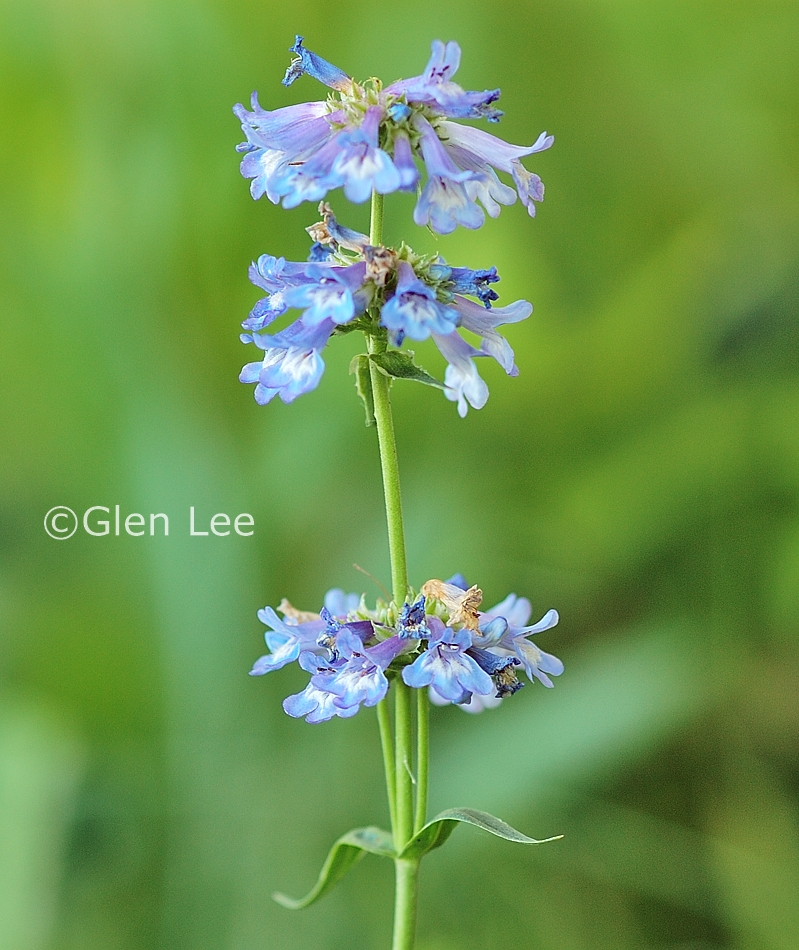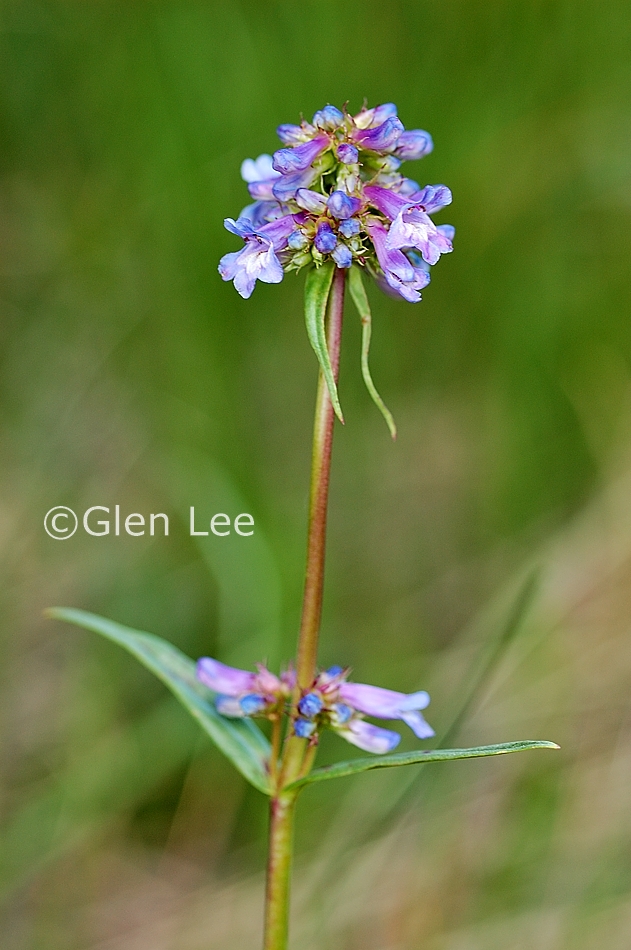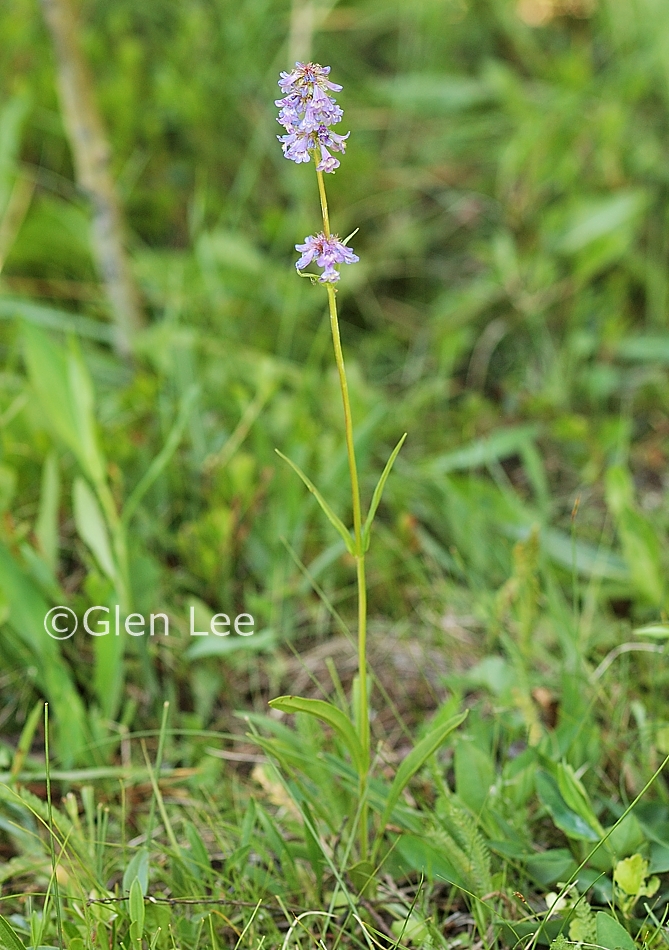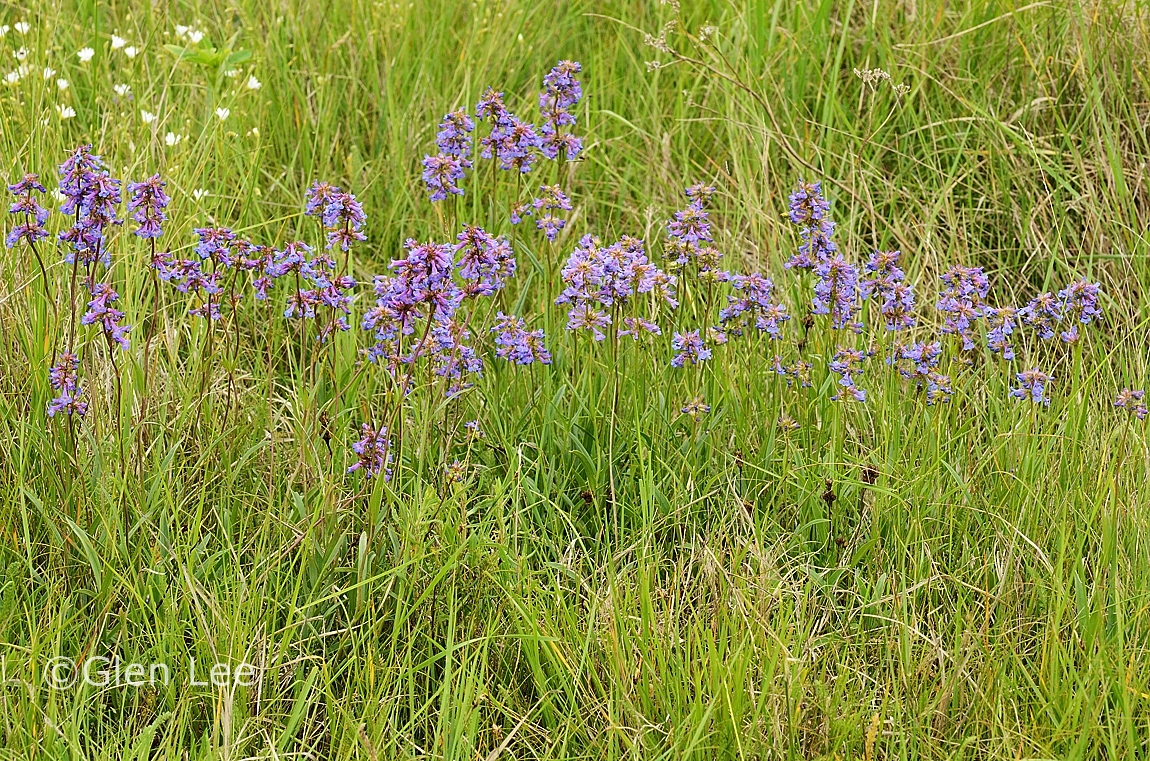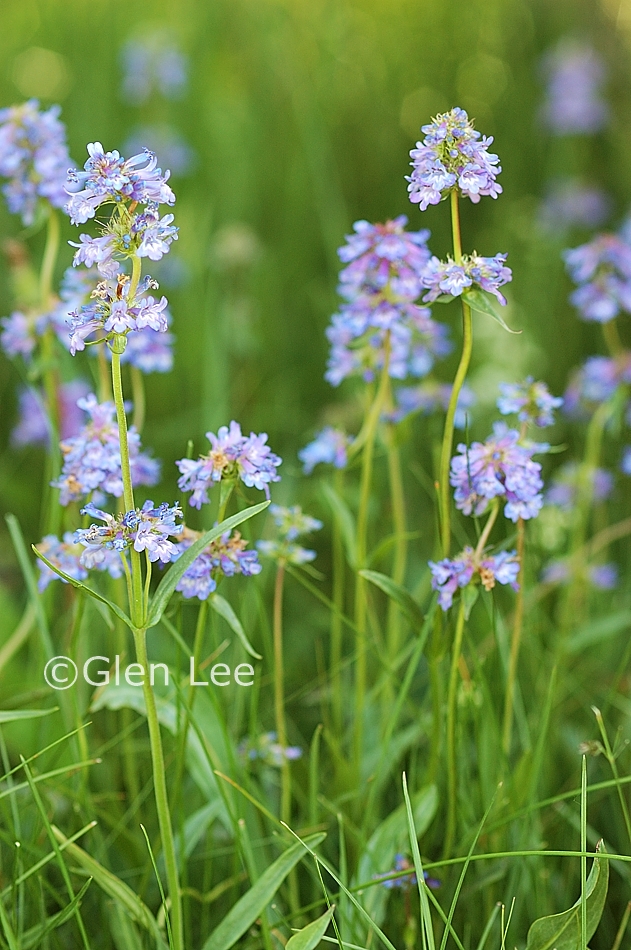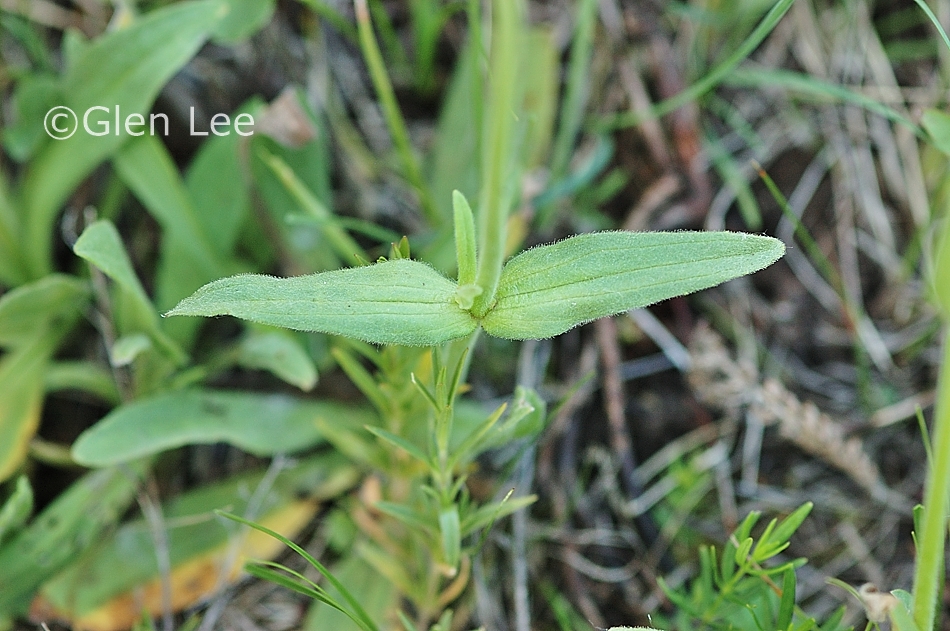 Stem leaves in above photo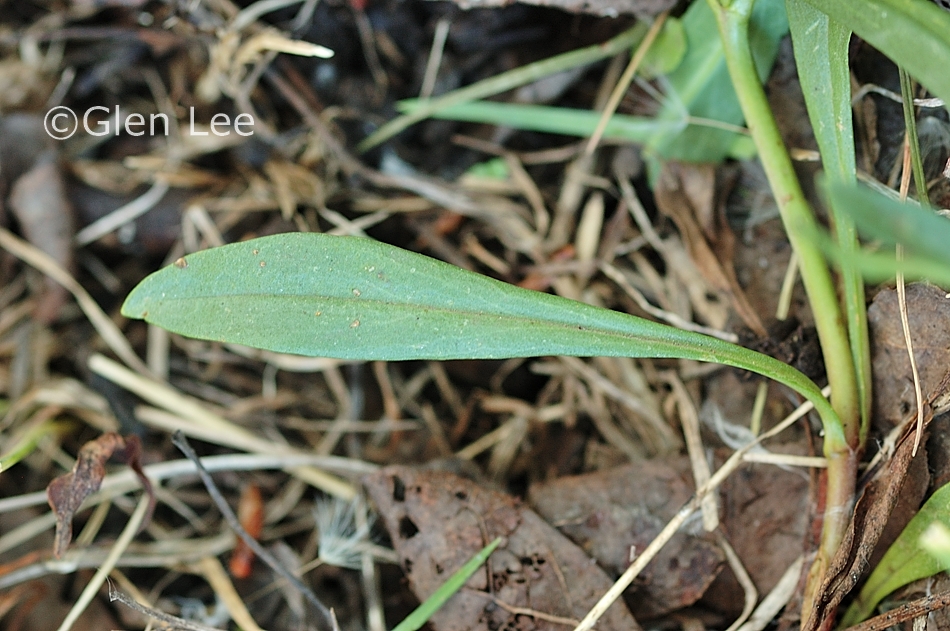 Basal leaf in above photo
General: Plants with an ascending to erect growth habit, and slender stems. Rhizomatous with woody rootstalks, often found in large colonies.
Flowers: Flowers in terminal spikes and axillary whorls. Flowers are tube-shaped, two-lipped, the lower lip three-lobed, the upper lip two-lobed. Flowers purple-blue in colour, we measured a flower at 13 mm long and 8 mm wide. Flower spikes measured to 3 cm long.
Leaves: Upper stem leaves are opposite, sessile, lanceolate, we measured a stem leaf at 45 mm long and 7 mm wide. Basal leaves are oblanceolate, petiolate. We measured a basal leaf at 75 mm long and 12 mm wide. Leaves have a waxy feel. Plants glabrous.
Height: Height listed in Budd's Flora to 30 cm tall, we measured plants to 36 cm tall.
Habitat: Meadows and open woods.
Abundance: Common.
Origin: Native.
When and where photographed: The above photos were taken June 4th and June 21st in grassy meadows in the Cypress Hills, about 450 km southwest of Regina, SK, June 11th on a prairie pasture about 125 km west of our home in Regina, SK, and, June 24th in grassland in pasture about 125 km west of our home in Regina, SK.