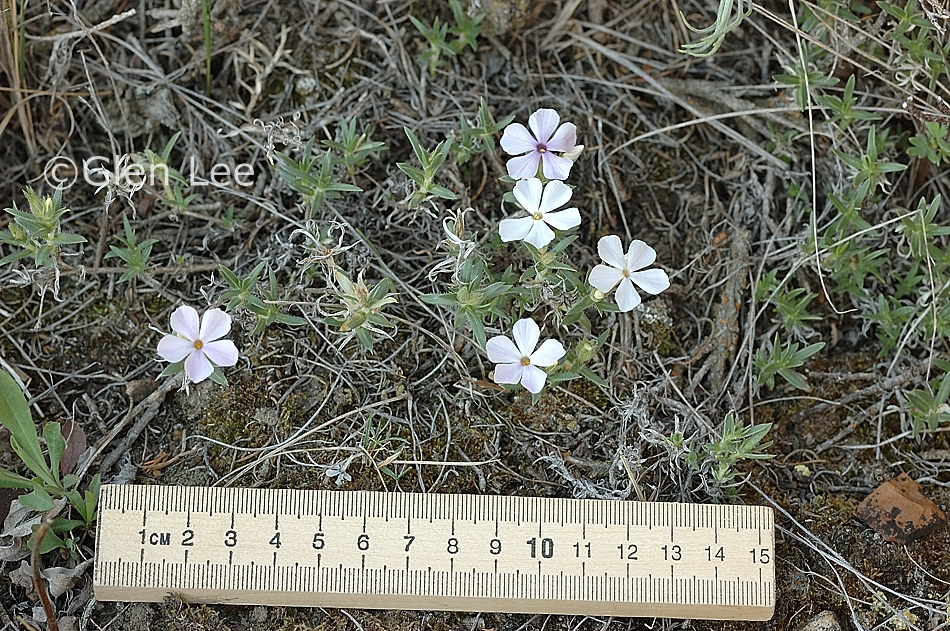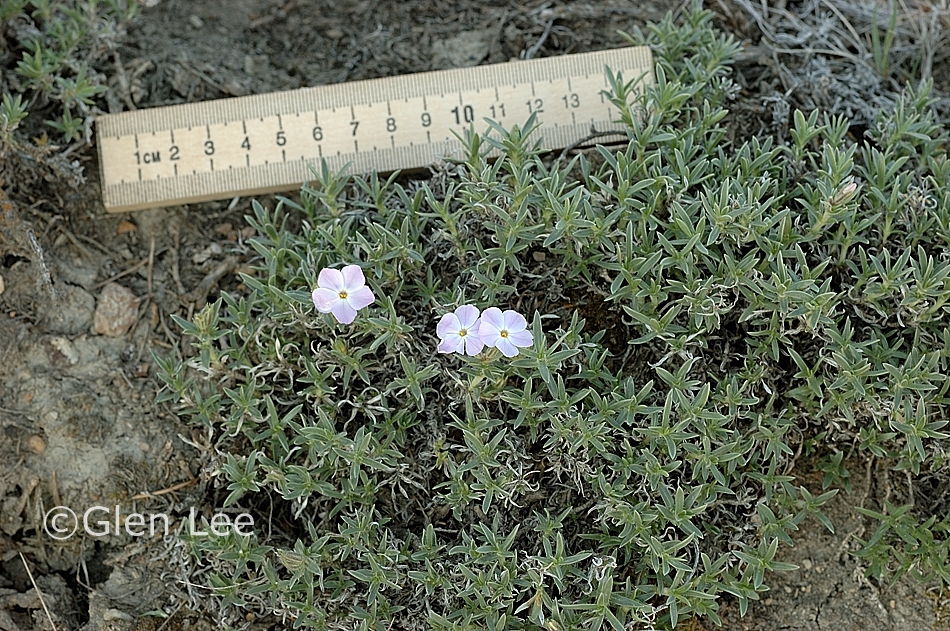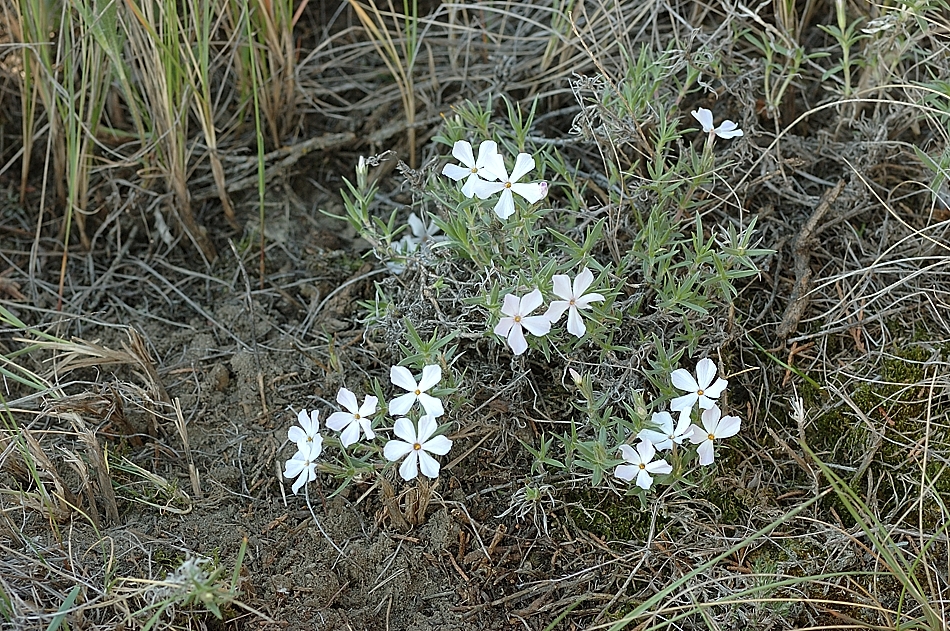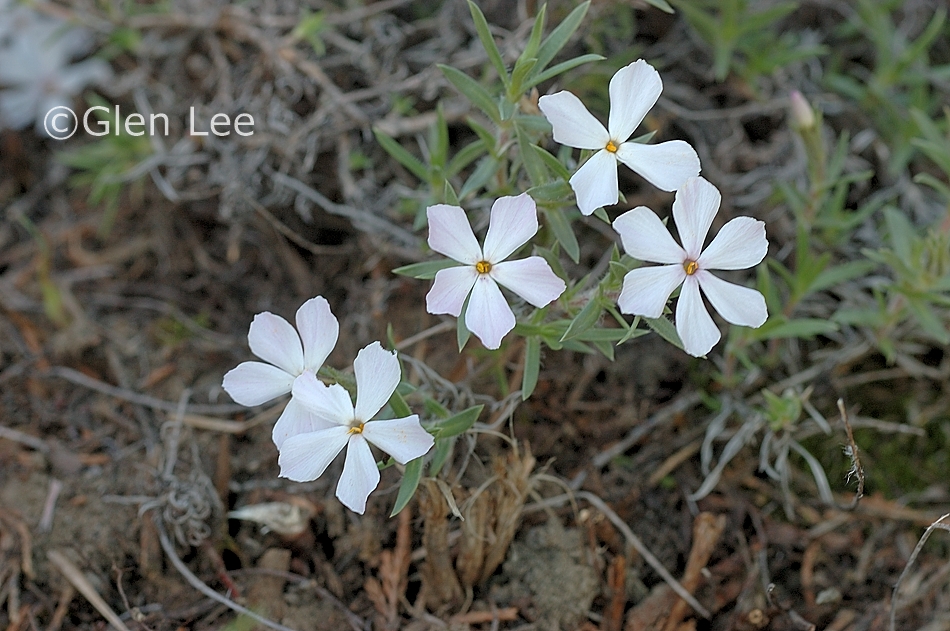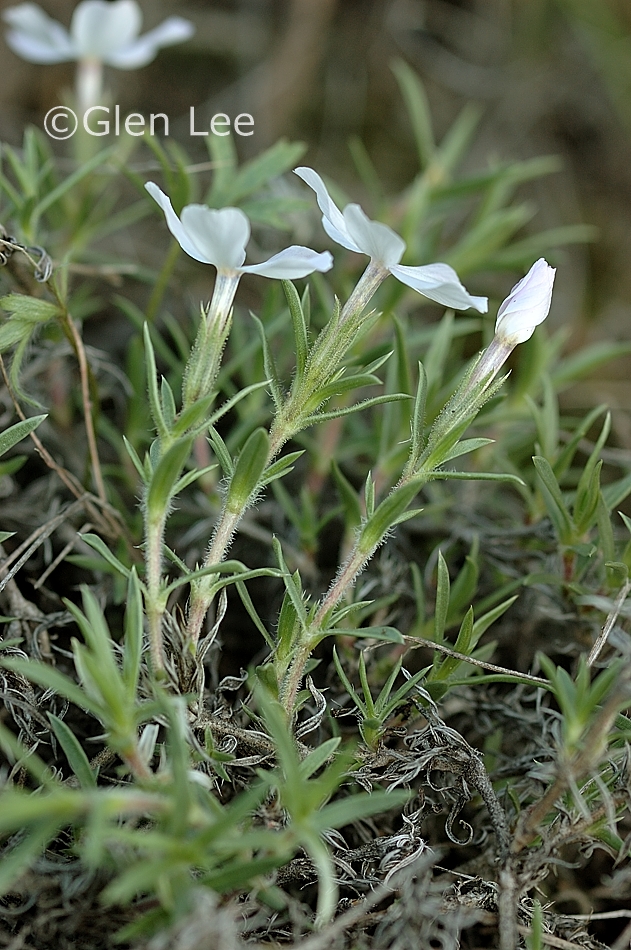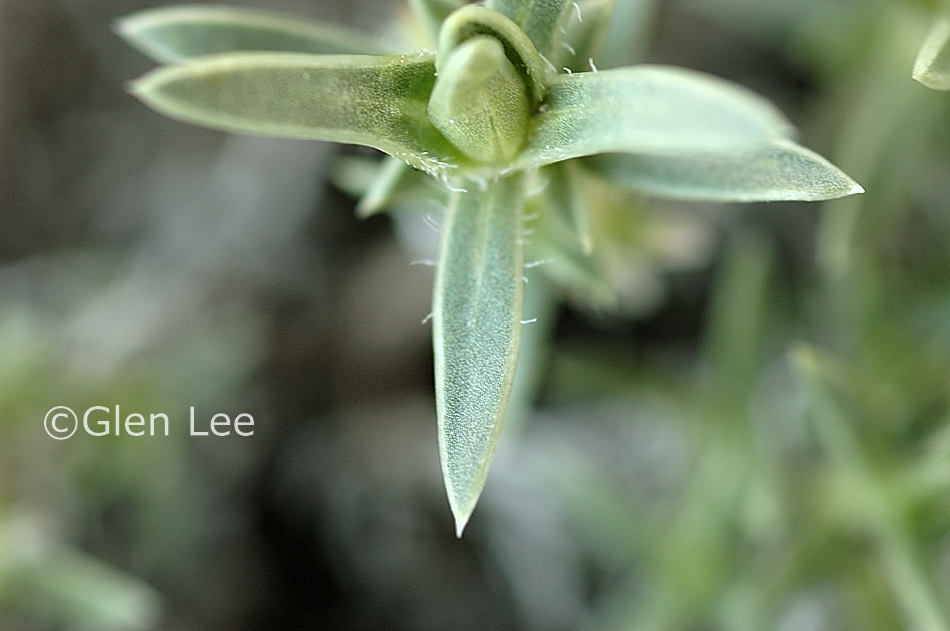 General: Plants prostrate from a woody caudex. Stems pubescent with long hairs.
Flowers: Flowers few, solitary, terminal are pale lavender to white. We measured flowers at 2 cm in diameter.
Leaves: Leaves are oblong to linear, 6 to 15 mm in length, with sharp tips. Leaves with a few long hairs on margin and top surface.
Height: We measured flowering stems to 9 cm tall.
Habitat: Dry benchland and clay hills in southern Saskatchewan.
Abundance: Rare, listed as an S2 by the Saskatchewan Conservation Data Centre.
Origin: Native.
When and where photographed: Photos taken May 31st on steep clay hills in the Big Muddy, about 200 km southwest of our home in Regina, SK.