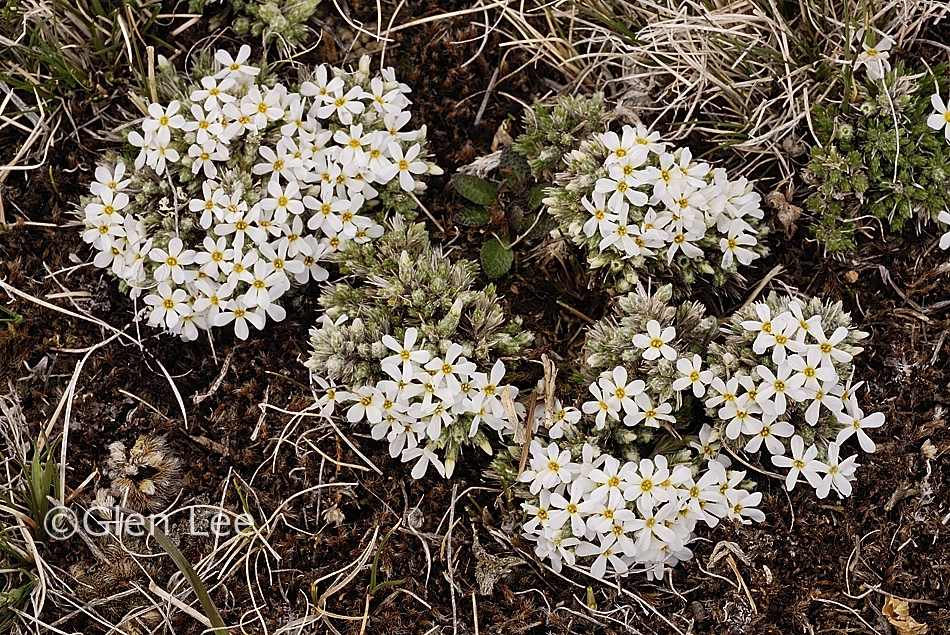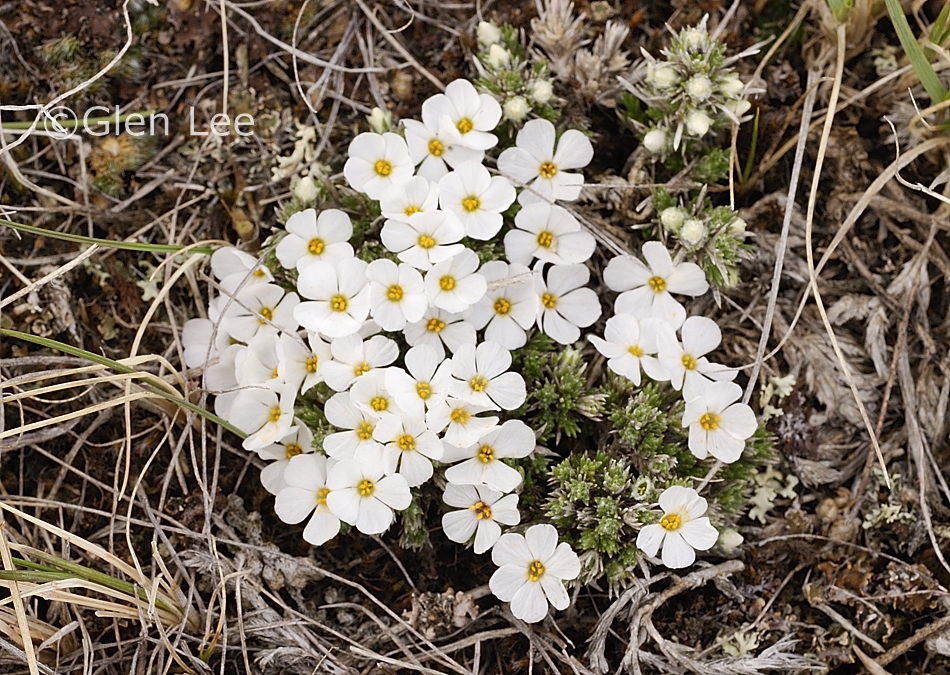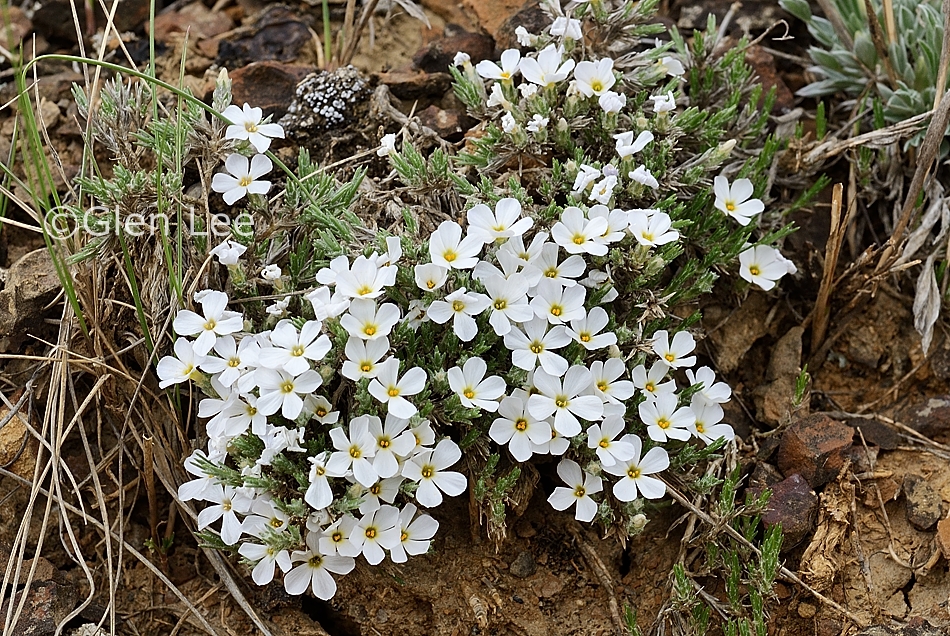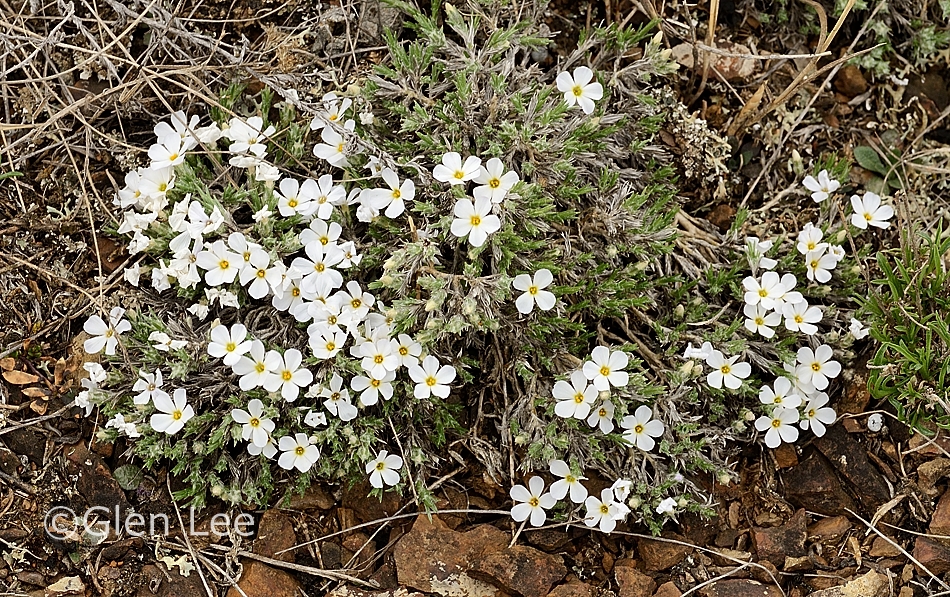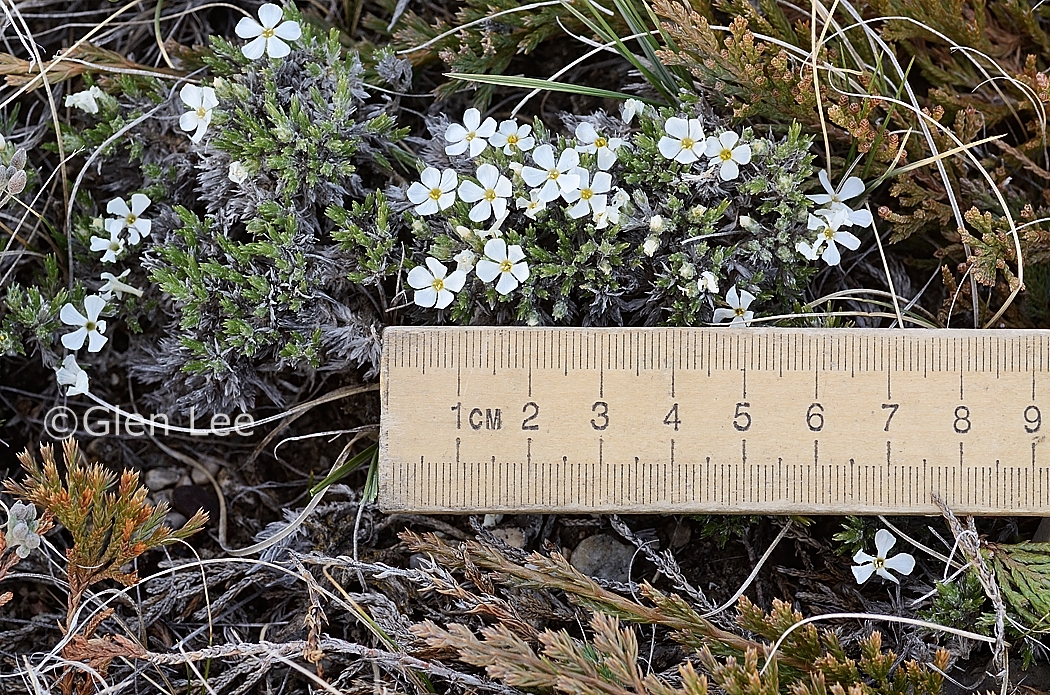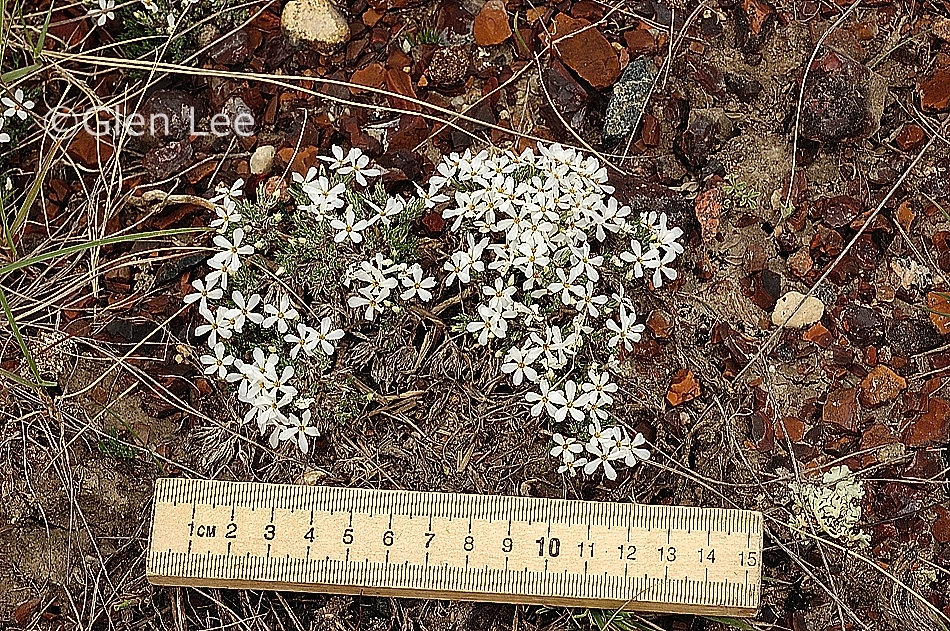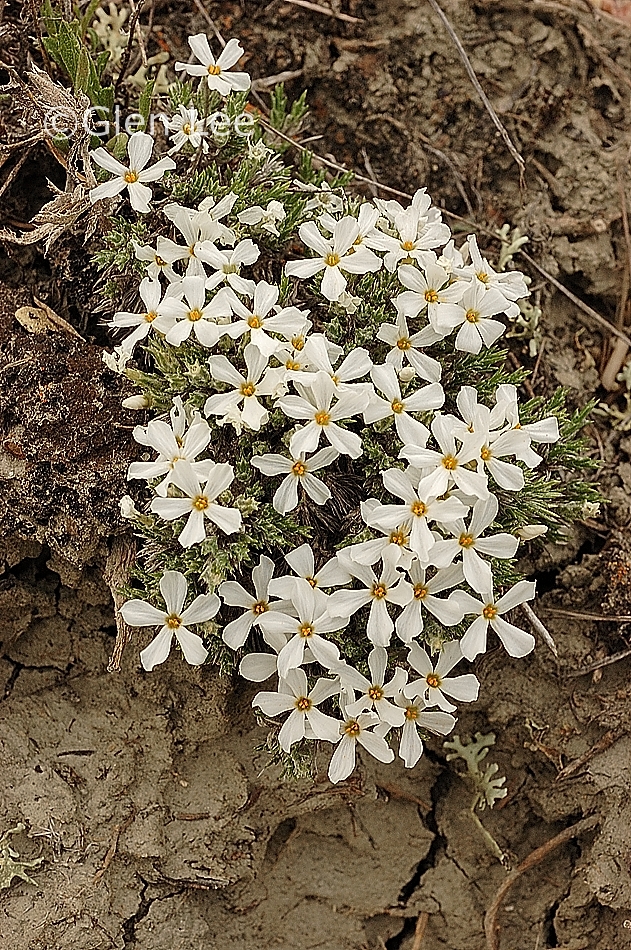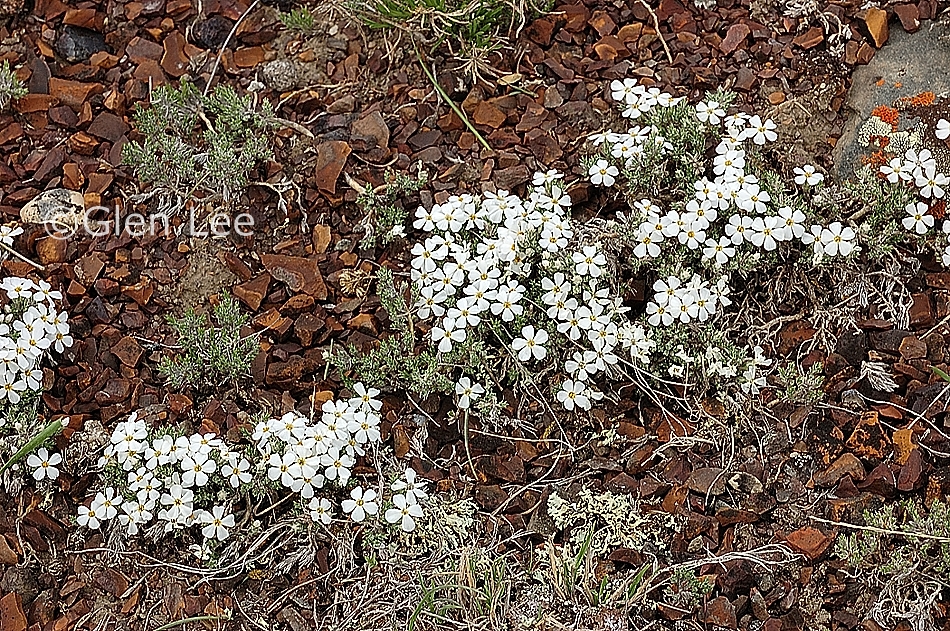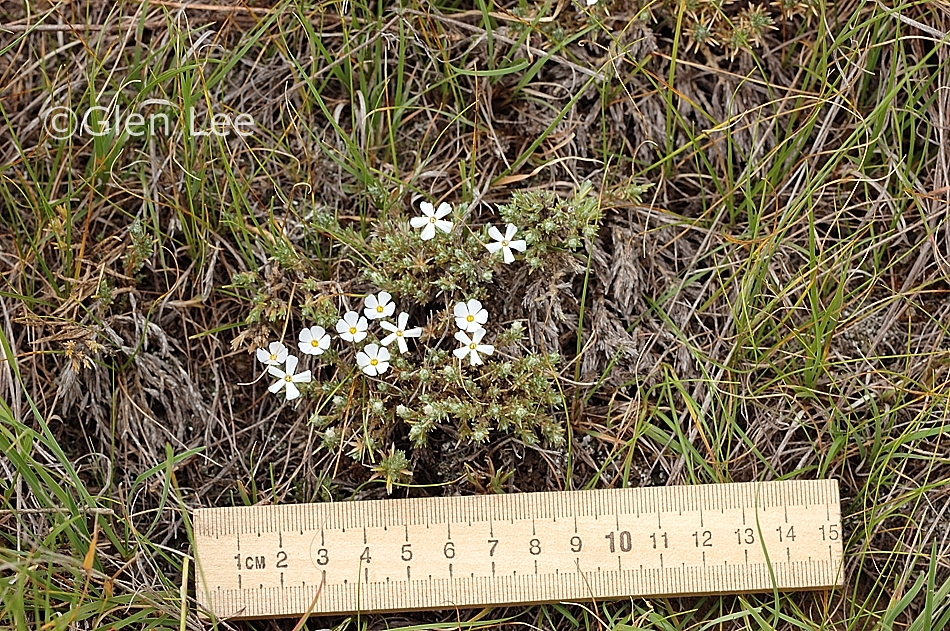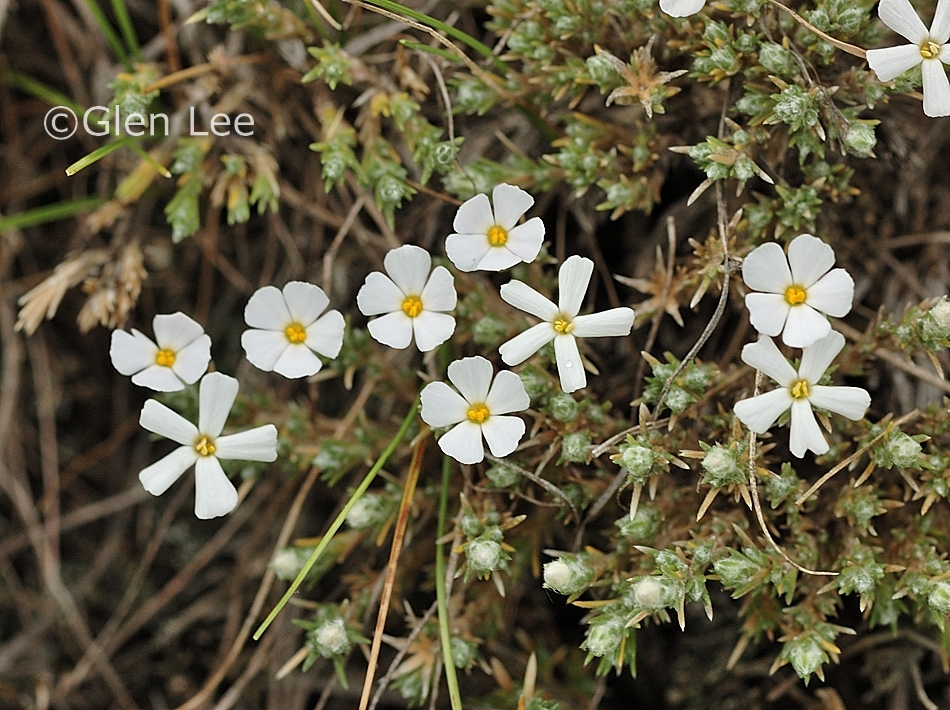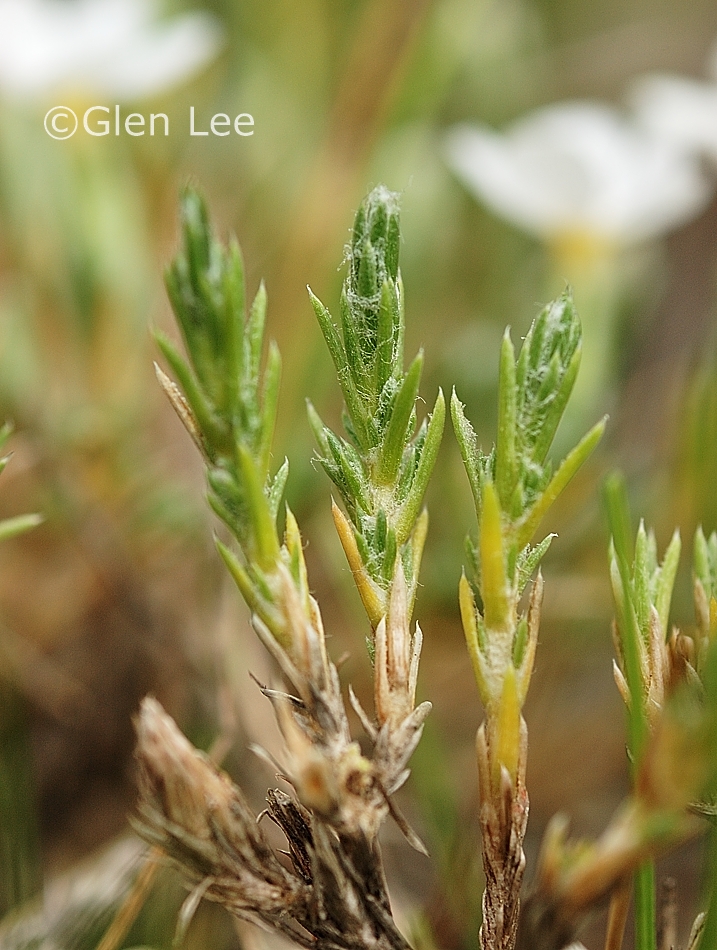 Leaves somewhat imbricate
General: Plants with a tufted, mat forming growth habit, plants with woody roots. One of the earliest flowering prairie wildflowers.
Flowers: Flowers many, terminal, solitary, are white with 5 petals, flower diameter measured from 8 to 10 mm.
Leaves: Leaves opposite, somewhat imbricate (overlapping), linear, sharp-tipped, somewhat woolly. Leaf length measured to 5 mm.
Height: Not applicable.
Habitat: Dry grasslands and prairie hillsides in southern Saskatchewan.
Abundance: Common.
Origin: Native.
When and where photographed: Above photos were taken April 23rd, and June 30th, hillside of the Qu'Appelle Valley, 30 km north of our home in Regina, SK, May 6th prairie hillside in the Cypress Hills about 450 km south west of Regina, SK, May 12th, prairie hillside, Big Muddy, about 150 km south of Regina, and May 17th and 18th on a rocky slope in the Buffalo Grass Eco Reserve 200 km south east of Regina, SK.