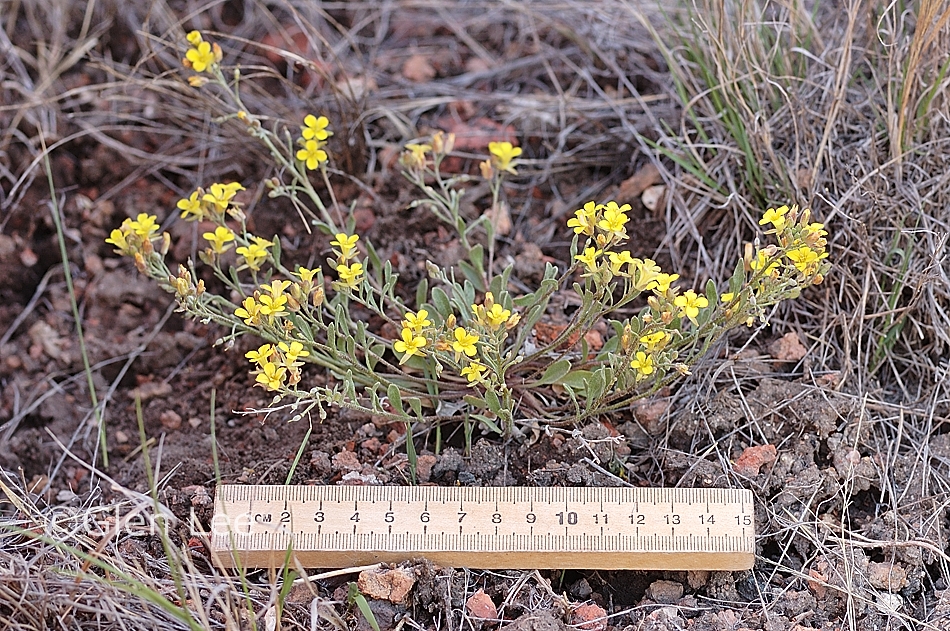 15 cm ruler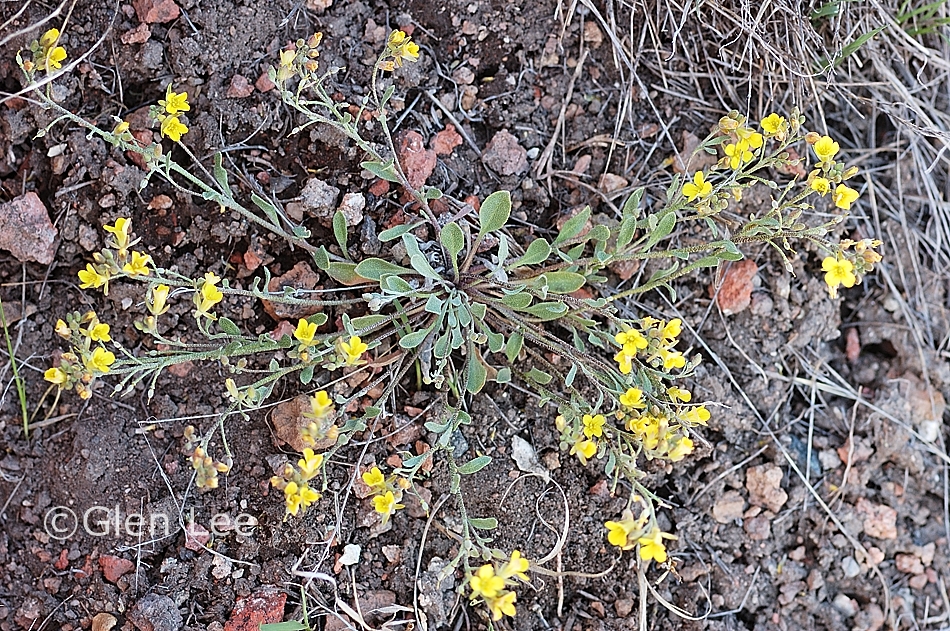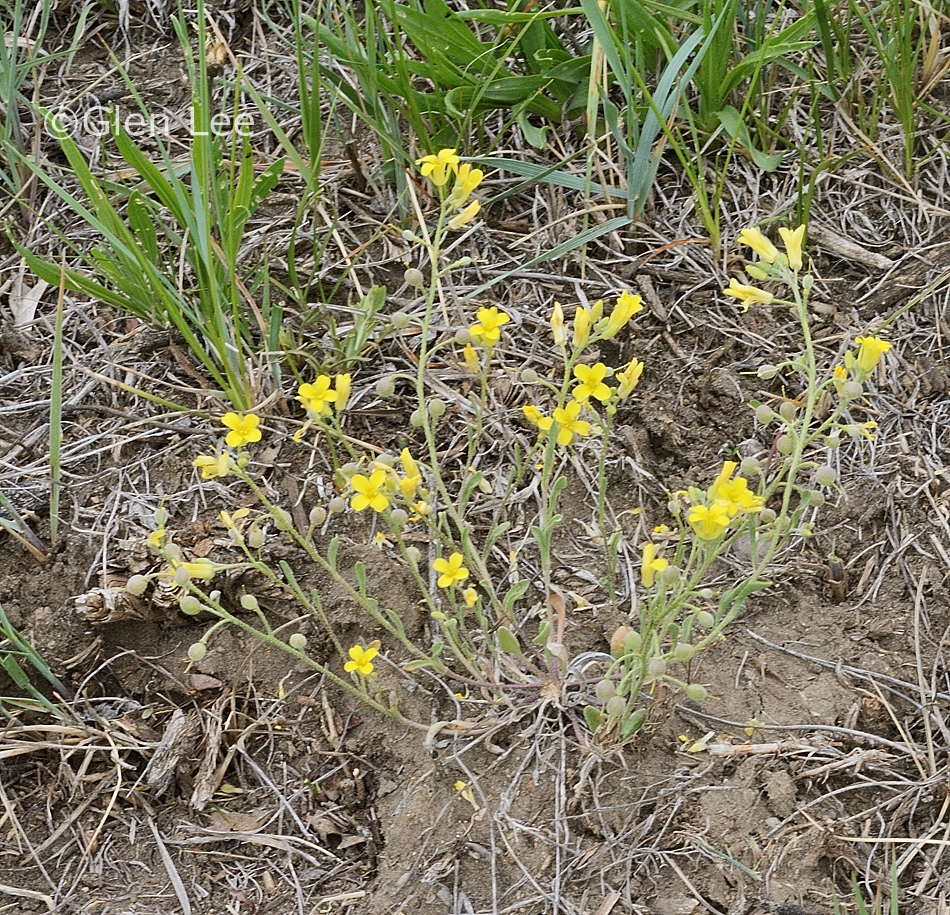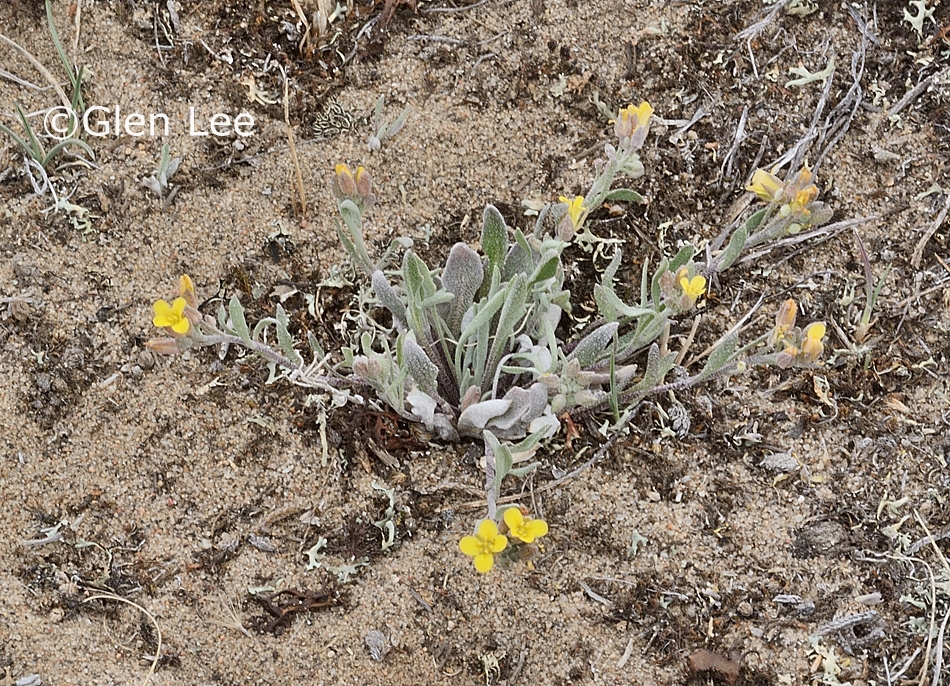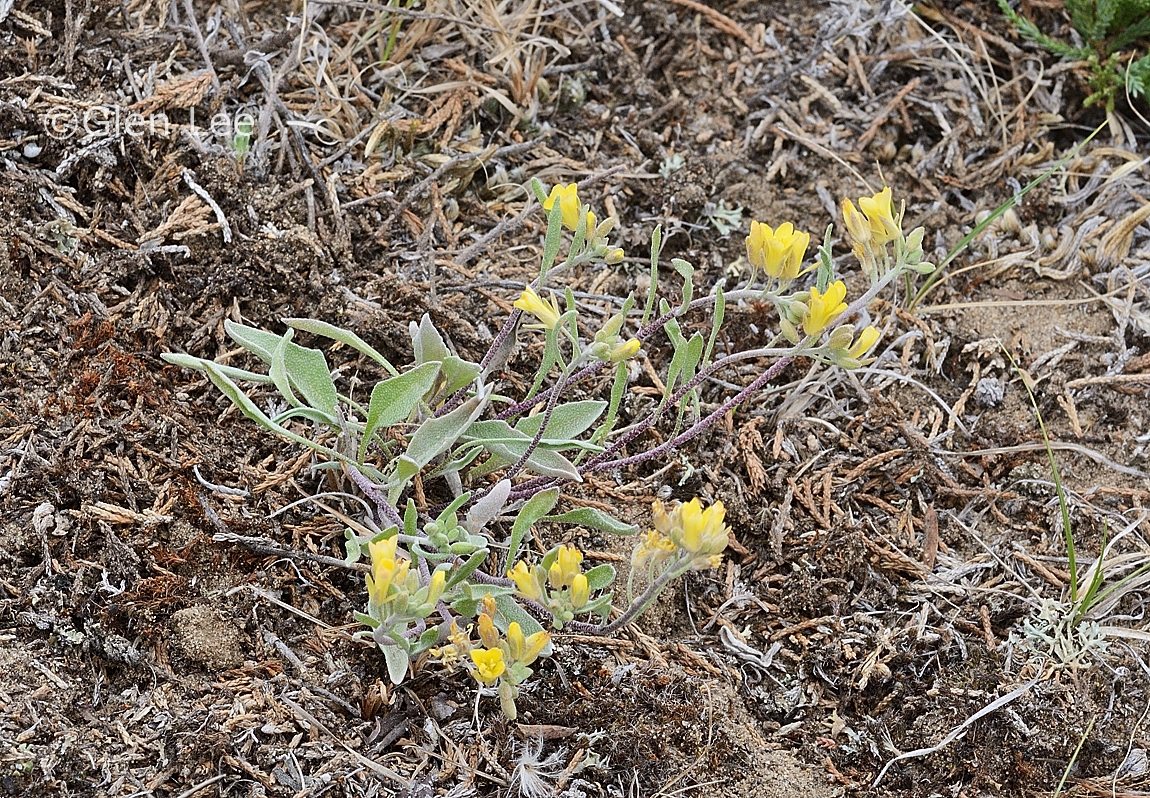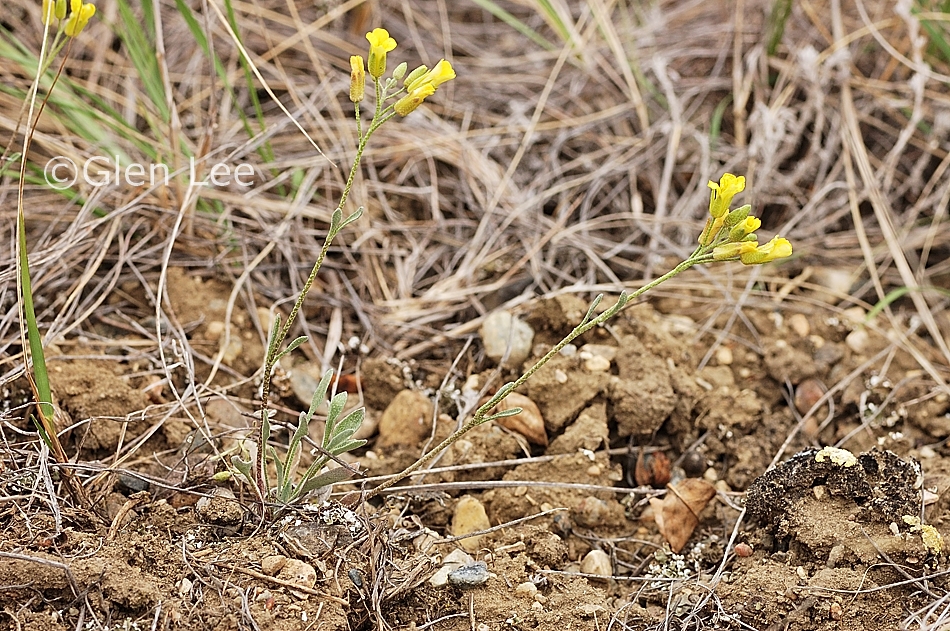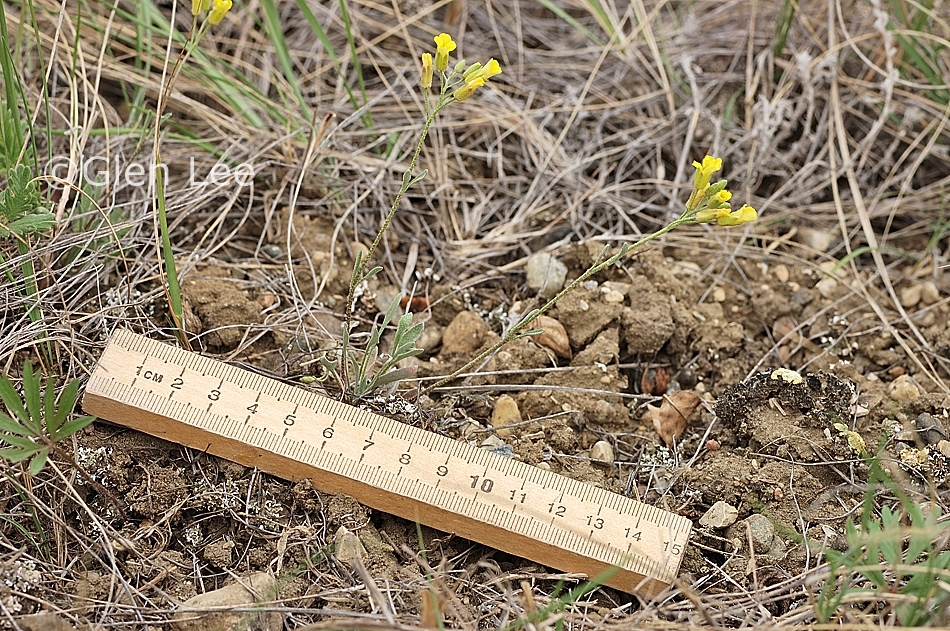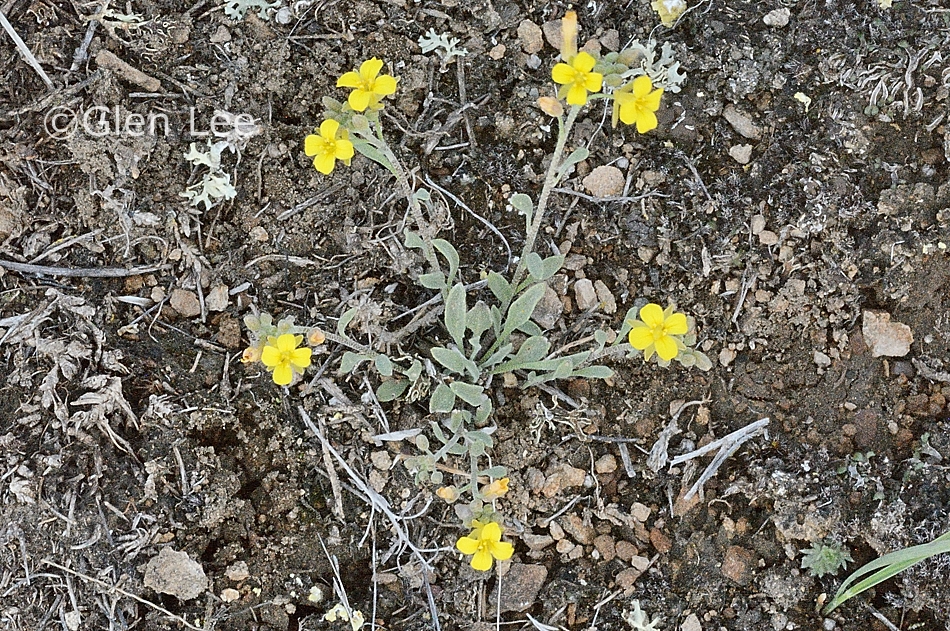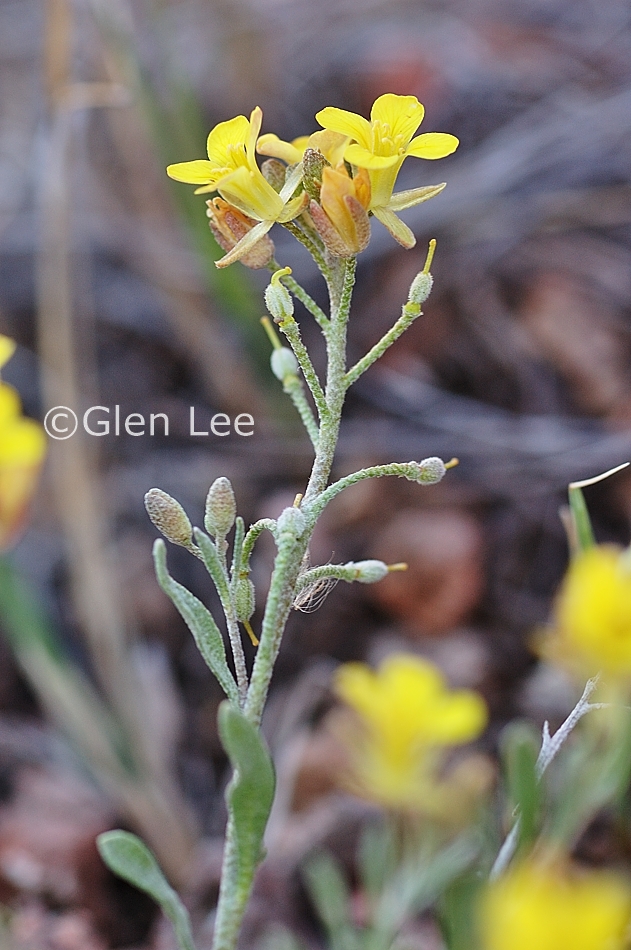 Flowers grow in a raceme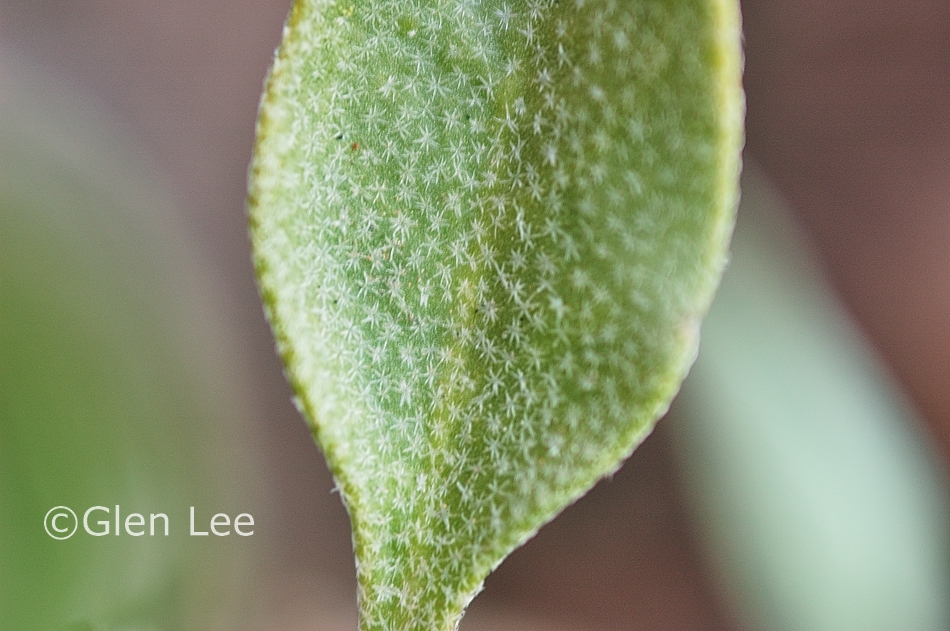 Stems and leaves are starry hairy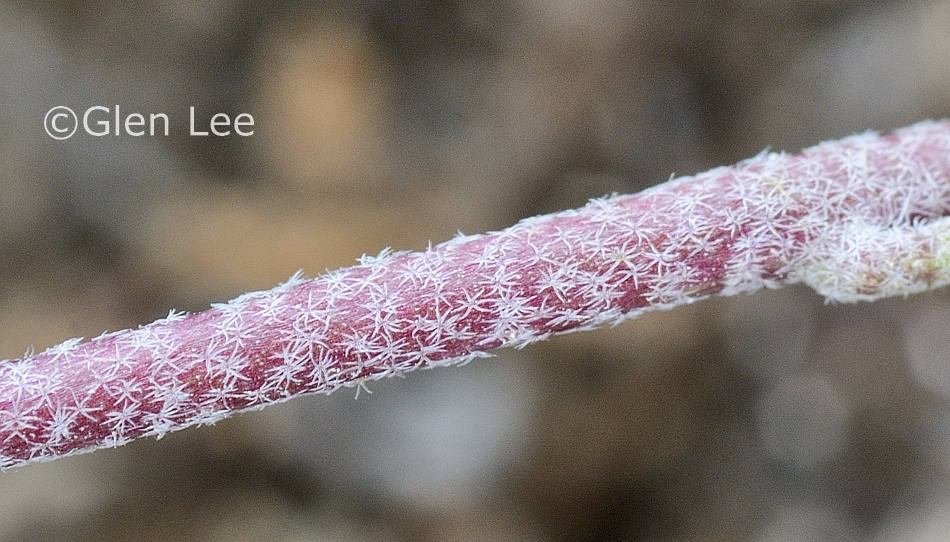 Stem with starry hairs.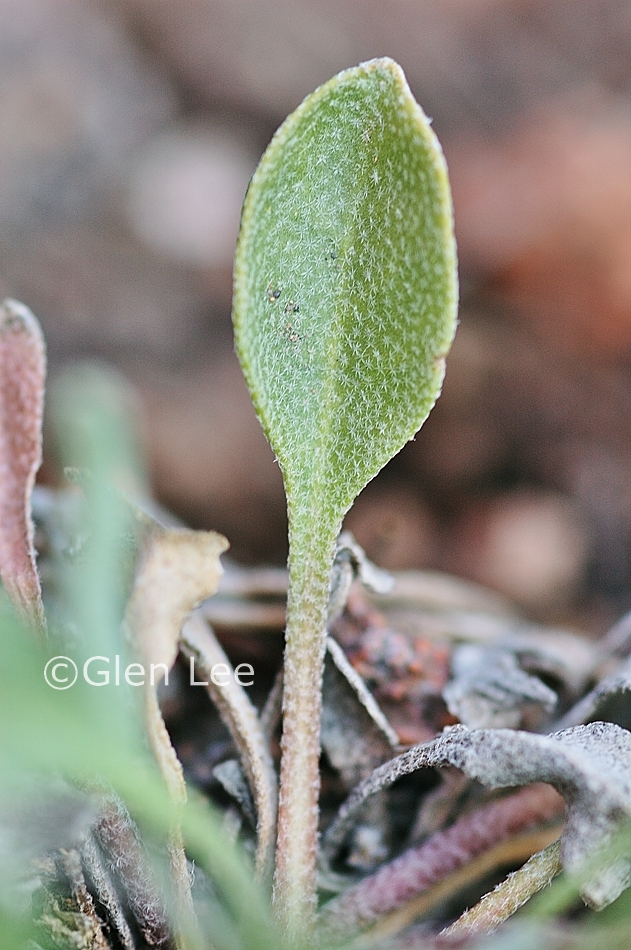 Basal leaf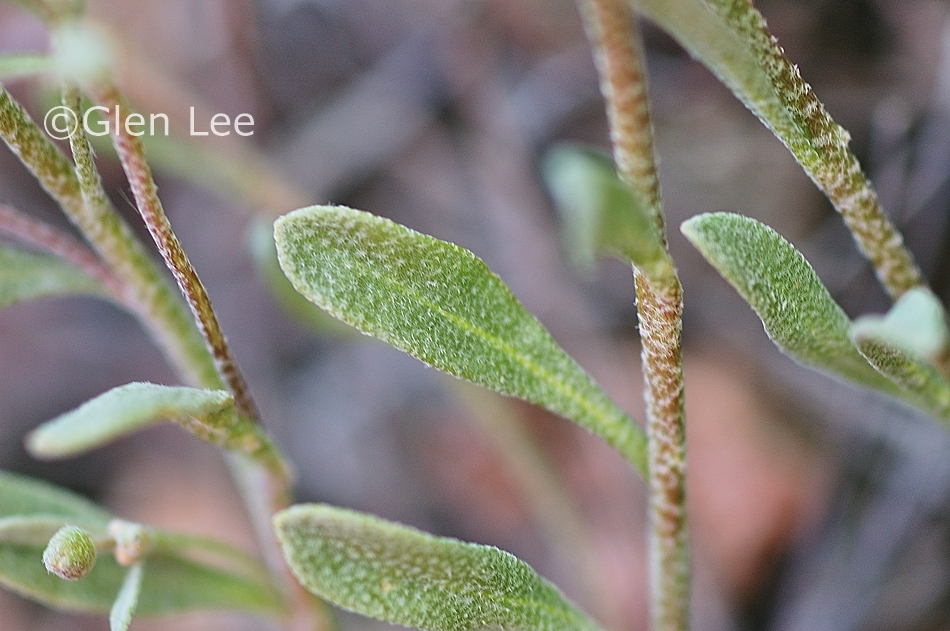 Stem leaf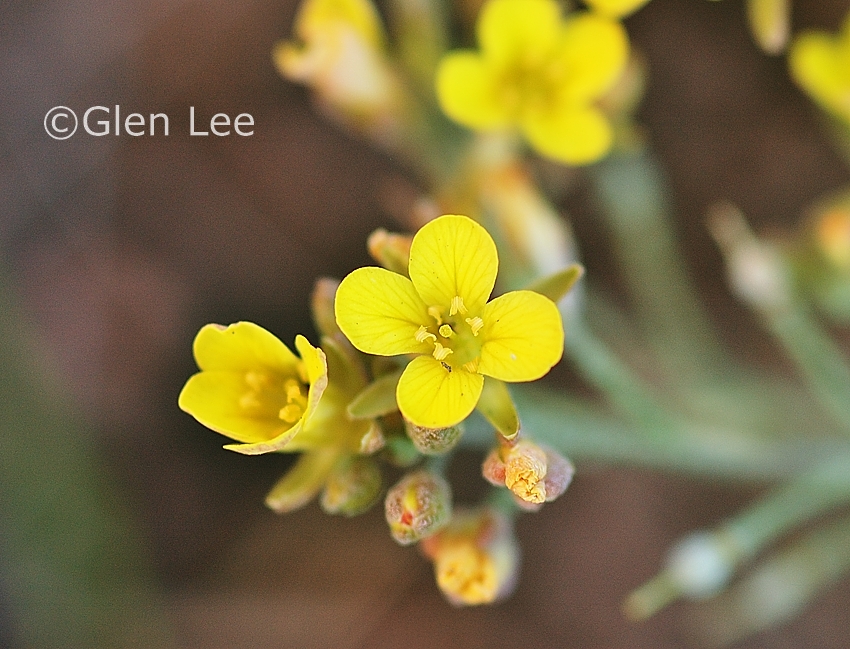 General: Plants tufted with an ascending growth habit. Stem and leaves starry hairy. Foliage grey green in colour.
Flowers: Flowers in terminal racemes, we measured a flower at 6 mm diameter and 9 mm long.
Fruit: Seed pods round to ellipsoid. Pods measured to 2 mm long by 1.5 mm wide.
Leaves: Leaves are mostly basal, basal leaves elliptical to oblanceolate, we measured a basal leaf at 29 mm long and 8 mm wide. Stem leaves alternate, reduced in size upwards, lower stem leaves with short petioles.
Height: We measured plants to 8.5 cm tall and 22 cm wide. Width is listed in Budd's Flora from 5 to 30 cm.
Habitat: Dry hillsides, and prairie.
Abundance: Common.
Origin: Native.
Synonym: Listed in some of the field guides we use as Lesquerella ludoviciana, and Lesquerella arenosa.
When and where photographed: Above photos taken May 4th on sandy prairie in Douglas Provincial Park, 225 km northwest of Regina, SK, May 7th, prairie in the Buffalo Grass Eco Reserve, 200 km south east of Regina, SK, and May 25th hilly grassland about 80 km west of our home in Regina, SK.