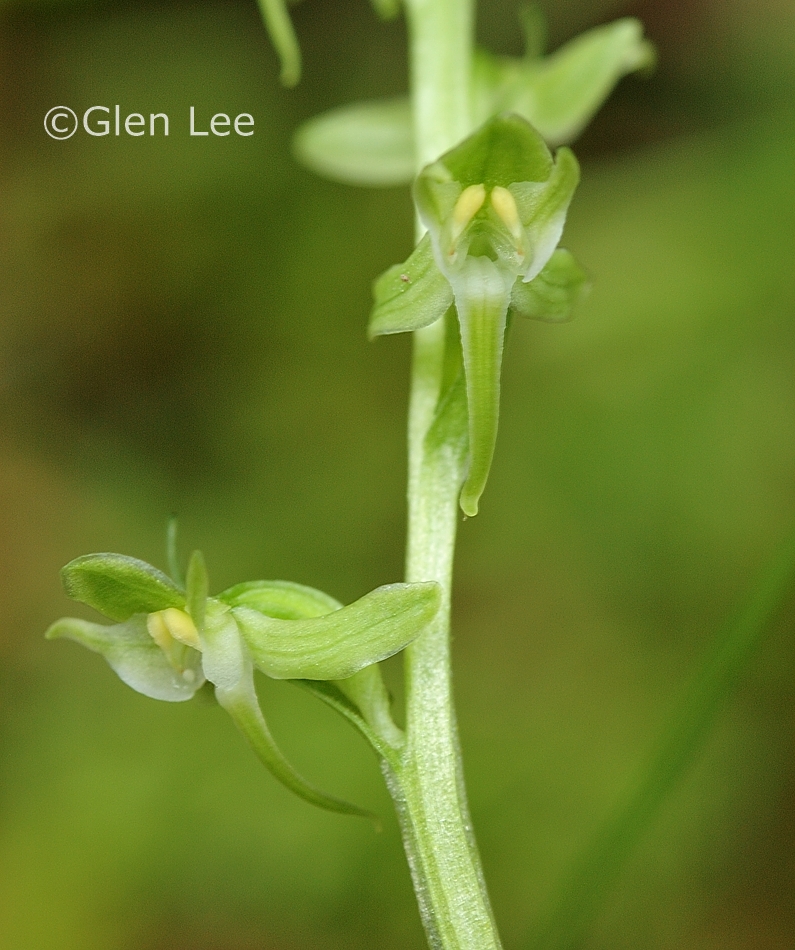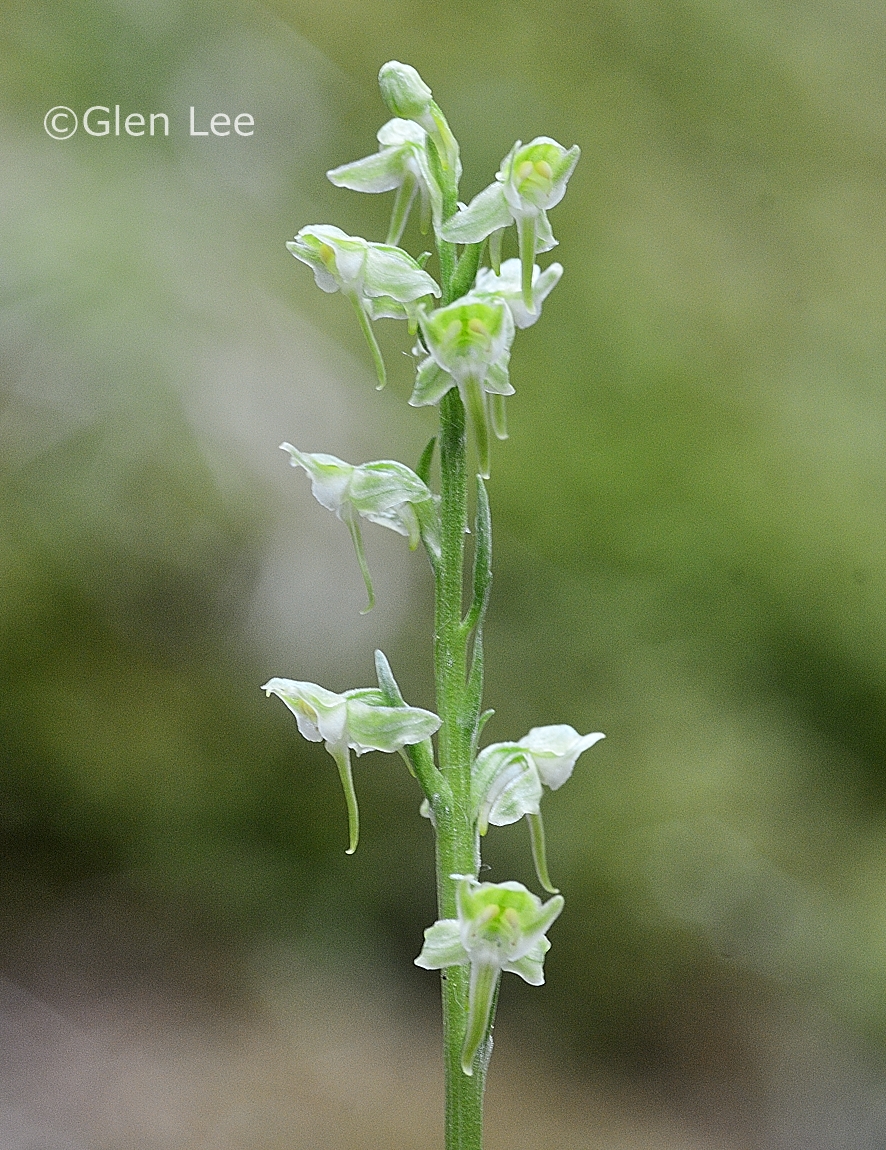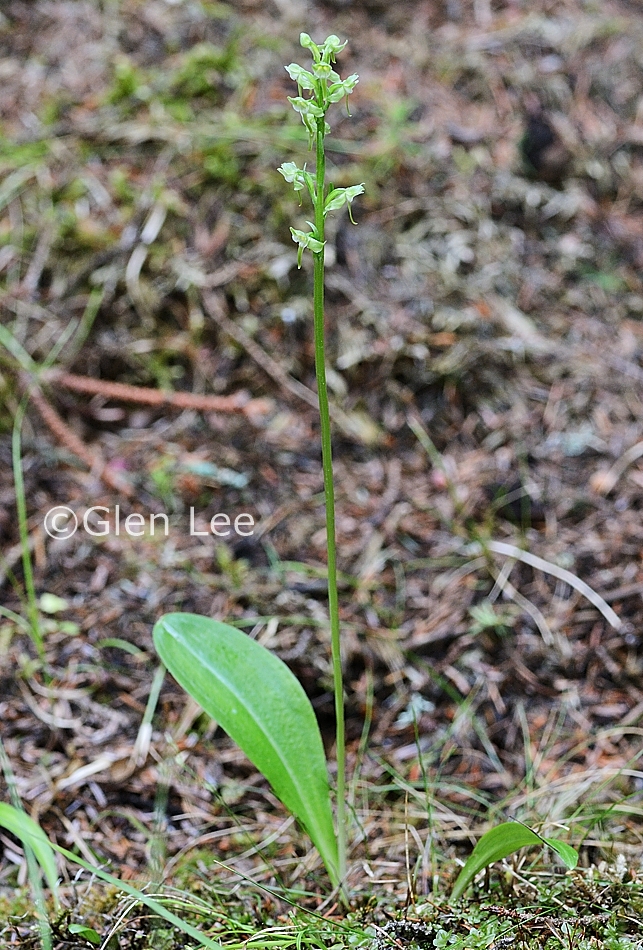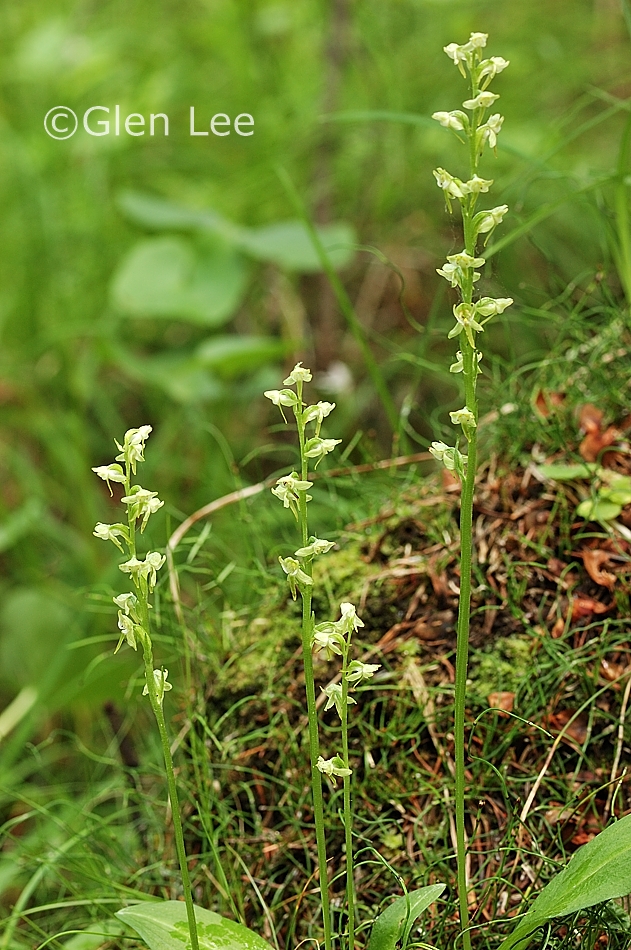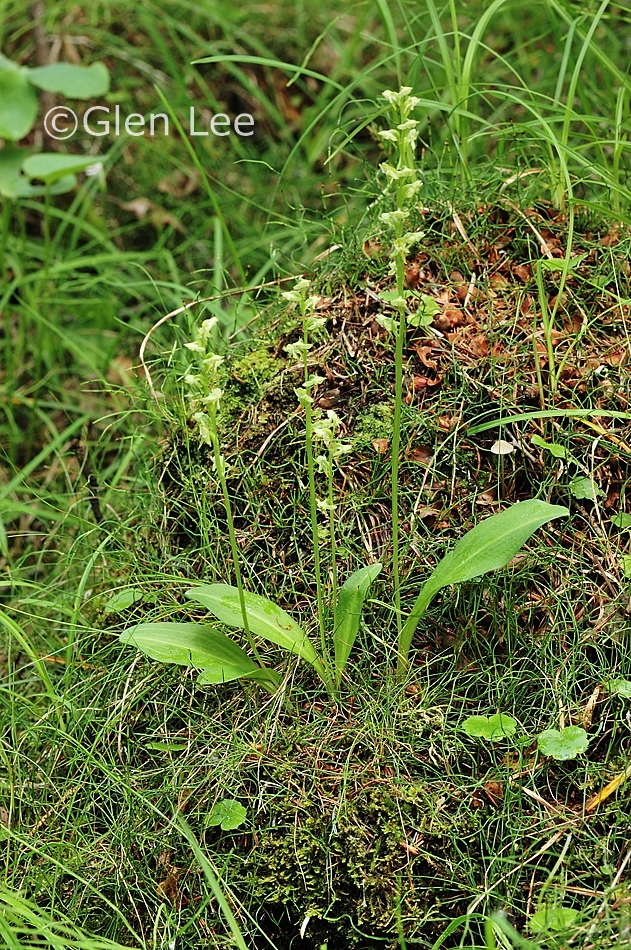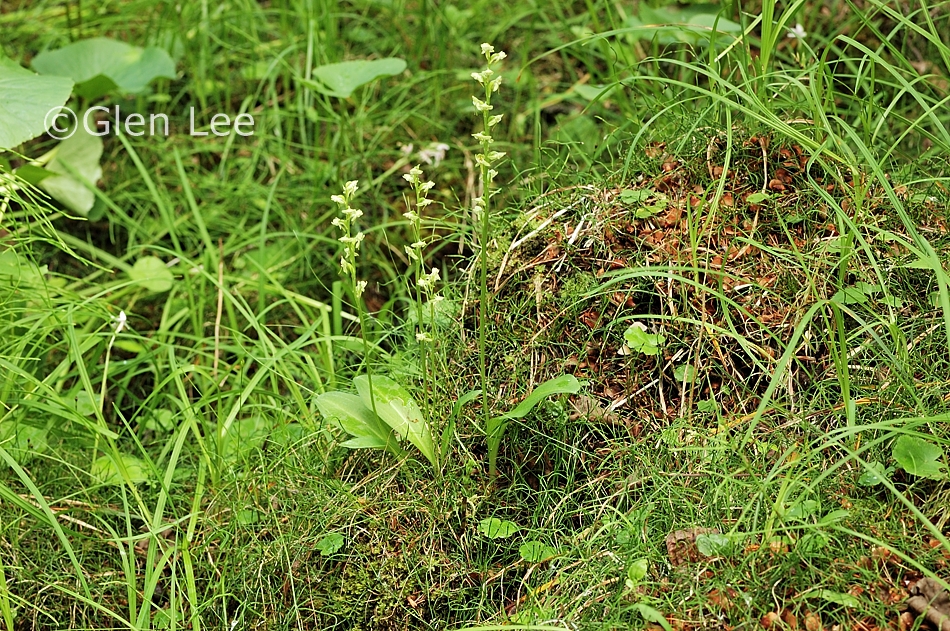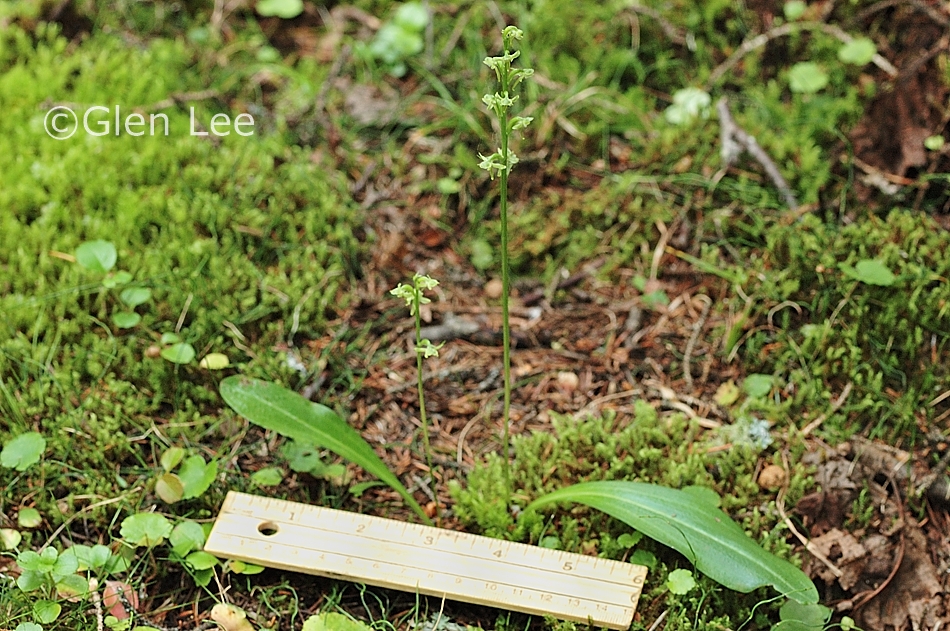 15 cm ruler for scale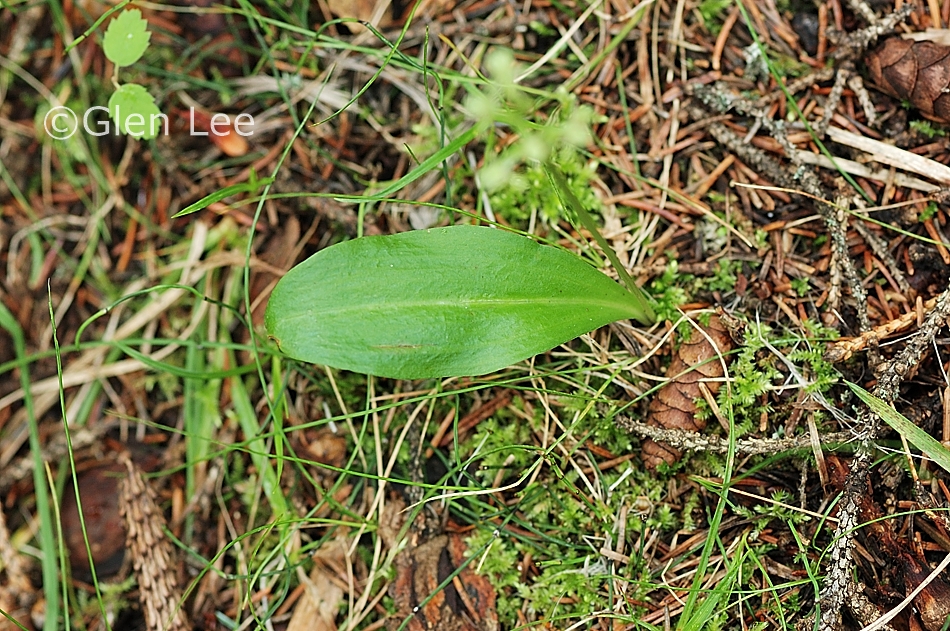 General: Small orchid with a leafless peduncle, and a single basal leaf. Plants are glabrous.
Flowers: Small, greenish-white growing in a spike. The flowers have a long lip which is bent downwards and back, and a slender spur almost as long as the lower lip. The lateral petals and dorsal sepal form a hood over the column. The lateral sepals are oblong-shaped and are bent backwards. We measured a flower at 5 mm in diameter.
Leaves: The single basal leaf is obovate, we measured a leaf at 13 cm long and 25 mm wide.
Height: Height listed in Budd's Flora to 25 cm, I measured plants to 20 cm tall.
Habitat: Wet sphagnum moss in shady coniferous woods.
Abundance: Common.
Origin: Native.
When and where photographed: The above photos were taken June 20th mossy woods Duck Mountain provincial park, about 300 km northeast of Regina, SK, June 22nd, wet, mossy black spruce woods a bog in heavy forest, in east-central Saskatchewan.