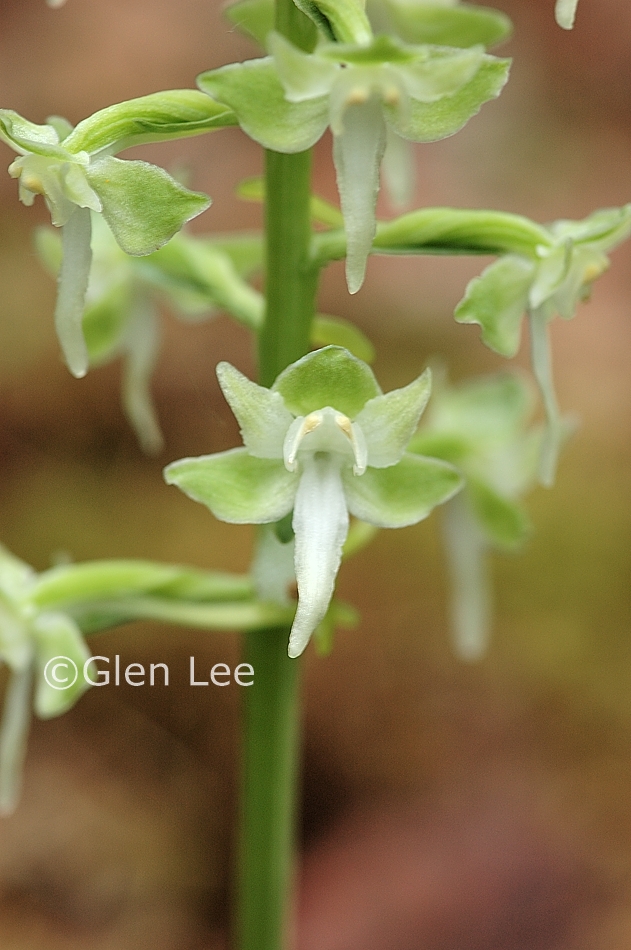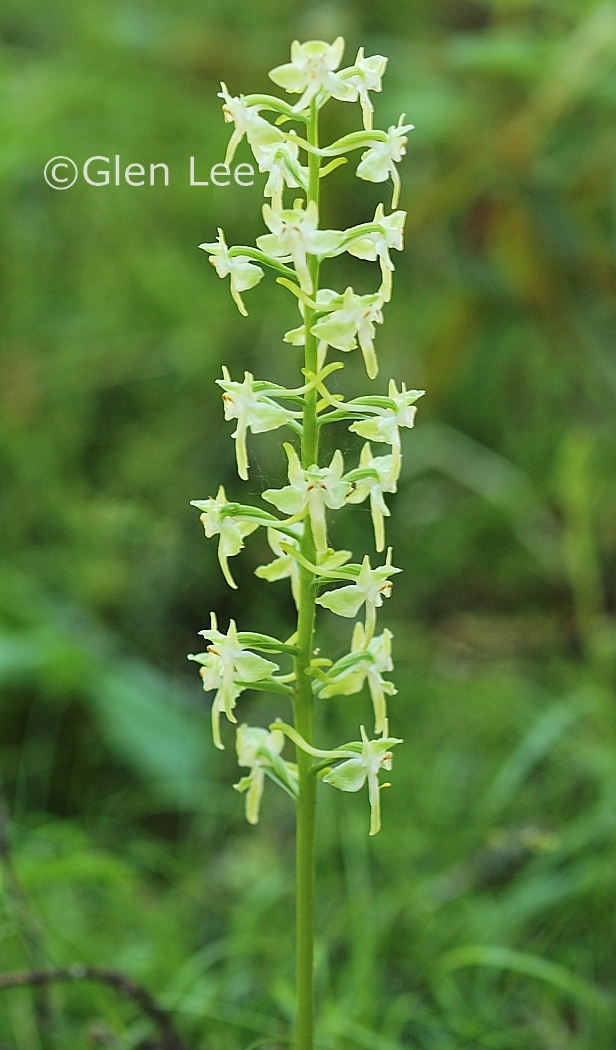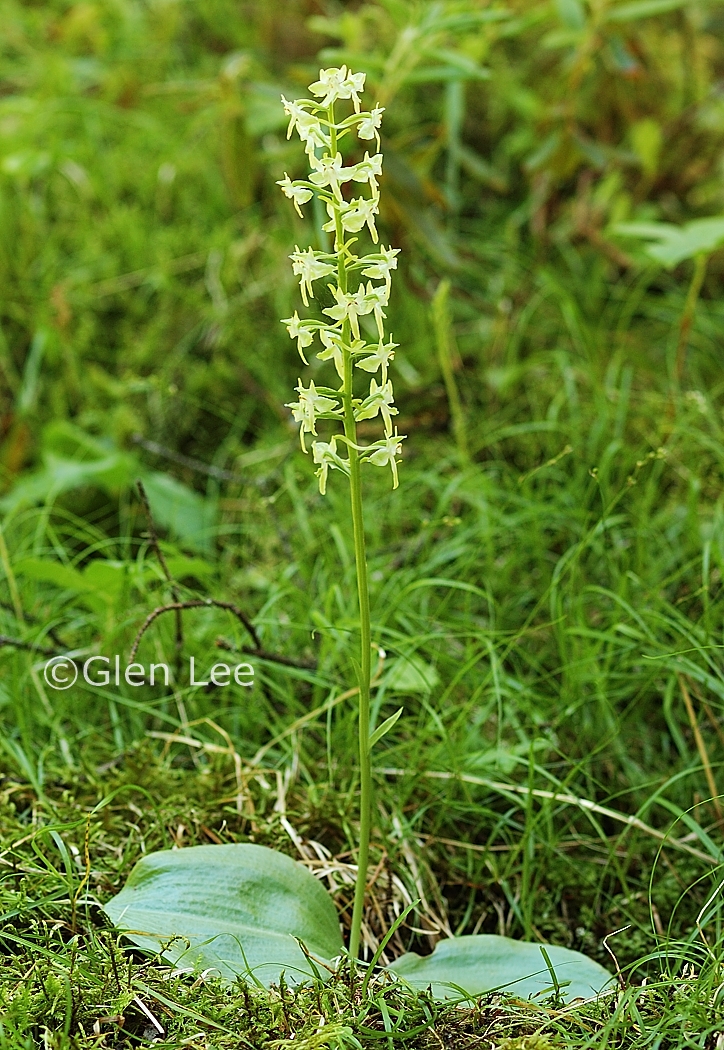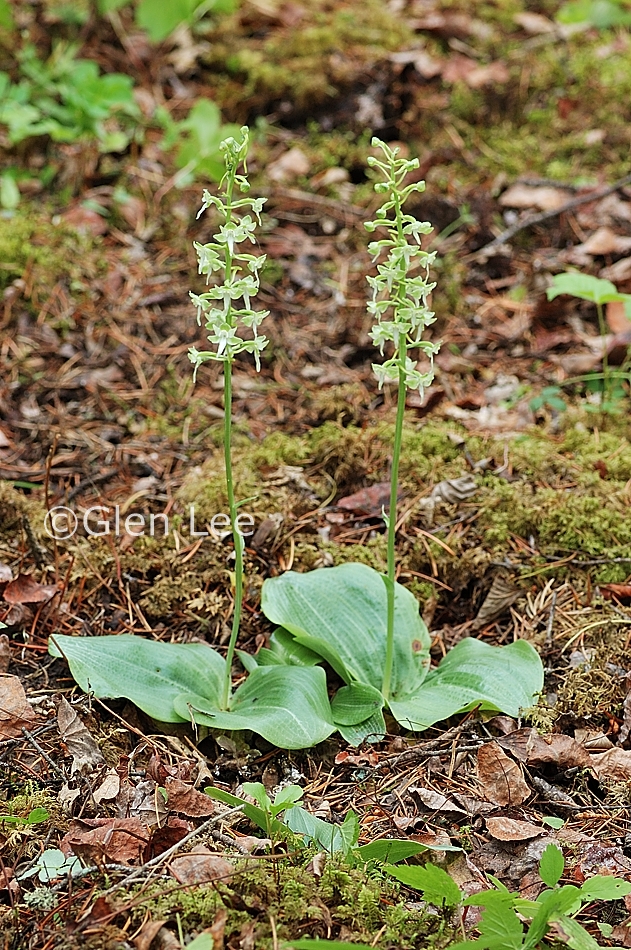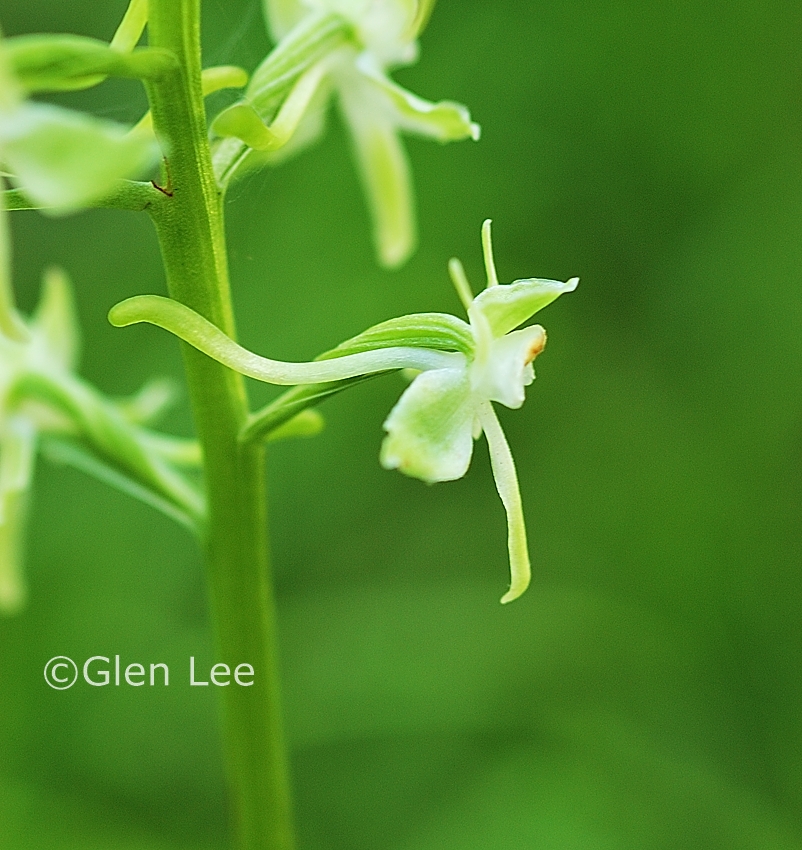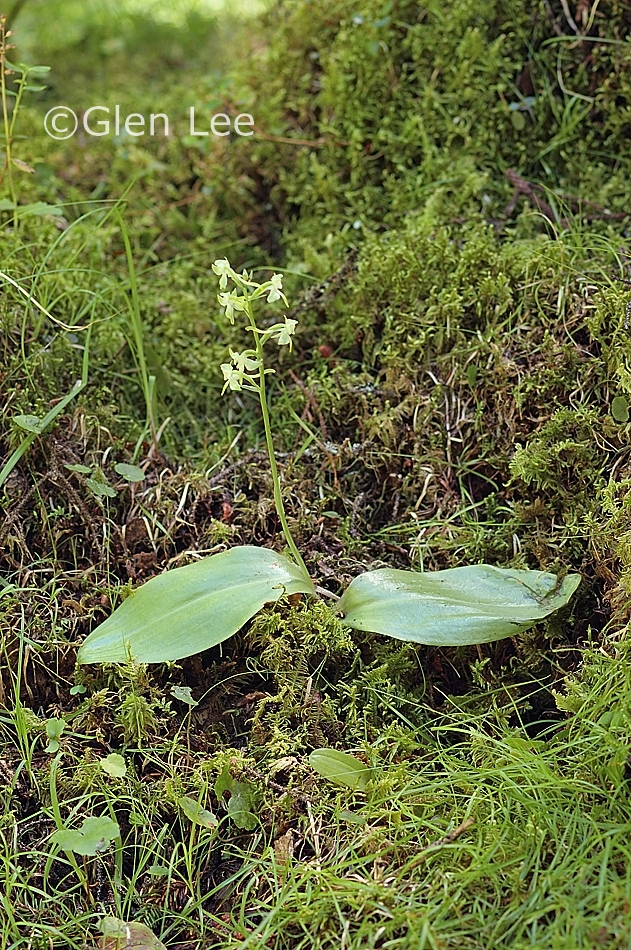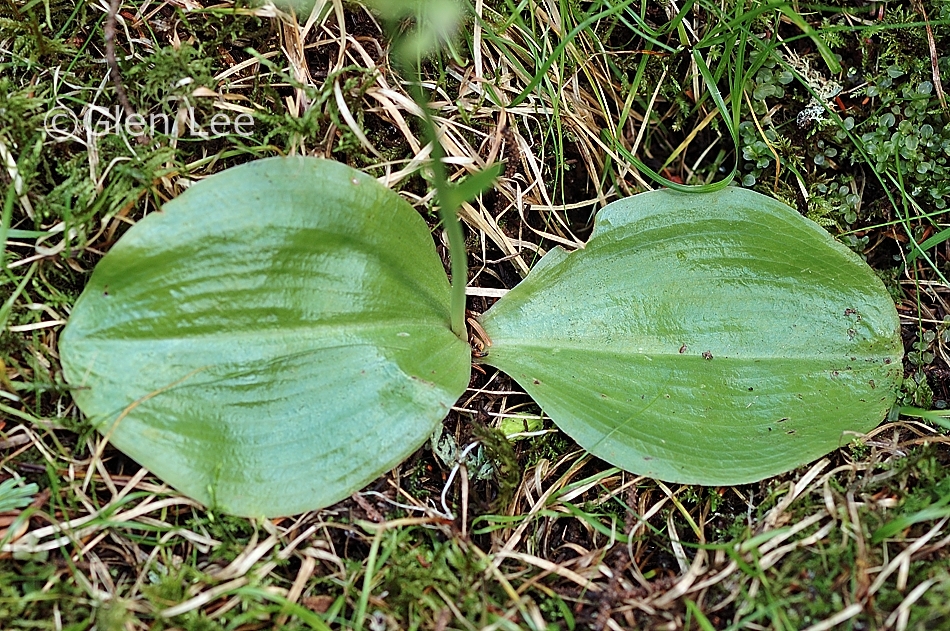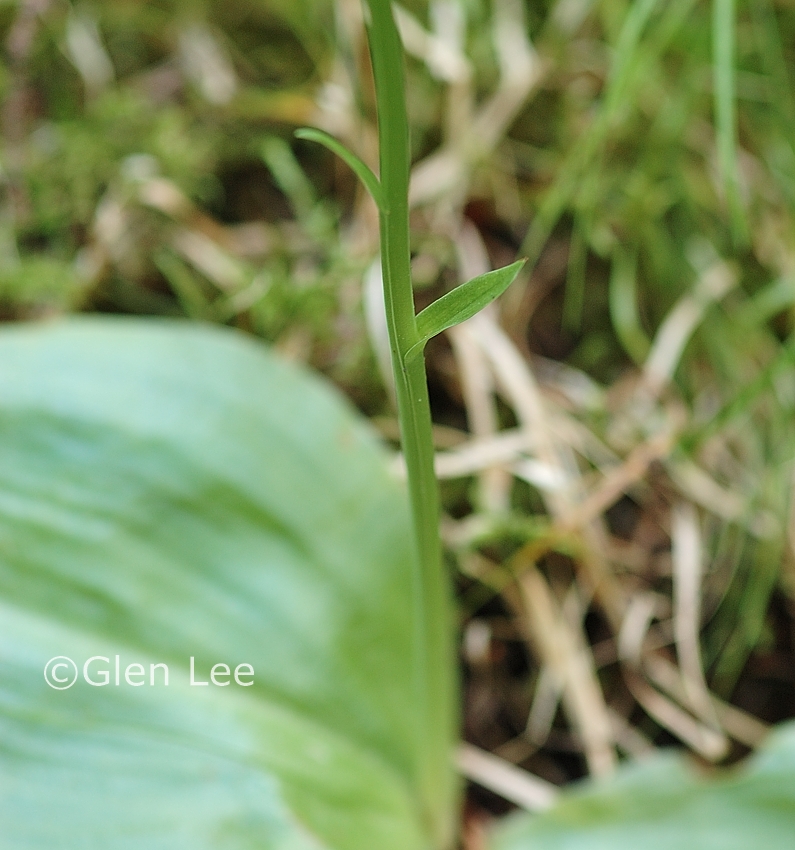 Bracts on stem in above photo
General: Orchid found in moist, shady woods. This plant has an upright growth habit and a single, leafless peduncle. Plants glabrous.
Flowers: Inflorescence is a long spike, spikes measured to 14 cm long. Flowers are greenish white, with a long narrow lip and a long spur. The lateral petals and sepals are spreading. The dorsal sepal forms a hood over the column. Flowers measured at 19 mm diameter, lower lip at 9 mm long, and spurs to 18 mm long.
Leaves: There are two basal leaves, opposite, spreading on the ground. Leaves round to broadly elliptical. Basal leaf measured at 9 cm long and 7.5 cm wide. There are 1 to 3 floral bracts roughly mid way on the peduncle. The floral bracts are lanceolate, we measured a bract at 17 mm long and 5 mm wide.
Height: Height listed in Budd's Flora to 60 cm in height, we measured plants to 33 cm tall.
Habitat: Moist woods in the boreal forest.
Abundance: Rare, ranked as an S3 by (as of 2021) the Saskatchewan Conservation Data Centre.
Origin: Native.
How to identify this species of orchid: Identified by its two round basal leaves lying flat on the ground, and its long flower spurs.
When and where photographed: The above photos were taken July 5th and July 12th, mossy black spruce woods, boreal forest 450 km north east of our home in Regina, SK.