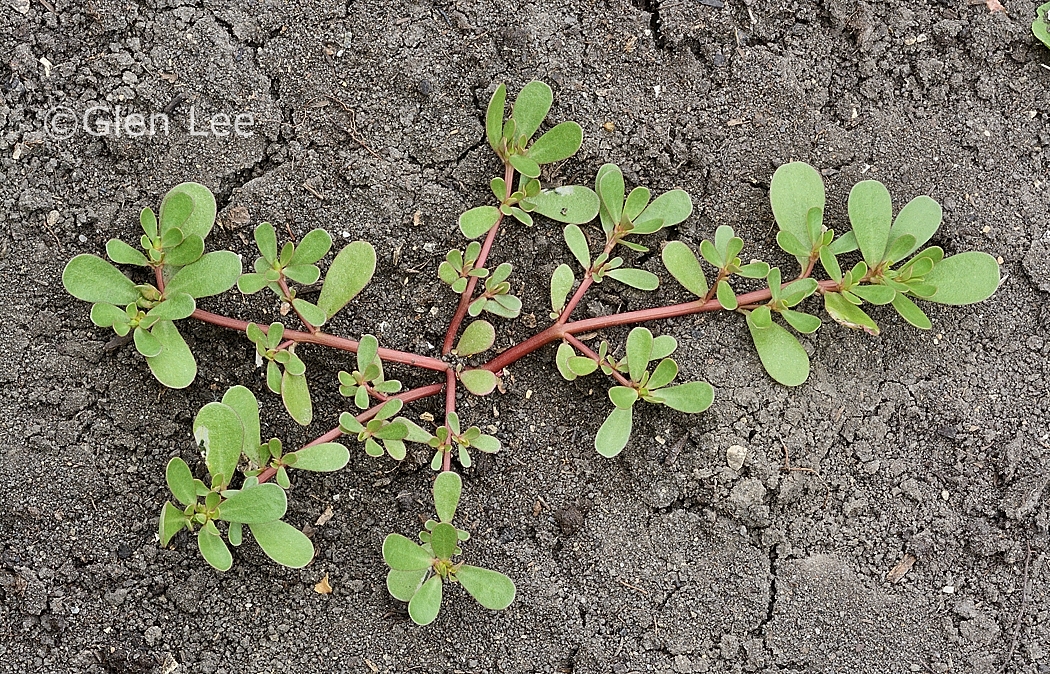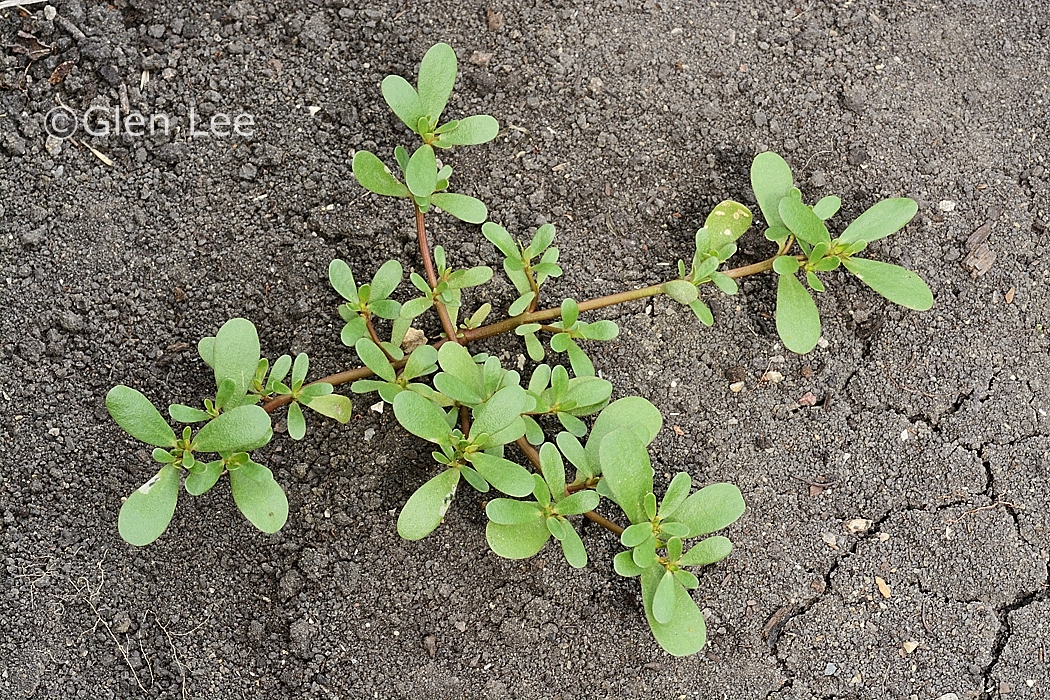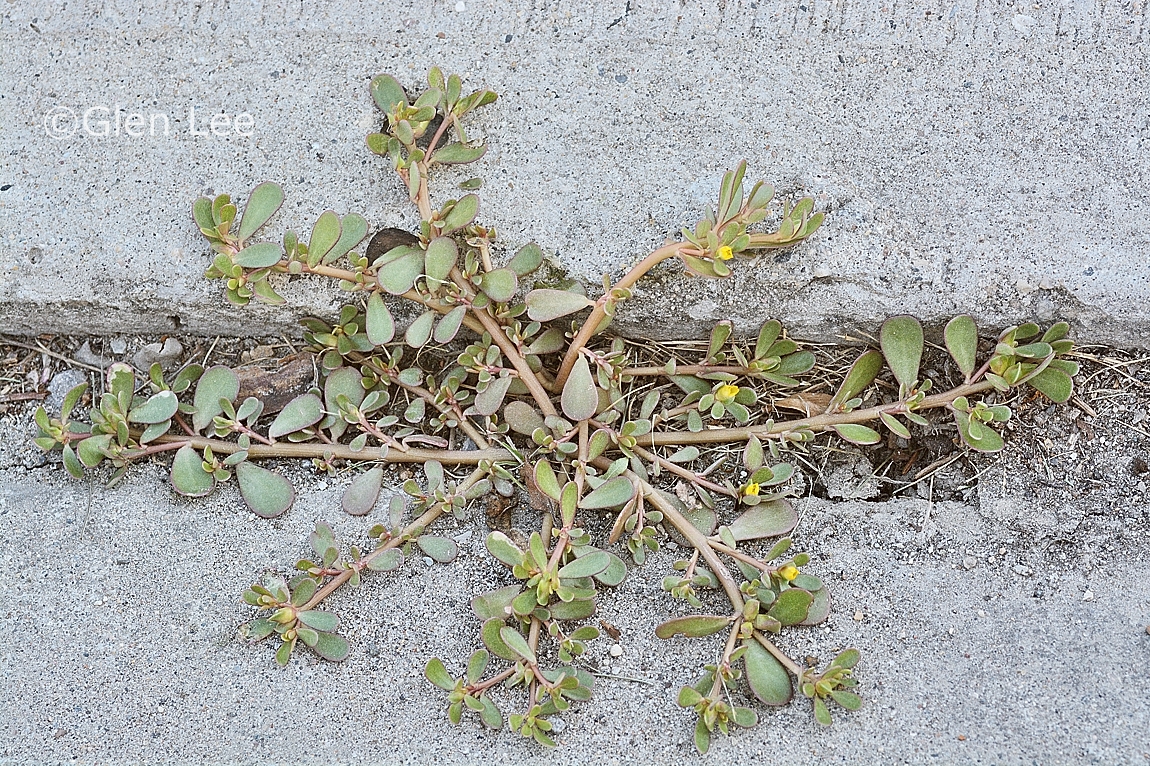 Flowers just beginning to open at 9:30 a.m.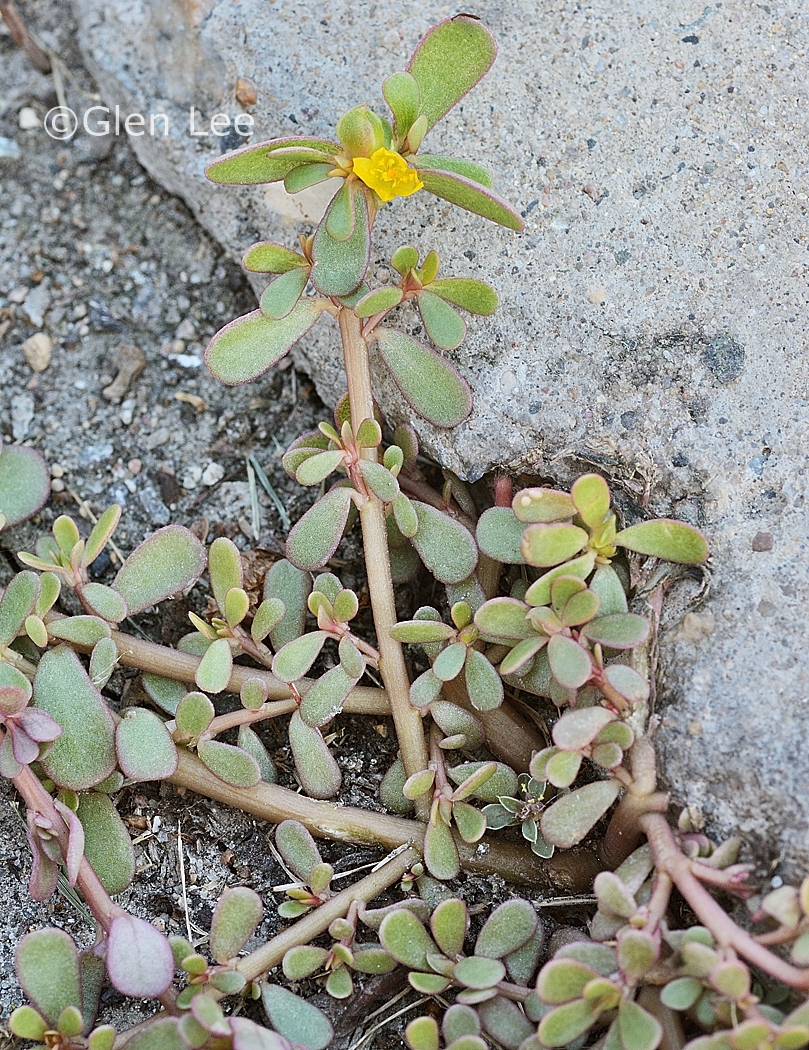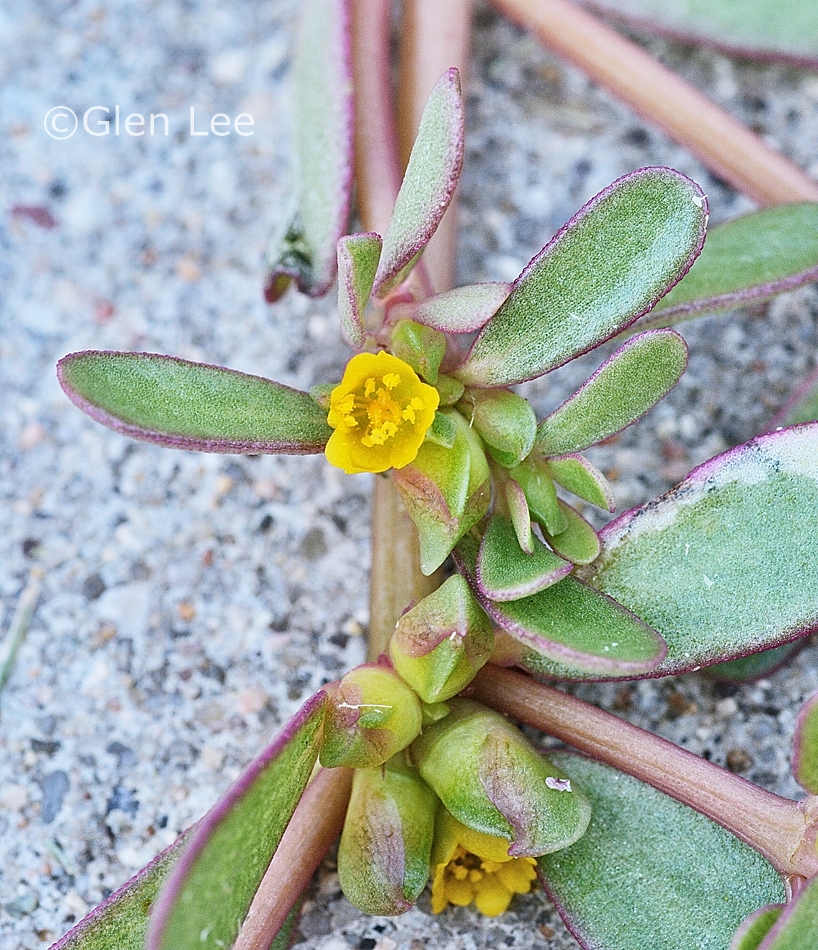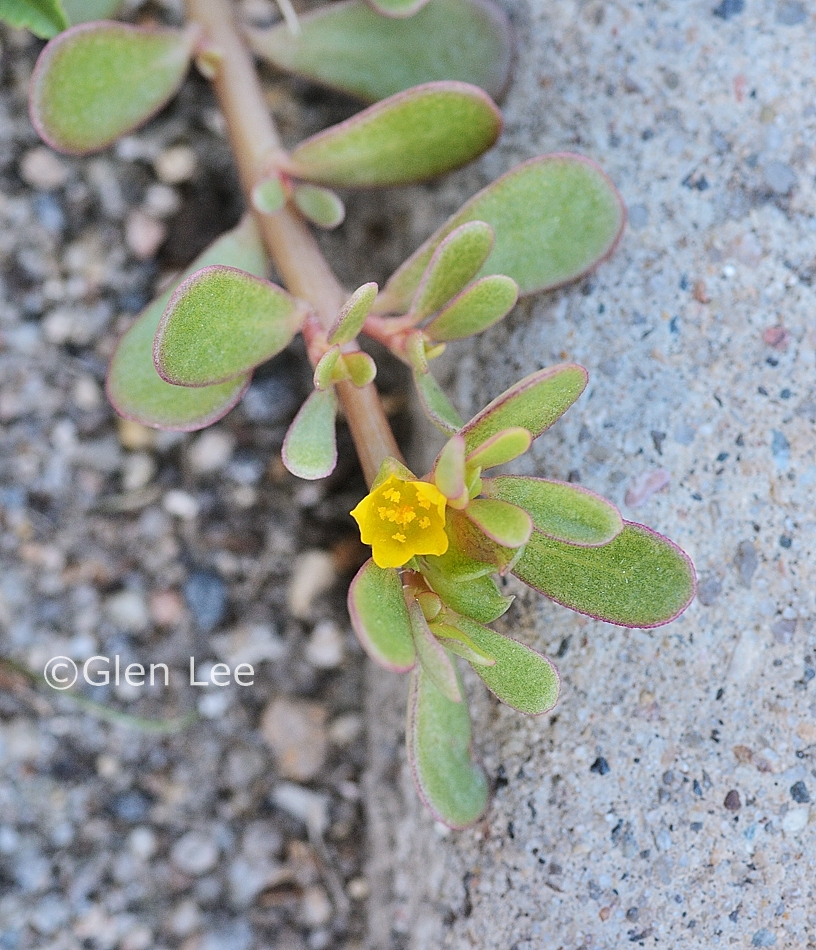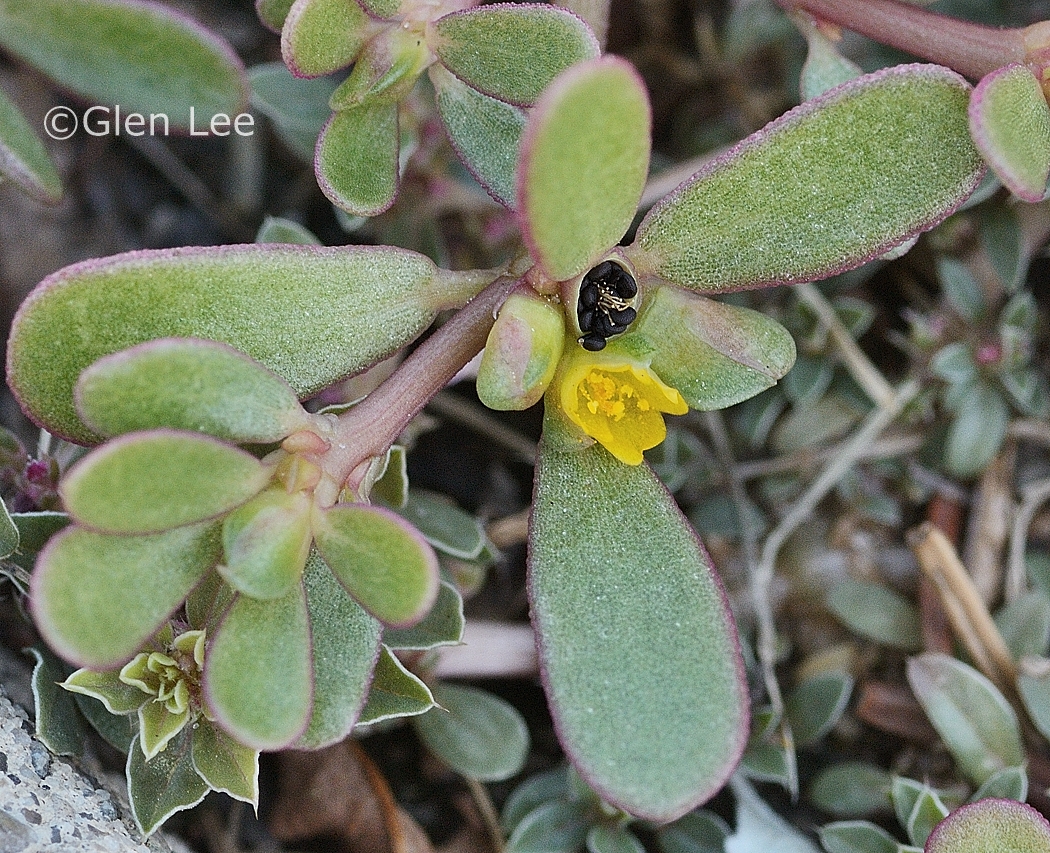 Open flower and seeds
General: Matt-forming, weedy annual. Stems reddish and fleshy. Plants glabrous.
Flowers: Flowers bright yellow and grow in leaf axils. The flowers open for only a short time in the morning, starting at about 9:30 a.m., and begin closing within 20 minutes. A couple of hours later, the yellow of the flowers is completely absent from the plants. We measured flowers from 4 to 6 mm diameter.
Leaves: Leaves are alternate, obovate, thick and fleshy. We measured a leaf at 20 mm long by 9 mm wide.
Height: n/a, Budd's Flora lists a plant spread to 40 cm, we measured plants to 39 cm across.
Habitat: Gardens, bare soil on waste ground, sidewalks.
Abundance: Common.
Origin: Introduced.
When and where photographed: Photos taken July 26th to August 1st on our driveway and in a neighbour's garden in our home in Regina, SK.