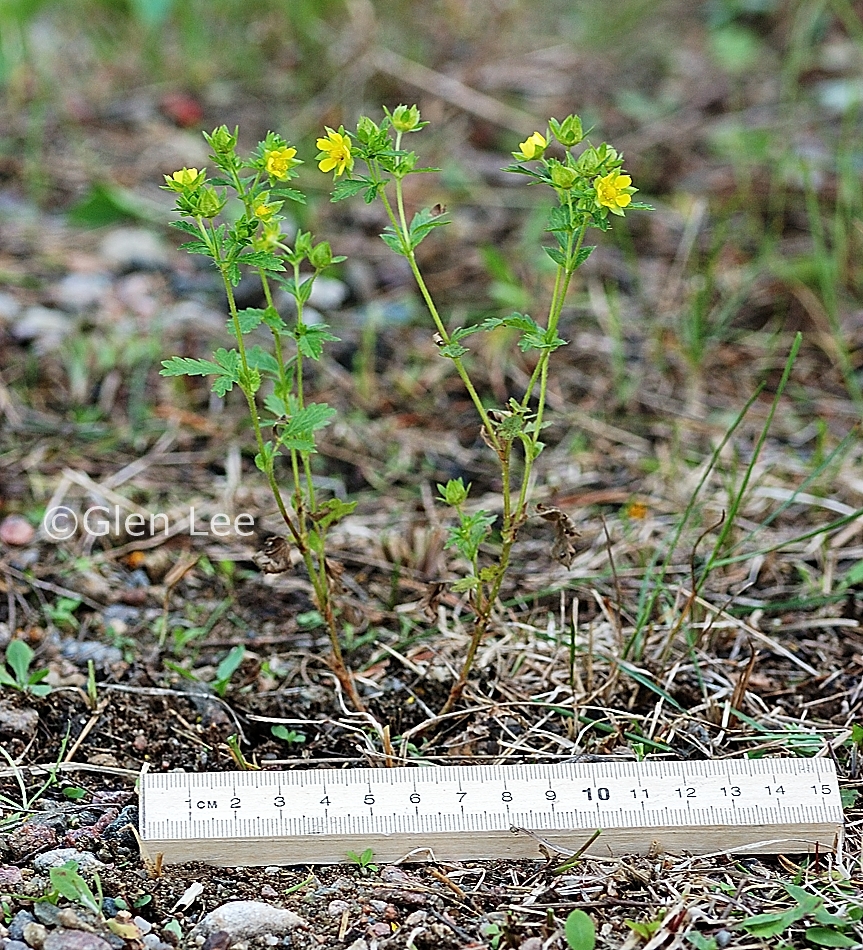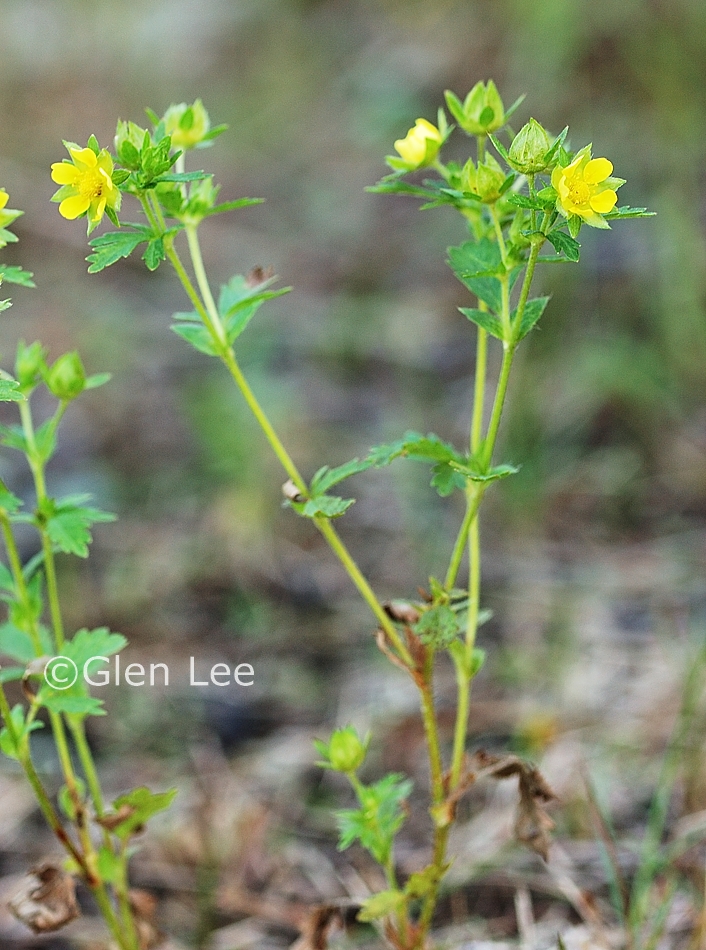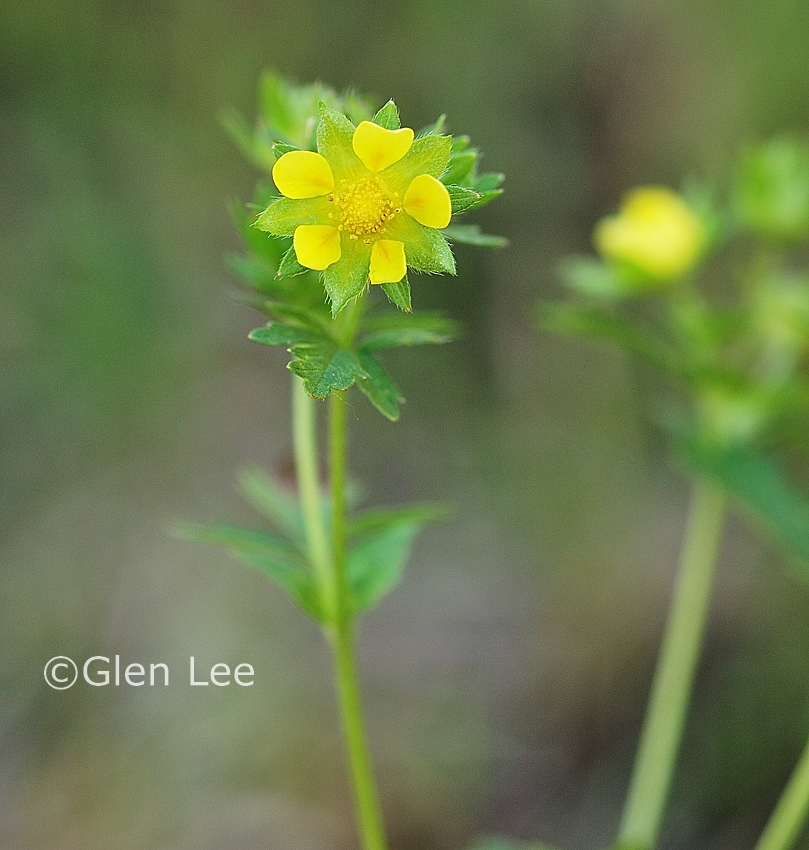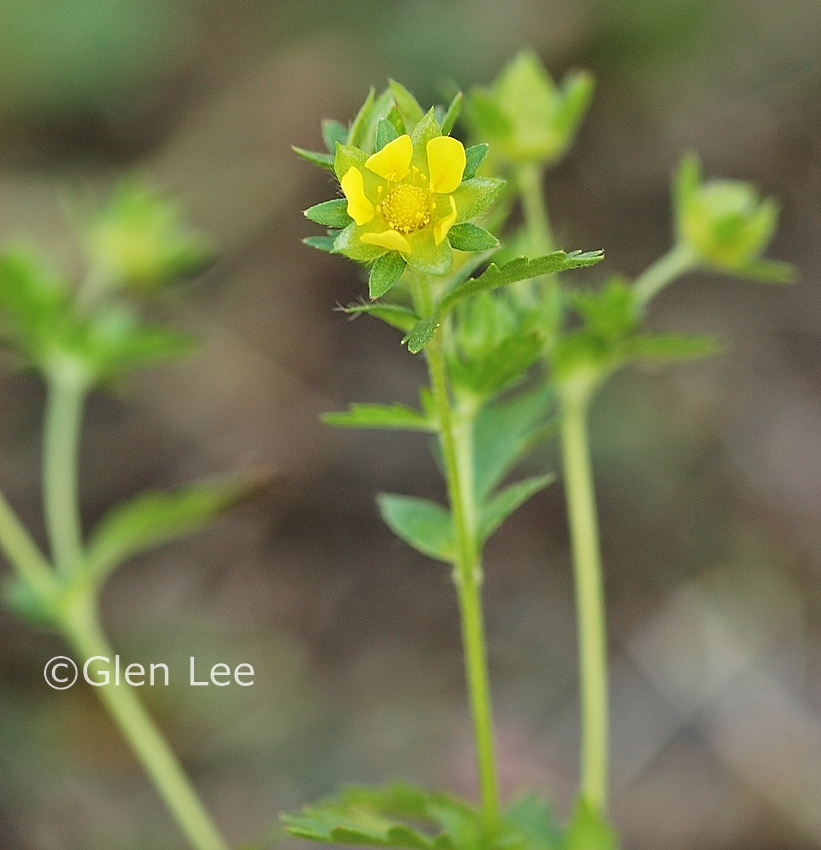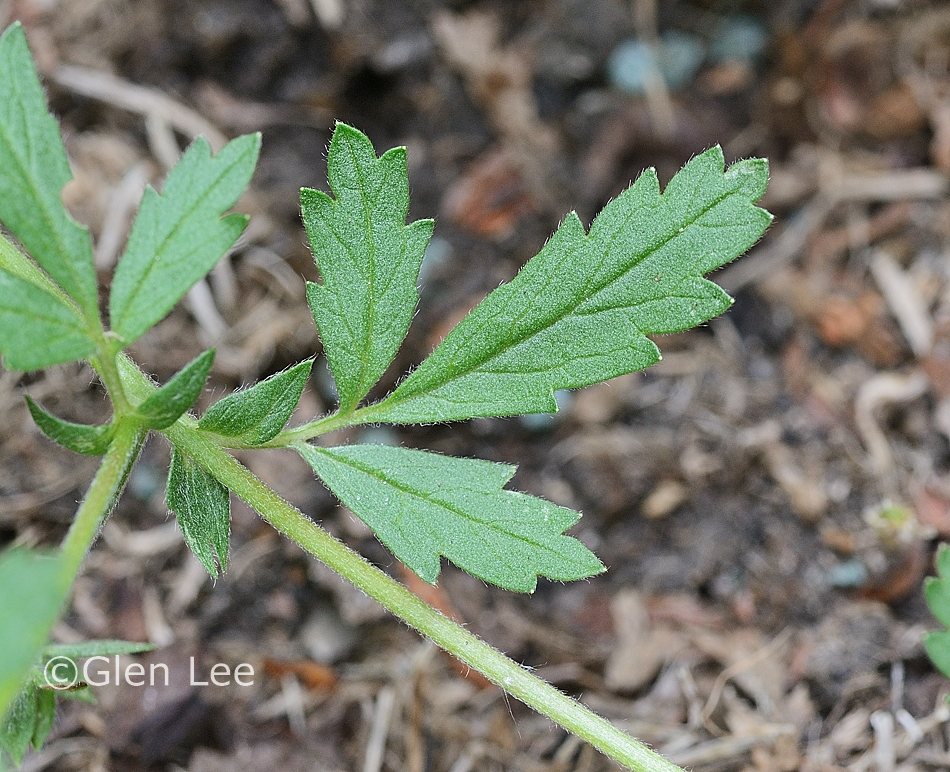 General: Leafy annual with an erect to spreading growth habit. Stems hispid.
Flowers: Flowers yellow, in cymes, flower measured at 12 mm diameter (sepal tip to opposite sepal tip), the sepals are longer than the petals. Sepals measured at 5 mm long, petals at 4 mm long.
Leaves: Leaves ternate, leaflets oblong to ovate, dentate, alternate, petiole with stipules. Leaflet measured at 2 cm long and 1 cm wide. We observed no basal leaves. Leaf bottoms and margins hispid, top of leaves sparingly hairy.
Height: Height is listed in Budd's Flora to 60 cm, we measured plants to 34 cm tall.
Habitat: Moist meadows and waste places.
Abundance: Common.
Origin: Native.
How to identify this species of Potentilla: Leaves ternate, and sepals > petals.
When and where photographed: Took the above photos June 10th disturbed area on edge of gravel pit, boreal forest, Meadow Lake Provincial Park, about 500 km northwest of our home in Regina, SK.