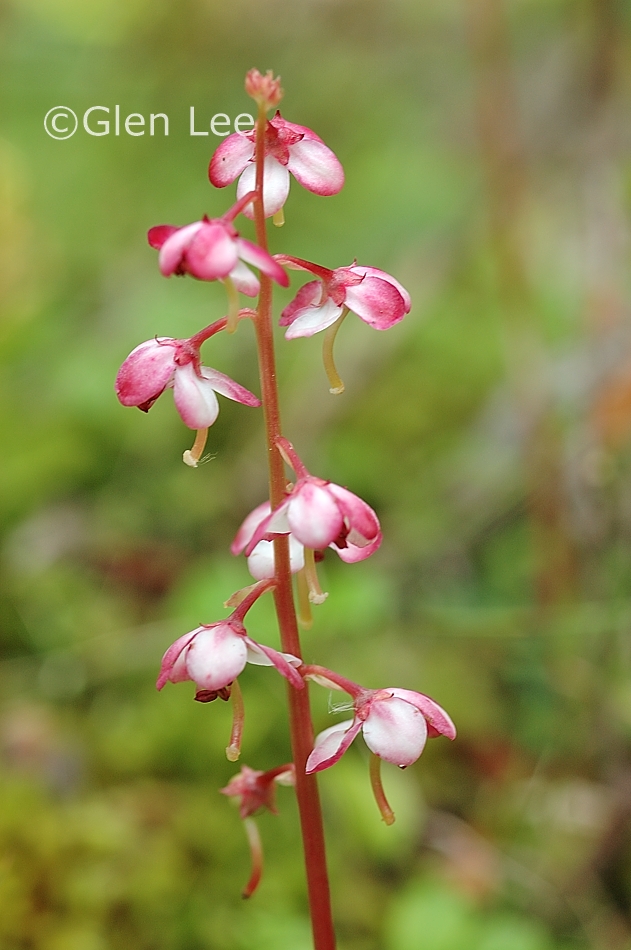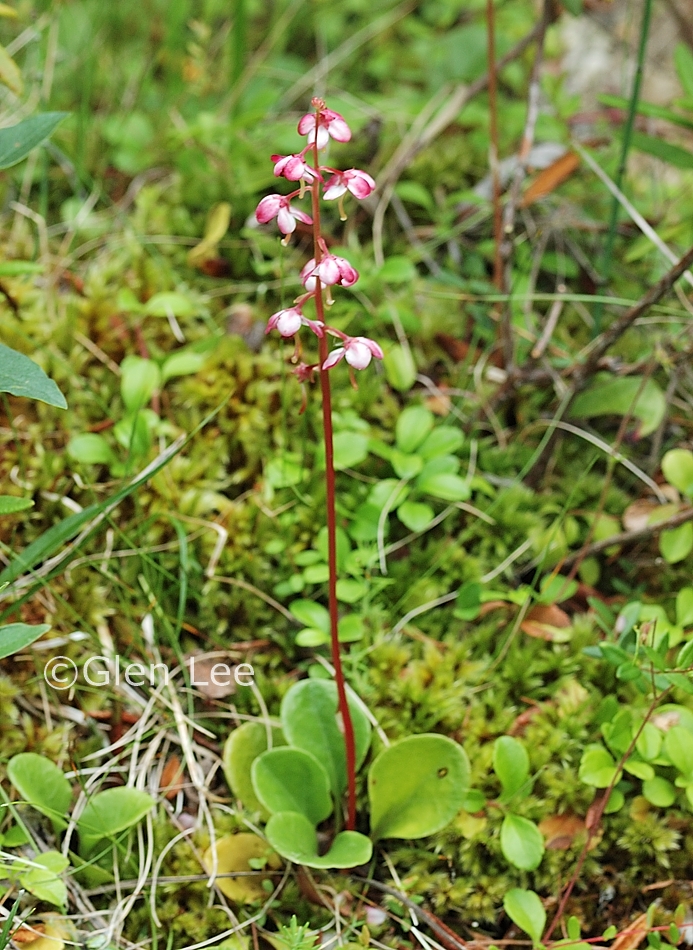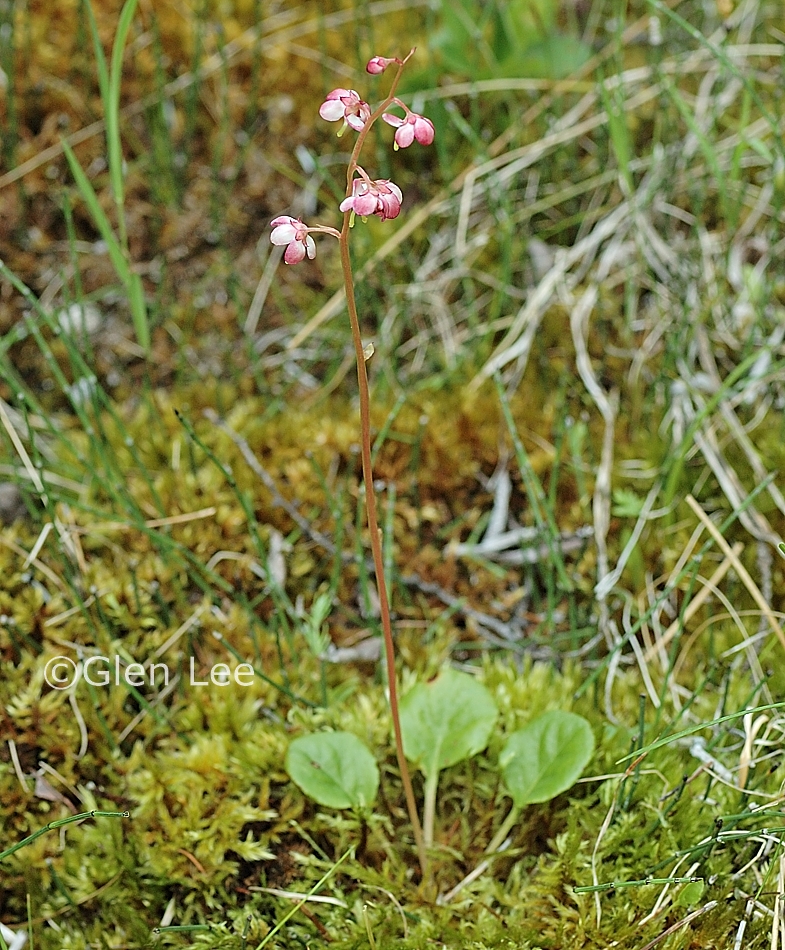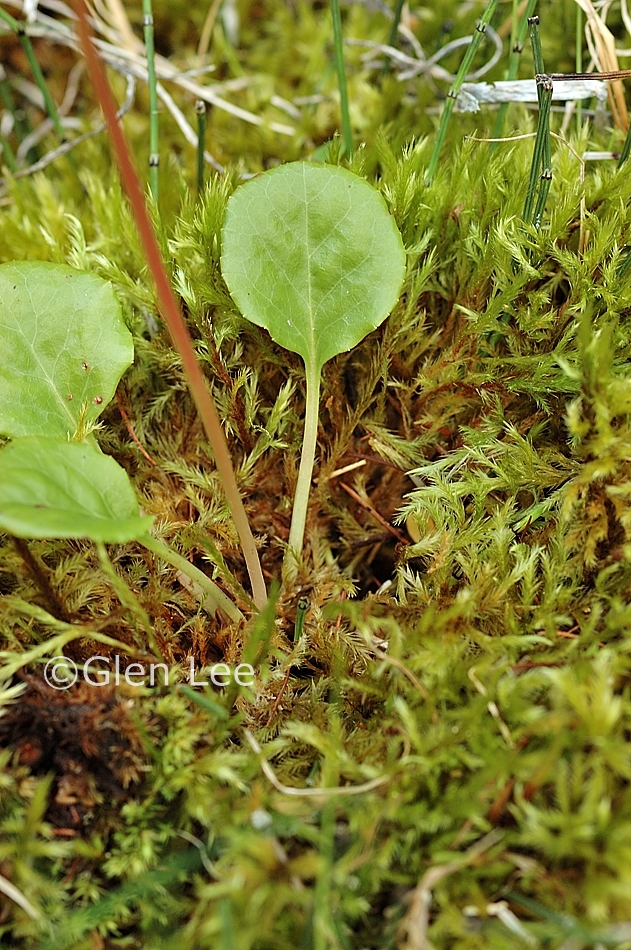 General: Plants with a single scape rising from a basal rosette of leaves. Plants rhizomatous, glabrous.
Flowers: Flowers in a cylindric raceme, and range from pinkish-white to dark pink in colour. The styles are curved and protrude out of the corolla. Flowers were measured at 1 cm in diameter.
Leaves: Leaves all basal, leathery in texture, orbicular, with small teeth. We measured a leaf at 5.5 cm long (includes petiole) and 2.5 cm wide.
Height: Height listed in Budd's Flora to 30 cm. We measured plants to 23 cm tall.
Habitat: Habitat is moist, shady woods and bogs.
Abundance: Common.
Origin: Native.
When and where photographed: Photos taken June 29th in a bog in the Nisbet Provincial forest 350 km north of Regina, SK, and July 4th in a fen in Duck Mountain Provincial Park, 300 km north east of our home in Regina, SK.