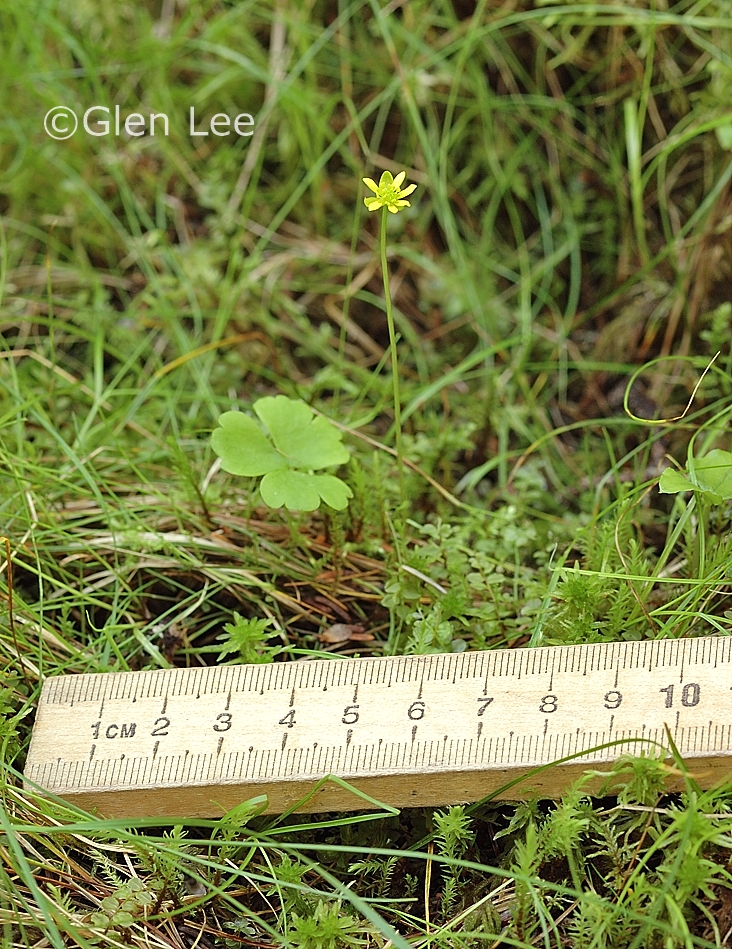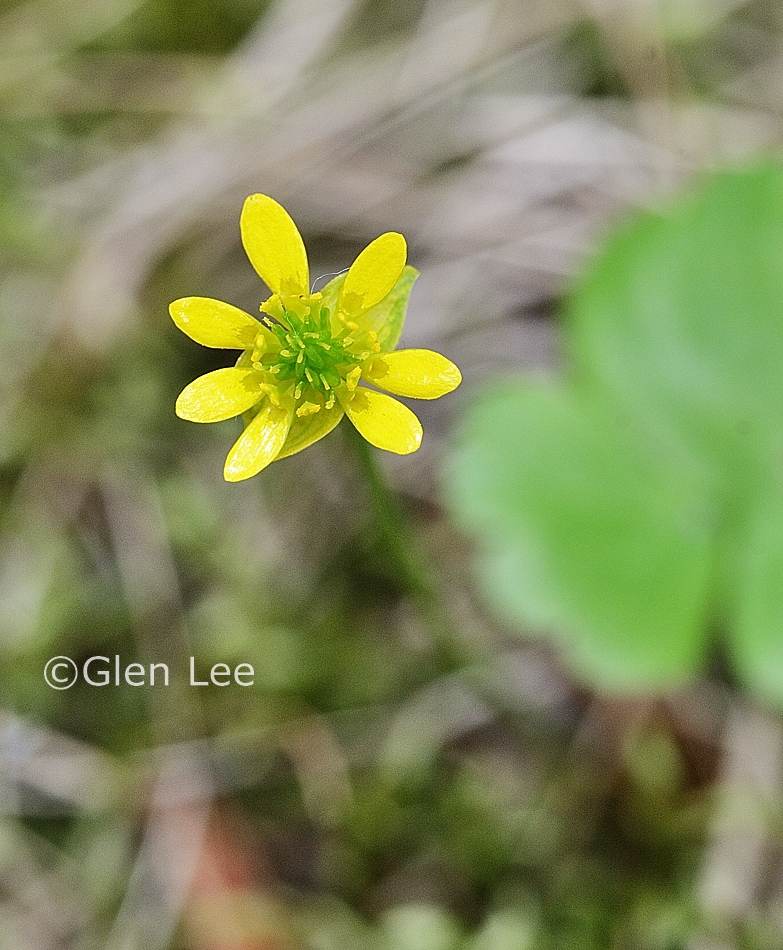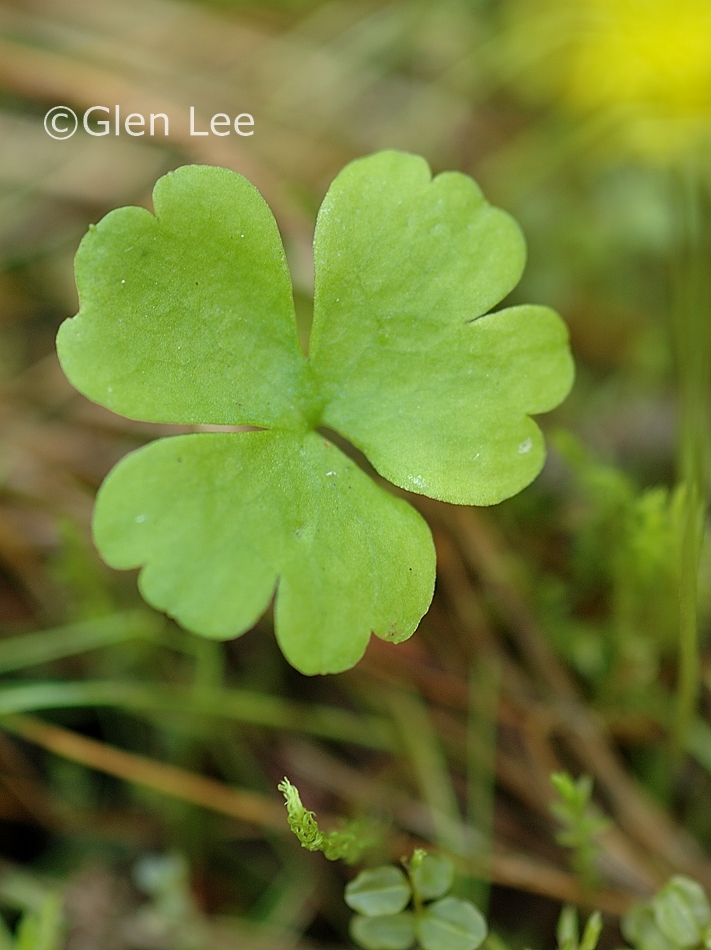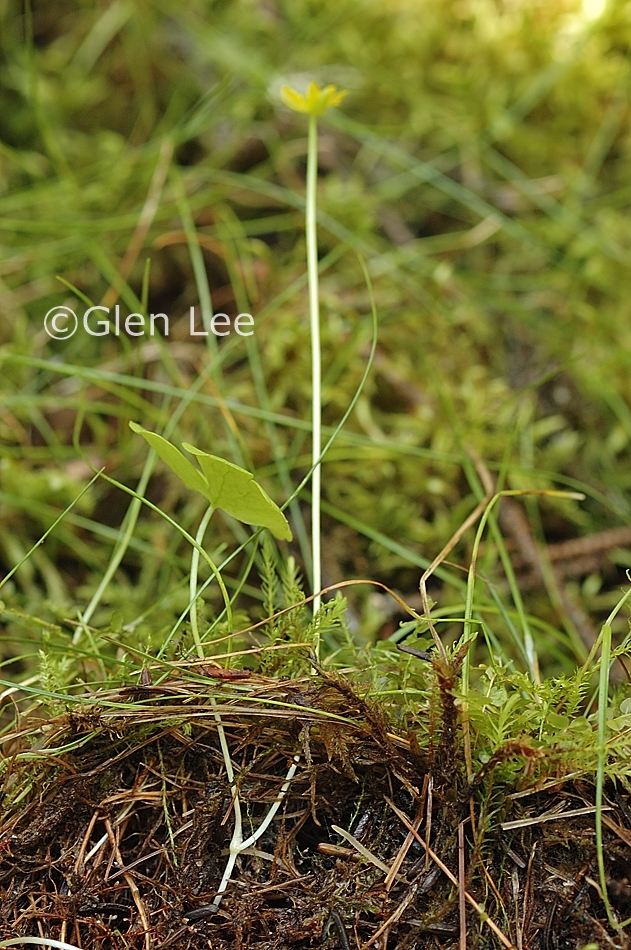 Sphagnum pulled away showing basal leaf attached to flowering stem
General: Erect plants with a single stem, solitary flower, and a single basal leaf. Plant glabrous.
Flowers: Flowers terminal, solitary on long stalks. We counted 6 petals, and measured a flower at 1 cm diameter.
Leaves: Leaves basal, the basal leaf is orbicular, with 3 wedge-shaped lobes, crenate. Leaf highlighted in photo above was measured at 2 cm diameter.
Height: Height is listed in Budd's Flora to 20 cm, we measured plants to 14 cm tall.
Habitat: Wet woods in the boreal Forest.
Abundance: Common, ranked as an S5 by the Saskatchewan Conservation Data Centre.
Origin: Native.
When and where photographed: Photos taken July 12th, mossy wet woods, The Porcupine Hills, about 475 km northeast of our home in Regina, SK.