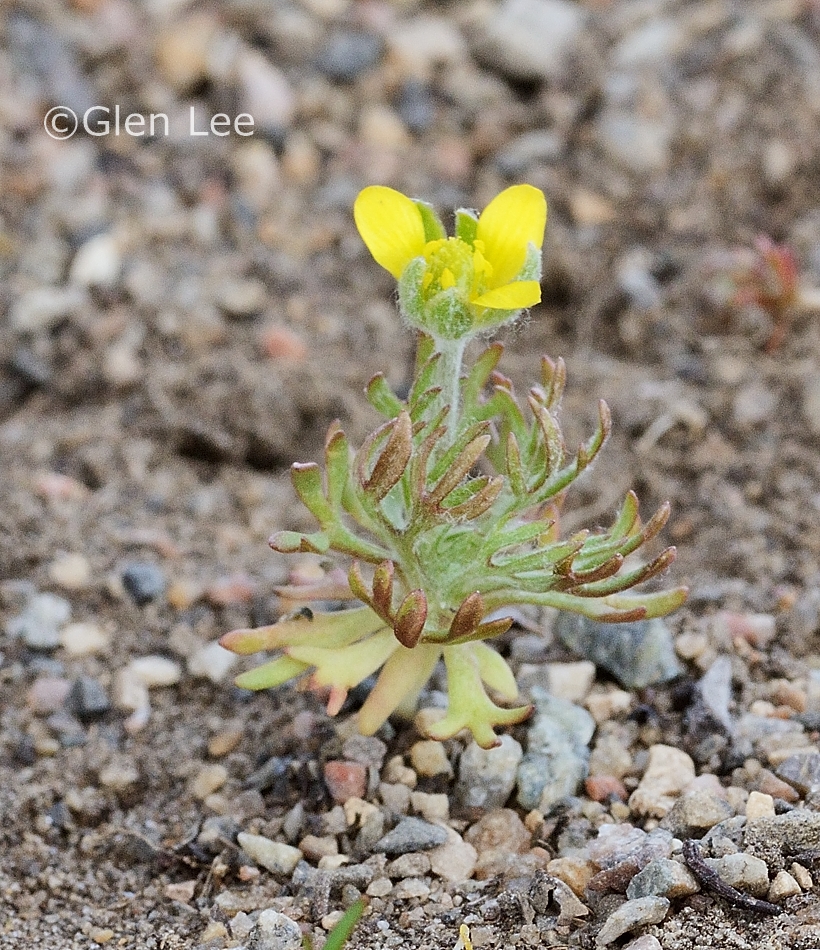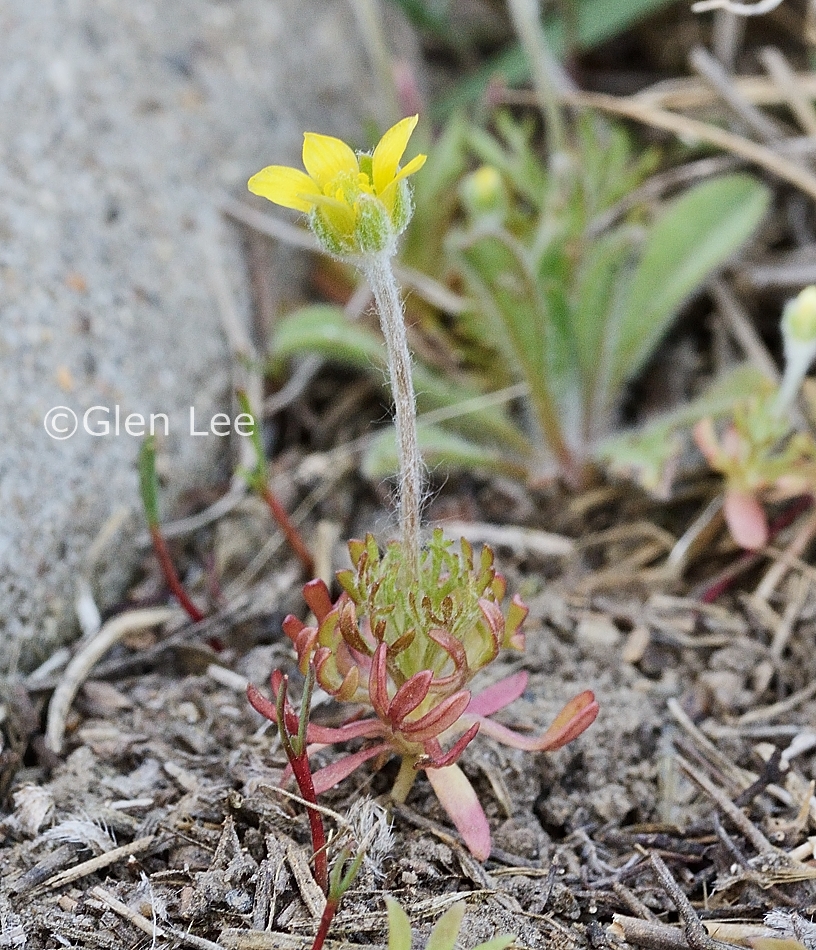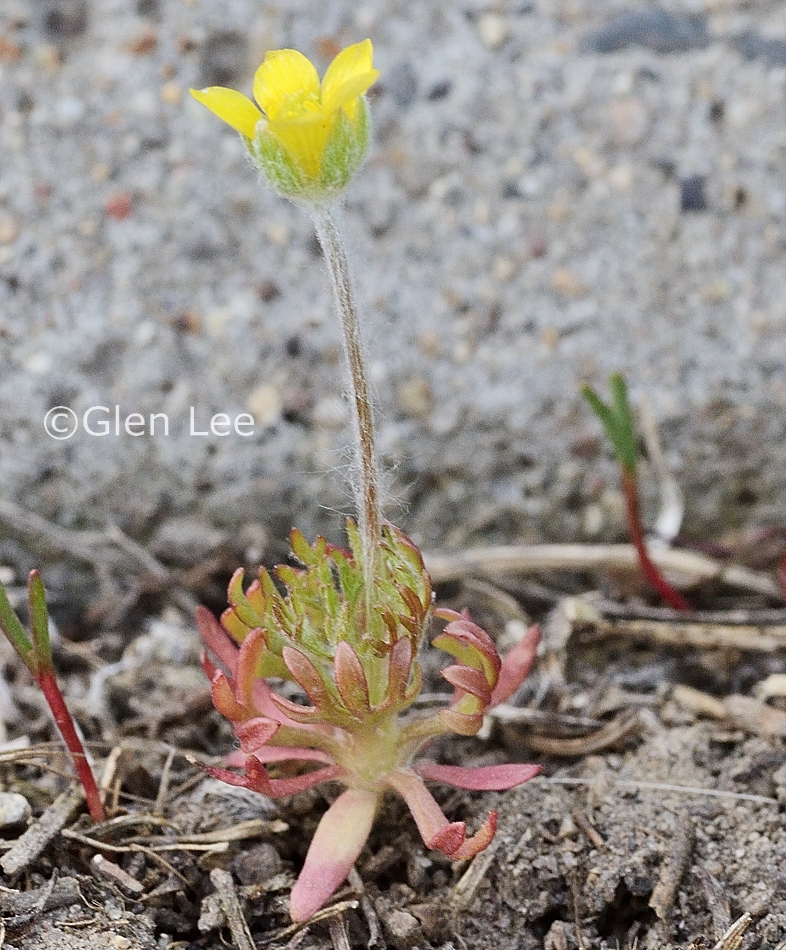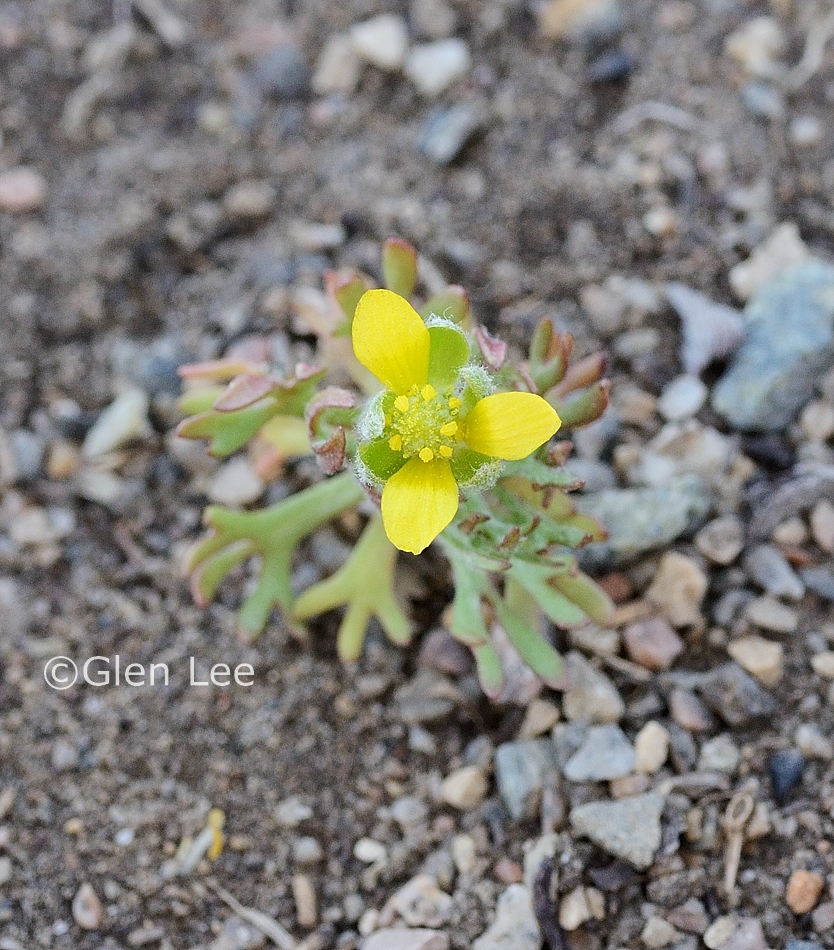 Most of the plants observed had flowers with three petals.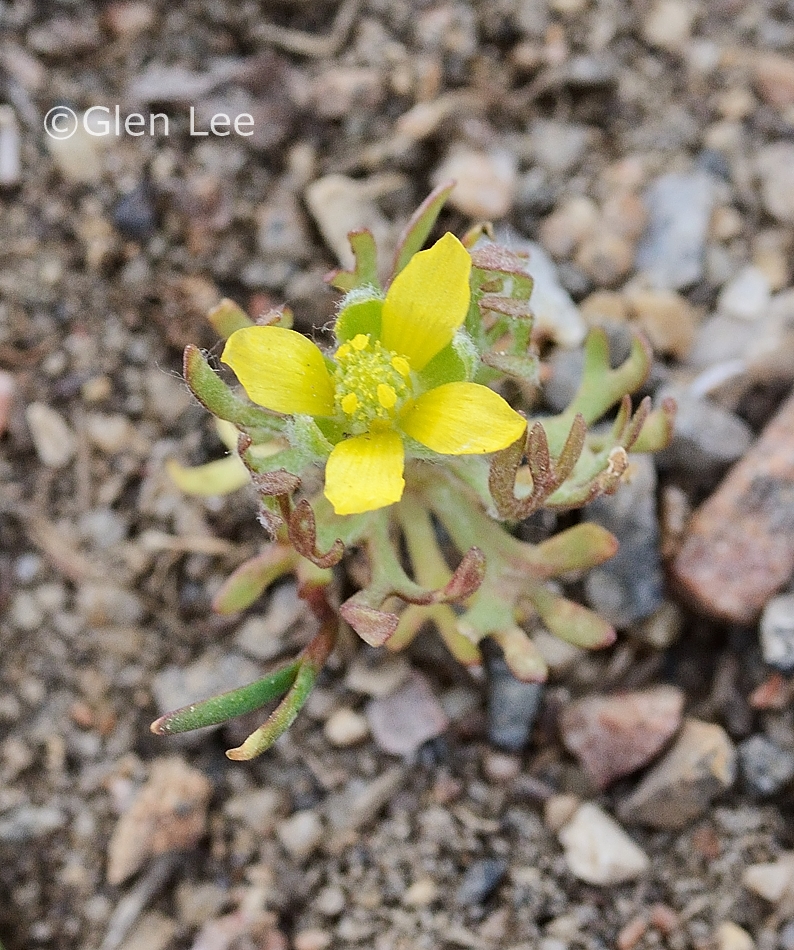 A few flowers had four petals.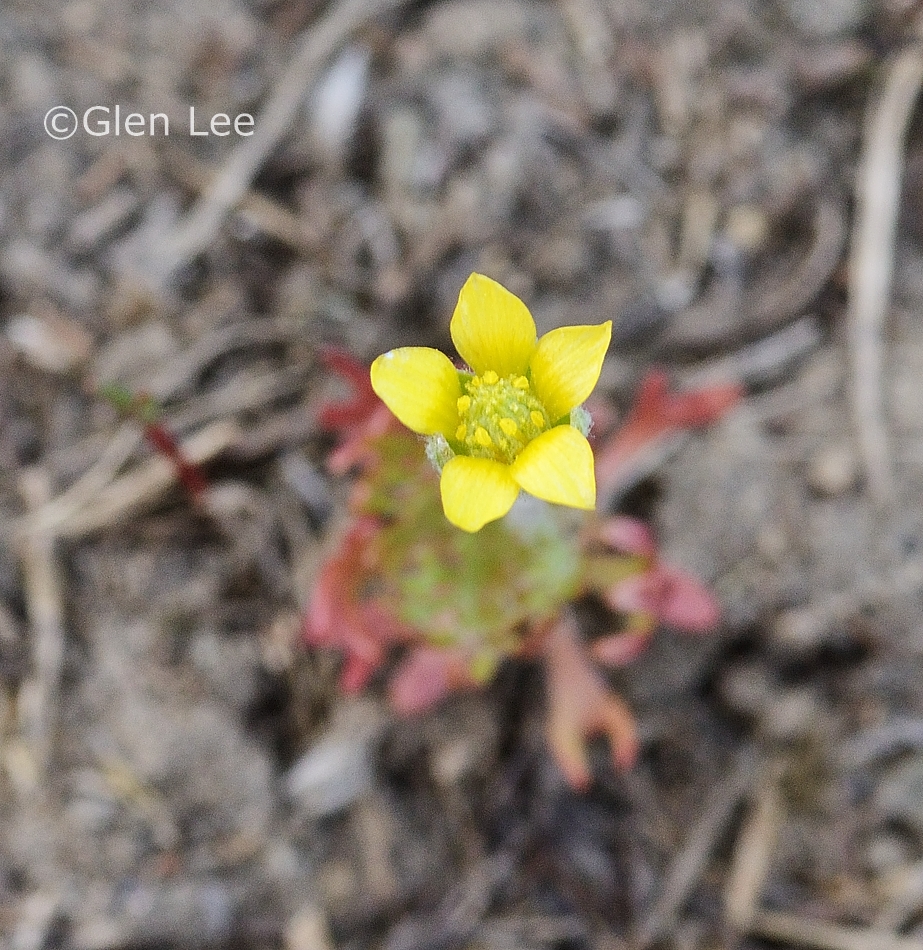 A very few flowers had 5 petals.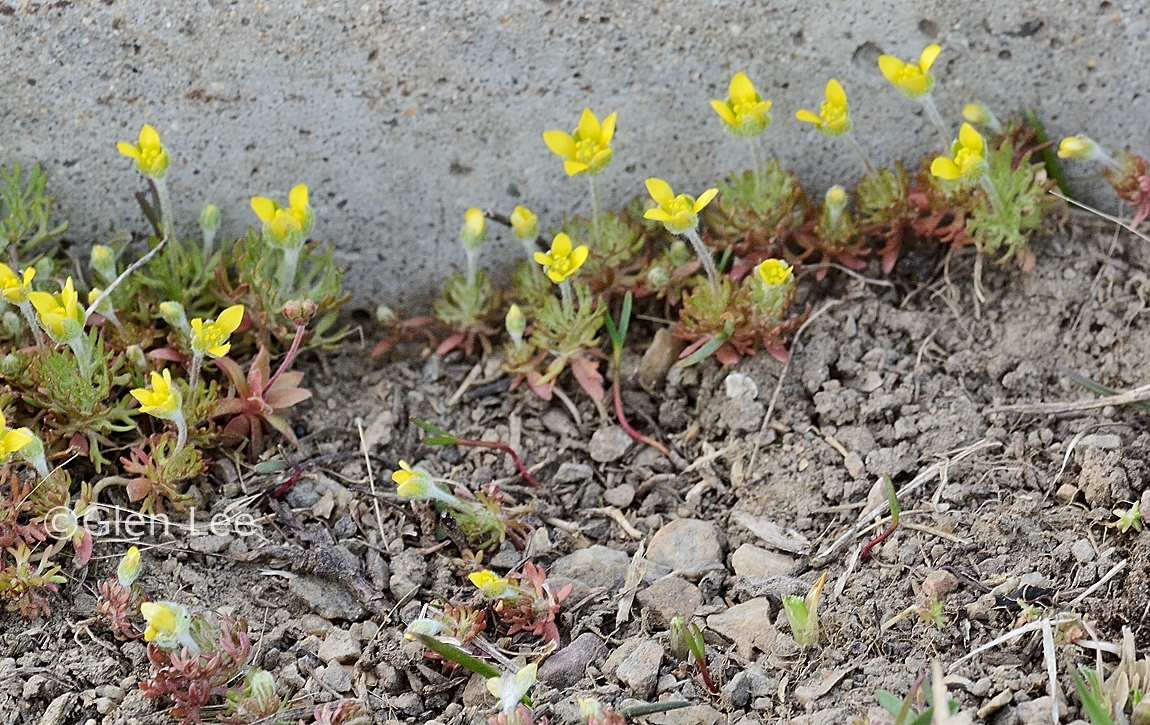 Patch of many plants in above photo.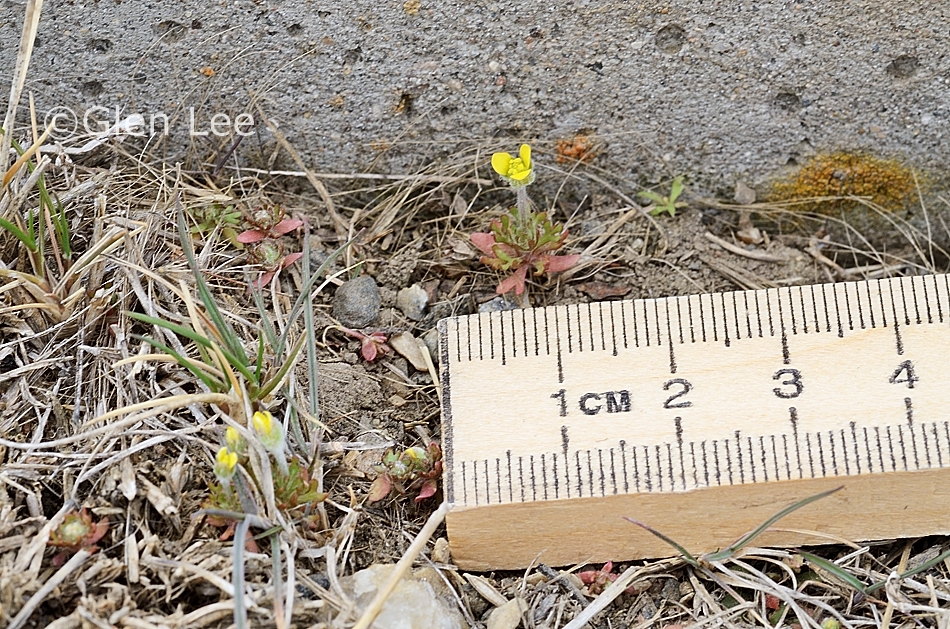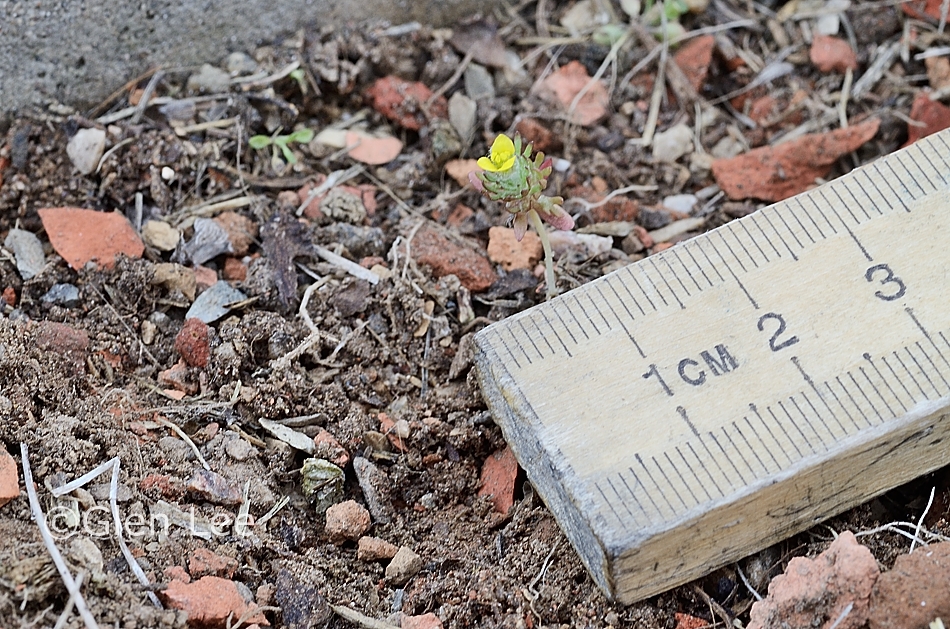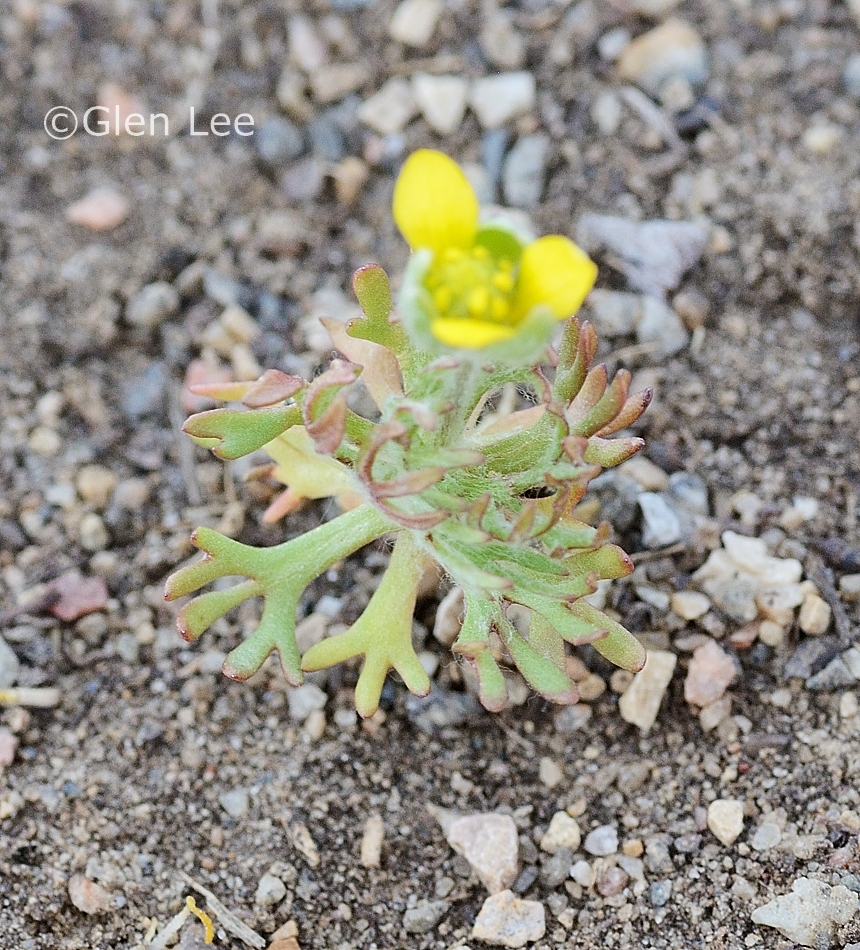 Leaves divided into three to five narrow lobes.

General: Tiny, shallowly rooted annuals, scapes and sepals woolly hairy. One of the earliest plants to flower in spring. Unlike most species of Ranunculus found in Saskatchewan which grow on moist soils, this plant seems to thrive in dry conditions.

The flowers begin opening at noon and are closed by 3:30 p.m.
Flowers: Flowers single, plants scapose. Flowers have 3 to 5 petals, most plants observed had flowers with 3 petals. Flowers have 5 sepals, the sepals oblanceolate in shape, we measured a sepal at 3 mm long by 1.5 mm wide. Flowers bright yellow. We measured flowers to 7 mm diameter.
Leaves: Leaves all basal, divided into 3 to 5 narrow lobes. Leaf tips sometimes reddish in colour. We measured a leaf at 5 mm long by 6 mm wide. Leaves are pubescent.
Height: Height listed in Flora of the Great Plains to 12 cm. We measured plants from only 0.5 to 2.5 cm tall.
Habitat: Roadsides and disturbed ground.
Abundance: Rare.
Origin: Introduced.
Synonym: This plant in some of the field guides we use as Ranunculus testiculata.
When and where photographed: Photos were taken April 12th and April 18th, edge of gravelled parking lot, Buffalo Pound provincial park, about 70 km west of our home in Regina, SK.