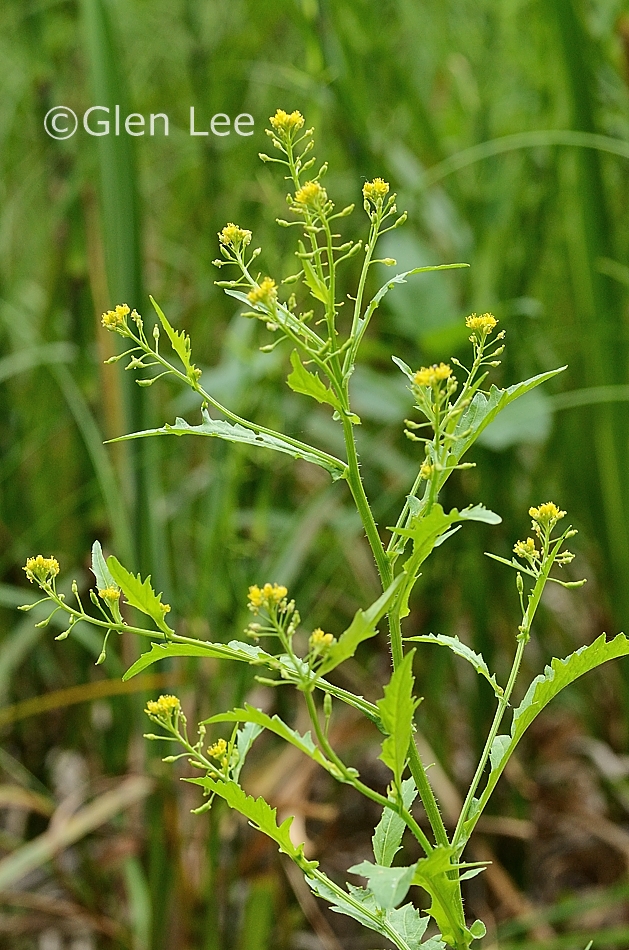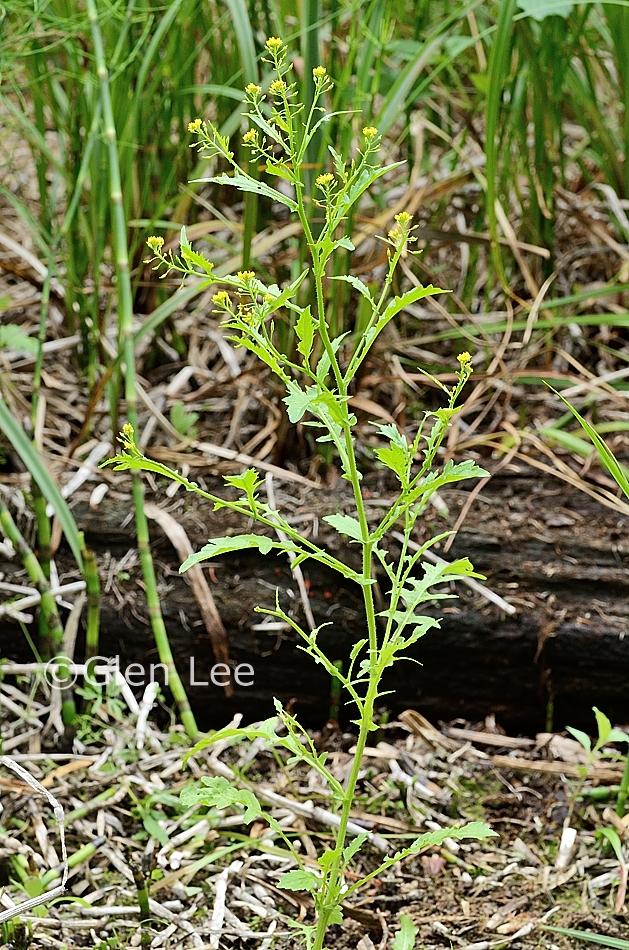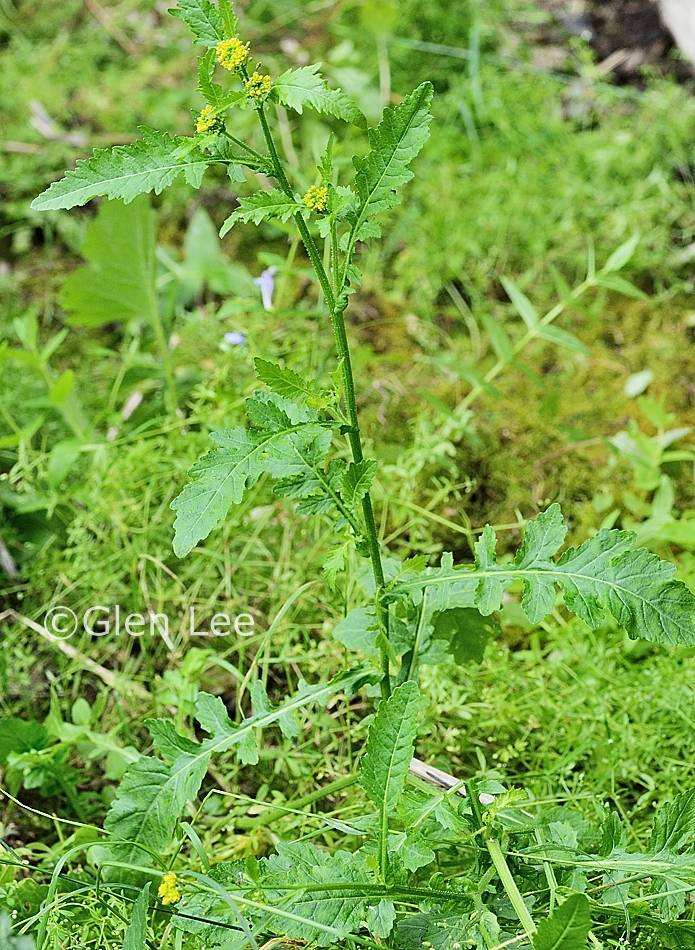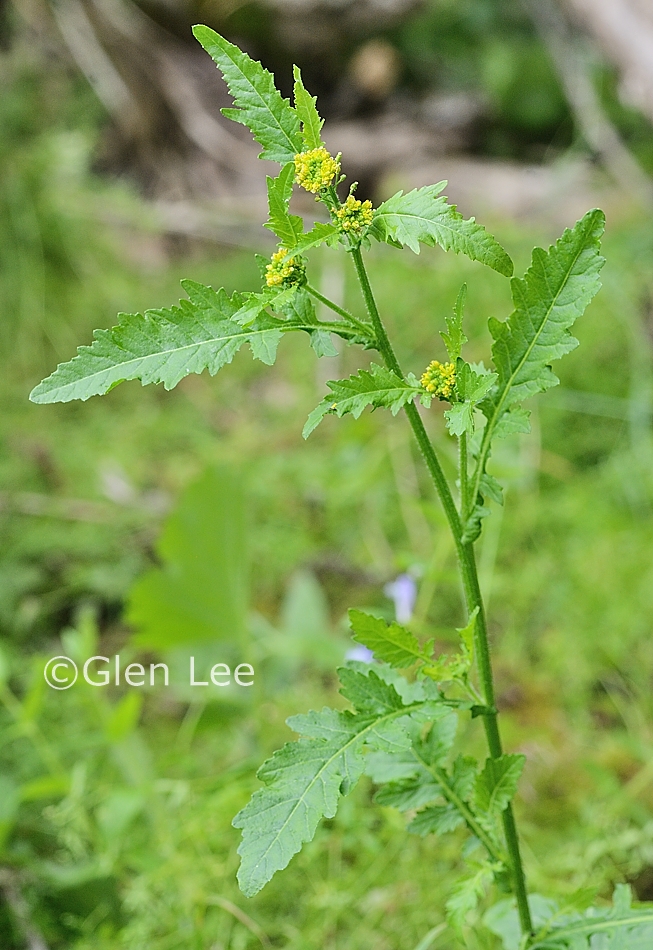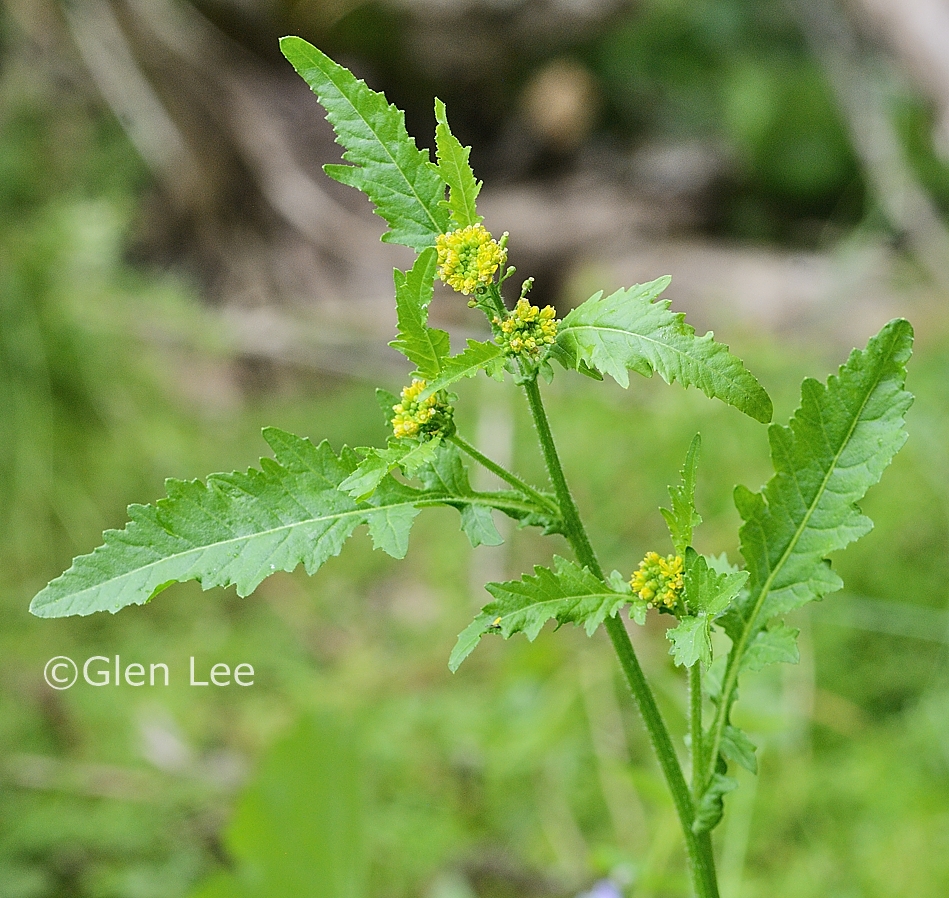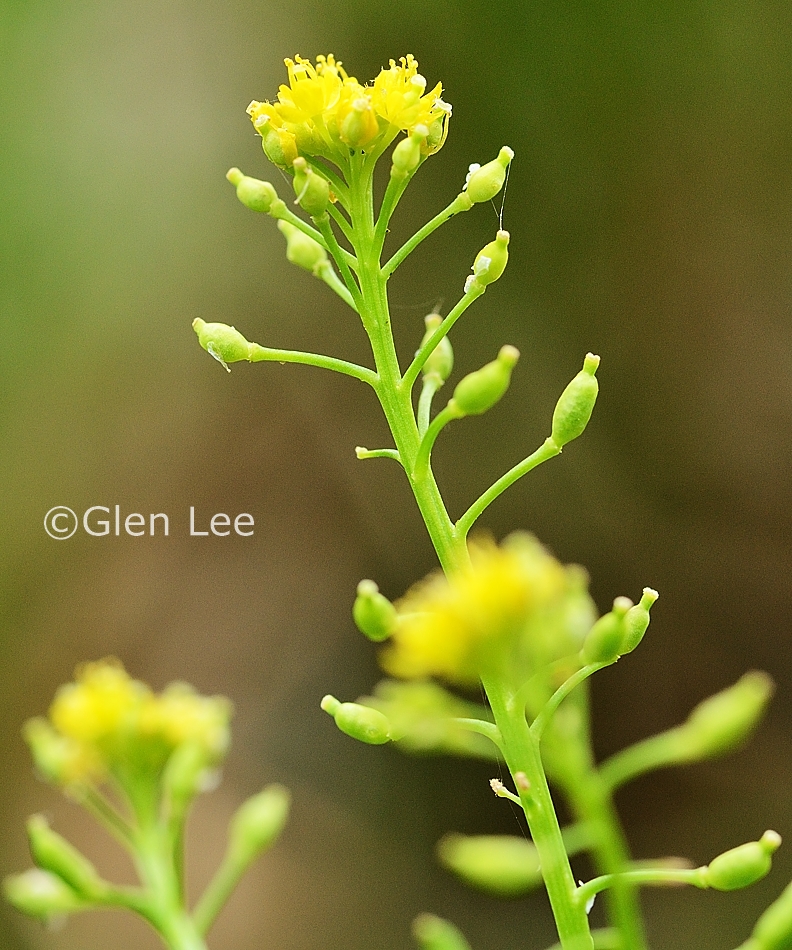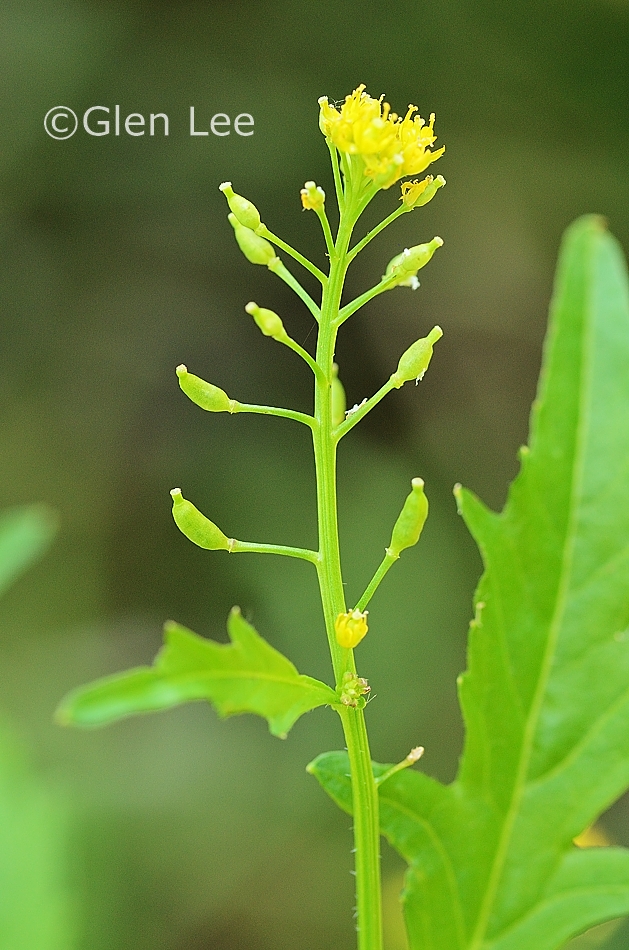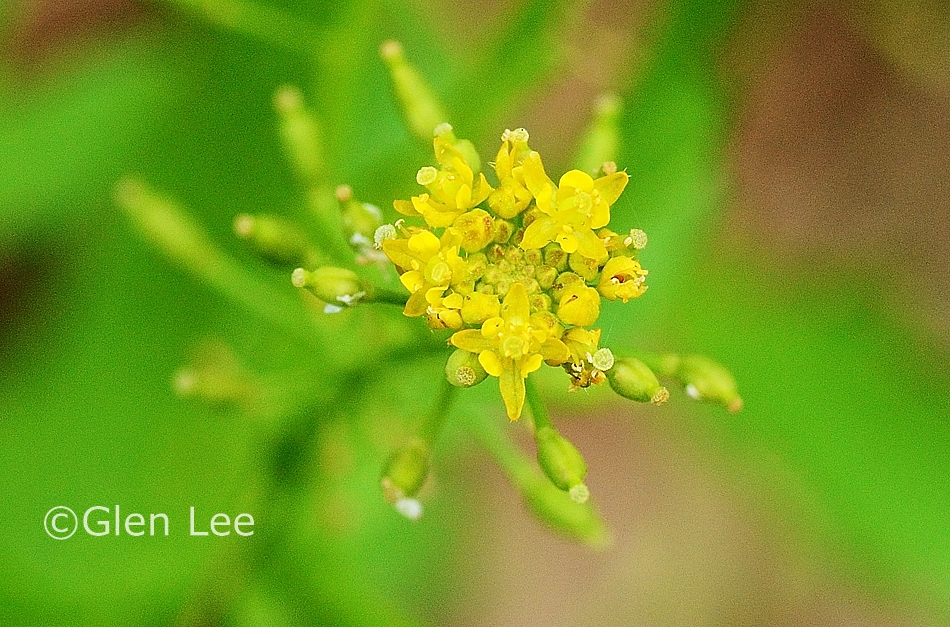 Flowers with four very small petals and four larger sepals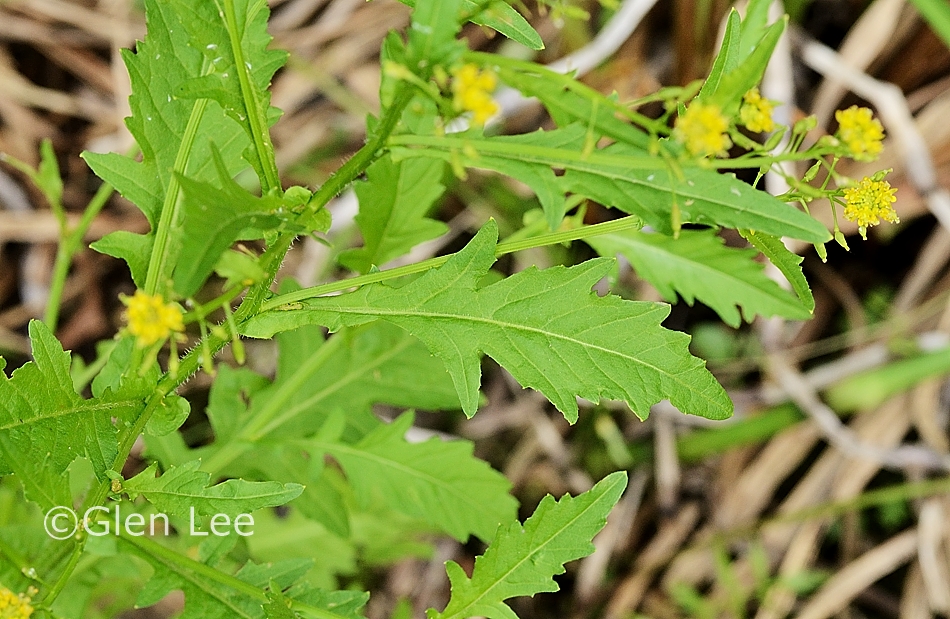 Upper stem leaf in above photo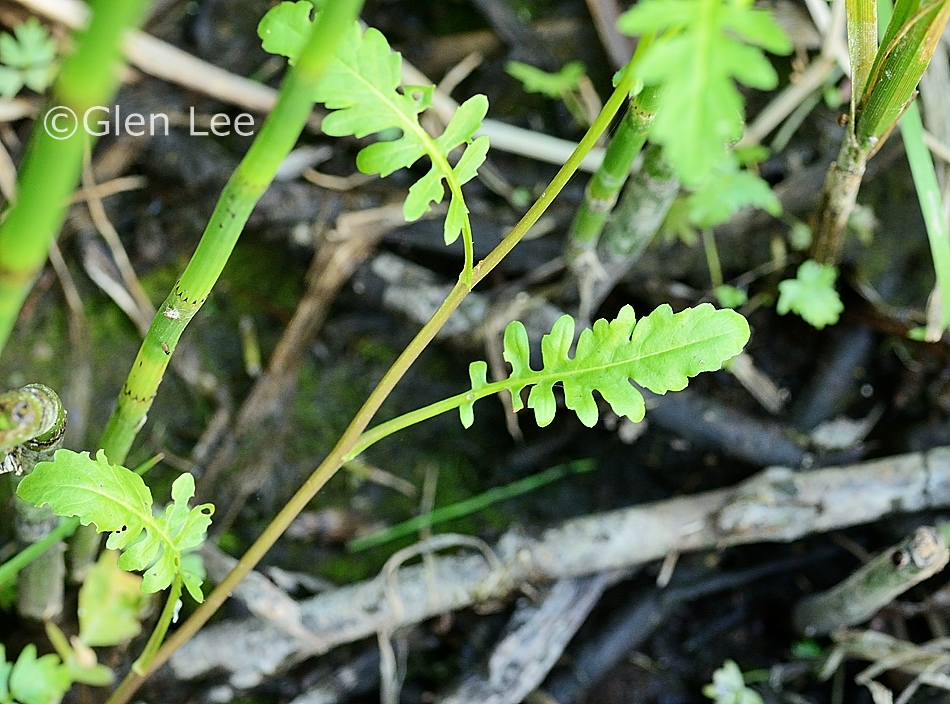 Lower stem leaf in above photo
General: Erect annual or biennial, branching towards the top. Stem below with short hairs, stems are less hairy towards the top.
Flowers: In terminal and axillary racemes, flowers very small, yellow, with 4 petals and sepals. We measure petals 1.5 - 2.0 mm long, and sepals 2.0 - 2.5 mm long. Pedicels 3 mm long, spreading at maturity, lengthening to 5 mm long for fruit. We measured an umbel at 1 cm diameter.
Fruit: Pods ellipsoid, measured to 5 mm long.
Leaves: Lower stem leaves lyrately lobed and have long petioles. Upper stem leaves are sessile, alternate, coarsely lobed and auriculate, reduced in size upward. Lower stem leaf measured at 8.5 cm long including petiole, upper stem leaf measured at 8 cm long by 3 cm wide.
Height: Height listed in Budd's Flora to 60 cm, we measured plants to 58 cm tall.
Habitat: Lakeshores, sloughs, marshy areas.
Abundance: Common.
Origin: Native.
Synonym: Listed in some of the field guides we use as Rorippa islandica.
When and where photographed: Photos taken July 8th shoreline of lake, Porcupine Hills , about 400 km northeast of Regina, SK, and July 28th, marsh in forest, Moose Mountain Provincial Park, about 200 km southeast our home in Regina, SK.