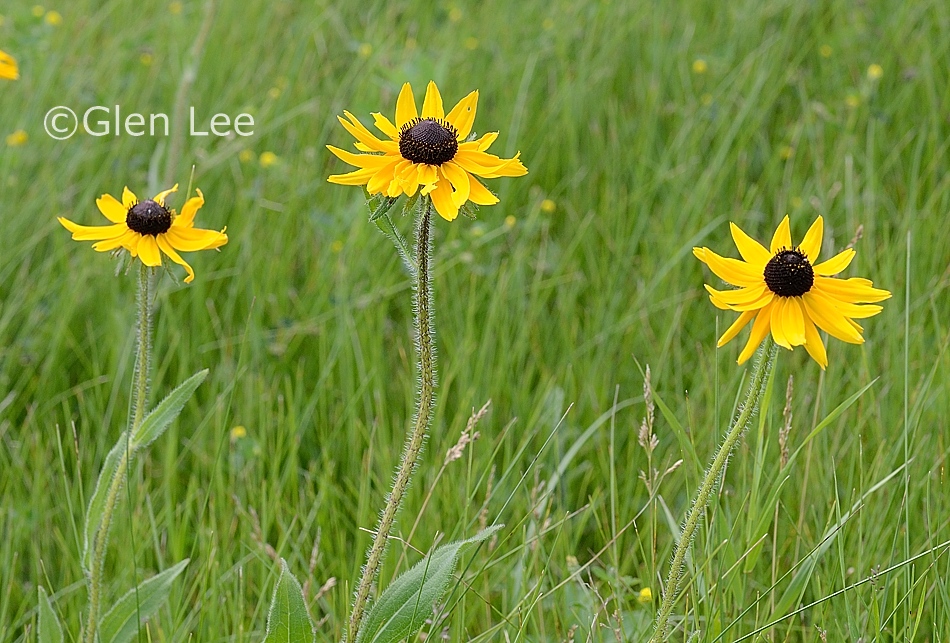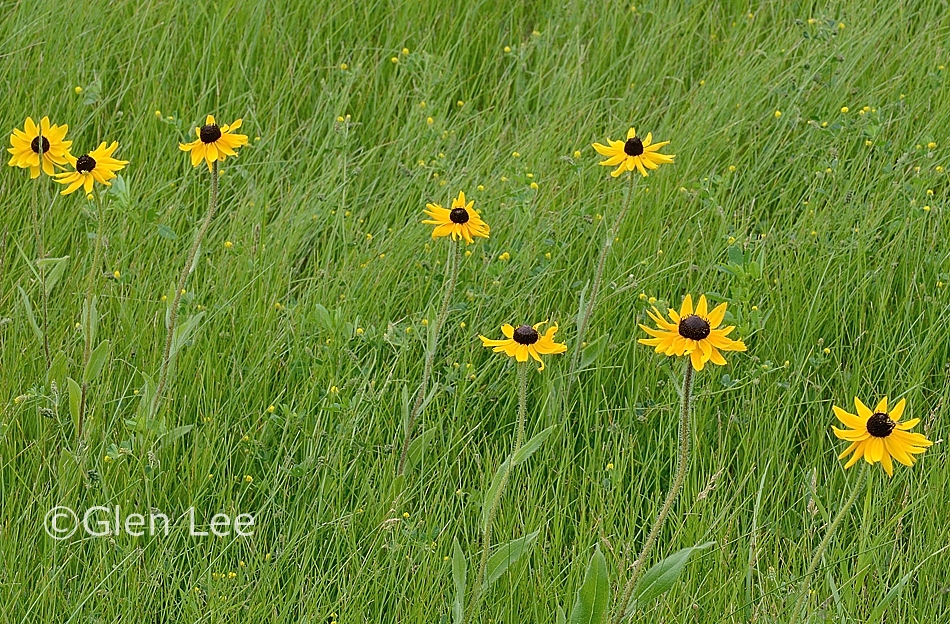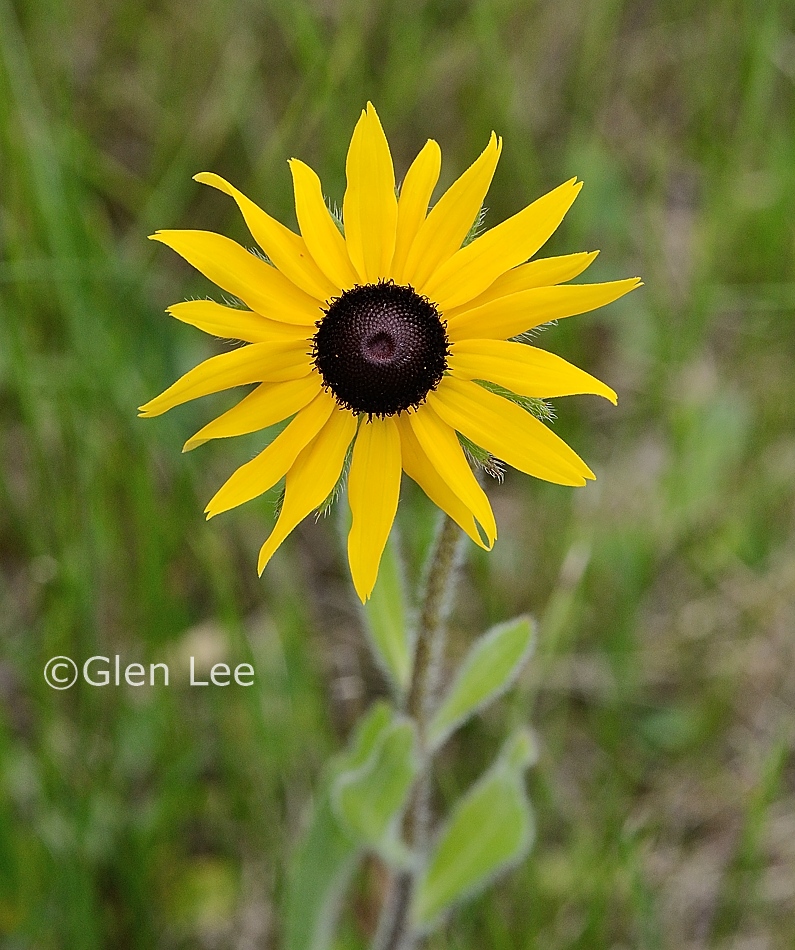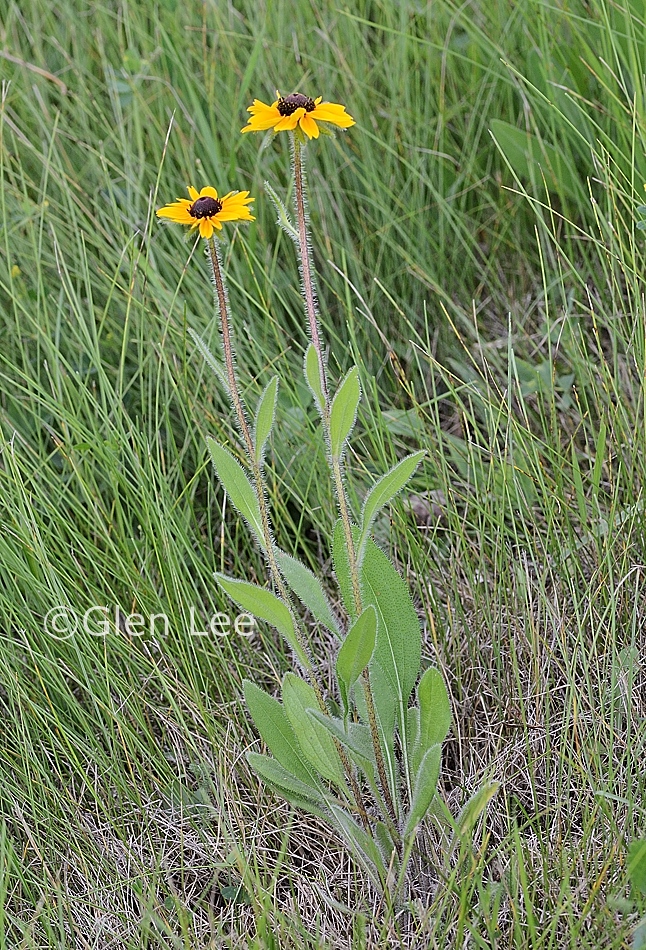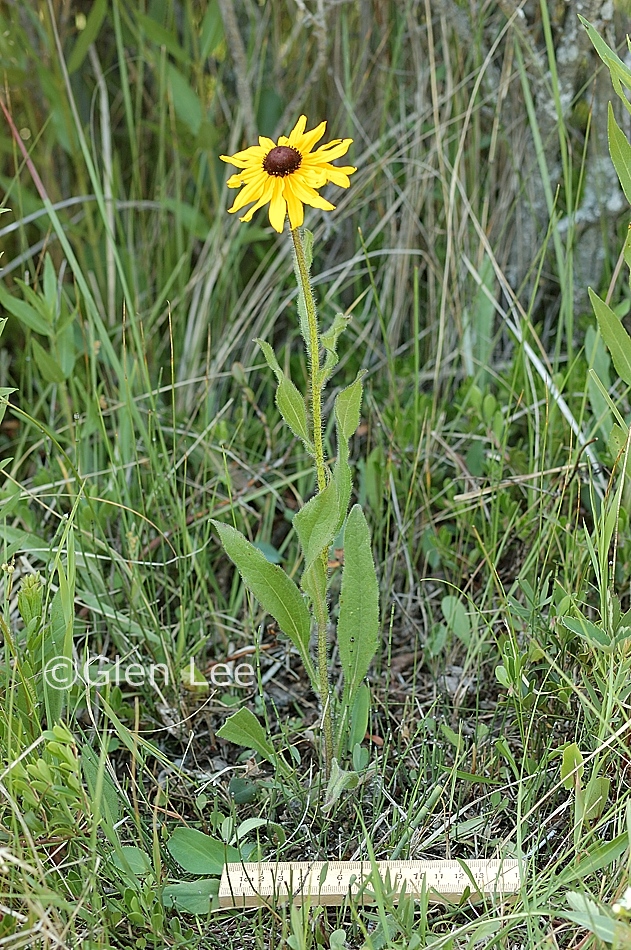 15 cm ruler for scale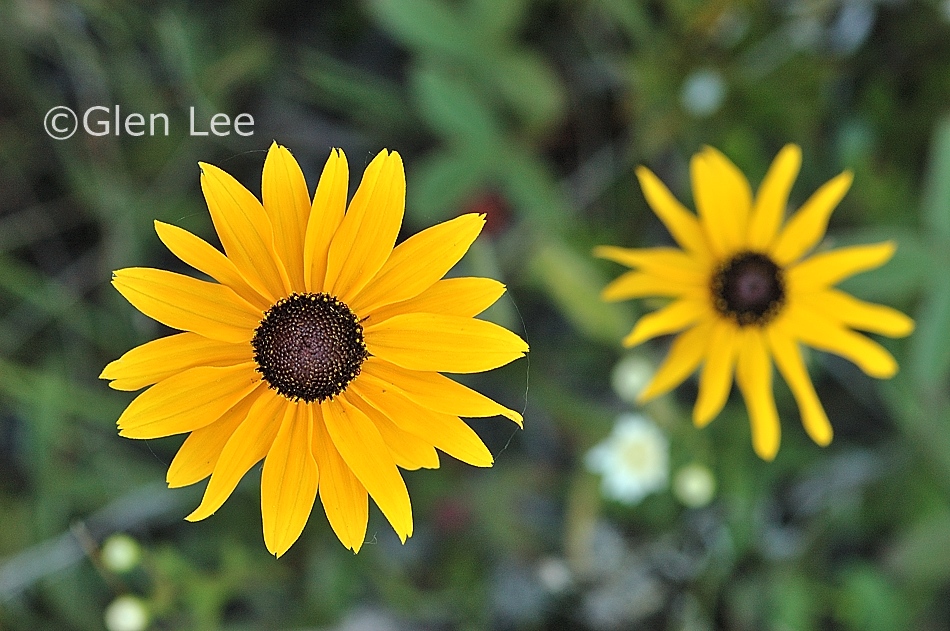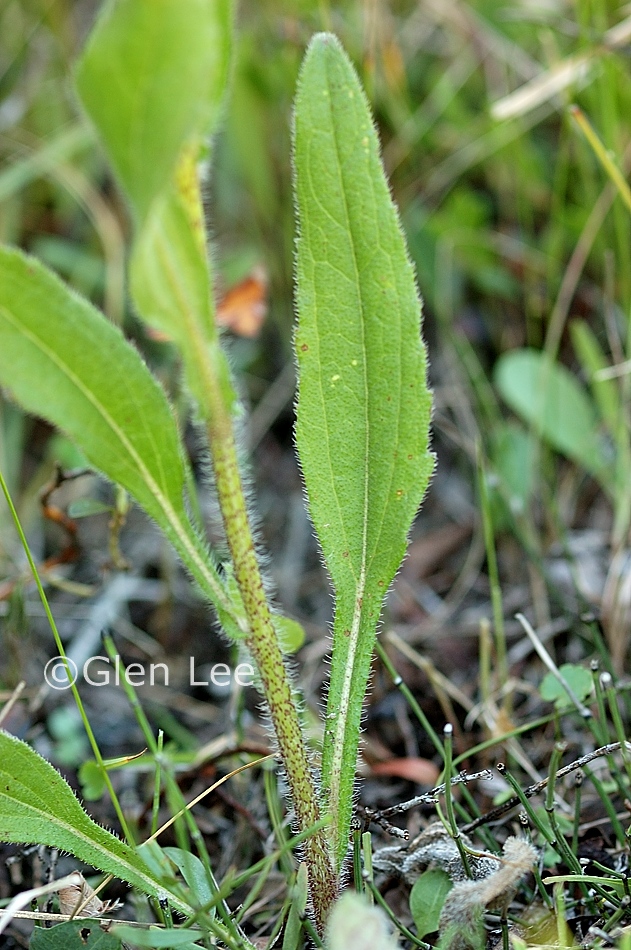 General: Stout stemmed, biennial or short-lived perennial, coarsely hairy plant, stems usually simple.
Flowers: Flowers showy, solitary, terminal on a long peduncle. The flowers have deep yellow petals with a dark-brown central disk, flower heads measured to 7 cm in diameter.
Leaves: Leaves oblanceolate, lower leaves with winged petioles, basal leaf in above photo was 14.5 cm long and 2.5 cm wide. Stem leaves alternate.
Height: Height listed in Budd's Flora to 60 cm. I measured plants to 55 cm tall.
Habitat: Prairies and open woodlands.
Abundance: Common, ranked as an S5 by the Saskatchewan Conservation Data Centre.
Origin: Reference books I own give differing opinions if this plant is native or introduced. Listed as native by Budd's Flora, and Checklist of the Vascular Plants of Saskatchewan. While Flora of Canada lists Rudbeckia hirta as native to Eastern USA and introduced to Canada, and Flora of Alberta lists it as introduced.
When and where photographed: The above photos were taken July 1st, and July 9th in open aspen woods, and a prairie roadside, about 70 km southeast of our home in Regina, SK.