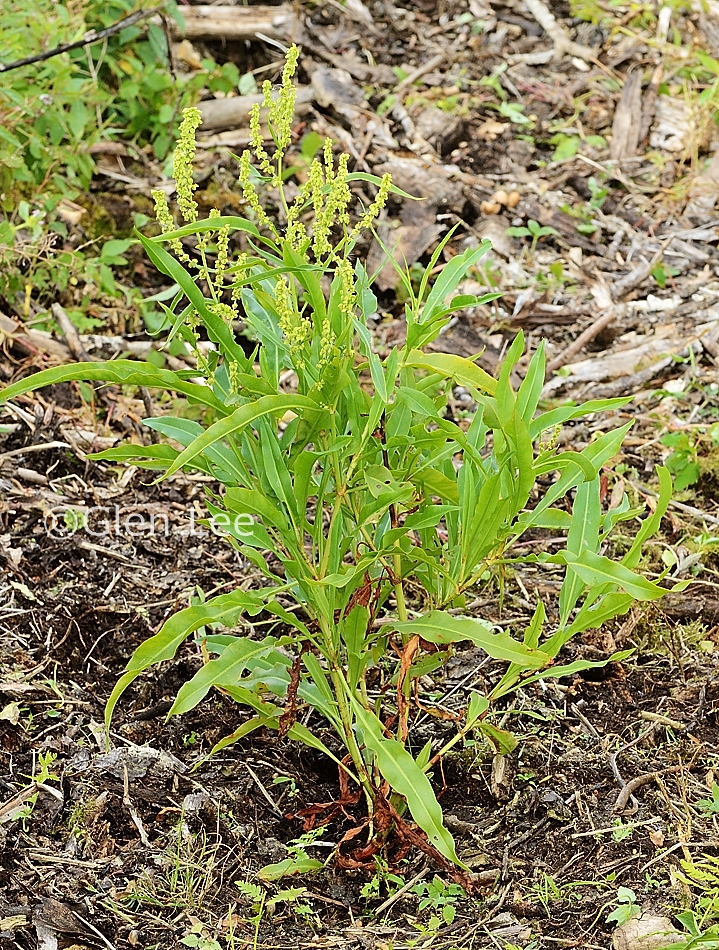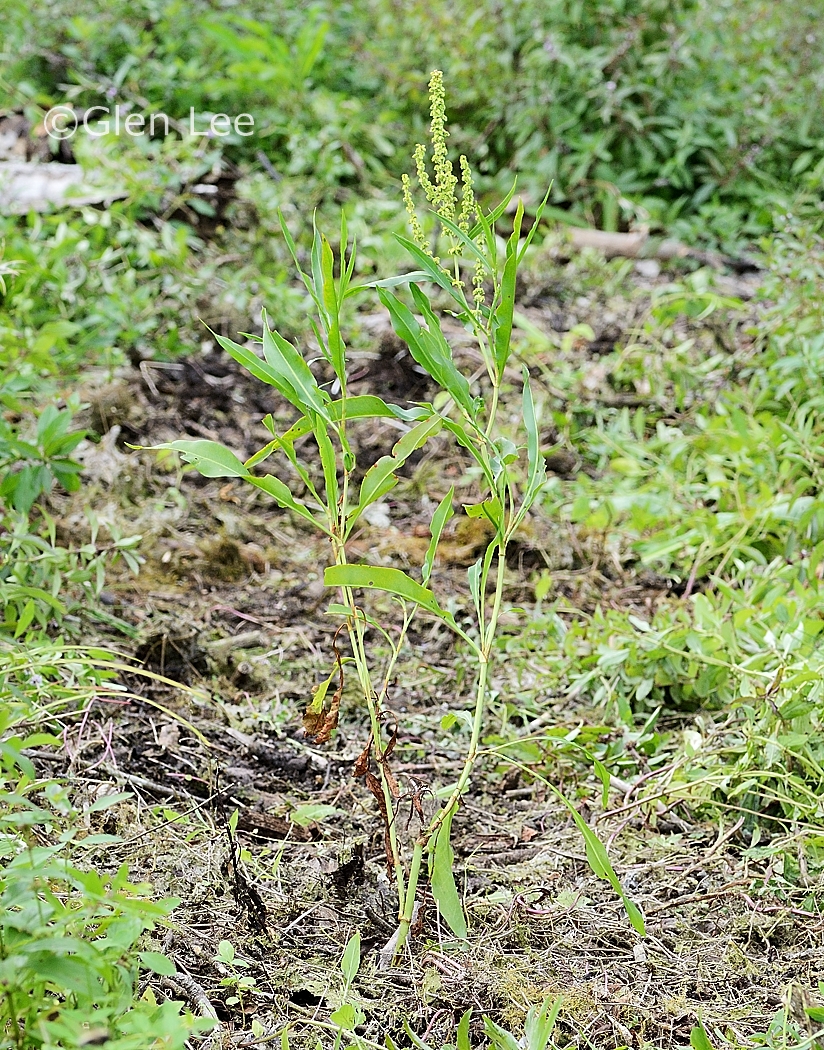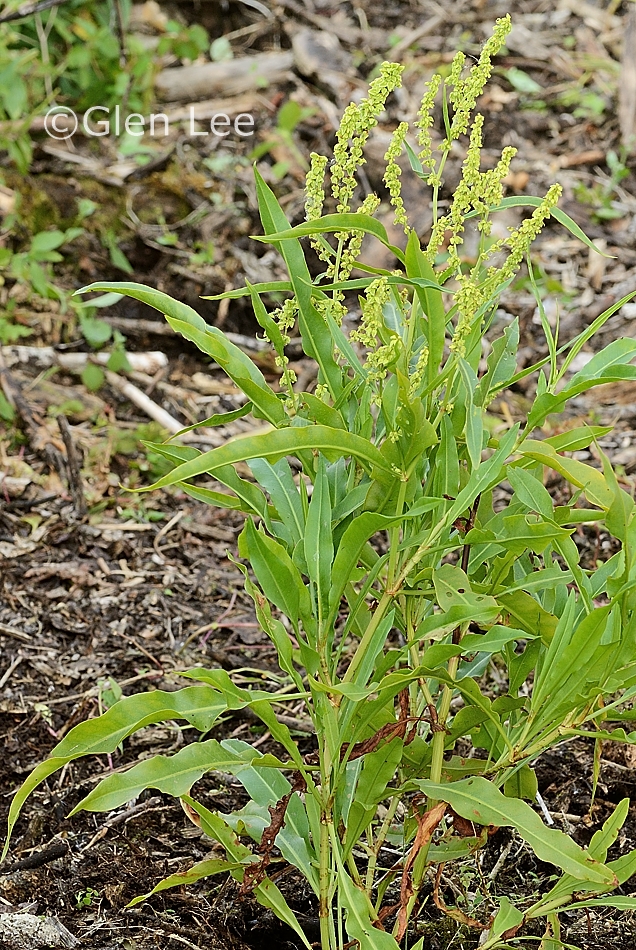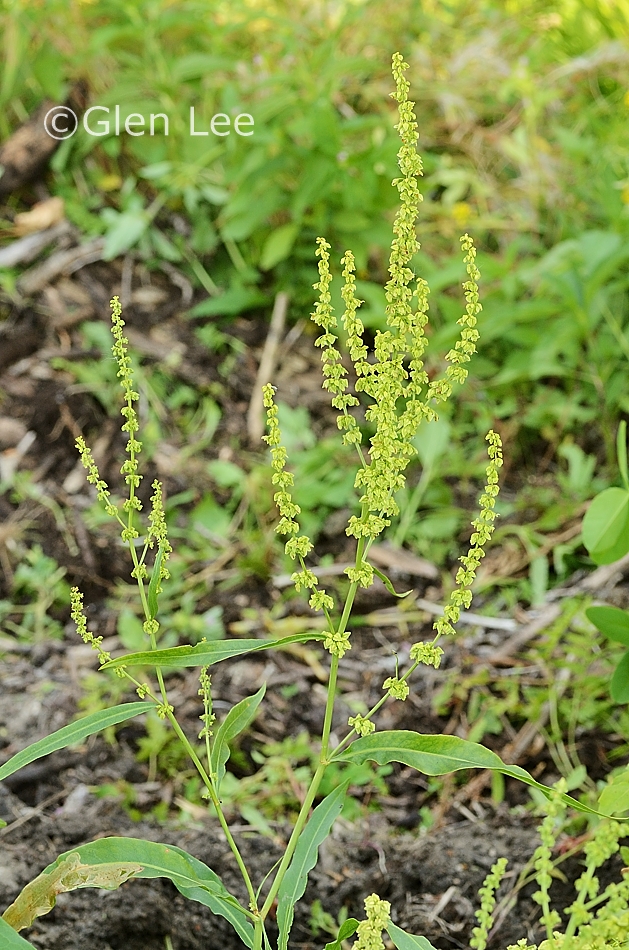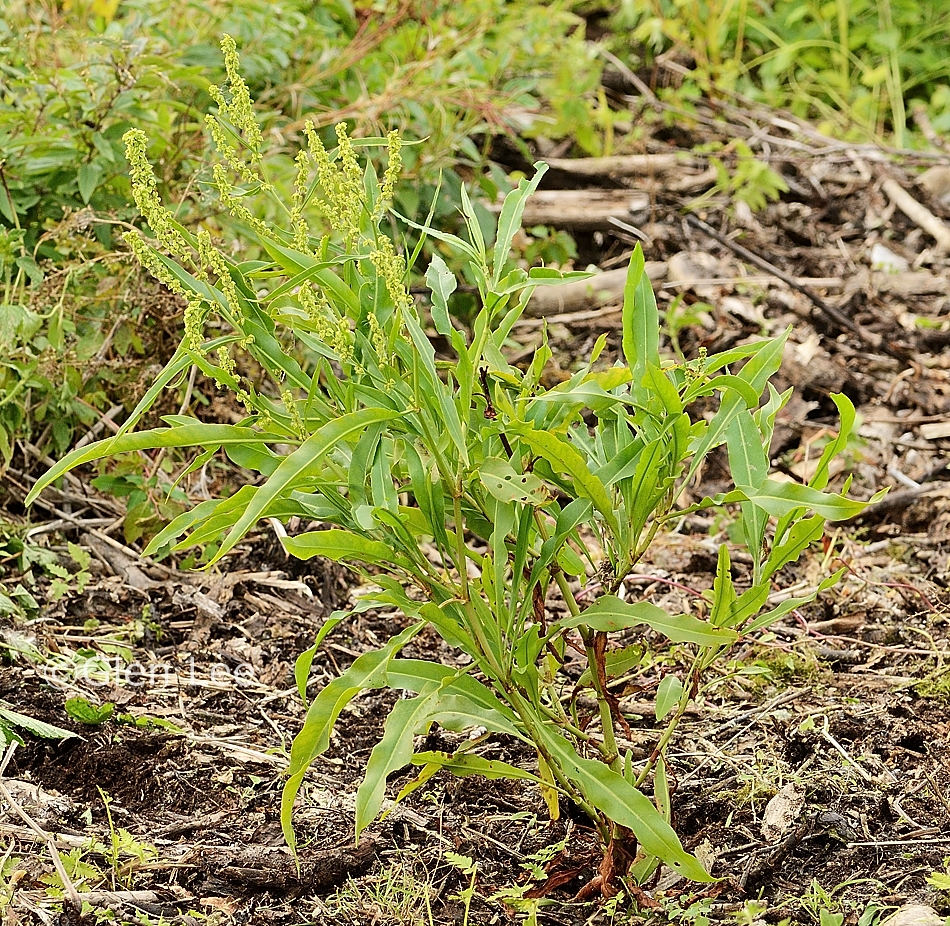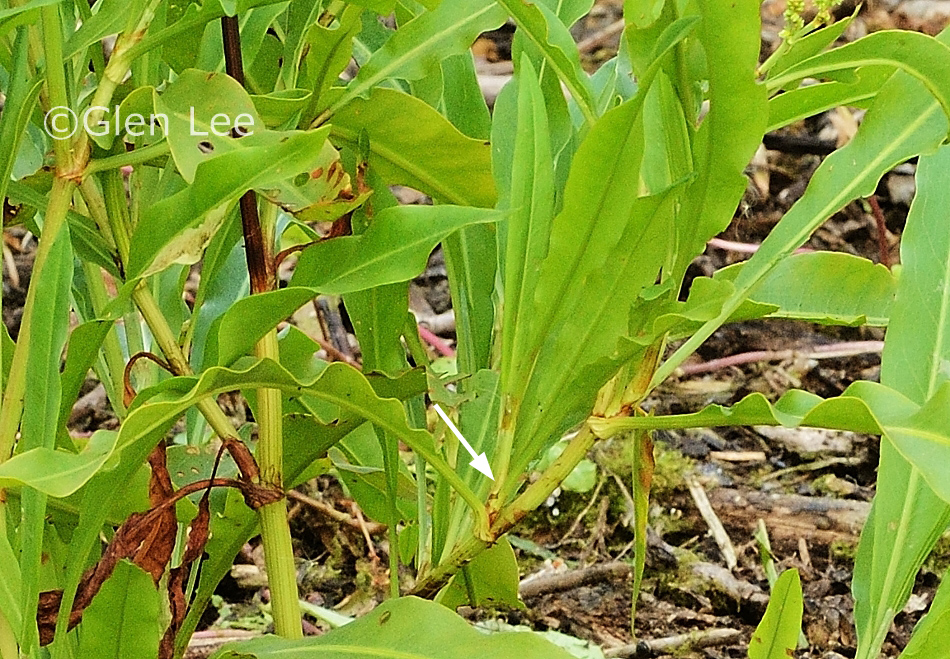 Some axillary branches / axillary leaf tufts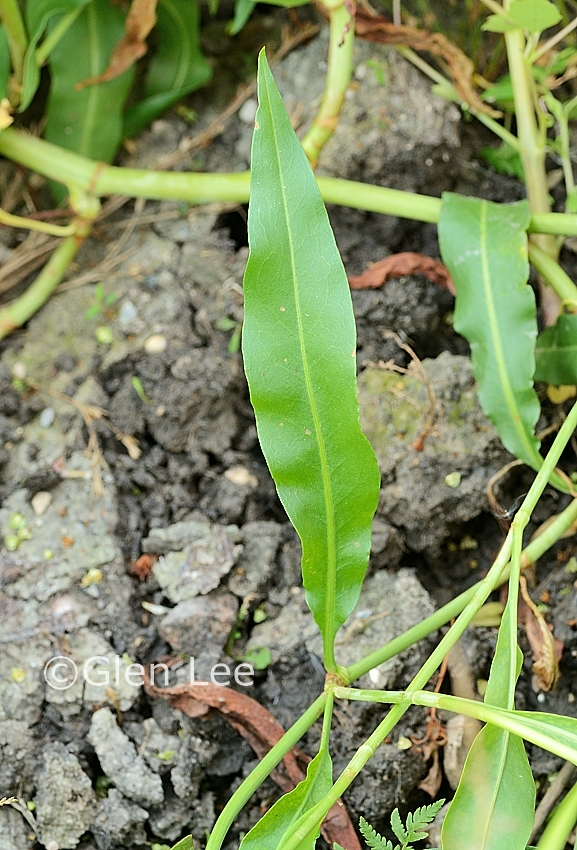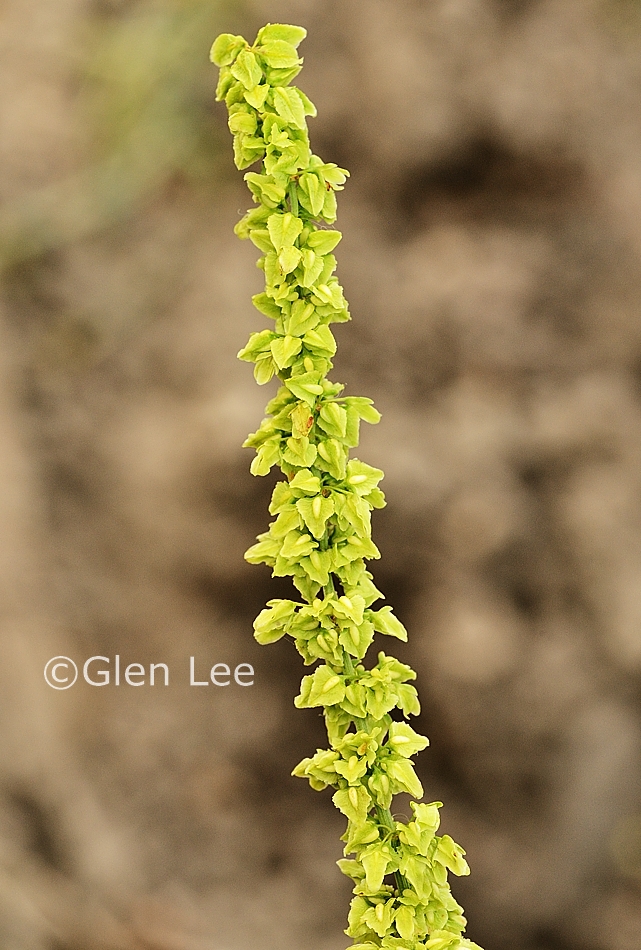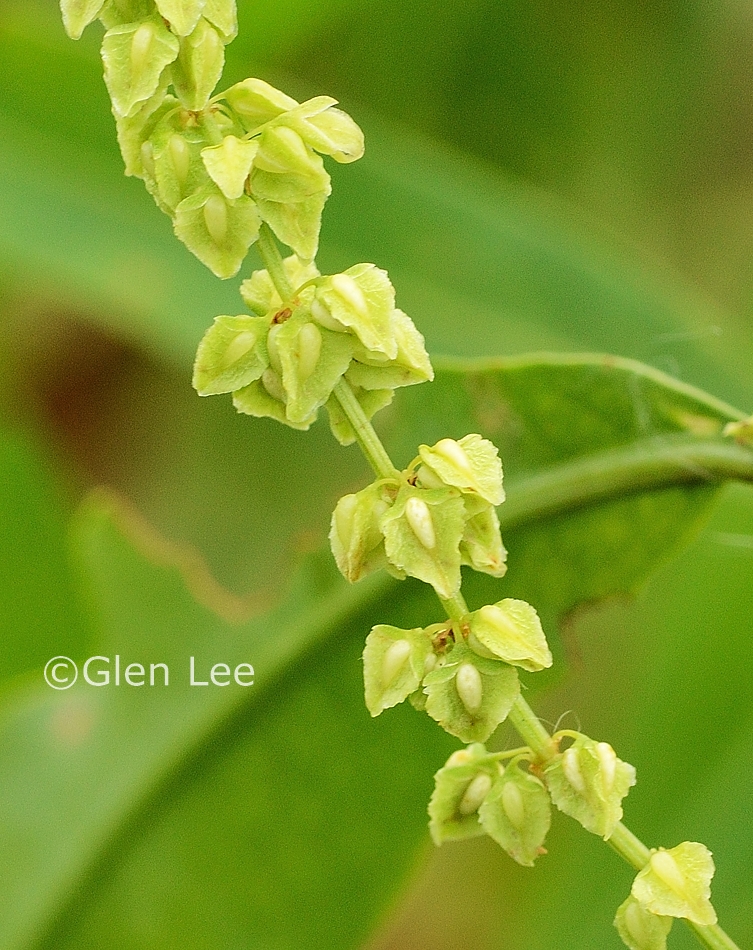 Plants shown in photographs are in fruit (done flowering)

General: Perennial with a decumbent to erect, branching growth habit. Plant glabrous.
Flowers: Inflorescence is a dense panicle, flowers small greenish.
Fruit: Fruit is a three-sided achene, each side triangular in shape and known as a valve, valve margins irregularly toothed. One tubercle per valve, valve measured at 6 mm long by 4 mm wide.
Leaves: Leaves alternate, entire, narrowly lanceolate, plicate. Some axillary leaf tufts. Leaf highlighted in photo above was 16.5 cm long by 28 mm wide.
Height: Height listed in Flora of Alberta to 60 cm tall, we measured plants to 109 cm tall.
Habitat: Moist or saline soil on open ground.
Abundance: Common.
Origin: Native.
Synonym: Listed in some of the field guides we use as Rumex triangulivalvis, and, Rumex mexicanus.
How to identify this species of Rumex: Each valve with a grain, most stem leaves with axillary shoots, and a branching, sprawling growth habit.
When and where photographed: Photos taken August 22nd, disturbed soil in park, boreal forest, about 400 km northeast of our home in Regina, SK.