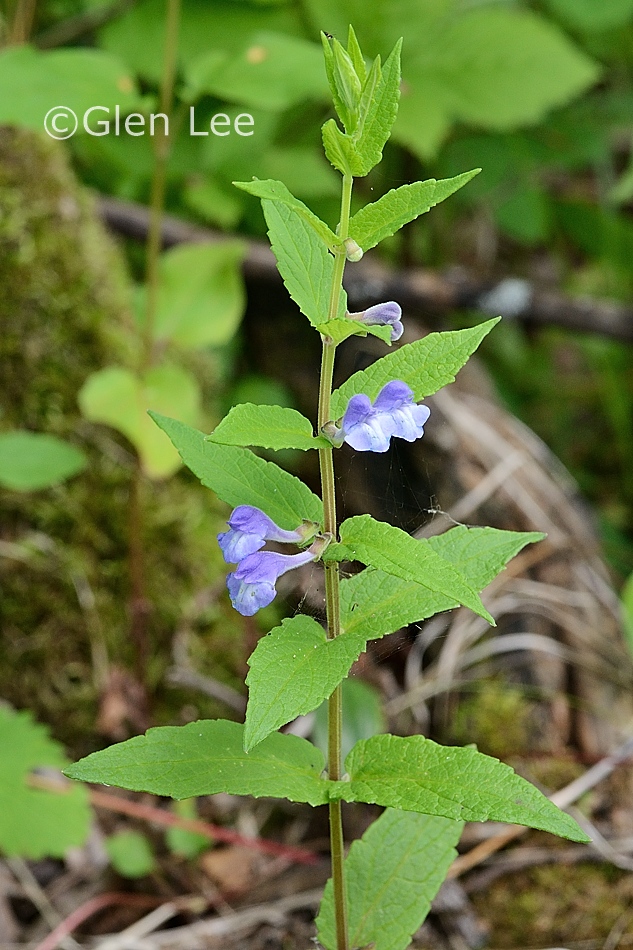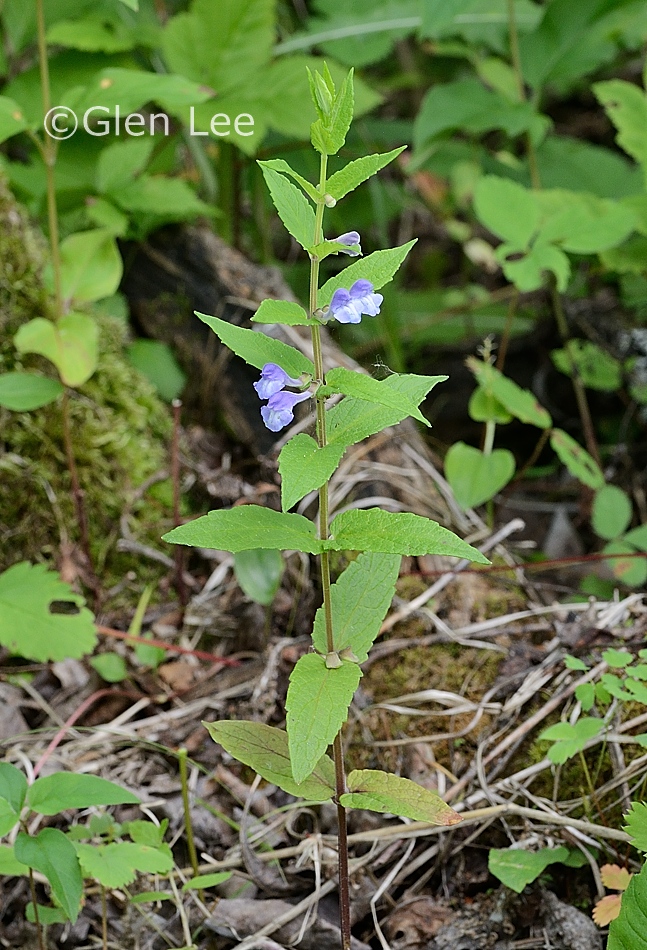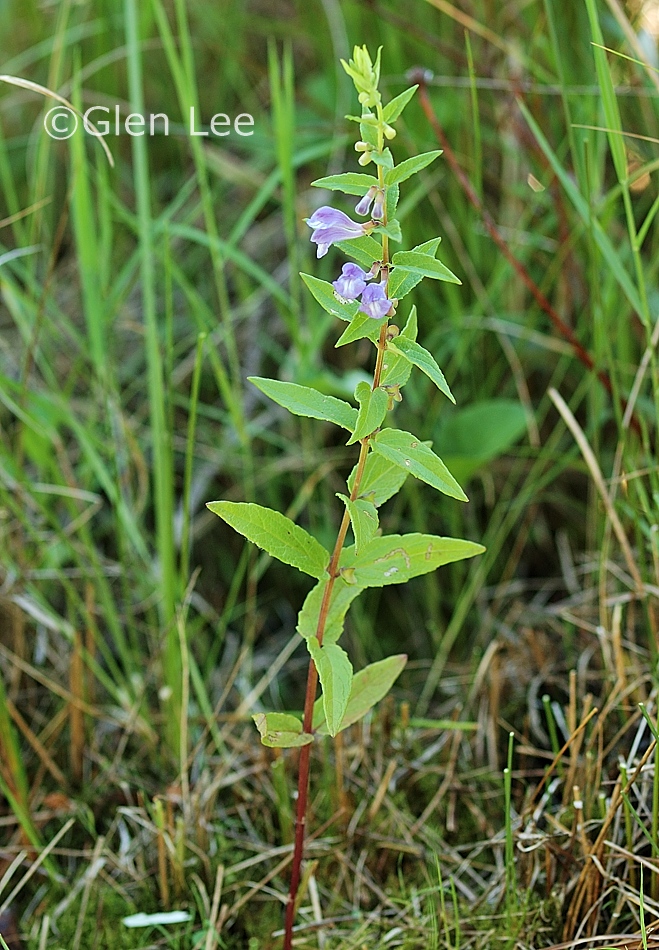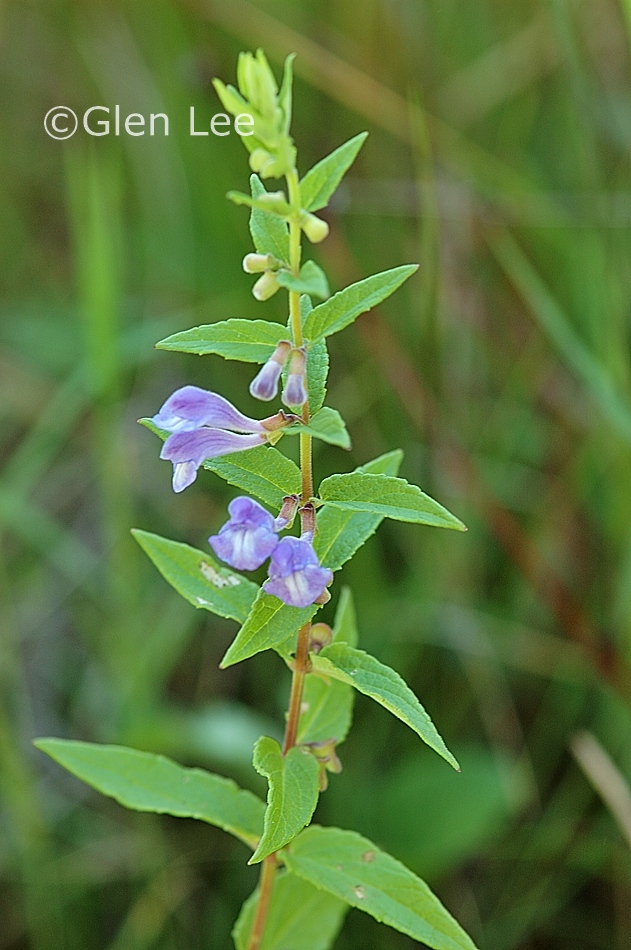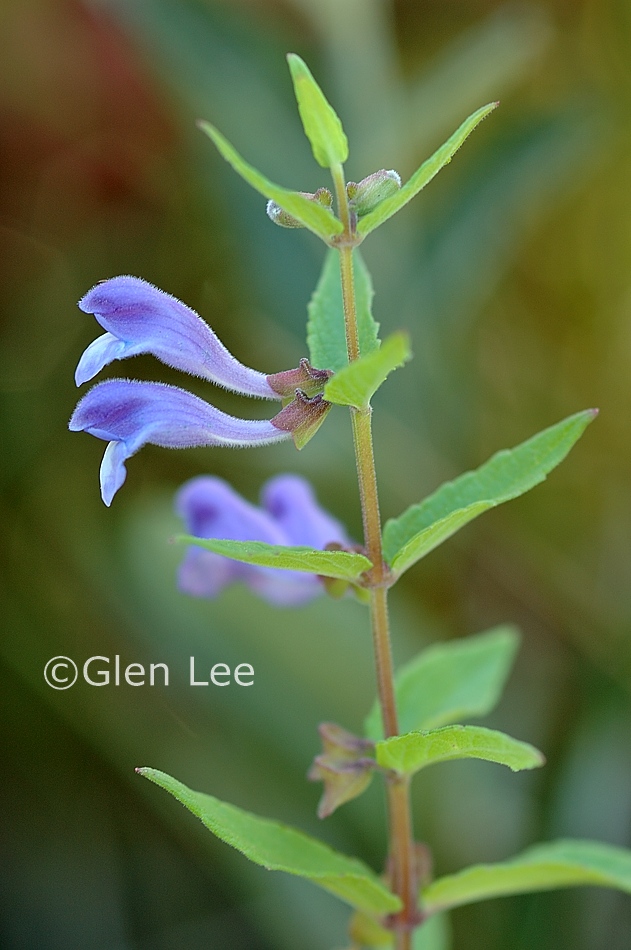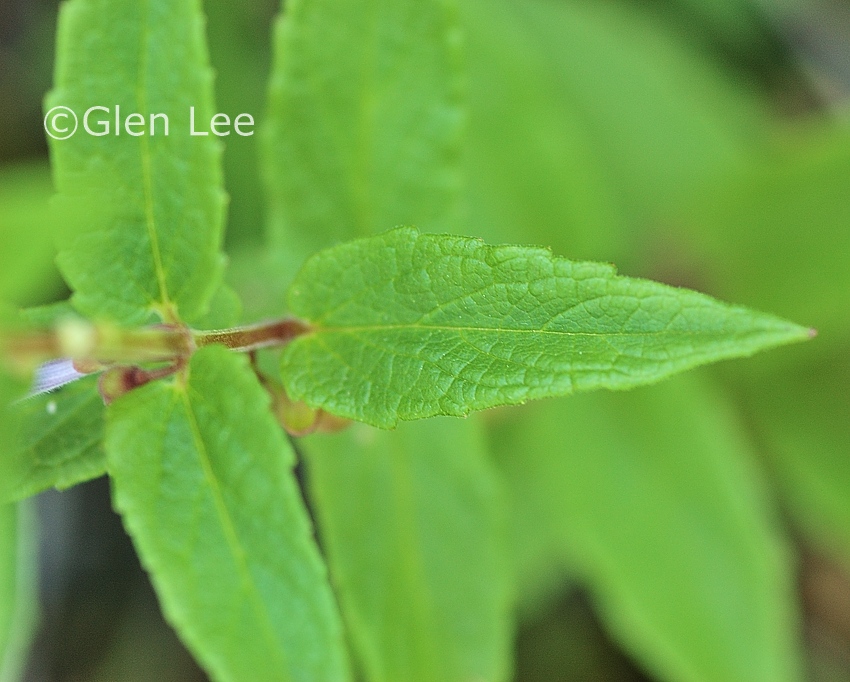 General: Decumbent to upright plants, stems usually simple, rhizomatous. Stems sparsely hairy.
Flowers: Dark purple blue usually appearing in pairs at the leaf axils, we measured a flower to 25 mm in length.
Leaves: Leaves are lanceolate, opposite, toothed, and are very short-stalked, or stalkless, we measured a leaf at 46 mm long by 11 mm wide. Leaf tops puberulent, leaf bottoms sparingly hairy with longer hairs. Leaves ciliate.
Height: Height listed in Budd's Flora to 60 cm, we measured plants growing to a height of 33 cm.
Habitat: Wet places such as steam banks, moist meadows, and ditches.
Abundance: Common.
Origin: Native.
When and where photographed: Photos taken June 29th, moist forest in Moose Mountain provincial park about 200 km southeast of Regina, SK, and on July 1st, in a moist prairie meadow, 70 km southeast of our home in Regina, SK.