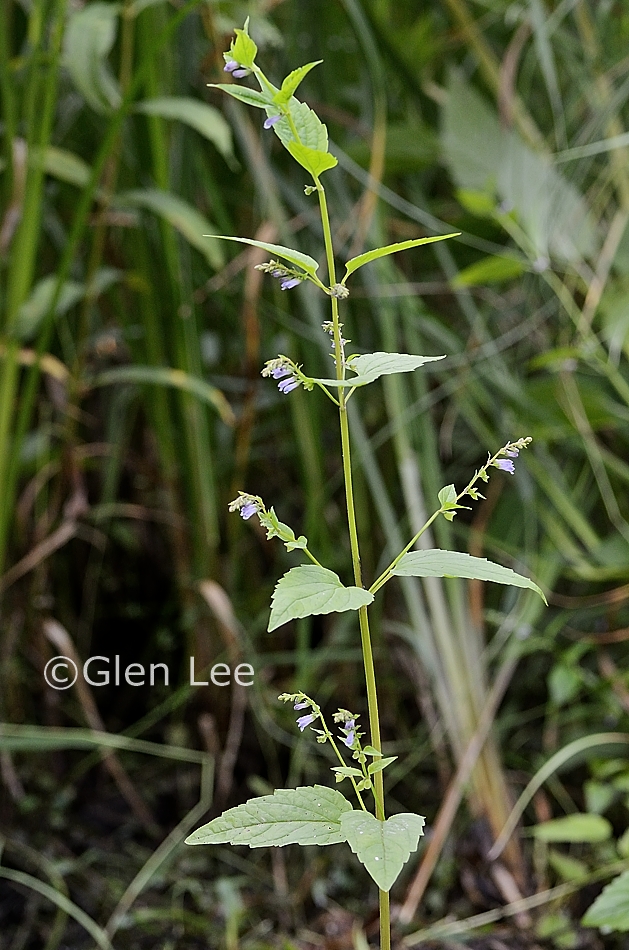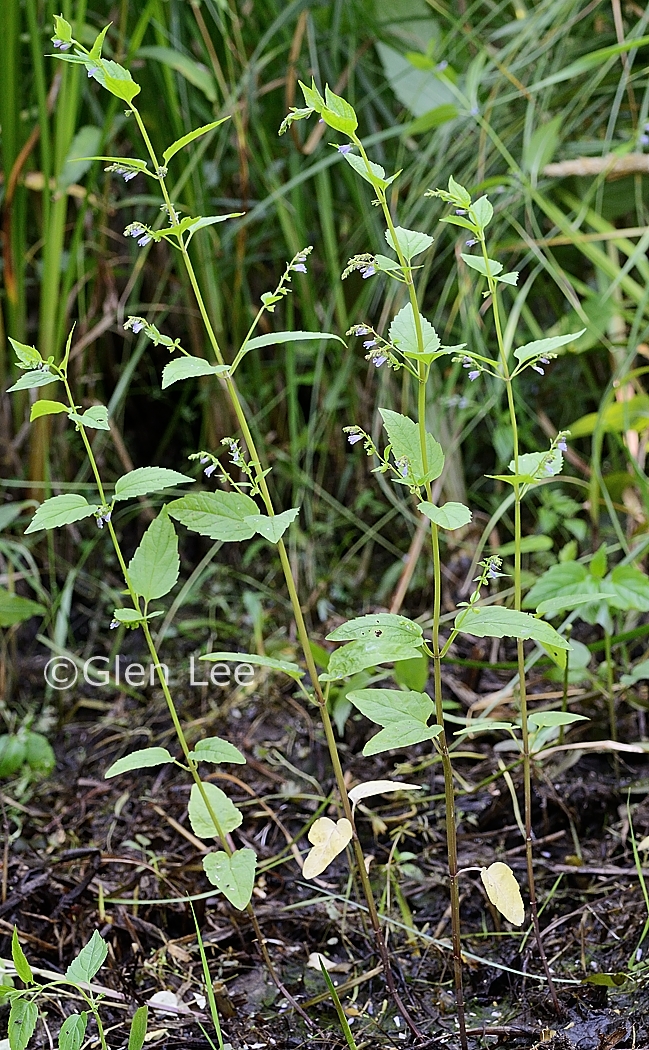 Four plants side by side in above photo.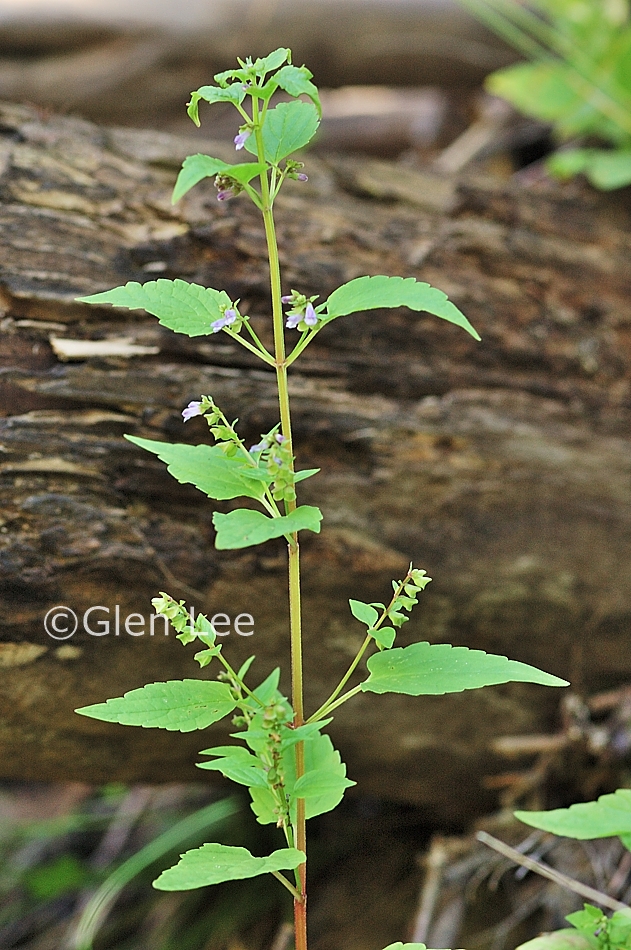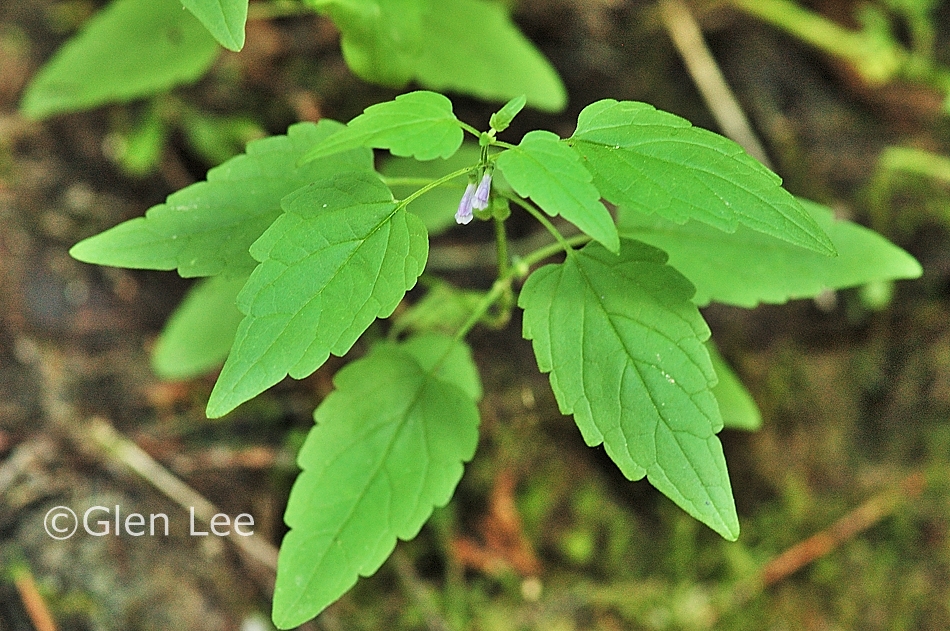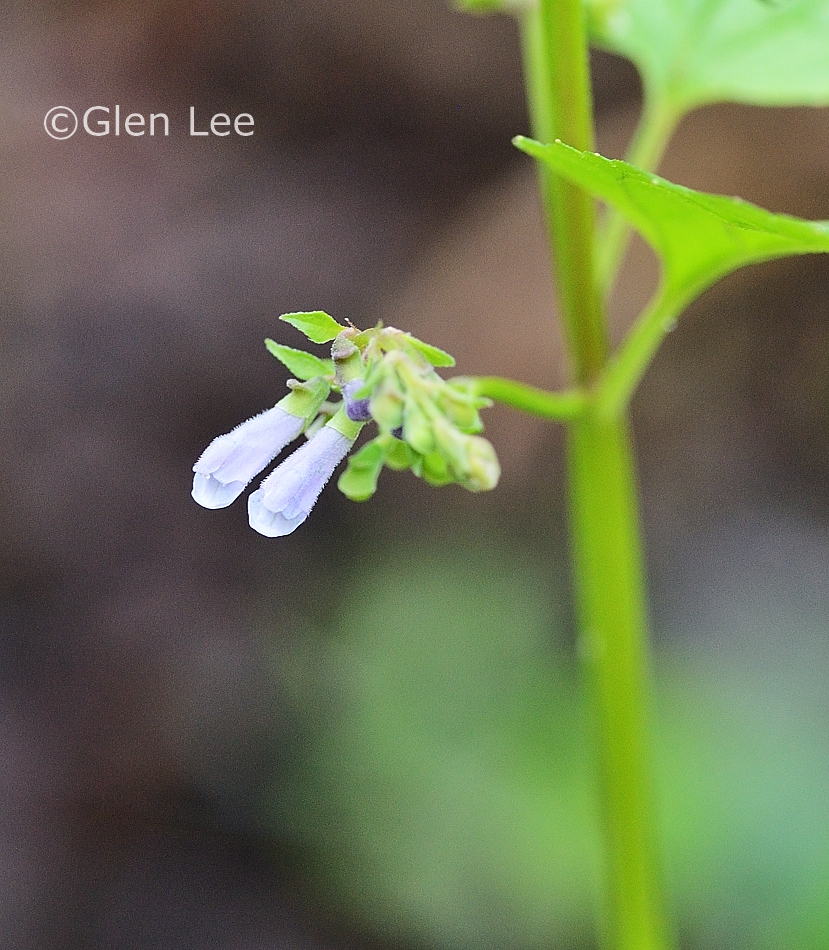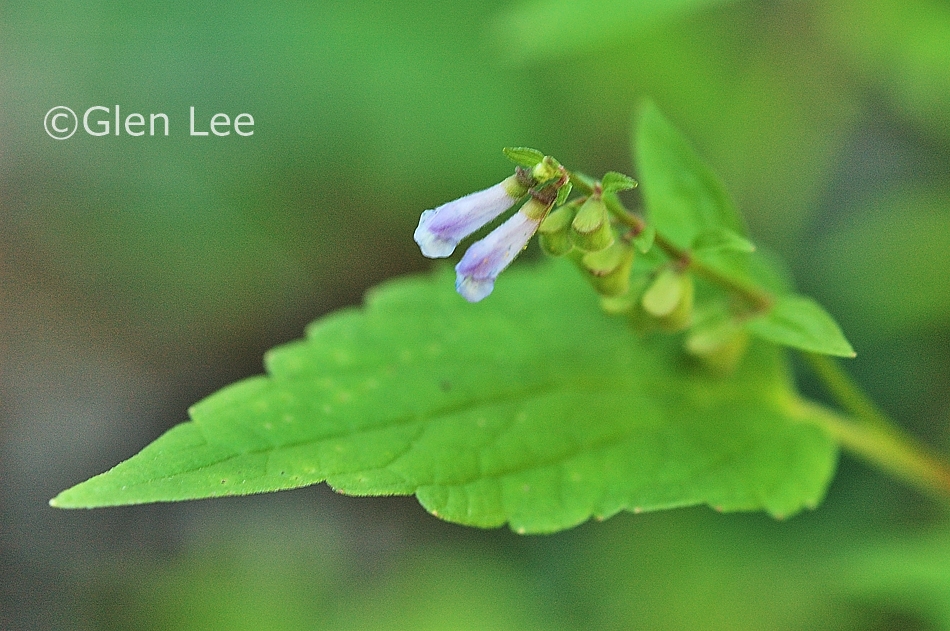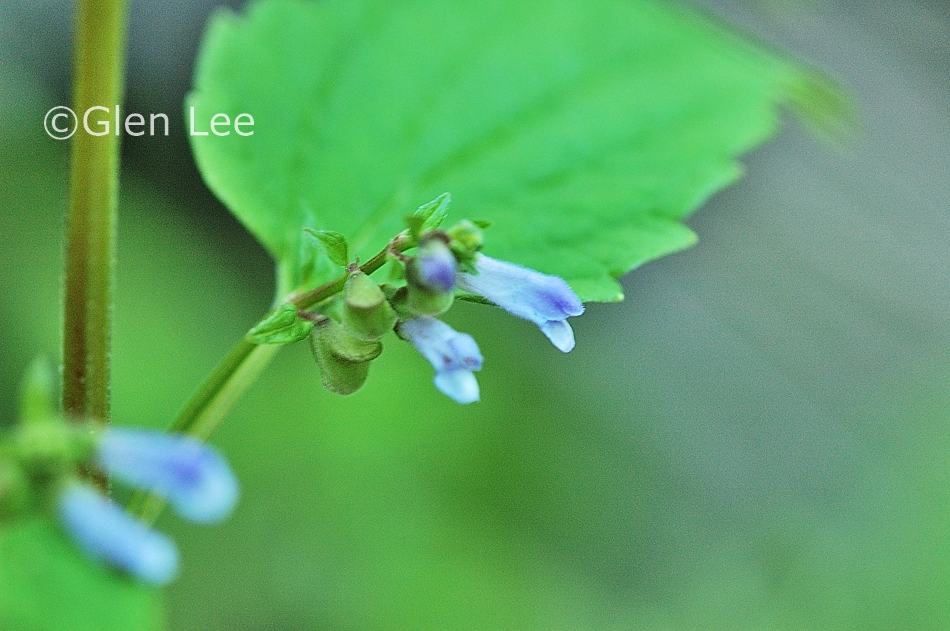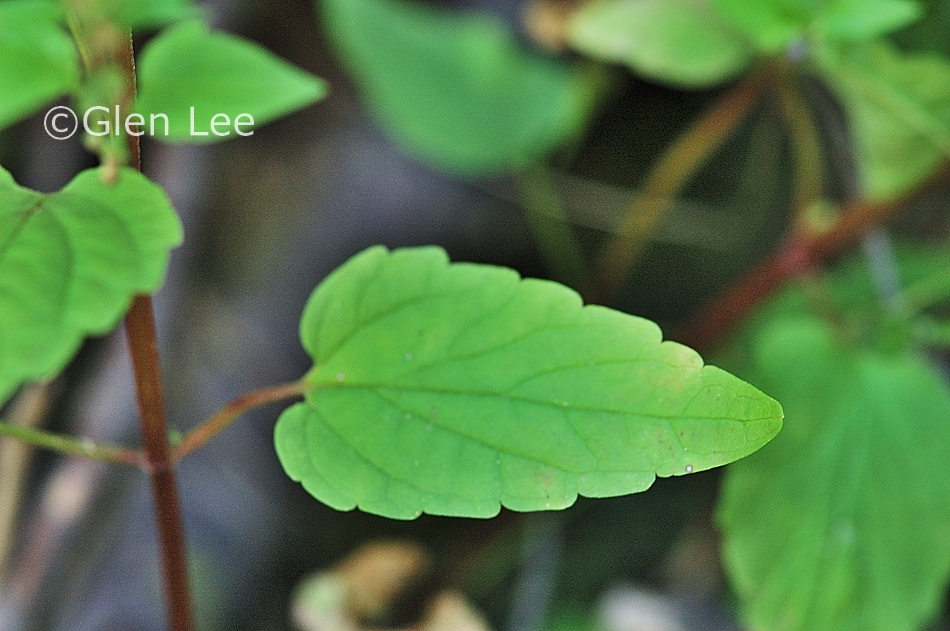 General: Upright perennial, branching above. Plants glabrous.
Flowers: Blue flowers in pairs, growing in elongate racemes in the leaf axils, I measured flowers to 8 mm in length. Flowers appear in mid July.
Leaves: Leaves are all cauline, opposite, stalked, ovate with wavy margins, somewhat cordate bases, leaf measured at 5 cm long and 2.5 cm wide.
Height: Height in Flora of the Great Plains listed to 100 cm, we measured plants to 62 cm tall.
Habitat: Stream banks, and other wet ground in the parklands and boreal forest.
Abundance: Rare, ranked as an S3 by the Saskatchewan Conservation Data Centre.
Origin: Native.
When and where photographed: Took the above photos July 25th in a ditch alongside the Piwei River about 350 km northeast of Regina, SK, and August 7th, along a stream in the boreal forest, about 450 km northeast of our home in Regina, SK.