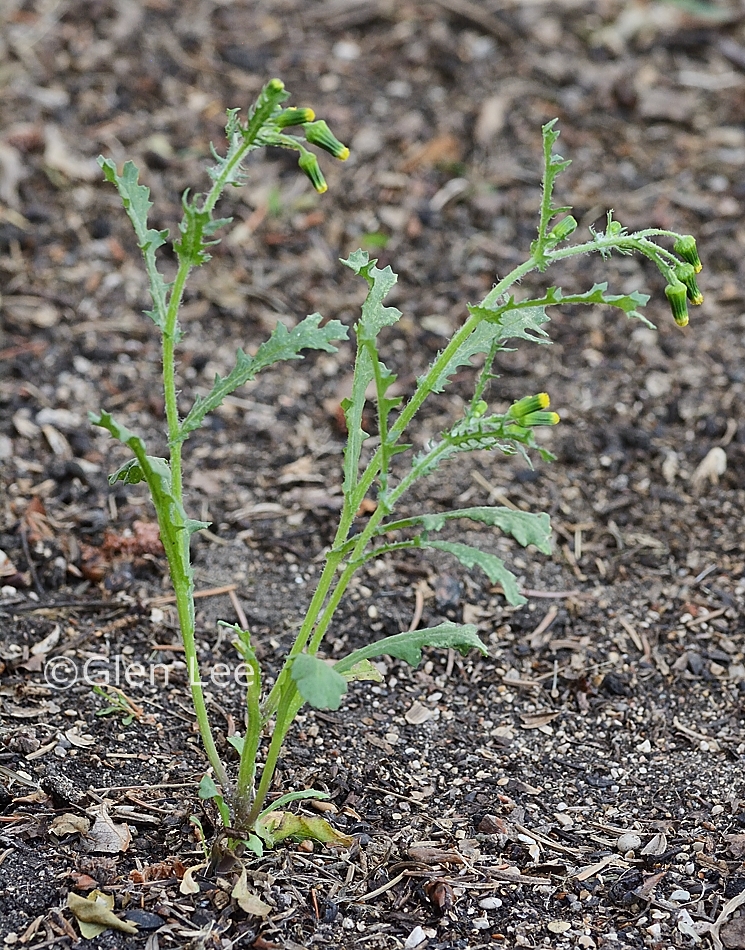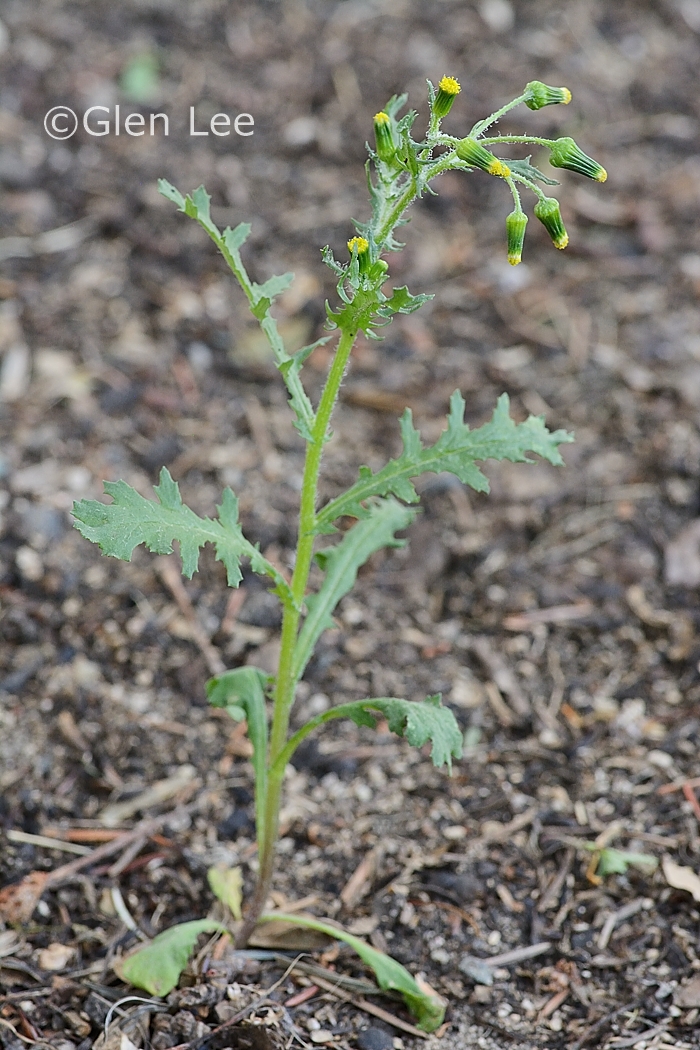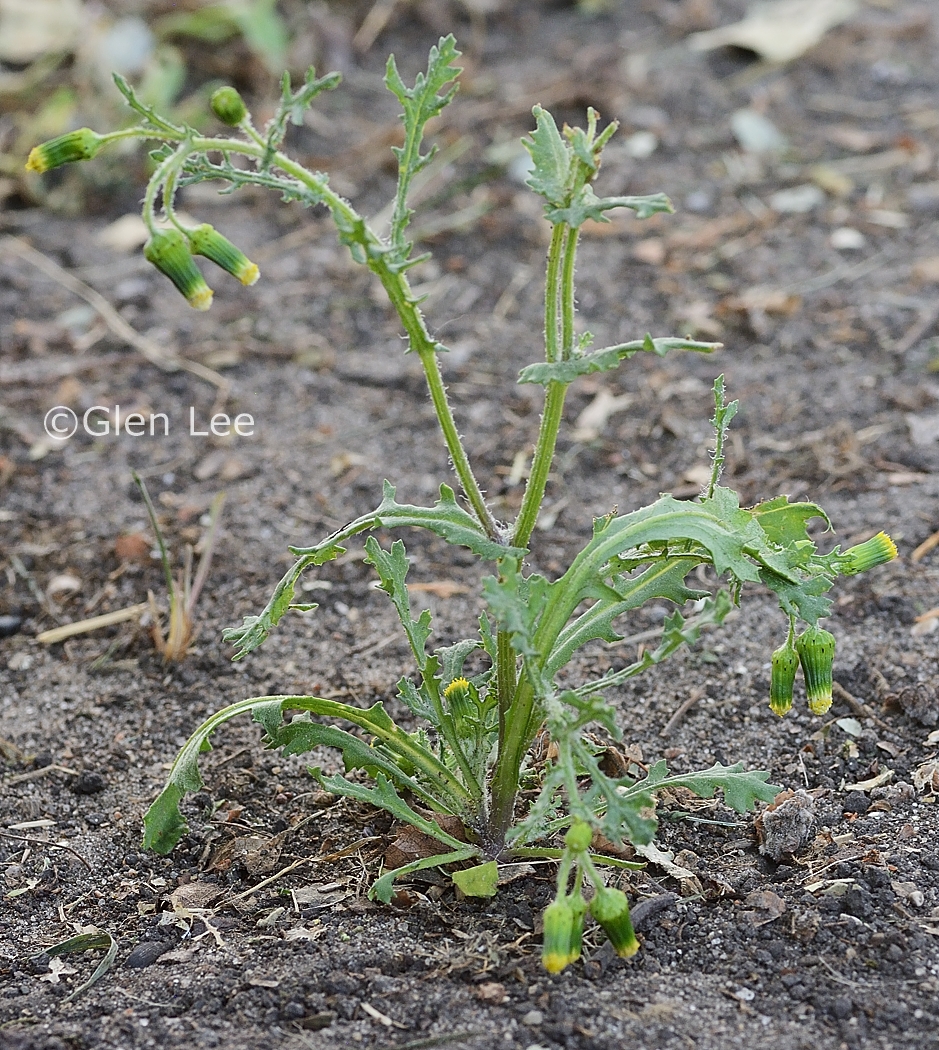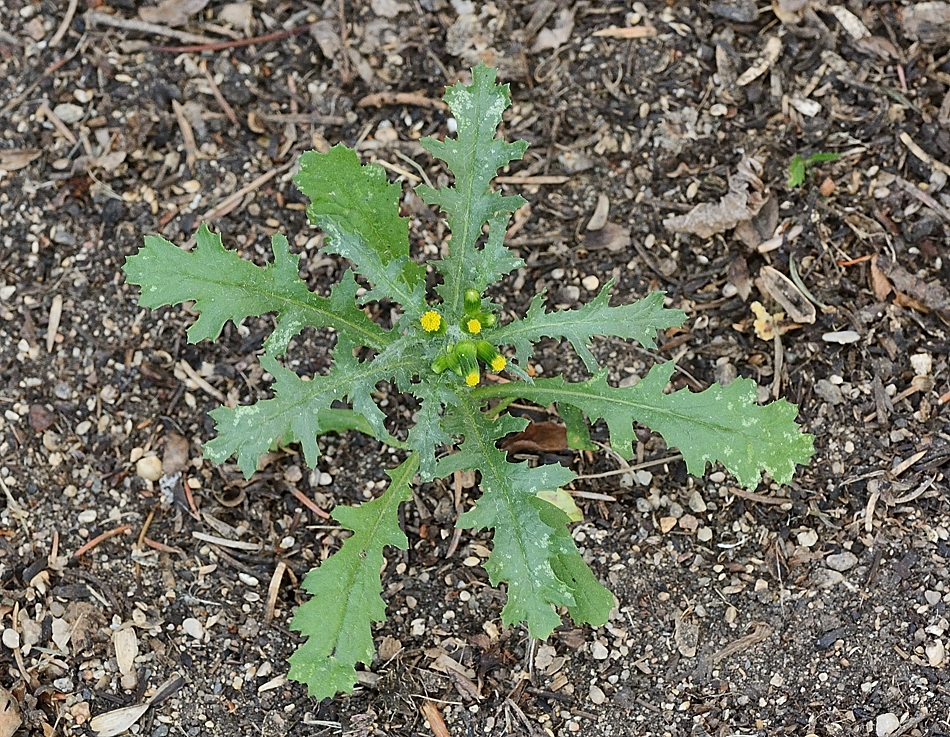 Looking straight down on plant in above photo.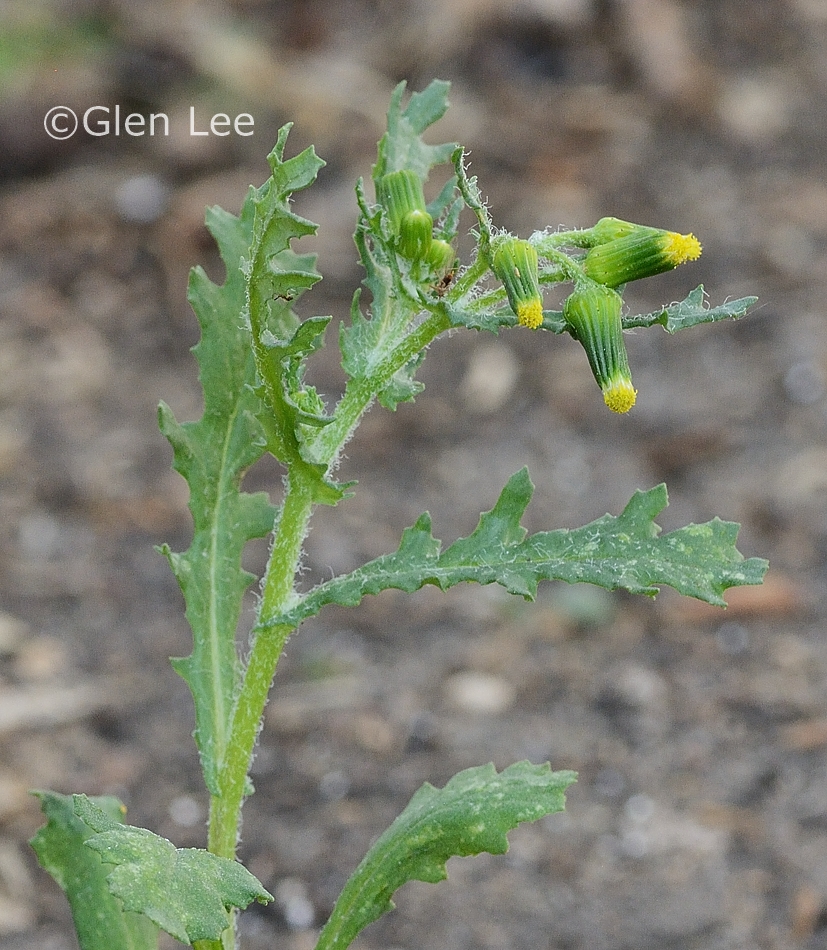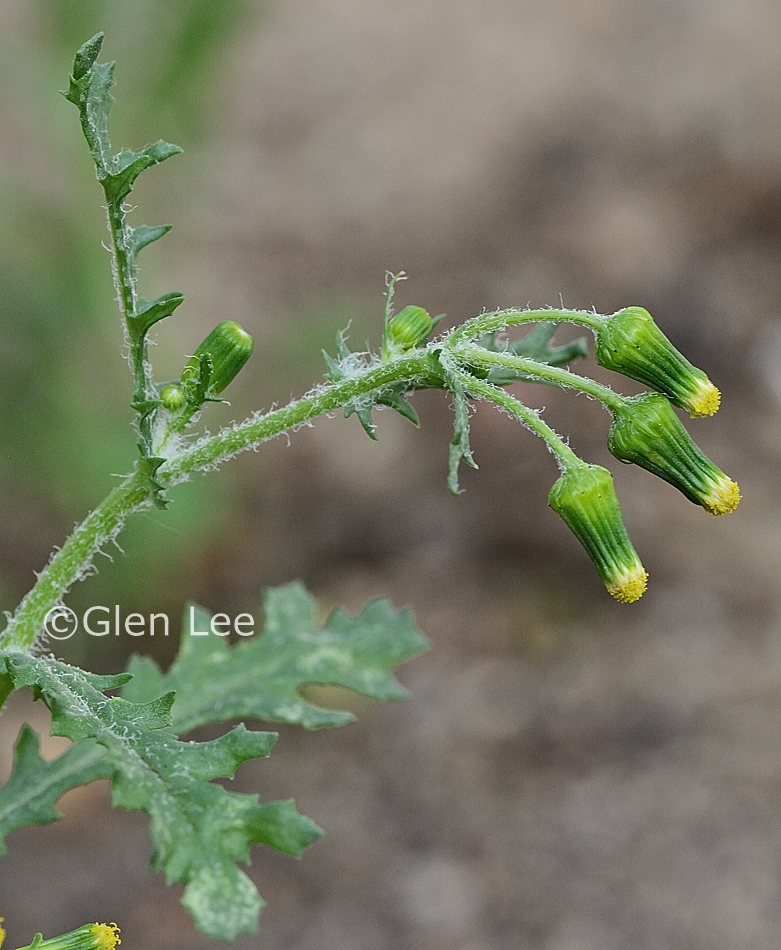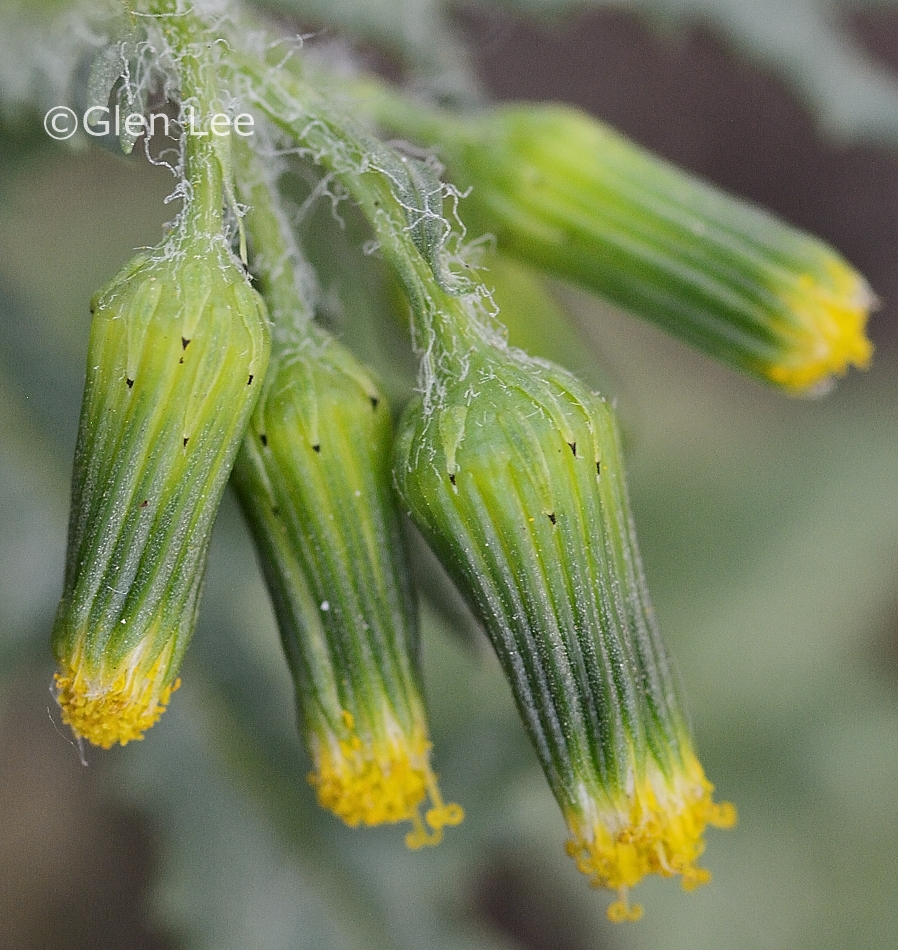 Bracts acute with black tips.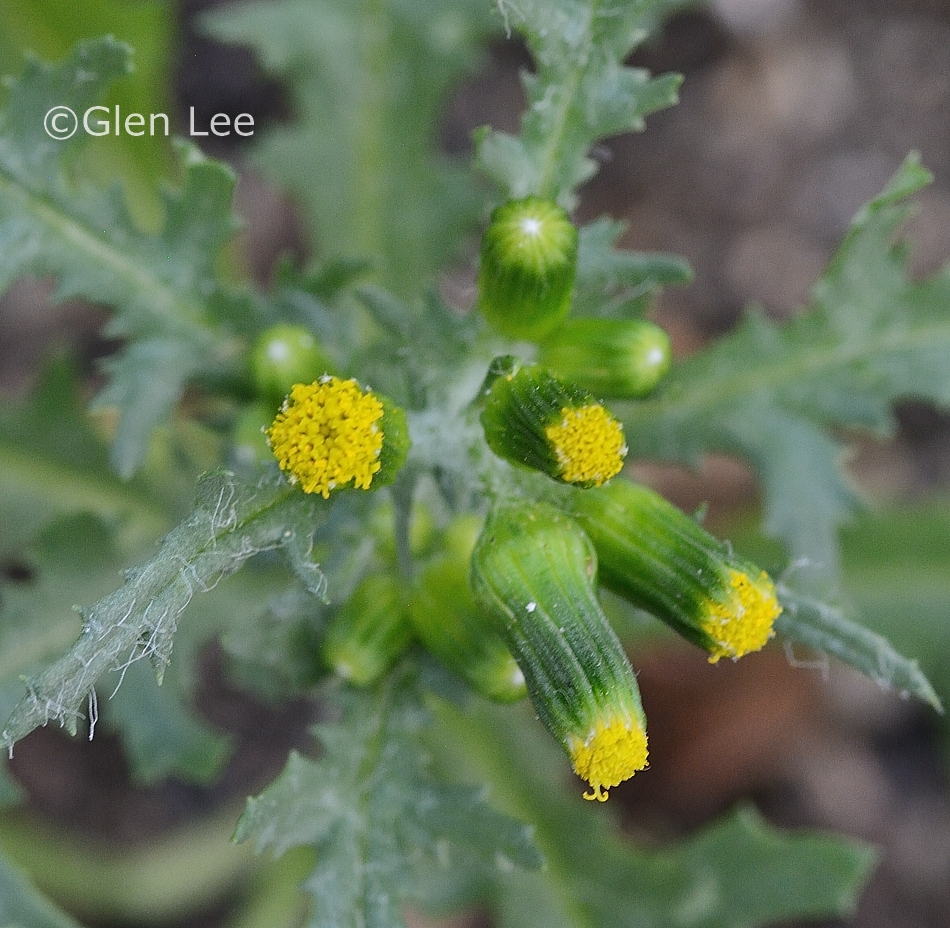 Flower heads consist of disk flowers only.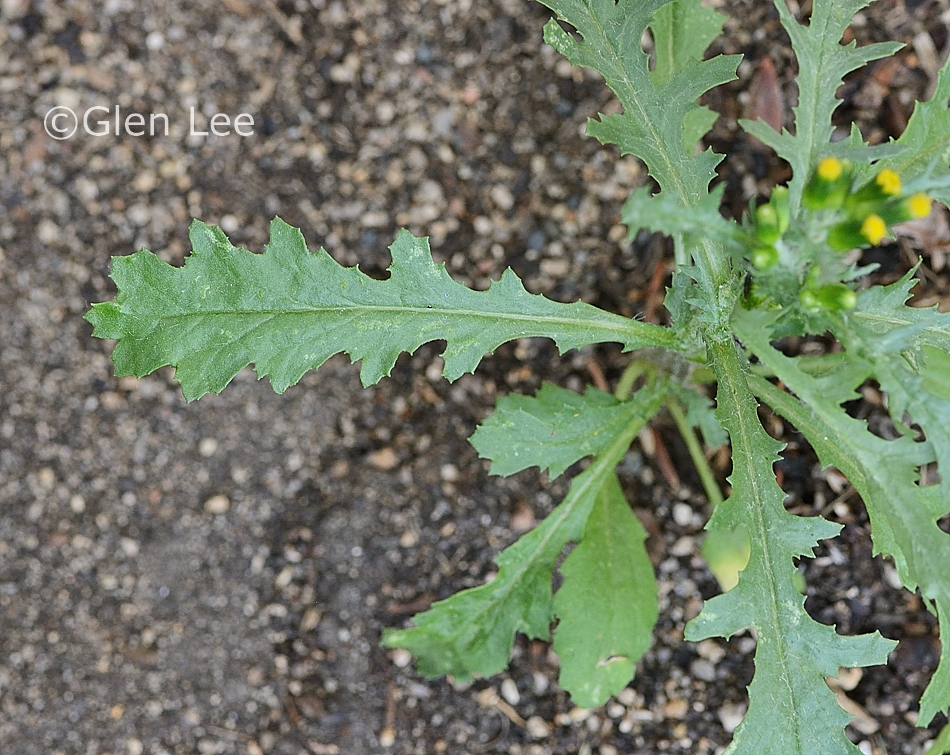 Leaf mid-stem in above photo.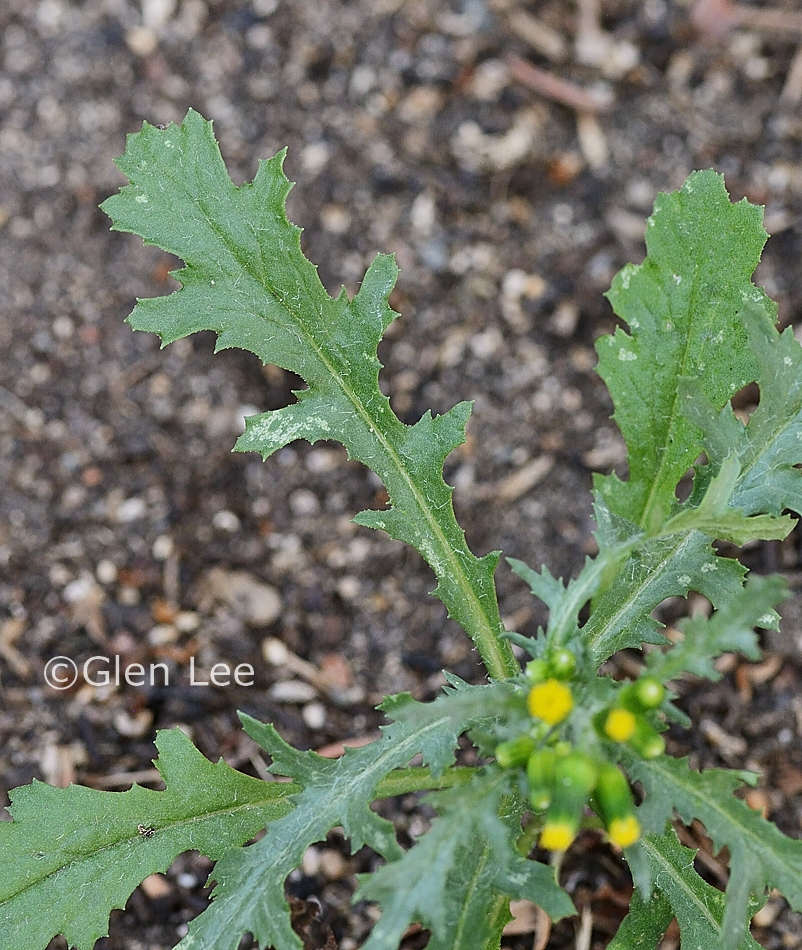 Leaf mid-stem in above photo.
General: A weedy annual plant with a branching, upright growth habit. The stems are angled, and are reddish at the bottom. The lower stems are sparingly hairy, with the upper stems and inflorescence have cobwebby hairs. A prolific seed producer, this weed is a nuisance in our garden.
Flowers: Flower heads with disk florets only. Flower heads grow in loose, nodding panicles. We measured a flower head at 4 mm diameter and 10 mm long. The bracts are acute with black tips, we measured a bract at 3 mm long.
Leaves: Leaves are alternate, the lower ones petiolate, the upper ones clasping. They are oblong and coarsely toothed or with wavy margins.
Height: Height listed in Budd's Flora to 40 cm, we measured plants to 24 cm tall.
Habitat: Gardens and other cultivated ground.
Abundance: Common.
Origin: Introduced.
When and where photographed: Photos taken August 7th, bare soil in shrub bed along walking path, in our home city of Regina, SK.