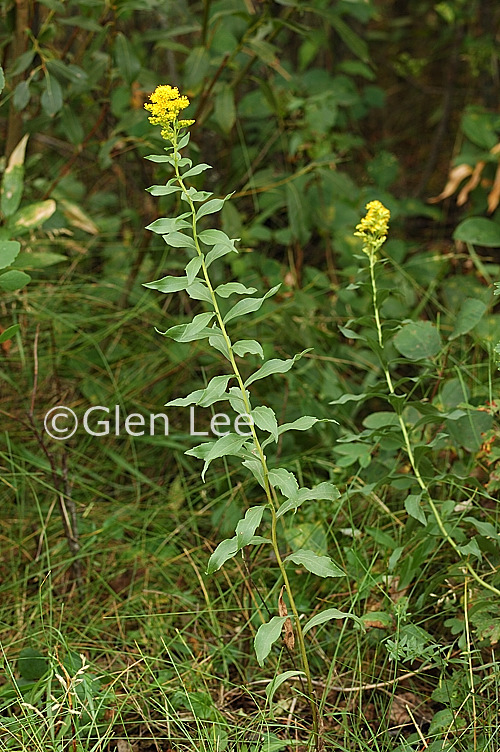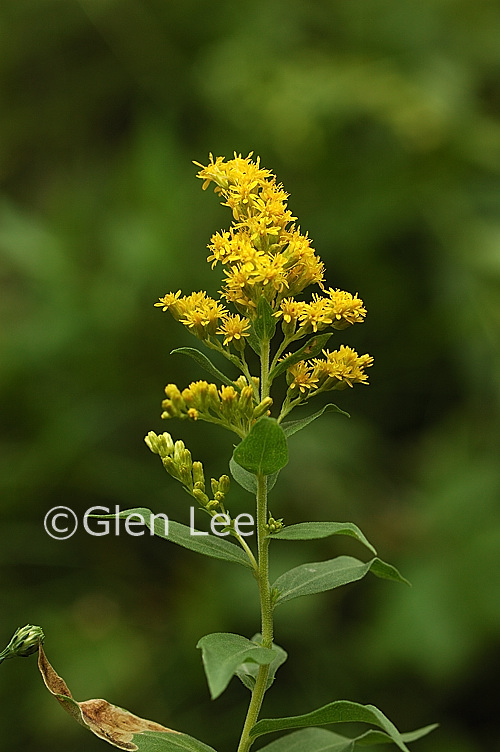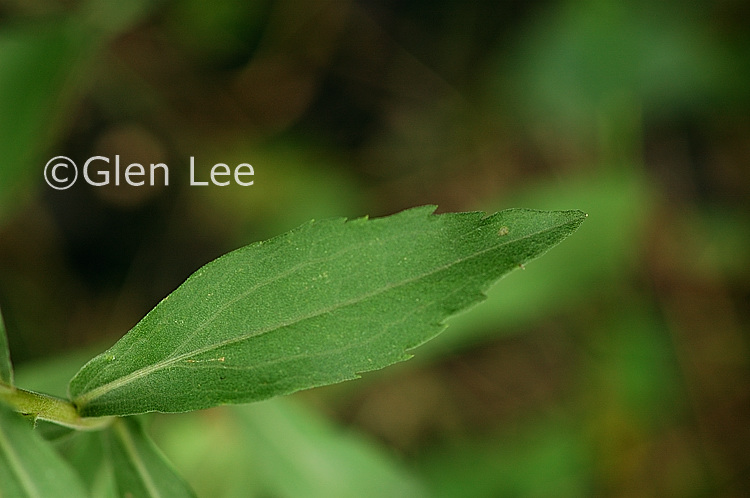 General: Upright perennials with simple stems. Plants covered in fine hairs, giving the leaves a velvety feel, and the leaves a light green or even greyish green look. Plants rhizomatous.
Flowers: Inflorescence is a pyramidal-shaped panicle of yellow flowers, flowers appear early August. Flower panicle measured at 5 cm tall and 4 cm wide.
Leaves: Leaves are cauline, lanceolate to elliptical, thick, dentate, alternate, and reduced in size upwards. We measured a leaf at 7 cm long and 18 mm wide.
Height: Height listed in Budd's Flora to 50 cm, we measured plants to 67 cm tall.
Habitat: Dry grassland and roadsides.
Abundance: Common.
Origin: Native.
When and where photographed: Took the above photos August 13th, in an aspen grove at White Butte, about 25 km east our home in Regina, SK.