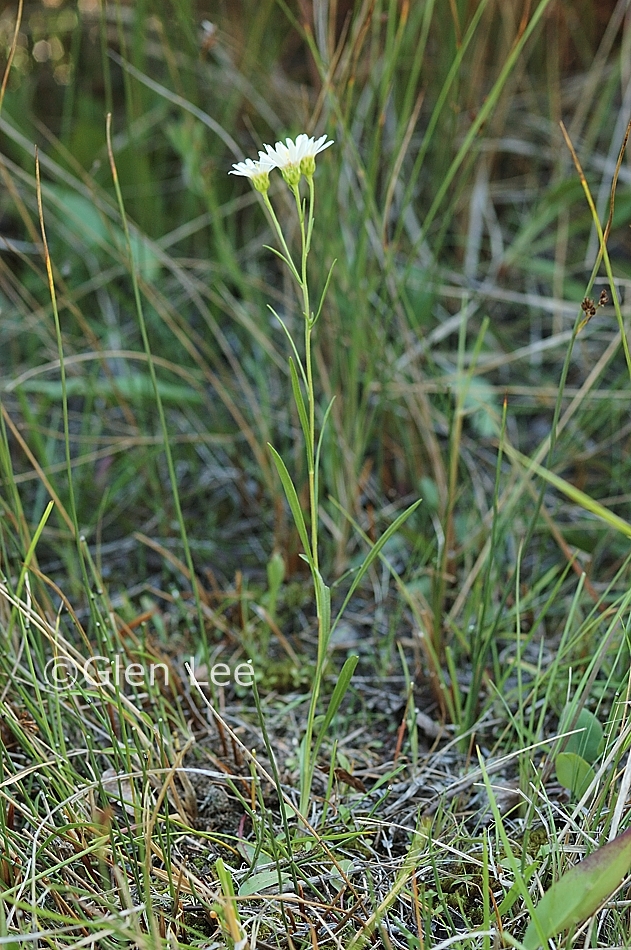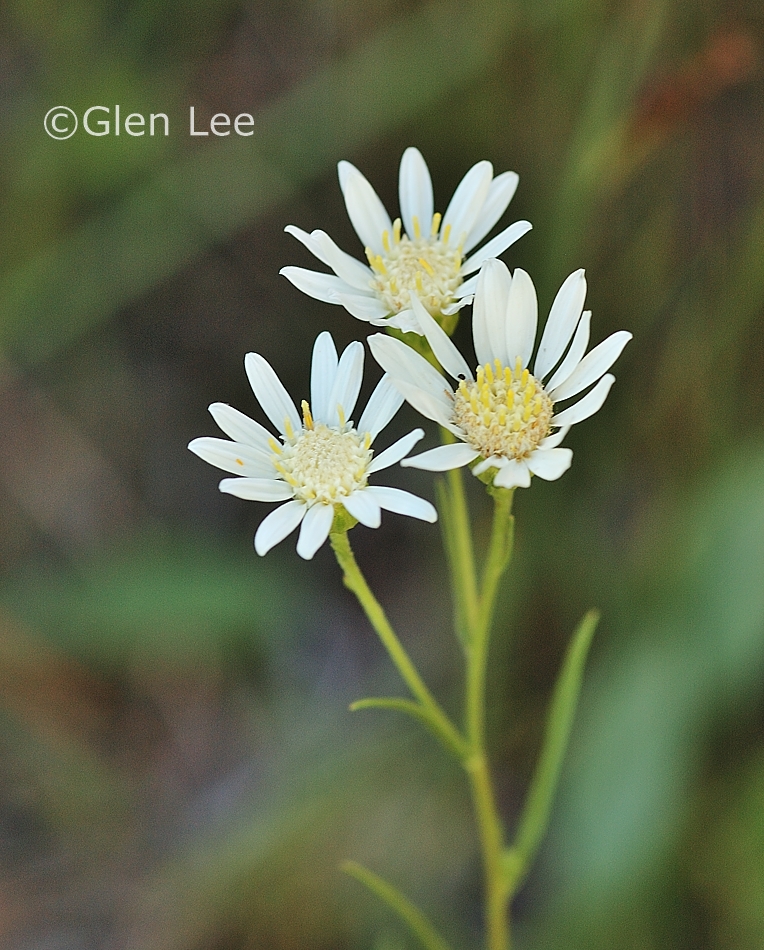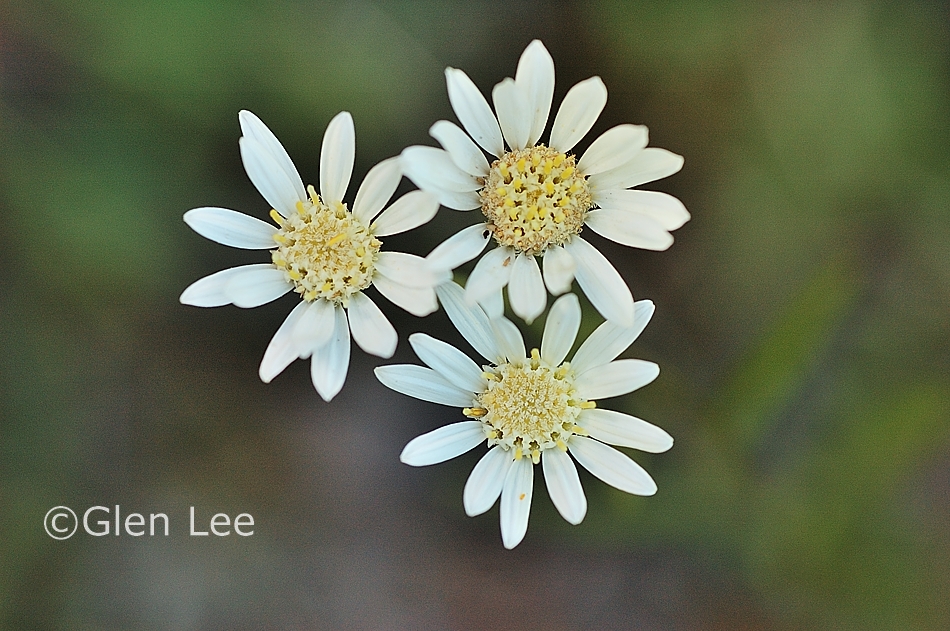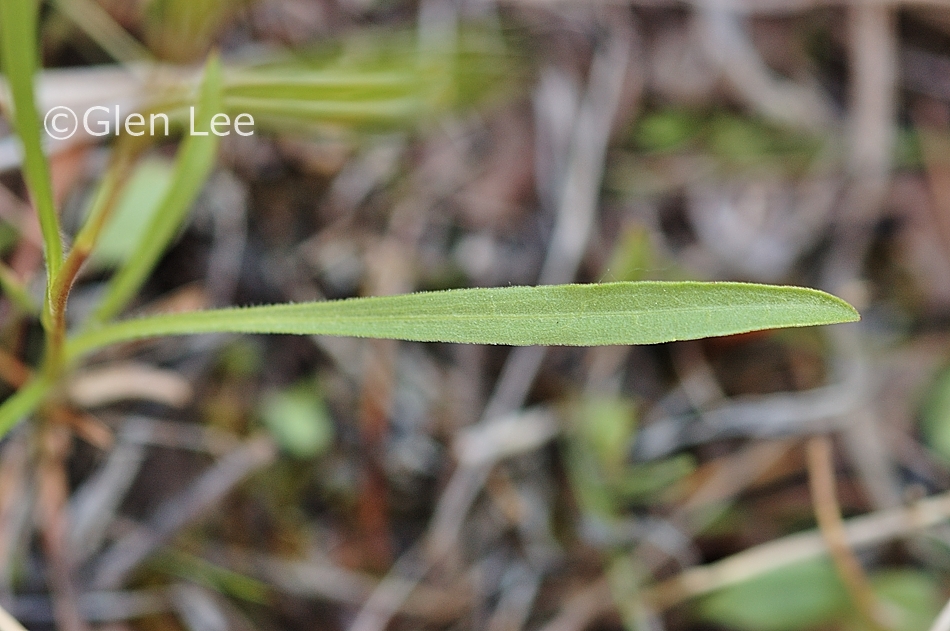 General: Erect perennials with simple stems, stems rough hairy. Plants rhizomatous.
Flowers: Inflorescence corymbose, flower heads white, we measured a flower head at 17 mm wide, usually 3 to 5 flower heads per plant.
Leaves: Leaves alternate, linear, with very small hairs, we measured a leaf at 5.5 cm long and 3 mm wide. Leaves rough hairy.
Height: Height is listed in Budd's Flora to 60 cm. Plant in the above photo was 21 cm tall.
Habitat: Gravelly or saline soil, meadows in southeastern parklands and remnant tall grass prairie.
Abundance: Rare, ranked as an S3 (as of 2019) by the Saskatchewan Conservation Data Centre.
Origin: Native.
Synonym: Listed in some of the field guides we use as Oligoneuron album.
When and where photographed: Took the above photos on July 1st, moist meadow, amid aspen groves, 70 km southeast of our home in Regina, SK.