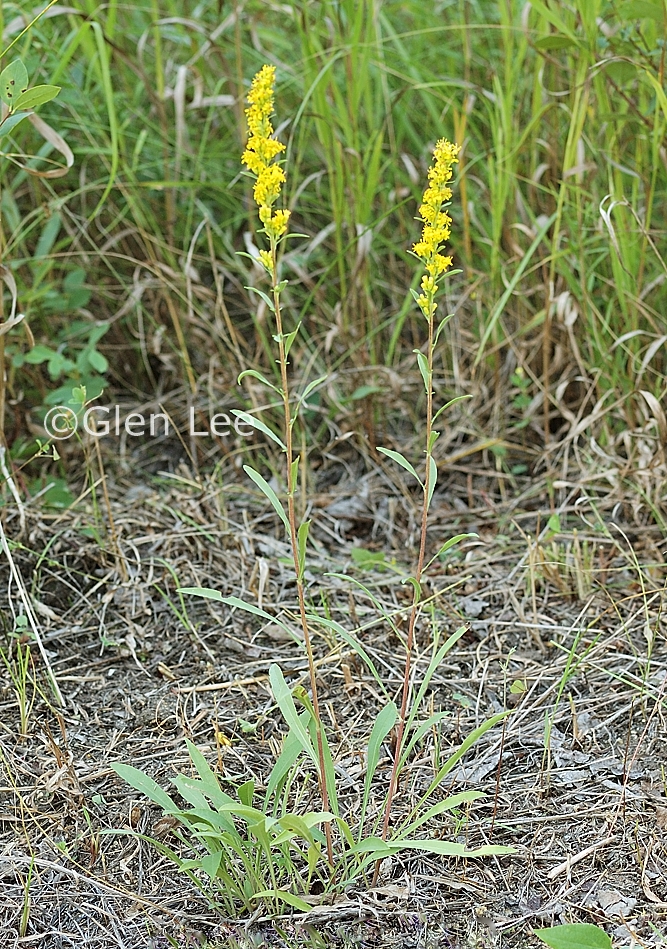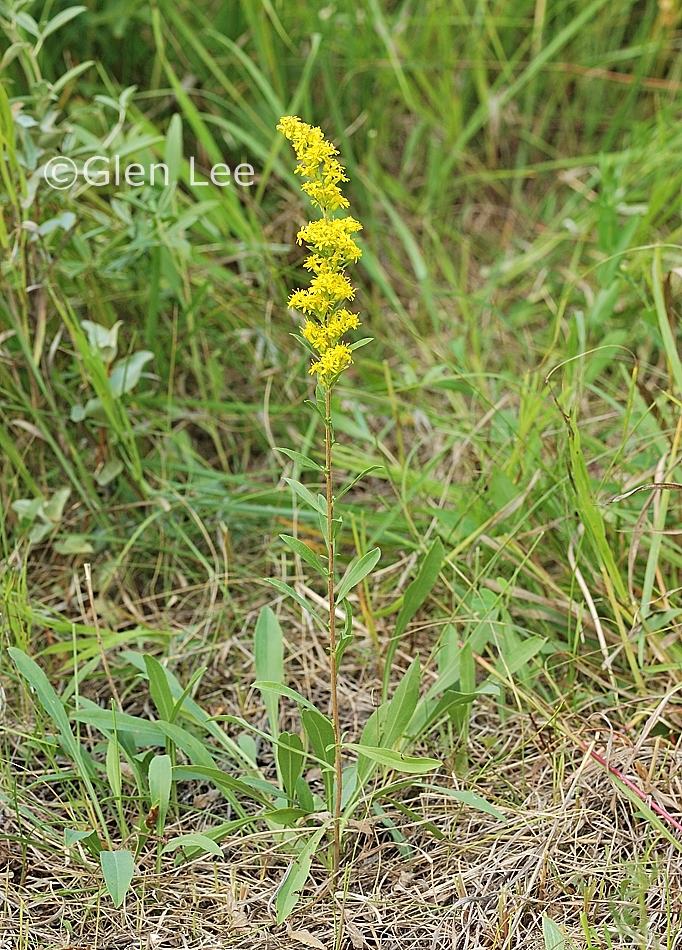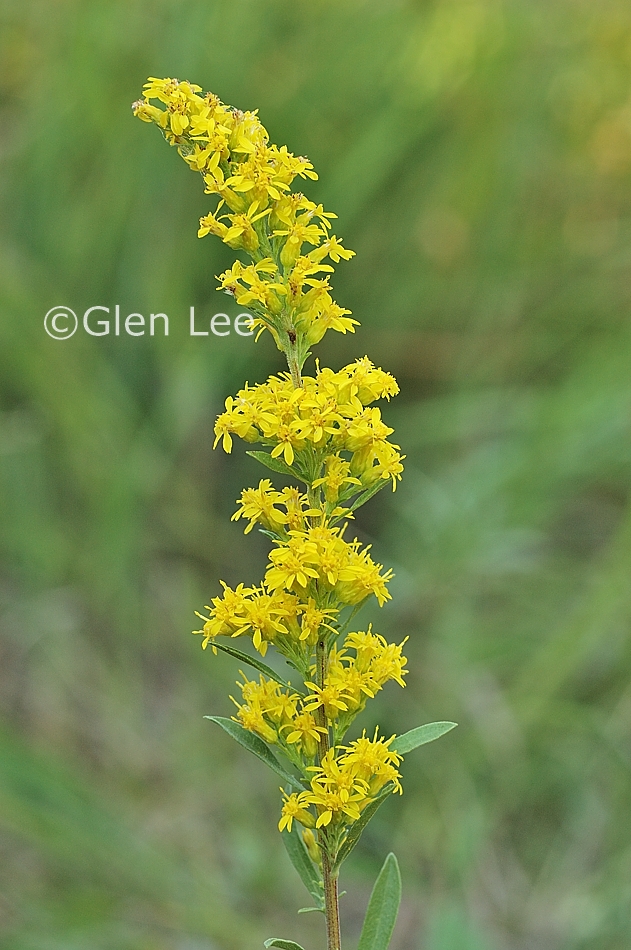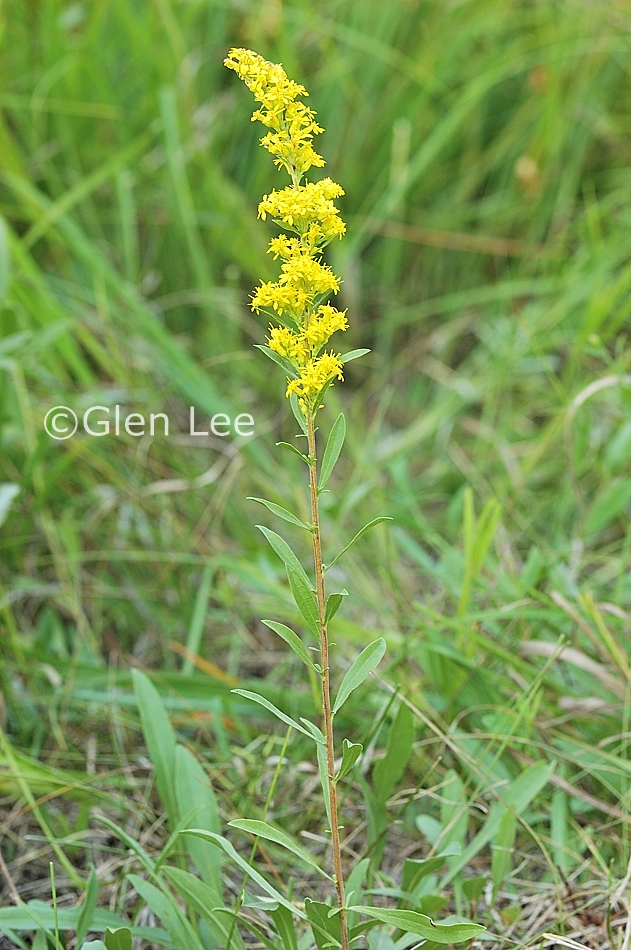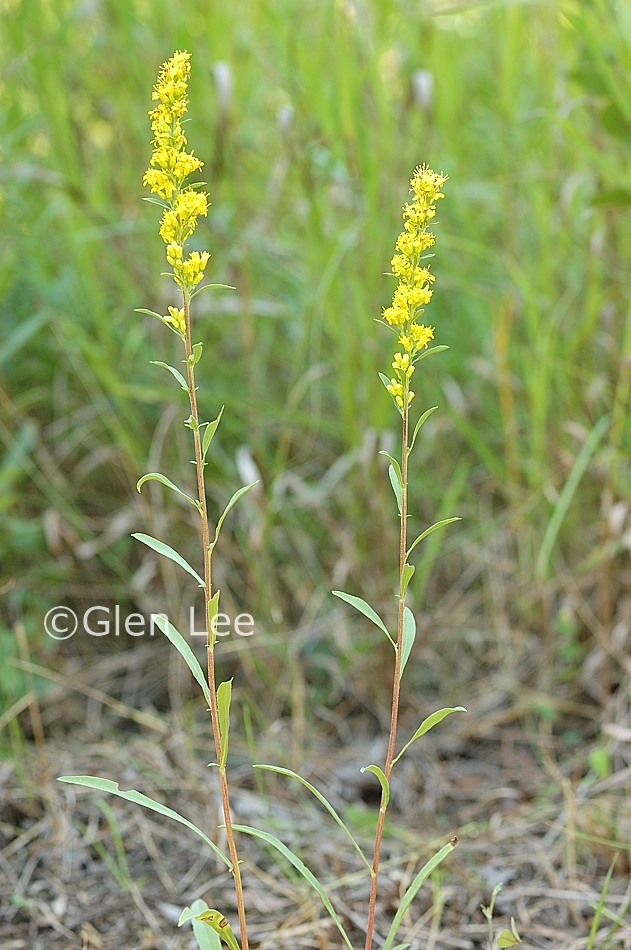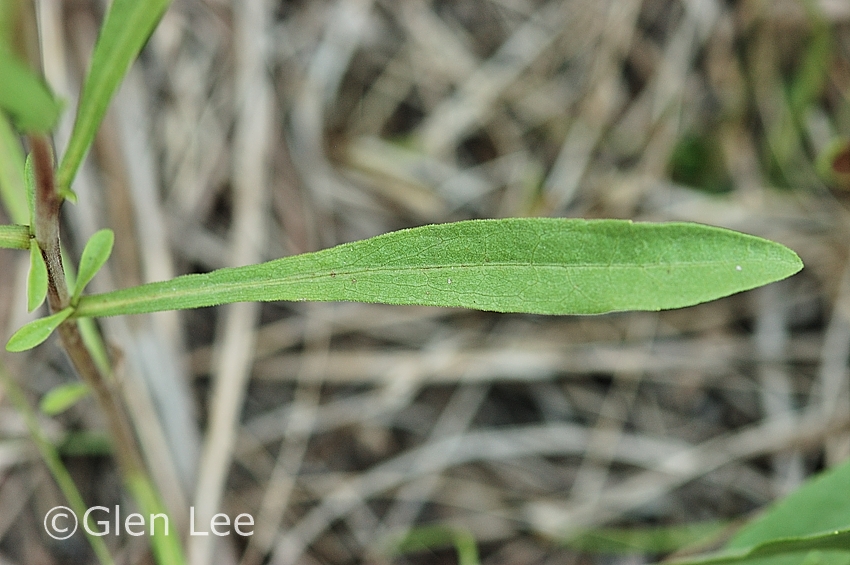 Stem leaf in above photo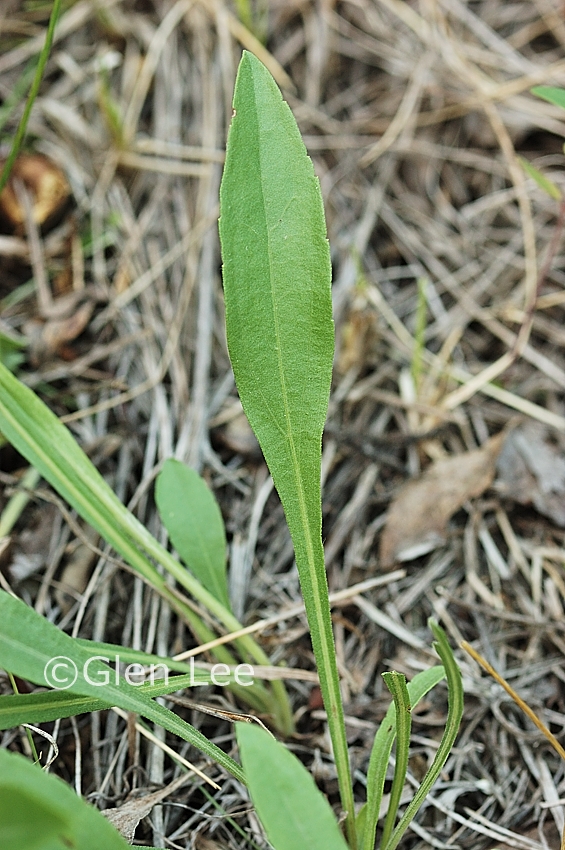 Basal leaf in above photo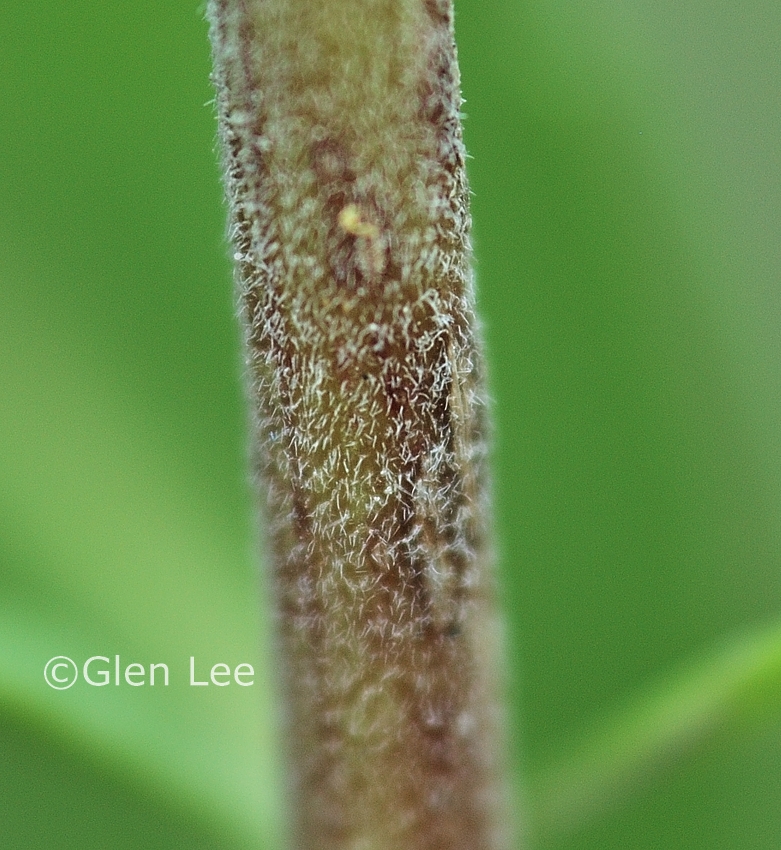 General: Perennials with a tufted growth habit, stems decumbent to erect, simple, often reddish in colour. Stems puberulent.
Flowers: Inflorescence is a narrow, cylindrical panicle. An individual flower was measured at 6 mm long and 9 mm diameter. Flower heads glutinous (sticky).
Leaves: Leaves linear to linear-lanceolate, reduced upwards, stem leaves alternate, the basal leaves with rounded teeth. Basal leaf highlighted in above photo was 11.5 cm long (including petiole) and 14 mm wide. Leaves puberulent.
Height: Height listed in Budd's Flora to 50 cm, we measured plants to 49 cm tall.
Habitat: Grasslands and open woods in southern Saskatchewan.
Abundance: Common.
Origin: Native.
Synonym: Listed in some of the guides we use as Solidago spathulata.
Similar species: This plant might be mistaken for Solidago missouriensis, another low-growing Goldenrod. However, that plant's stems are glabrous, and its inflorescence is not as narrow / is more spreading. The flower heads of S. simplex are glutinous.
When and where photographed: Took the above photos August 12th, meadow in aspen woods, about 250 km east our home in Regina, SK.