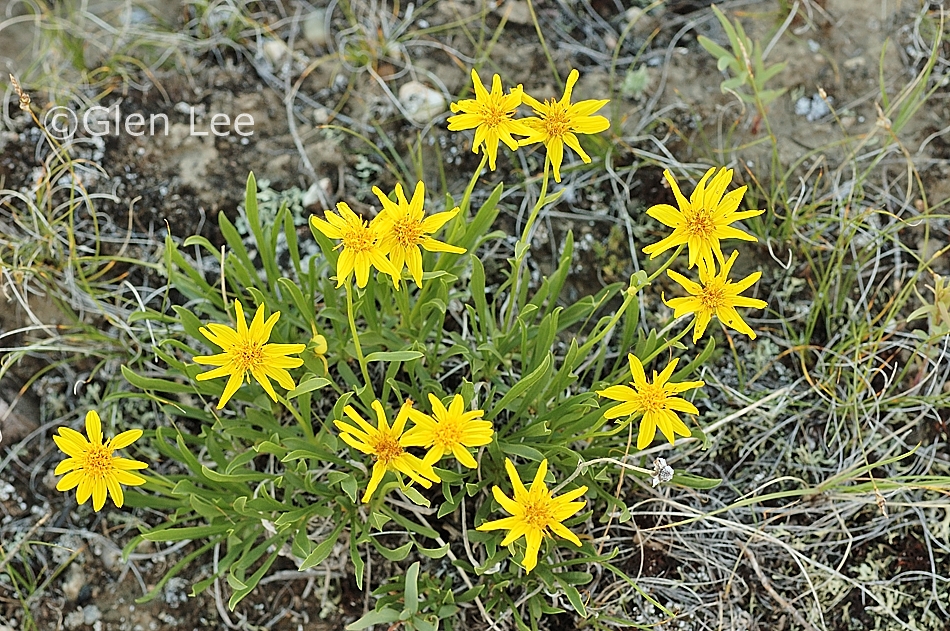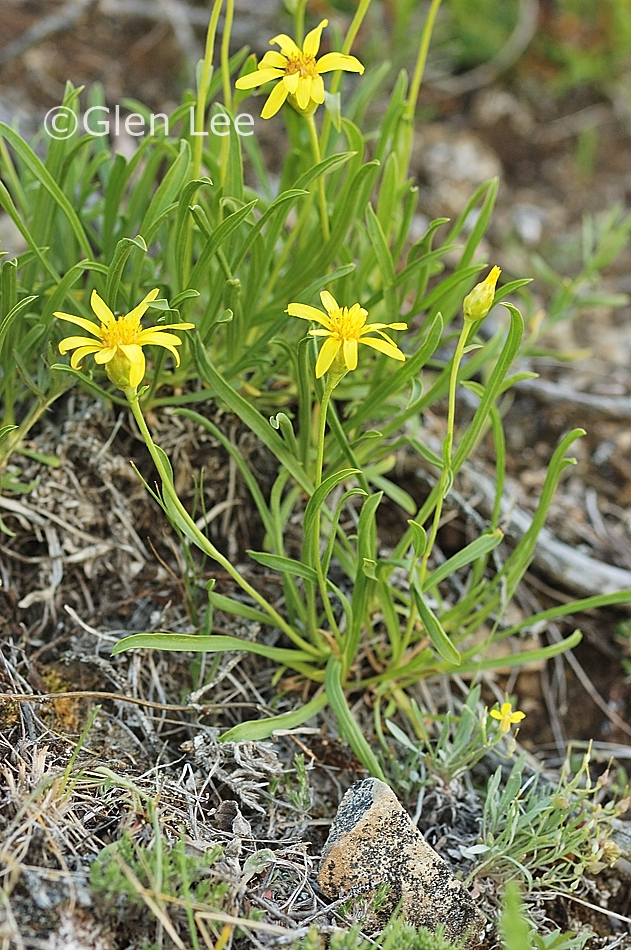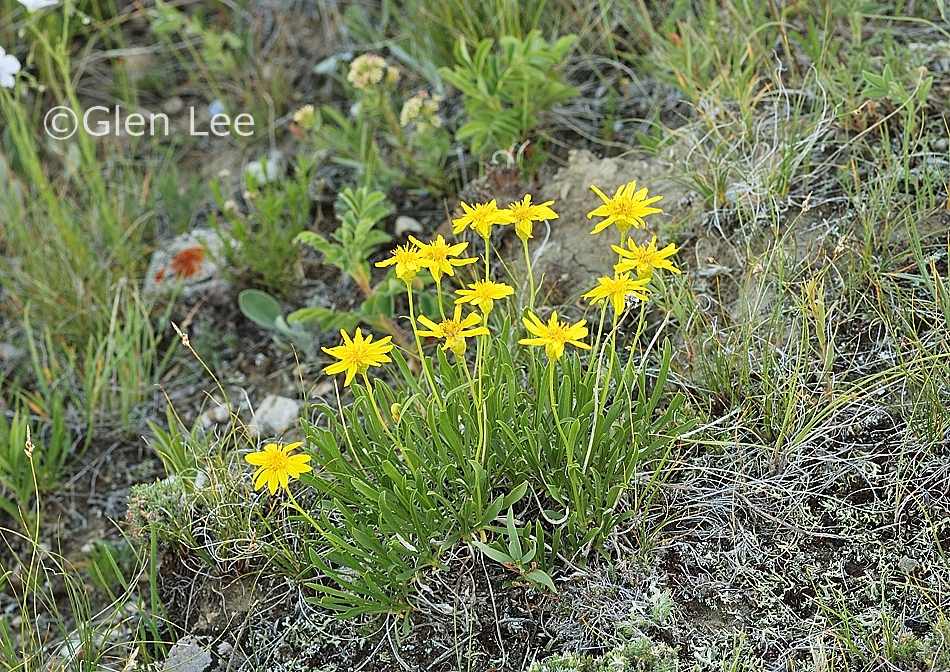 15 cm ruler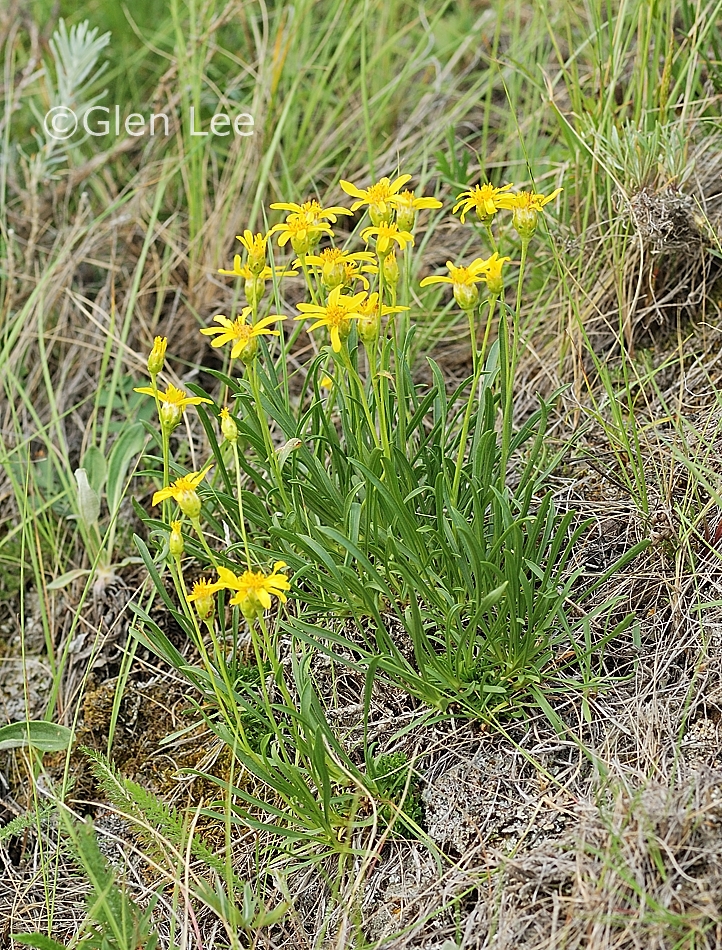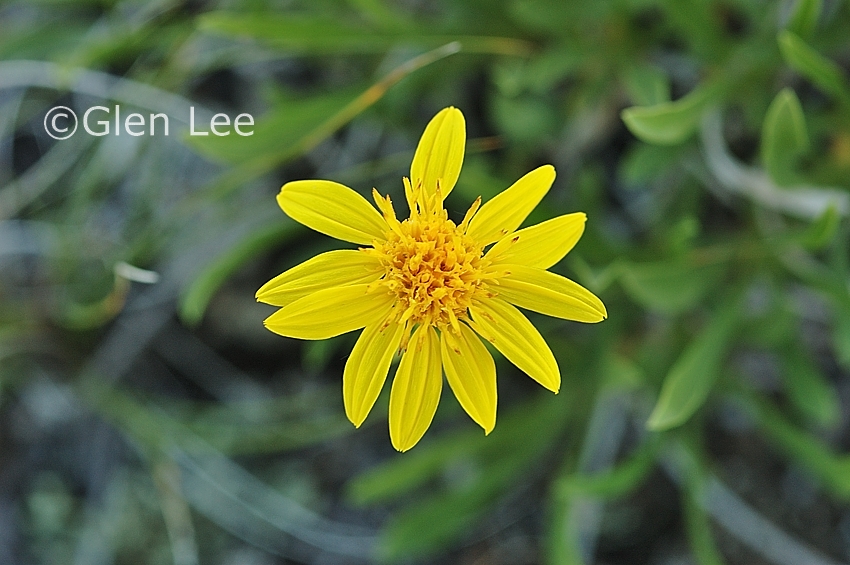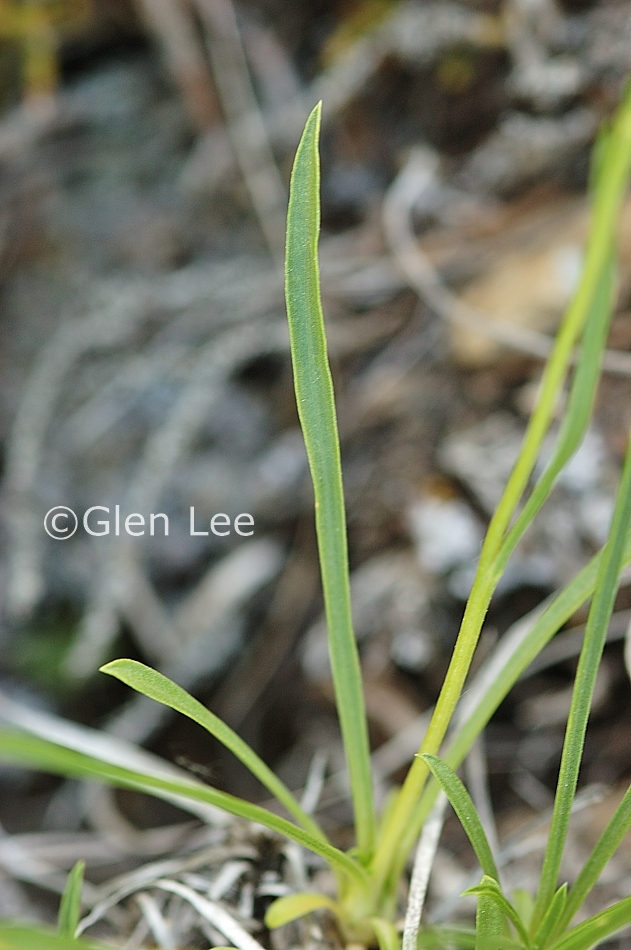 Basal leaf in above photo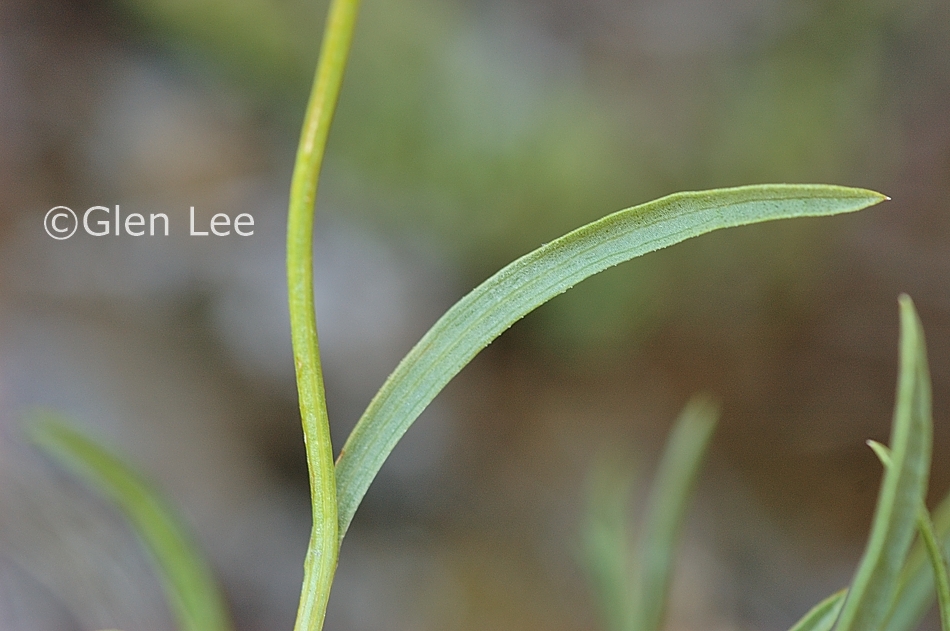 Stem leaf in above photo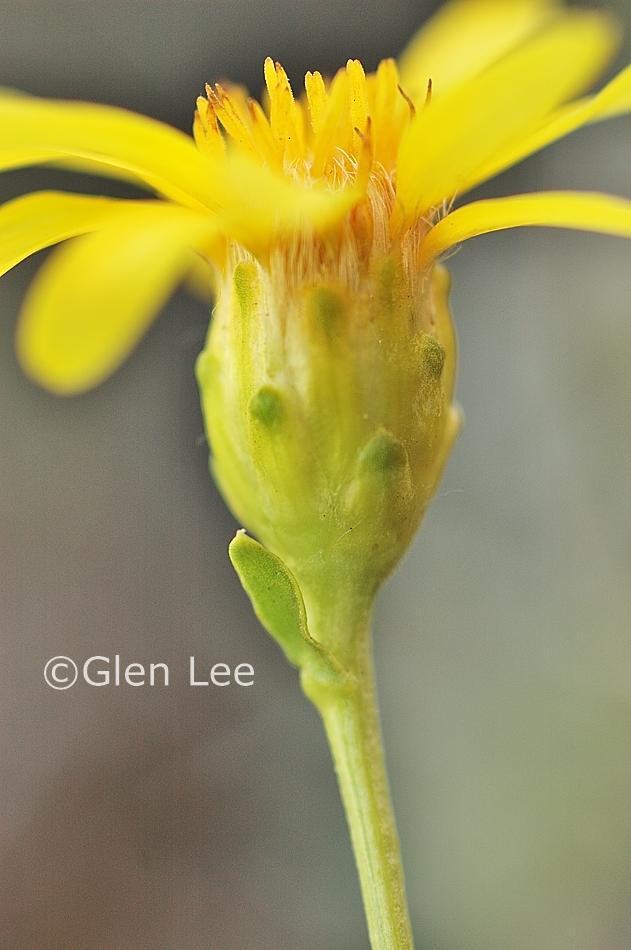 Bracts dark green at tip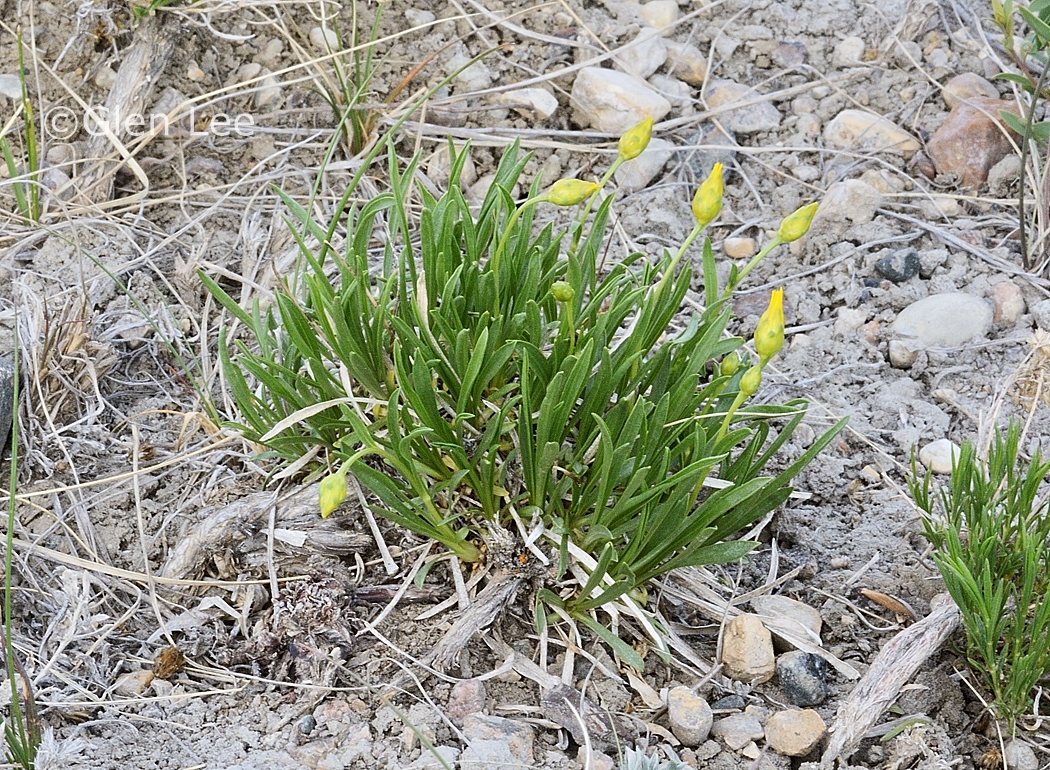 Plant with flower buds on May 15th in above photo.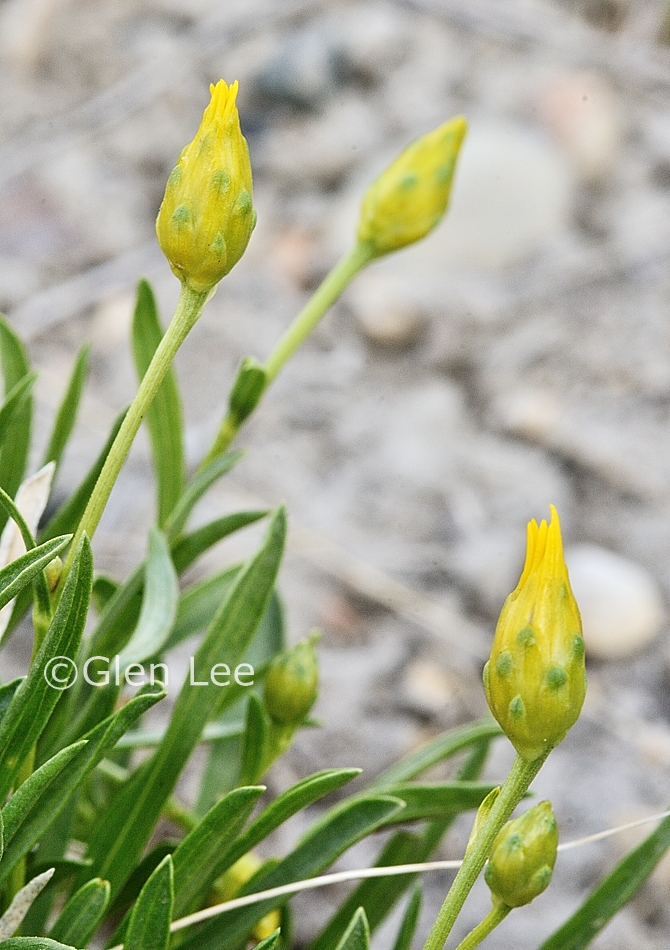 Flower buds on May 15th, bracts with dark green tips.
General: Tufted plant, stems numerous from a woody rootstalk. Stems stiff. Plants glabrous.
Flowers: Numerous, with one or two flower heads per stem at stem tips, flower heads measured to 3 cm diameter, bracts dark green at tip. Spring bloomer, often done flowering by mid June.
Leaves: Leaves mostly basal, basal leaves linear, we measured a basal leaf at 7 cm long and 4 mm wide. Stem leafless or with 1 or 2 leaves per stem (alternate), stem leaf measured at 3.5 cm long and 4 mm wide.
Height: Height is listed in Budd's Flora to 15 cm, we measured plants to 20 cm tall.
Habitat: Badlands and eroded hillsides on the southern prairies.
Abundance: Fairly common, ranked as an S4 by the Saskatchewan Conservation Data Centre.
Origin: Native.
Synonym: Listed in some of the field guides we use as Haplopappus armerioides.
When and where photographed: These photos were taken June 19th badlands in the west block of Grasslands National Park, and June 30th slopes of the Frenchman River Valley about 400 km southwest of our home in Regina, SK.