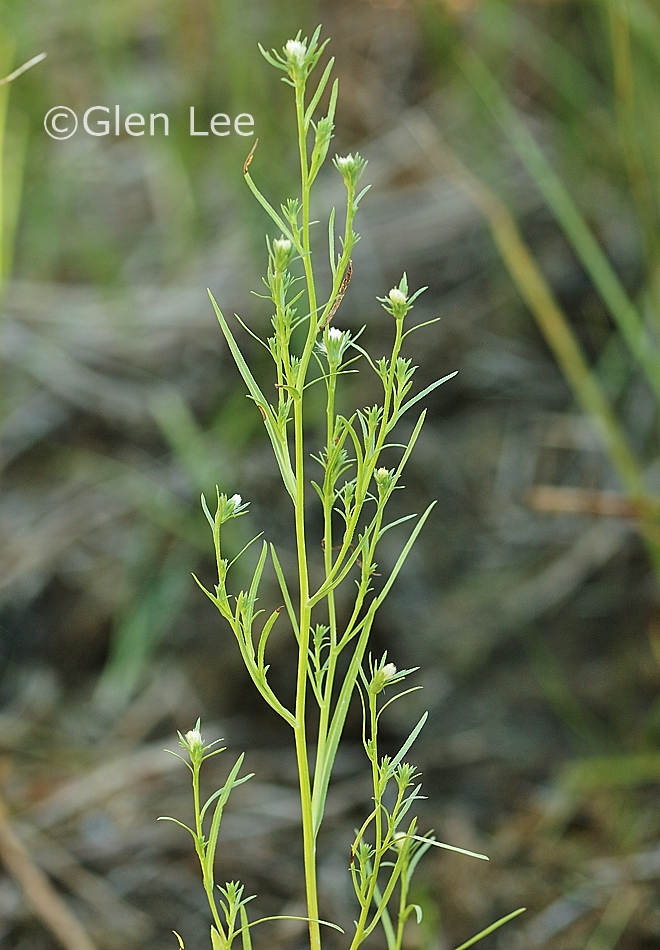 15 cm ruler for scale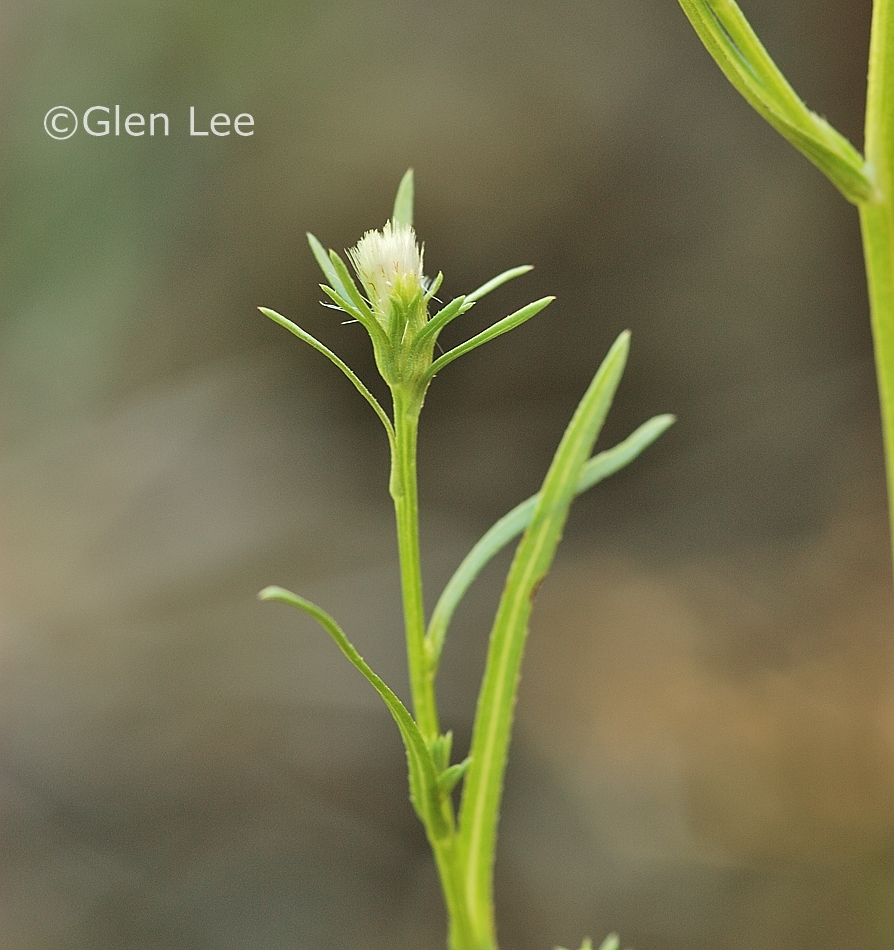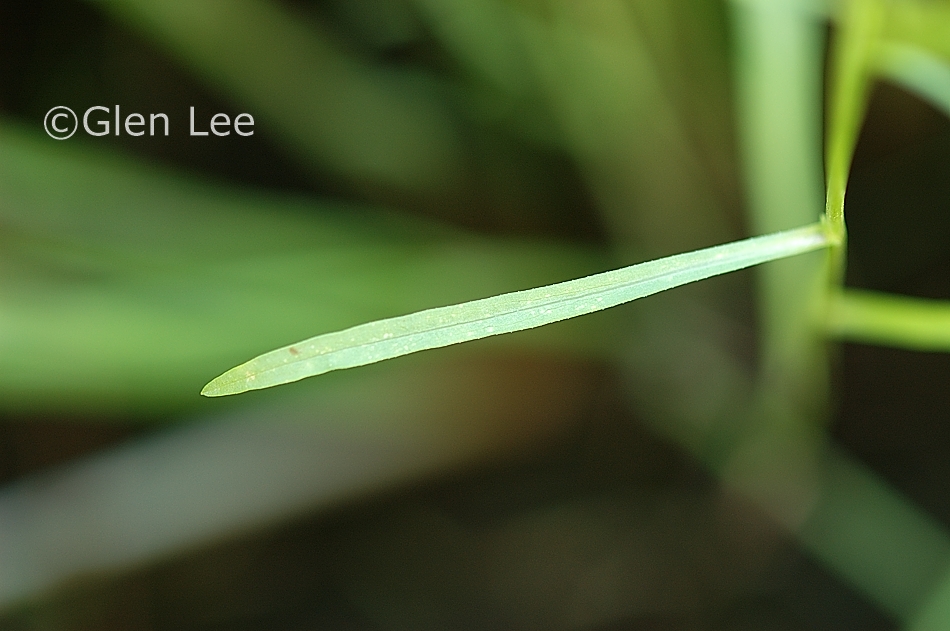 General: Annual with an erect, narrow growth habit, many branched above.
Flowers: Flower heads numerous in an open panicle. We measured a flower to 1 cm long and 4 mm diameter.
Leaves: Leaves are alternate, linear, sessile, we measured a leaf at 8 cm long and 4 mm wide. Leaves with tiny hairs on margins.
Height: Height listed in Budd's Flora to 60 cm, we measured plants to 86 cm tall.
Habitat: Saline, moist soil.
Abundance: Common.
Origin: Native.
Synonym: Listed in some of the field guides we use as Aster brachyactis.
When and where photographed: Took the above photos August 7th in a swamp near the intersection of Hwy 55 and Hwy 9, boreal Forest, about 500 km north east of our home in Regina, SK.