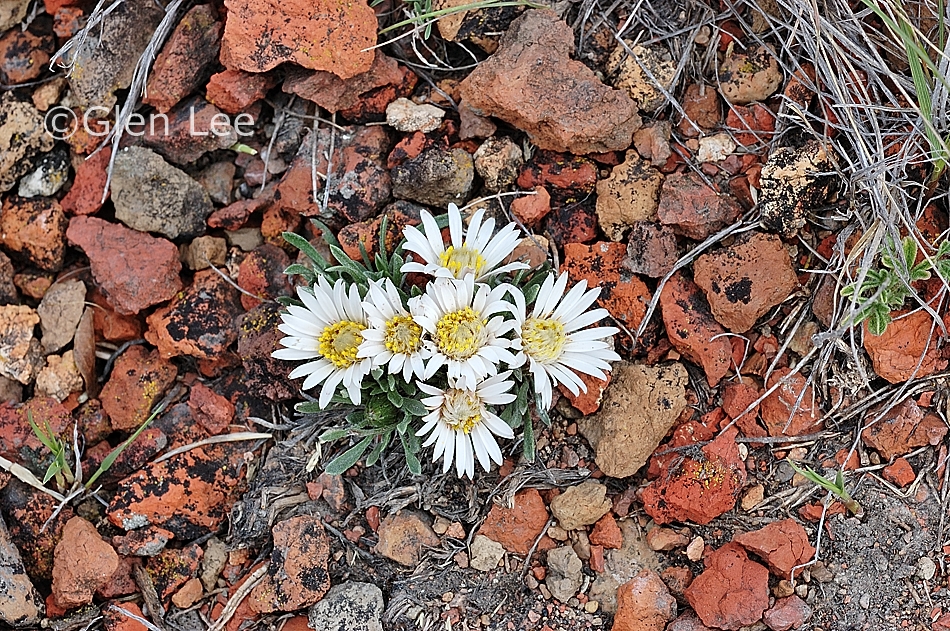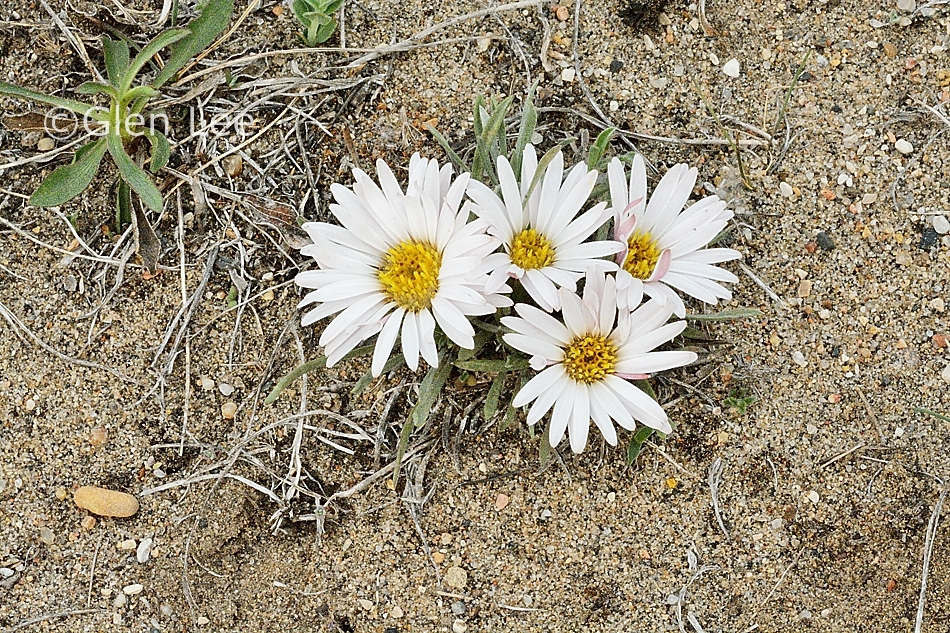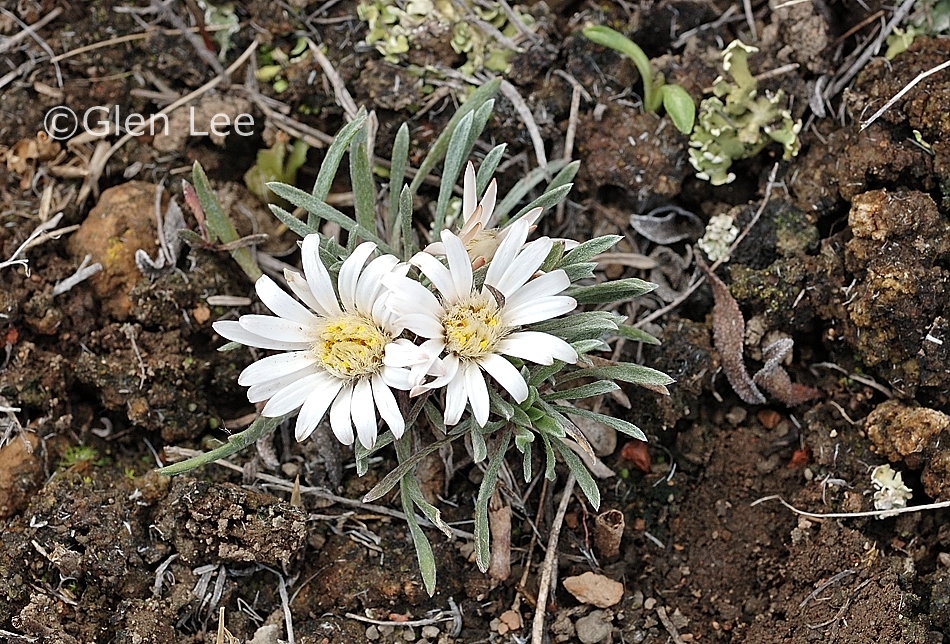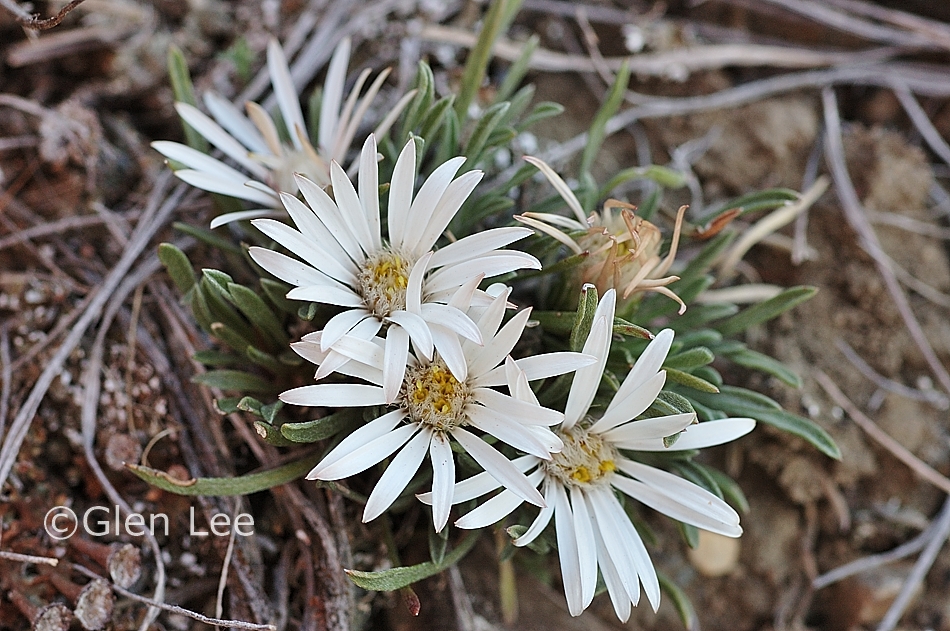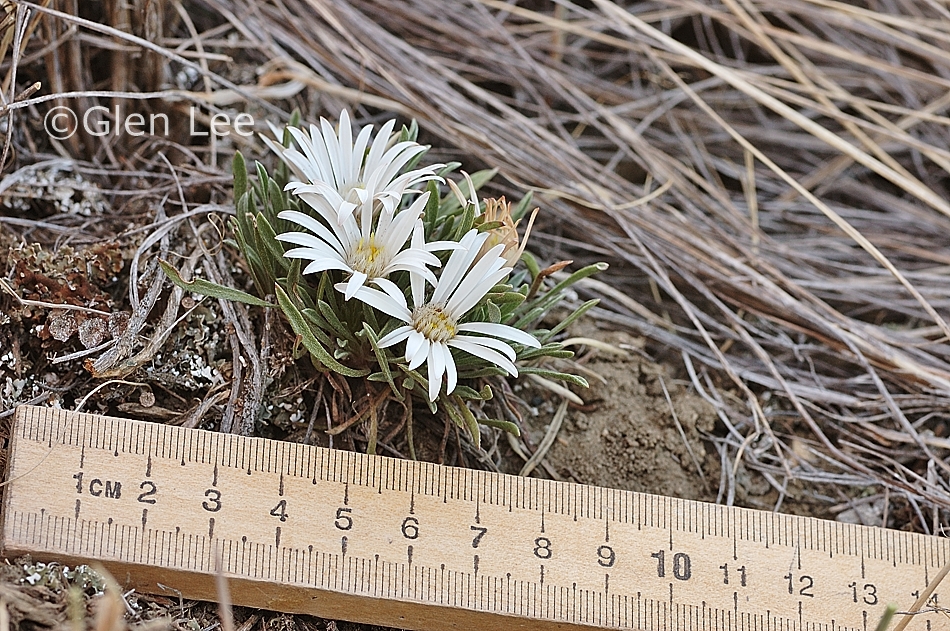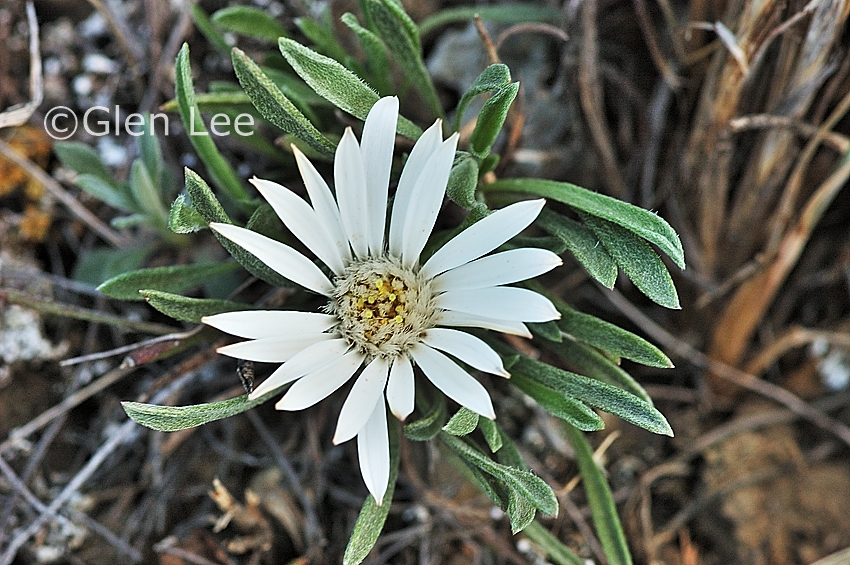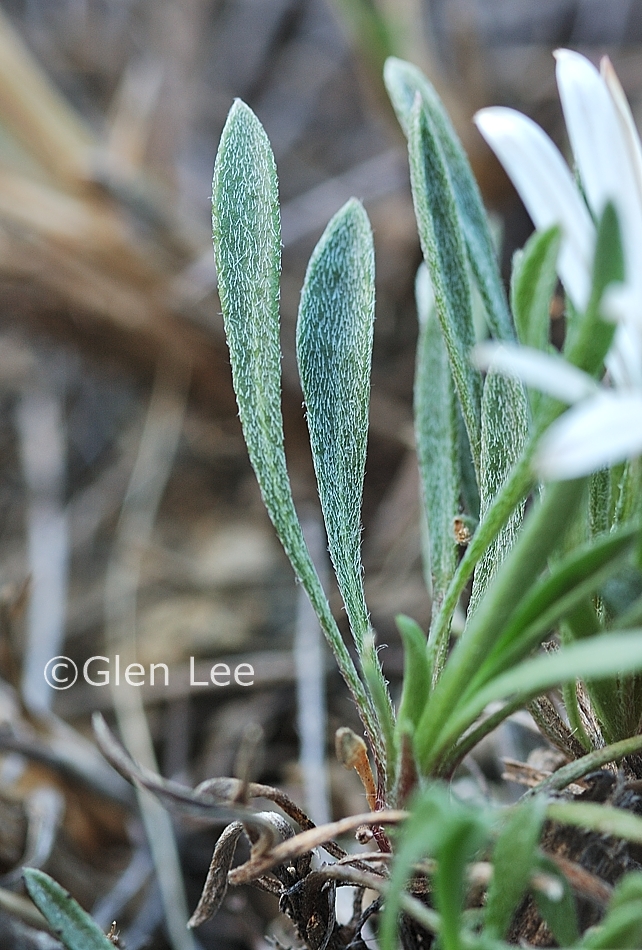 General: Low-growing, acaulescent plants, with a tufted growth habit. Plant is described as perennial in all our field guides. I have grown this from seed for several years from wild collected seed in our rock garden, the plants have always been biennial.
Flowers: Flower heads showy, bright white, we measured a flower head to 3 cm in diameter.
Leaves: Leaves all basal, are linear to narrowly spatulate, to 3 cm long including petiole, and 2 mm wide. Leaves are pubescent top and bottom, giving the foliage a greyish green colour.
Height: Not applicable.
Habitat: Prairie hilltops.
Abundance: Fairly common, ranked as an S4 by the Saskatchewan Conservation Data Centre. Uncommon to rare in our experience.
Origin: Native.
When and where photographed: Photos taken May 12th and May 13th on the grassy slopes of the Qu'Appelle Valley, 35 km north of Regina, SK and May 17th on a stony hillside, Buffalo Grass Eco Reserve, 200 km southeast of our home in Regina, SK.