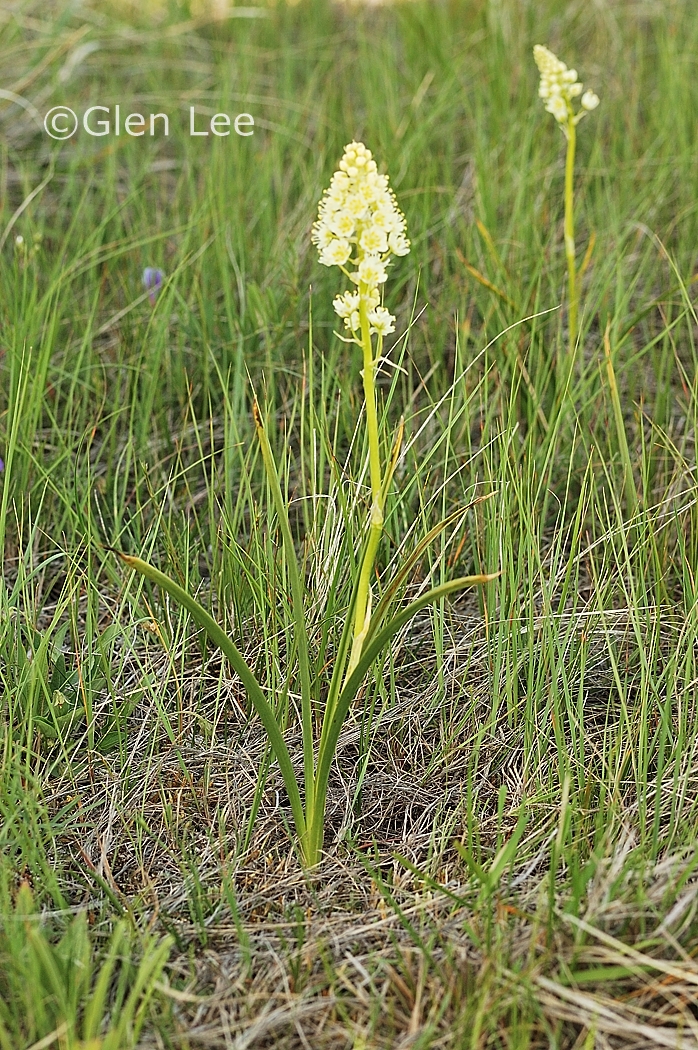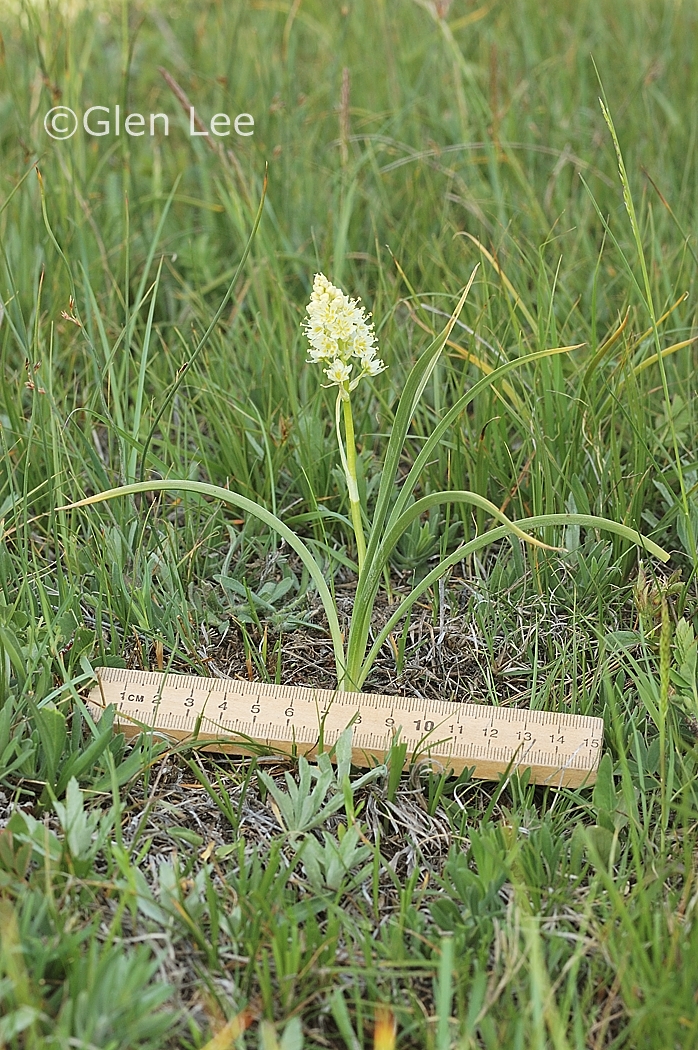 15 cm ruler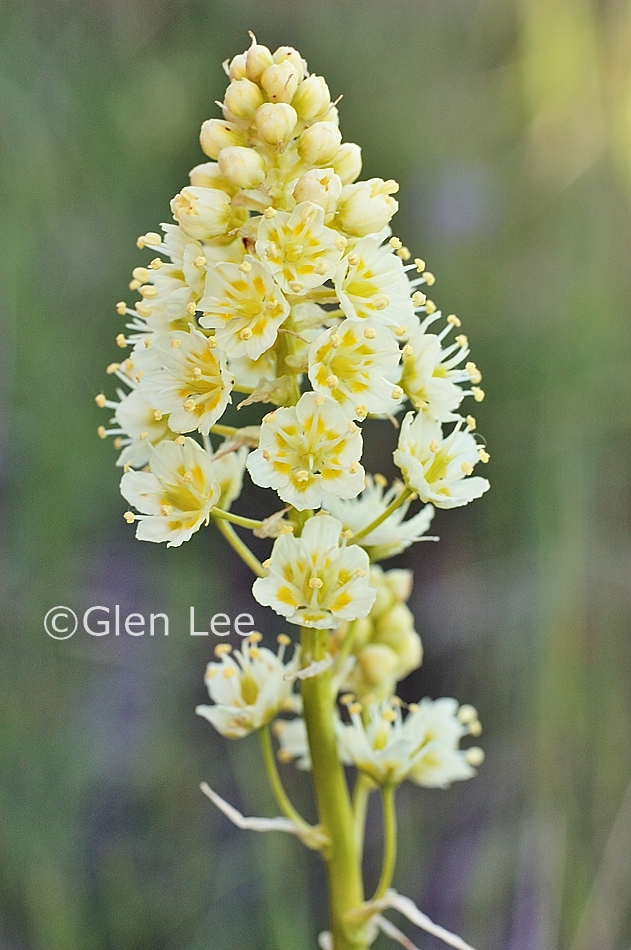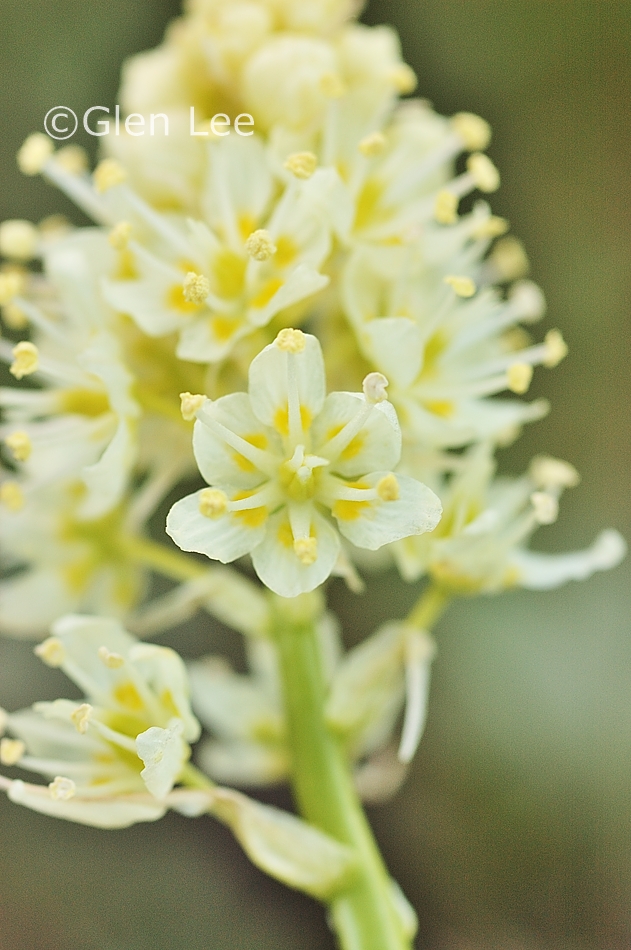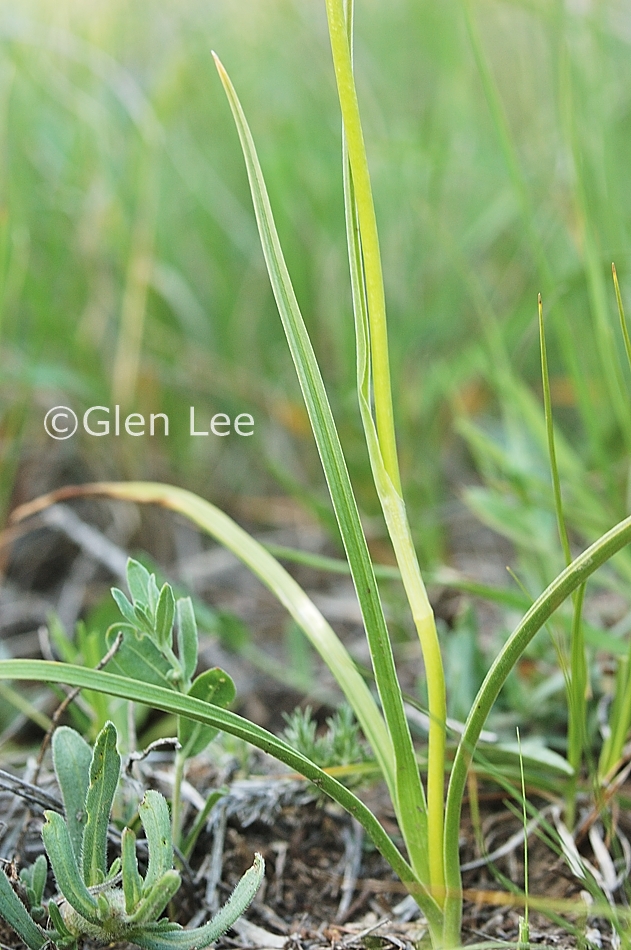 General: Low plant with stout stems from a bulb. Plants glabrous. Poisonous, particularly the bulb.
Flowers: Flowers in a dense raceme, yellow-white, we measured flowers from 8 mm to 10 mm in diameter.
Leaves: Linear, grass-like, mostly basal, we measured a leaf at 15.5 cm long and 5 mm wide.
Height: Height is listed in Budd's Flora from 10 to 20 cm high. We measured plants to 27 cm tall.
Habitat: Edges of streams, grassy draws and coulees of the southern prairie.
Abundance: Fairly common.
Origin: Native.
Similar species: Could be confused with Smooth Camas (Anticlea elegans var. elegans), however that plant's flowers are not in a dense raceme, and not gold in colour.
Synonym: Listed in many of the field guides we use as Zigadenus venenosus.
When and where photographed: Photos taken June 2nd, along a stream and on a draw at Old Man on His Back Conservation Area, about 450 km southwest of our home in Regina, SK.