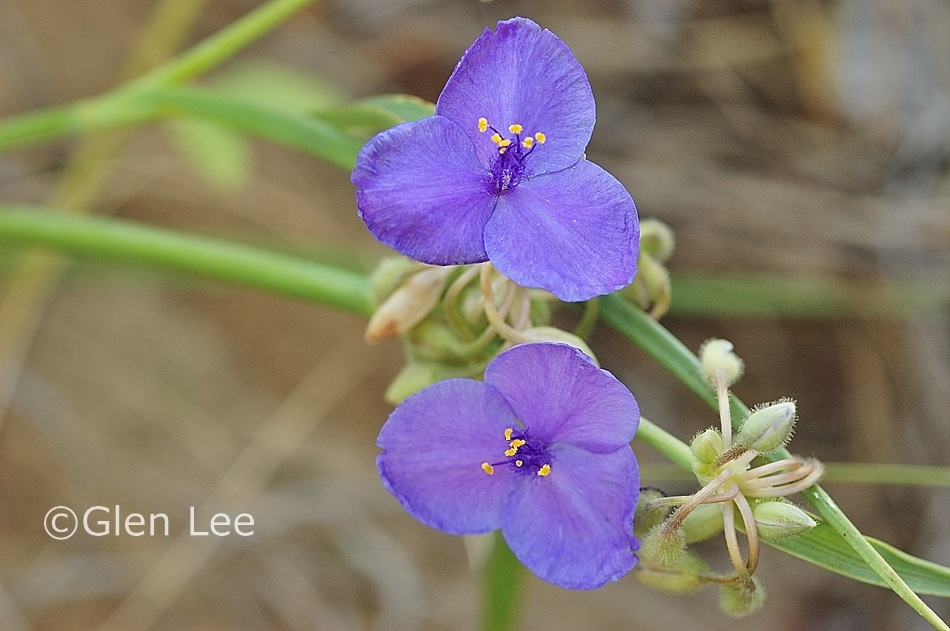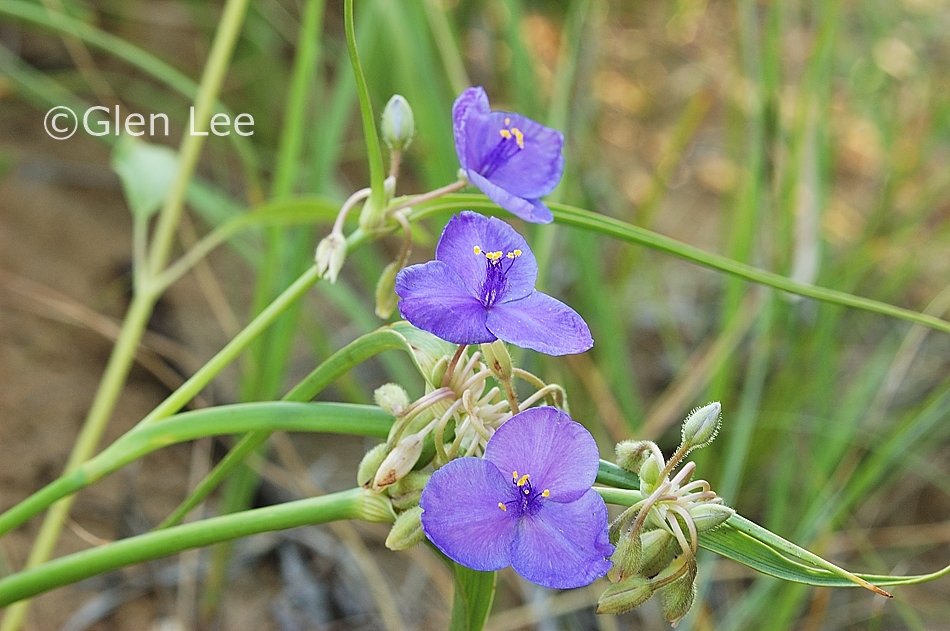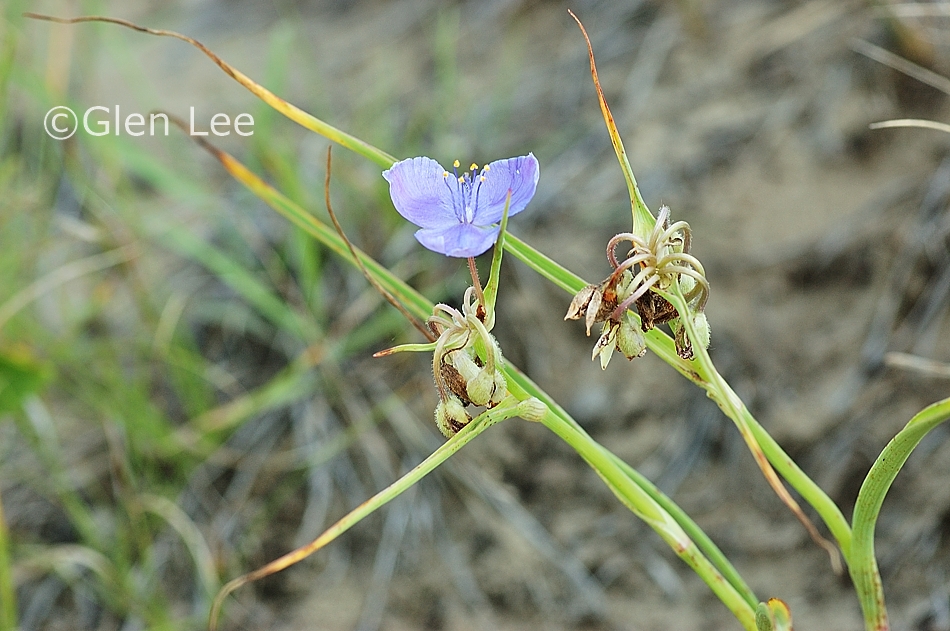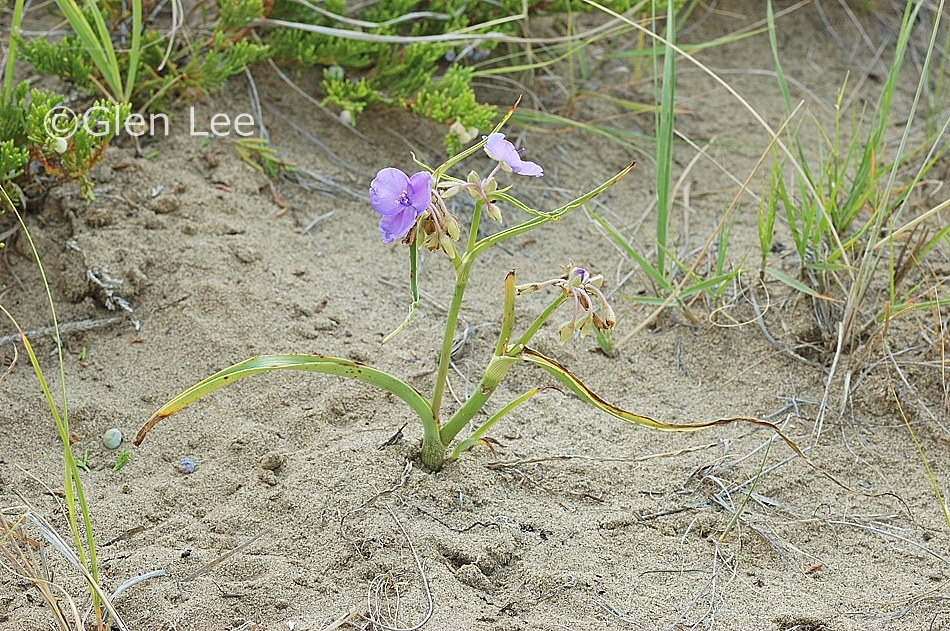 15 cm ruler for scale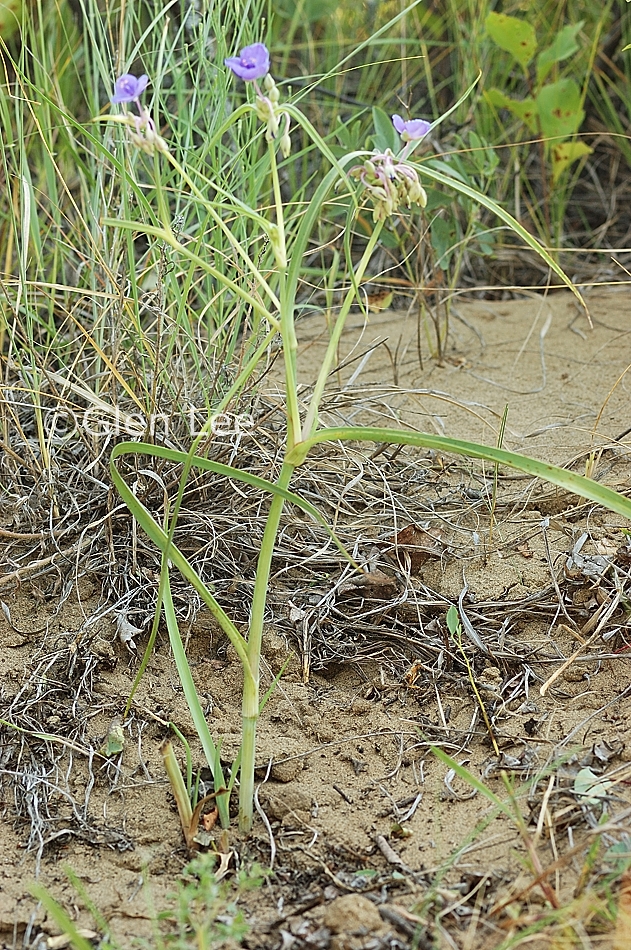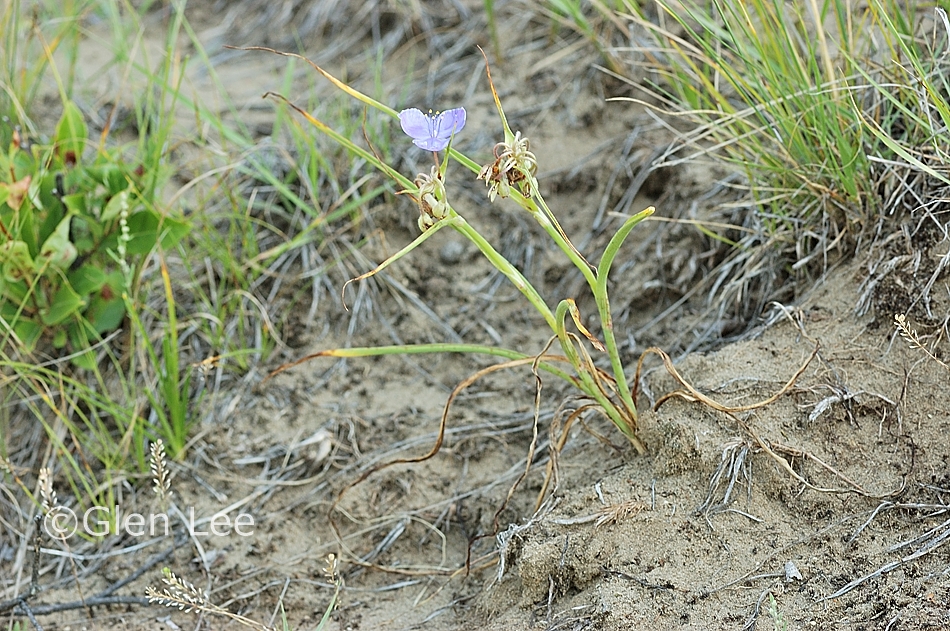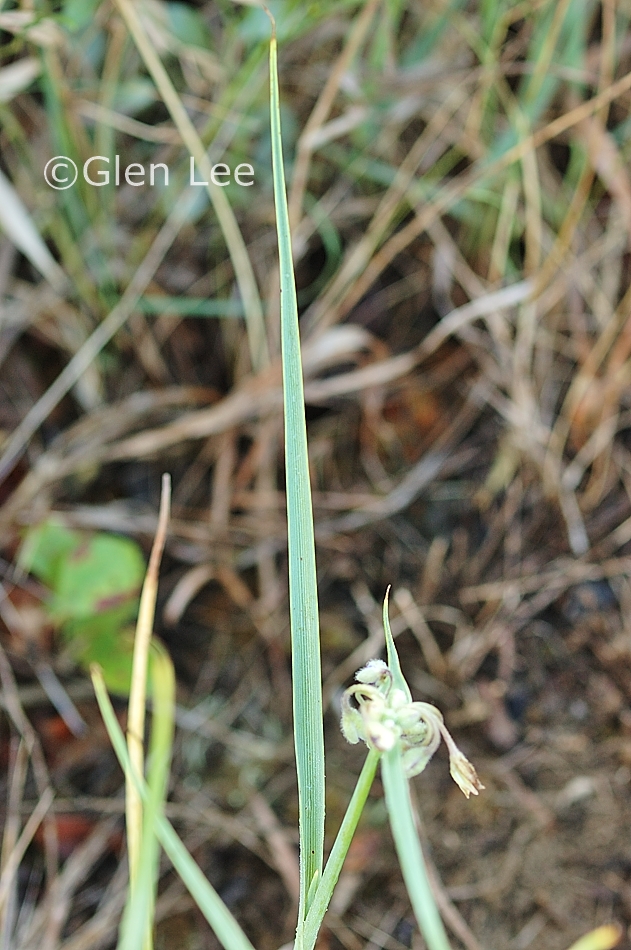 General: Plants with grass-like foliage, and a branching growth habit. Plants glabrous and glaucous.

Have grown this from seed purchased out of the United States. Is a self-seeding nuisance in my garden, although its blue flowers are quite attractive.
Flowers: Flowers are showy, dark bluish-purple, three-petaled flowers in terminal clusters in early July. Flowers 3 cm in diameter. Each flower lasts one day, and begin to fade by late morning.
Leaves: Leaves alternate, linear and acute, to 28 cm long.
Height: Height listed in Budd's Flora to 60 cm. We measured plants to 45 cm in height.
Habitat: Sand blowouts and stabilized sand dunes on the prairies.
Abundance: Very rare in Saskatchewan, ranked as an S1 (as of 2021) by the Saskatchewan Conservation Data Centre.
Origin: Native.
When and where photographed: Photos taken July 8th and July 15th in south-central Saskatchewan, very sandy soil, remnant sand dune habitat, Douglas Provincial Park, about 200 km northwest of our home in Regina, SK.