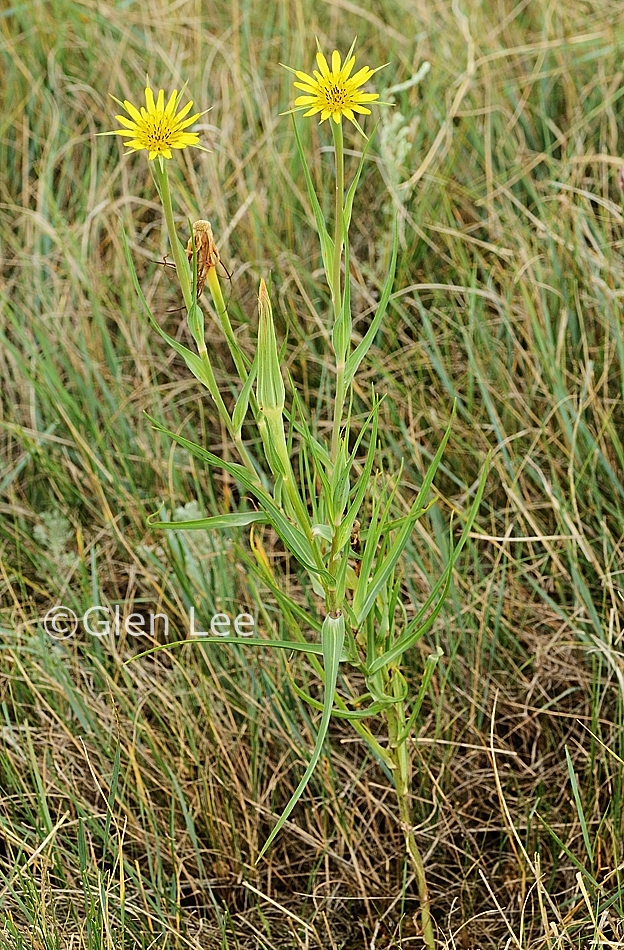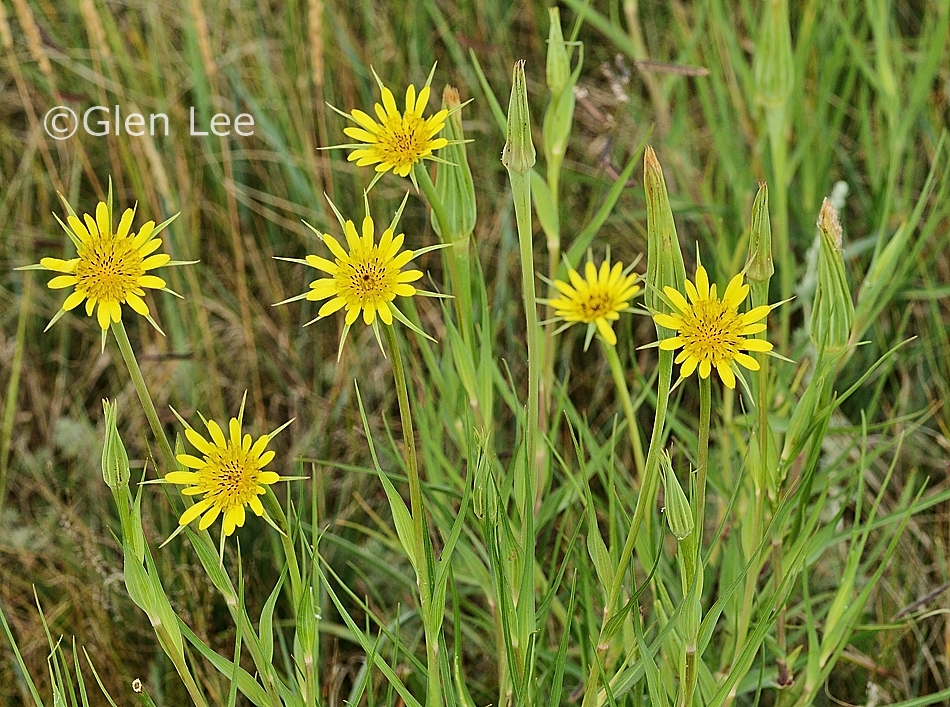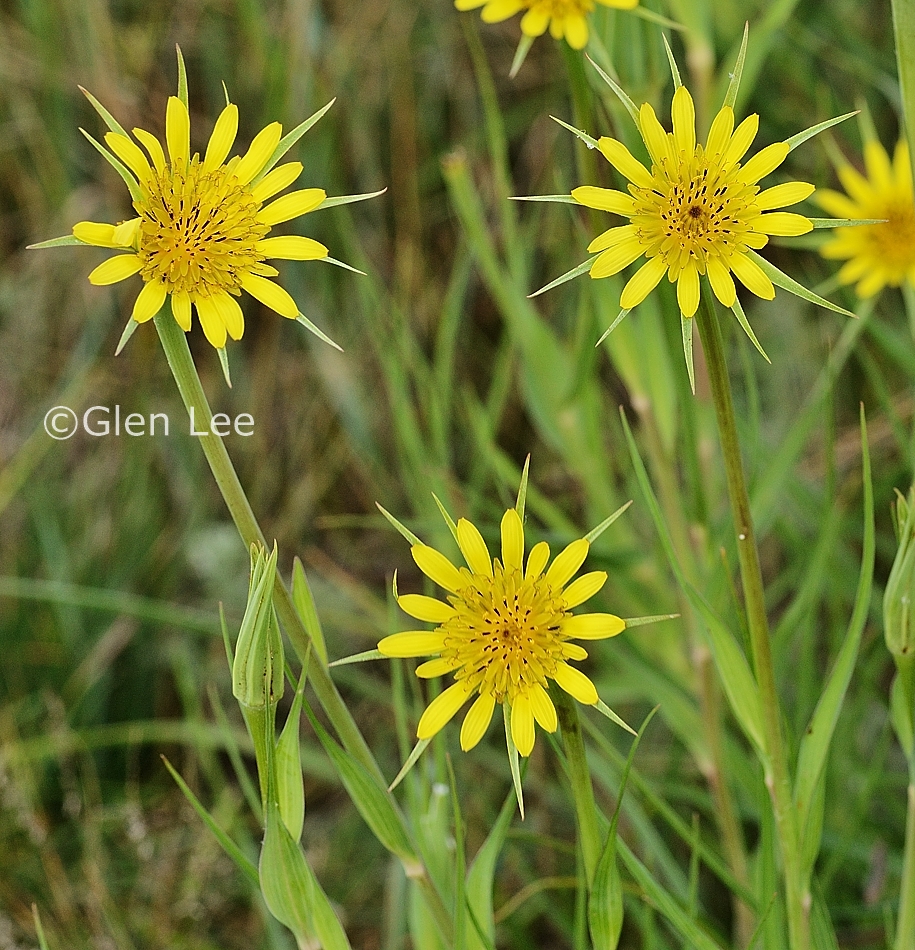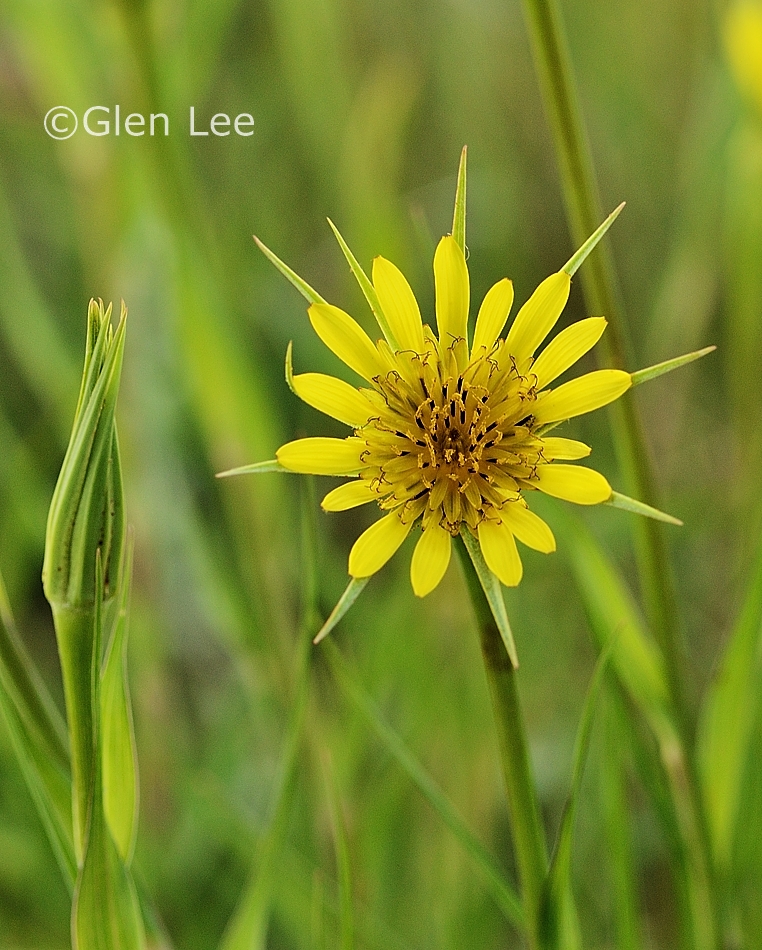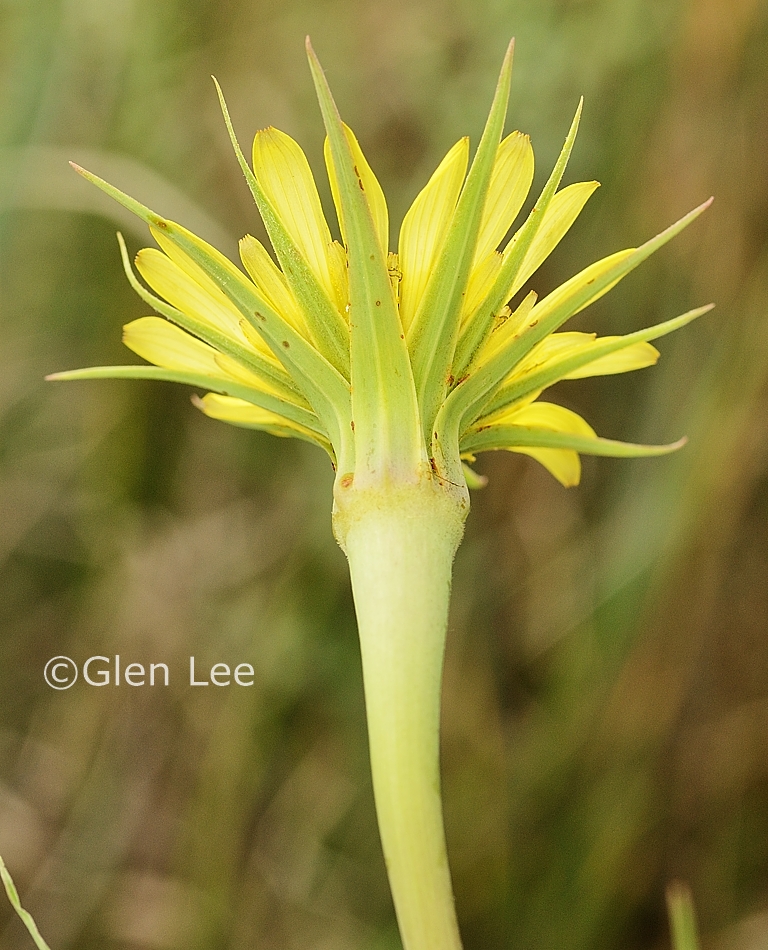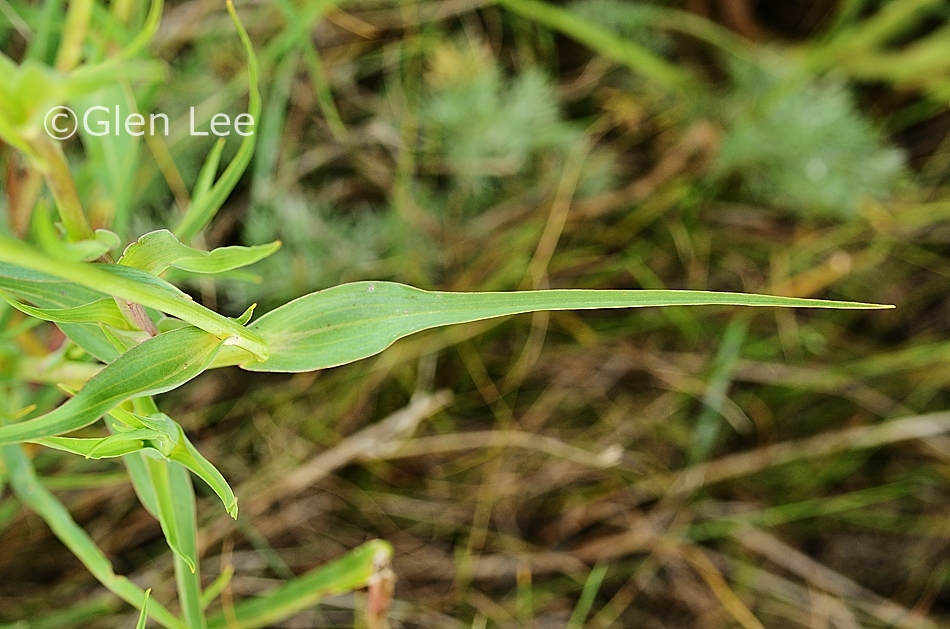 General: Stout biennial with an erect growth habit and bluish-green foliage. Plants are glabrous. Foliage exudes a white sap when broken.
Flowers: Flower heads solitary, the rays pale yellow. Bracts longer than the petals. The petals have 5 teeth at the tip. Flower heads petal to opposite petal measured 42 mm across. Petals measured at 22 mm long, bract measured to 30 mm long. Bracts are lanceolate coming to a long acute tip. Flower heads close by noon.
Leaves: Leaves alternate, grass-like with a clasping base. Leaf measured at 15 cm long by 13 mm wide.
Height: Height listed in Budd's Flora to 60 cm tall, we measured plants to 63 cm tall.
Habitat: Grassland, slopes, roadsides, waste places.
Abundance: Common.
Origin: Introduced.
When and where photographed: Photos taken July 22nd grassland about 200 km west of our home in Regina, SK.