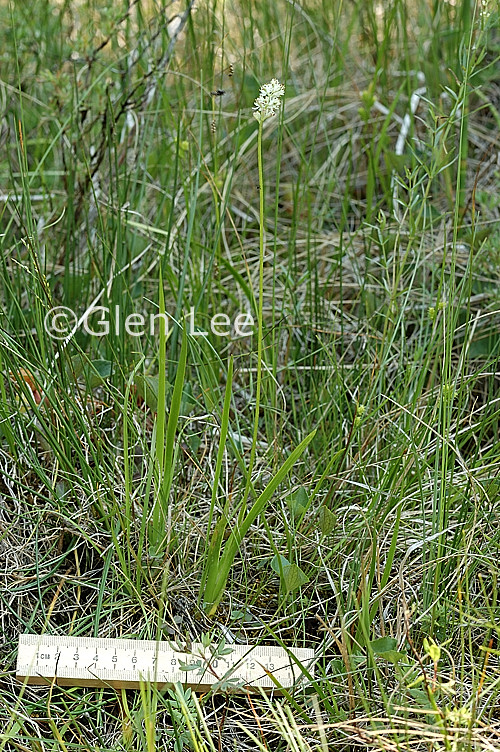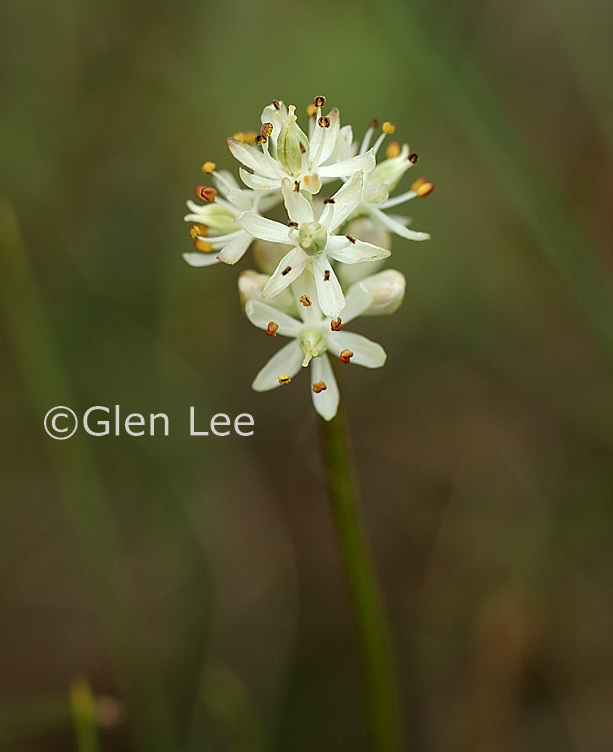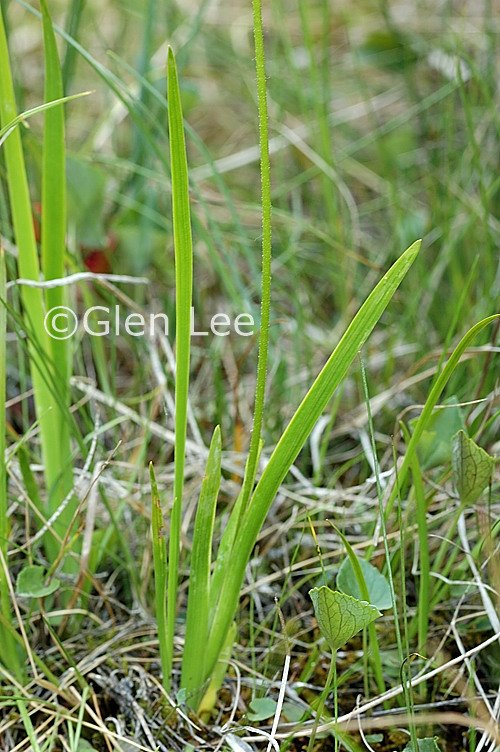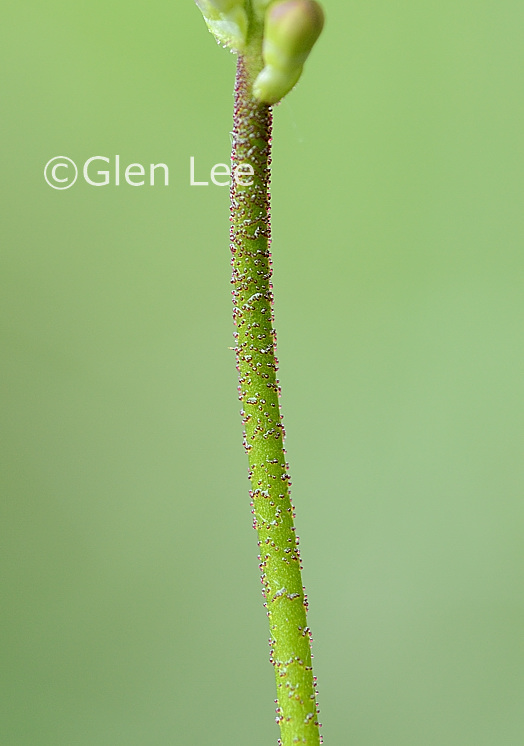 Brown sticky hairs on upper stem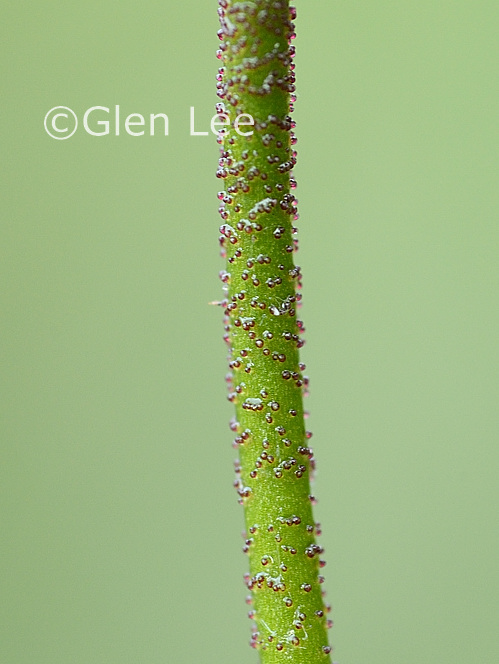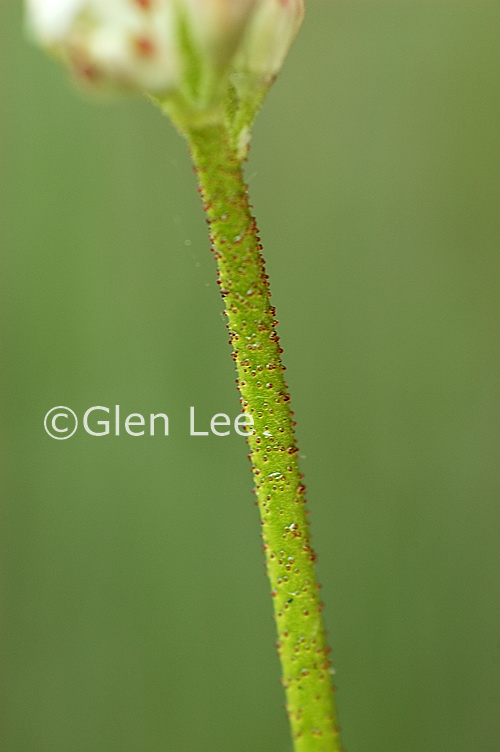 General: Slender, erect plant with Iris-like leaves. Upper stem sticky with glandular hairs.
Flowers: Inflorescence a dense raceme of white flowers, raceme measured at 2.5 cm long, flowers at 9 mm diameter.
Leaves: Leaves linear, about one-half as long as the flowering stem, we measured a leaf at 13 cm long and 5 mm wide.
Height: Height listed in Budd's Flora to 50 cm, we measured plants to 31 cm tall.
Habitat: Sphagnum bogs and fens in the boreal forest.
Abundance: Common.
Origin: Native.
Synonym: Listed in some of the field guides we use as Tofieldia glutinosa.
When and where photographed: Took the above photos on June 29th in a forest bog, the Nisbet Provincial Forest, about 400 km north of our home in Regina, SK.