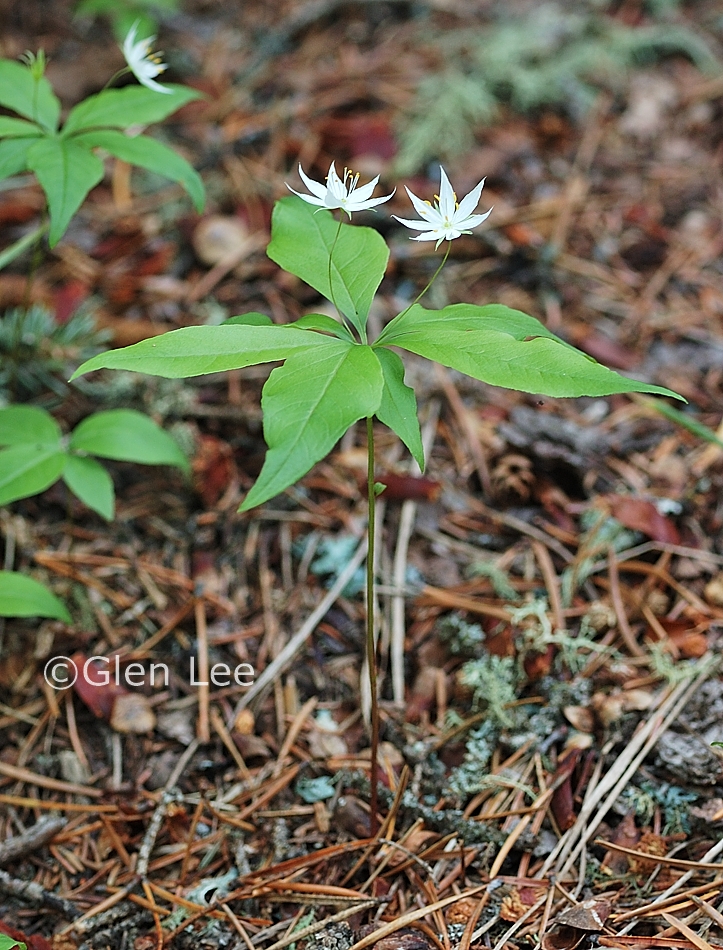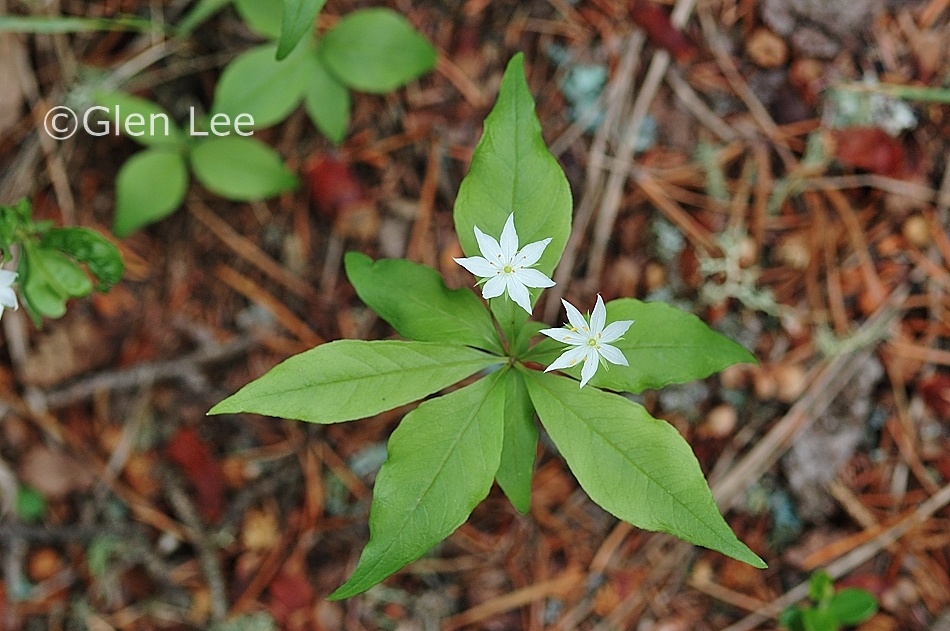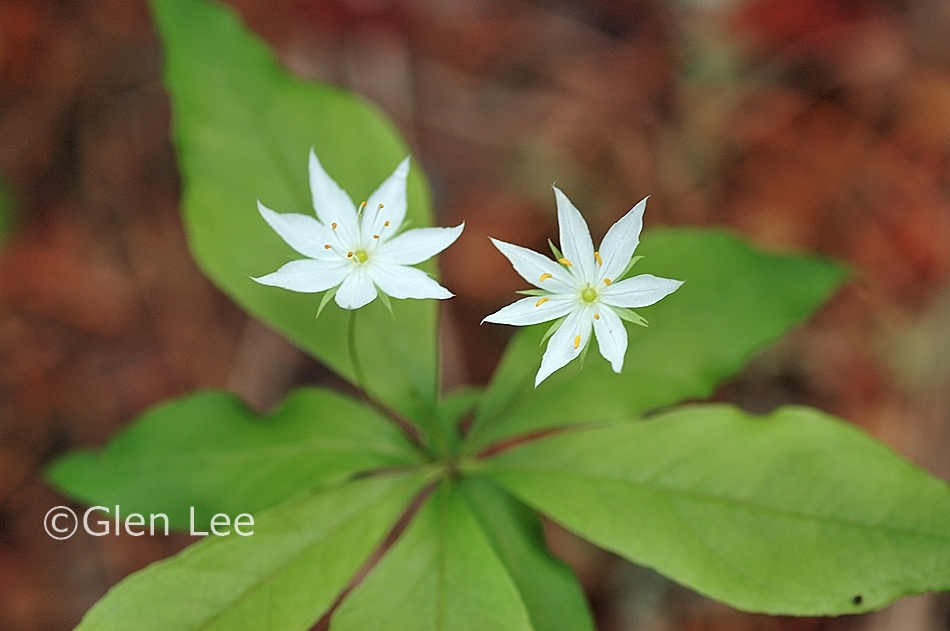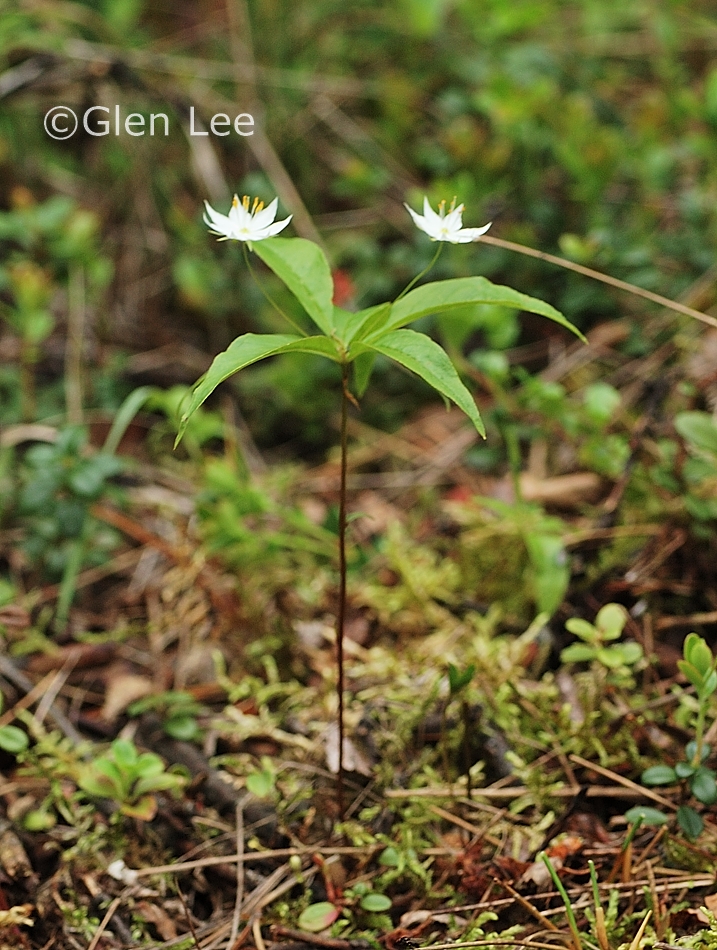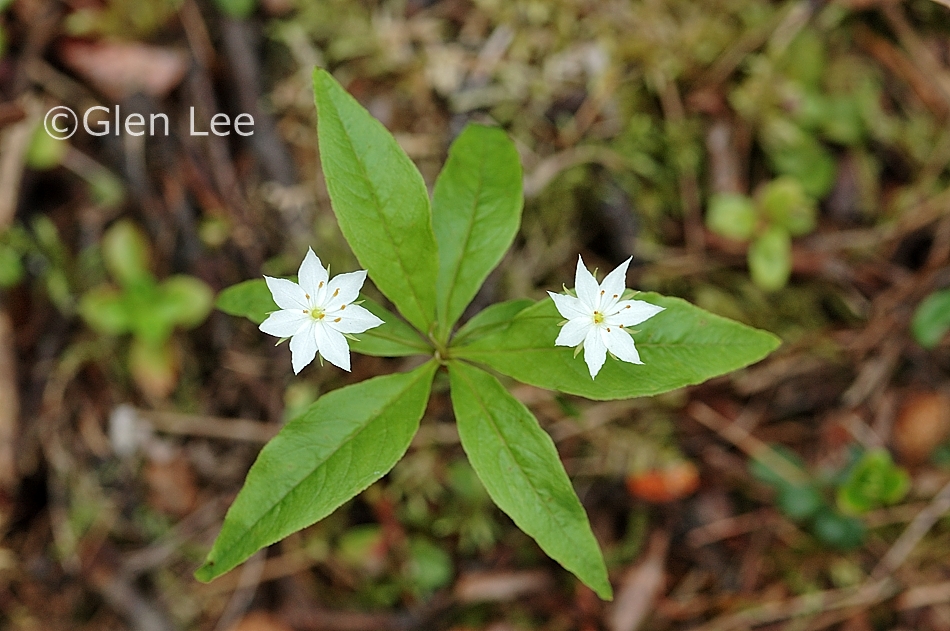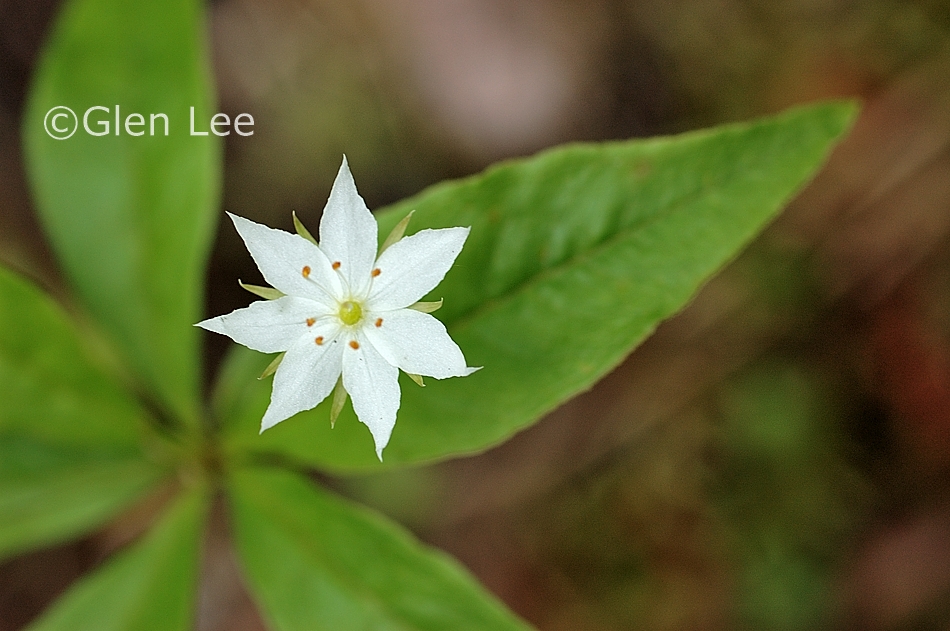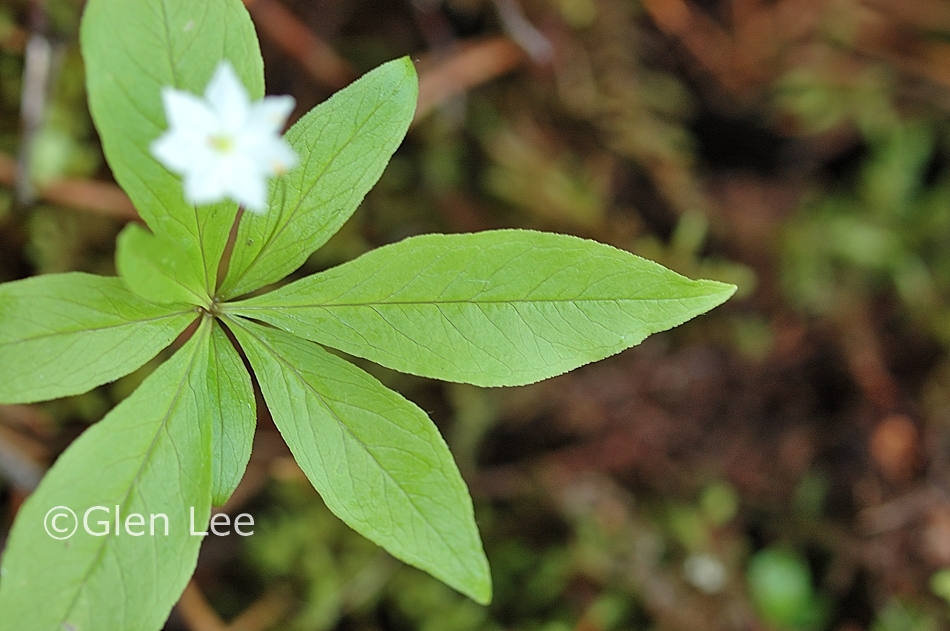 General: Upright plants with slender stems, rhizomatous. Plants glabrous.
Flowers: Flowers grow in long stalks above the leaves, there are 1 to 3 flowers per plant. Flowers are star-shaped, white in colour. Flowers have 7 stamens, petals, and sepals. Flowers measured to 2 cm diameter.
Leaves: Leaves in a whorl of 5 to 8 at the top of the stem,. Leaves are lanceolate, we measured a leaf at 6 cm long and 2 cm wide.
Height: Height is listed in Budd's Flora to 30 cm, we measured plants to 14 cm tall.
Habitat: Moist woods, boreal forest.
Abundance: Common.
Origin: Native.
When and where photographed: Photos taken July 3rd, mixed moist woods, Meadow Lake Provincial Forest, about 500 km north west of Regina, SK, and July 8th, mixed moist woods, Meadow Lake Provincial Park, about 550 km north west of our home in Regina, SK.